If you're new to our Daily Uniform series, you're in for a treat today. Cristina Bocanegra is one of my favorite people in Austin and, considering she's spent the last decade as a stylist, has some great insight on getting dressed!
It's really very exciting for me to introduce you today, if you haven't already met, to Cristina Bocanegra. She's one-of-a-kind in so many ways and one of the most genuine and present people you will ever meet. That's saying something for someone who runs not one, not two, but four successful businesses. Somehow, though, she does so with such grace and calm about her that she makes entrepreneurship plus motherhood look effortless, though she will openly admit it's anything but. If you're local here in Central Texas, be sure to stop by Mini Market this Saturday, December 8th at the South Congress Hotel from 10a-3p. It's such a fun space to buy special pieces for the holidays directly from the designers and makers. Keep reading for more about Cristina Bocanegra and her daily uniform...
Tell us about yourself! What's your name, where do you live, who do you live with, what do you do?
Hi! My name is Cristina Bocanegra but I also go by Facundo, my maiden name.
I'm a native Austinite and live here with my husband Michael and sons Bowie and Grey. What do I do is a loaded question! I am a full-time wardrobe stylist but after the birth of my son Bowie, I started Love Child, a blog for modern families. From Love Child, came Mini Market, a semi-annual market for moms held in Austin and last year, co-founded Current Conference, an event for creative mothers, with my sister Sara Hussey. It looks a little crazy on paper but I'm passionate about each project because they each fulfill something different inside of me.
What does a typical day look like for you now? What projects are you currently most excited about?
Like any entrepreneur will say, it's never the same! Some days are quiet and on those days I try to focus on bookkeeping or making a pass at my 20,000 unread emails (I'm one of those!) But other days are so busy that I don't come up for air until the boys go down at 7:30. Regardless of what's on the agenda for the day (wardrobe fittings, venue walk-throughs, interviews for the blog, or budgeting with my sister), the first two hours of the day are my favorite. It's uninterrupted family time where the rest of the world, or at least our tiny part of it, are also busy with the morning grind, so phones are quiet and usually left in bed during breakfast. Meetings, phone calls, and emails make up most of my day and I've never been great at working from home so you can usually find me at my favorite coffee shop - Mañana.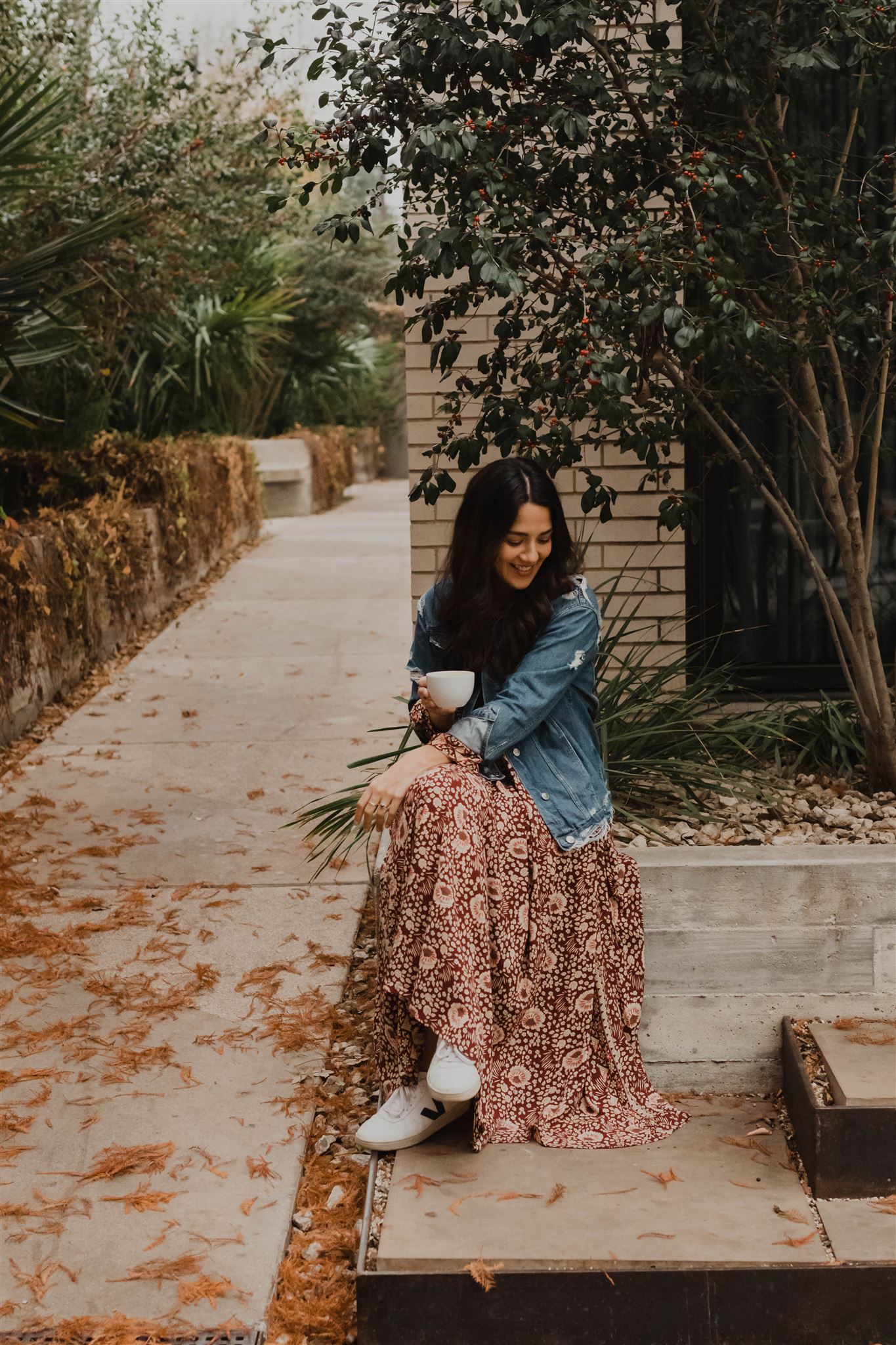 Tell us about your daily uniform:
I'd like to say that after becoming a mom and having significant less time to get ready, my daily uniform changed to less complicated but truthfully, my daily uniform has always been uncomplicated. Oversized dresses, jumpsuits and sneakers are my jam. I love bold color and prints and always buy them when they speak to me but I rarely wear them them- something I plan to change in 2020! Instead, I am all neutrals, a habit learned from consecutive set days where the crew sort of blends in the background.
I buy one or two Natalie Martin dresses from Sunroom a year. They are timeless in my opinion, can be dressed up or down, the most quality material and as I've been pregnant or nursing the last 5 years of my life, they've transitioned beautifully through each of those seasons and they always fit! I love pairing them with a denim jacket for casual outings or a leather jacket if I'm going out. This oversized Zara denim jacket has traveled the world with me - it's broken in and so soft.
How has your style evolved over the years?
Like everyone says as they get older, it becomes much more about quality over quantity. I'm very loyal to designers who I respect and admire for not only their dedication to sustainability efforts but also the craftsmanship of their pieces. Esby Apparel is an example of a designer and brand i have followed for years and will buy a few pieces from each season. Shaesby, a local jewelry is another example. They designed my wedding band, engagement band, a ring purchased by my husband when my first son was born and a new piece for my second son.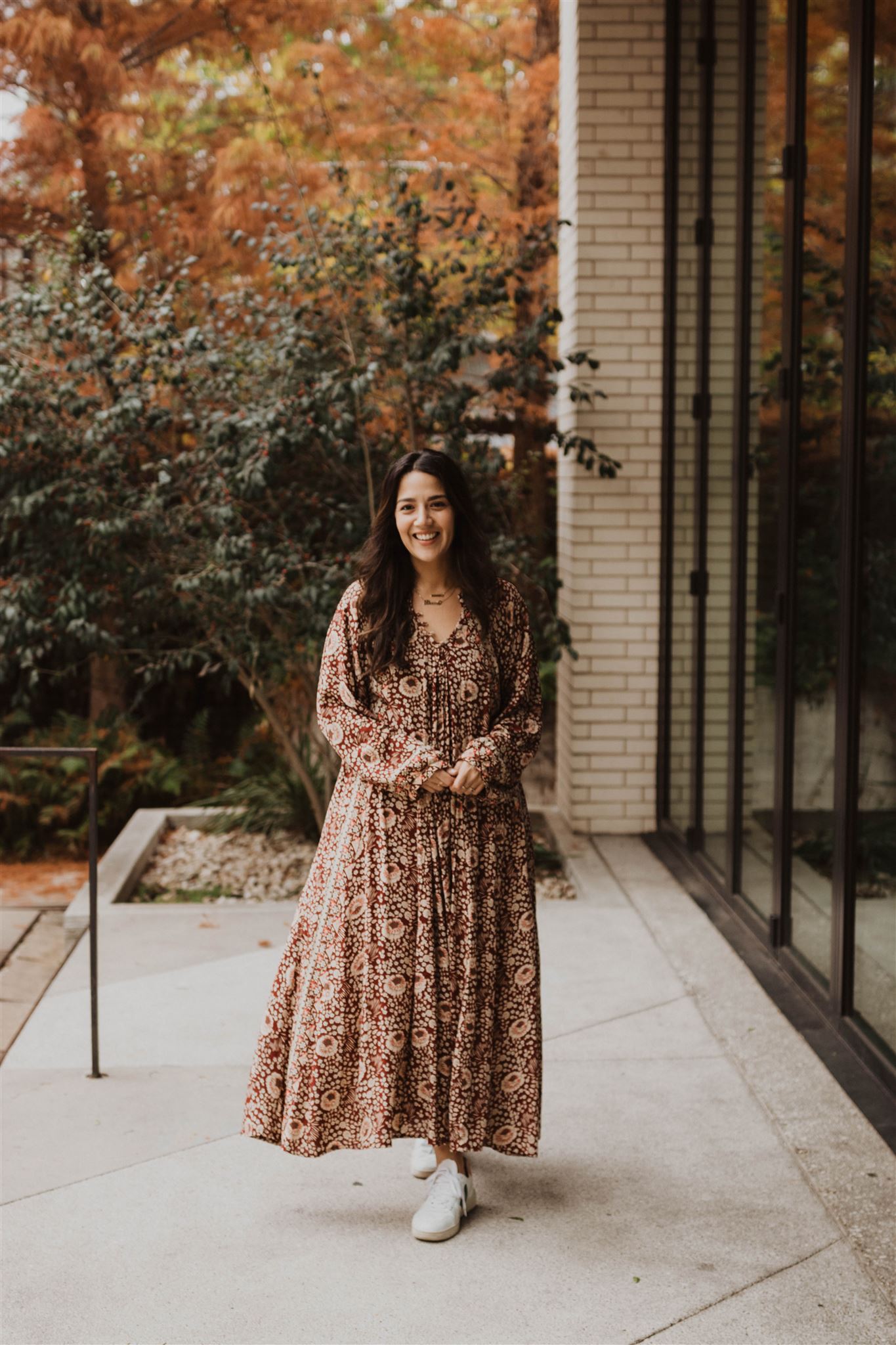 As a professional stylist, do you have any tips for a new mom struggling with figuring out their own personal style?
Give yourself time. It has taken me at least a year after each birth to feel like myself again. Even now, 16 months postpartum, I am still not 100% there. For vacations or even shoots I'm styling, I like to begin by saving images on instagram with the bookmark function. You can create folders and it's easy to share with others.  I build the folder for a few weeks and when I finally go back to look at it, I typically find a central theme. For me personally, I don't like to think of having only one personal style. How am I feeling that day? How am I feeling that month? What is inspiring me? We're ever-evolving and that's okay if your style is too.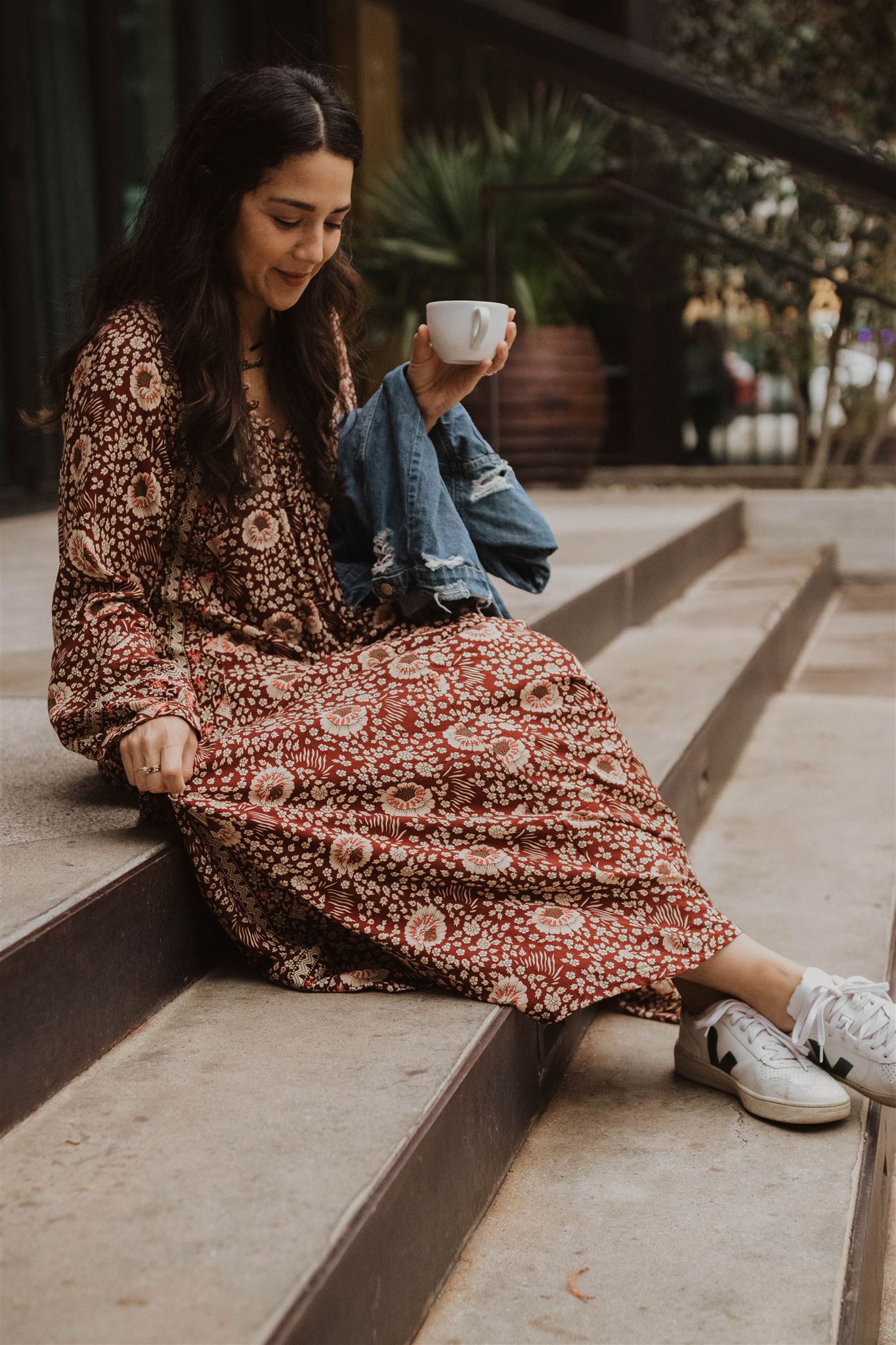 What's the one thing you own in multiple color ways?
What's one thing we will never find you wearing?
If there's one thing I've learned working in fashion, never say never. But the types of things you won't find me wearing are because I know they don't work for my body type. Otherwise, I live and work with the idea that style is storytelling and in that case, everything is fair game.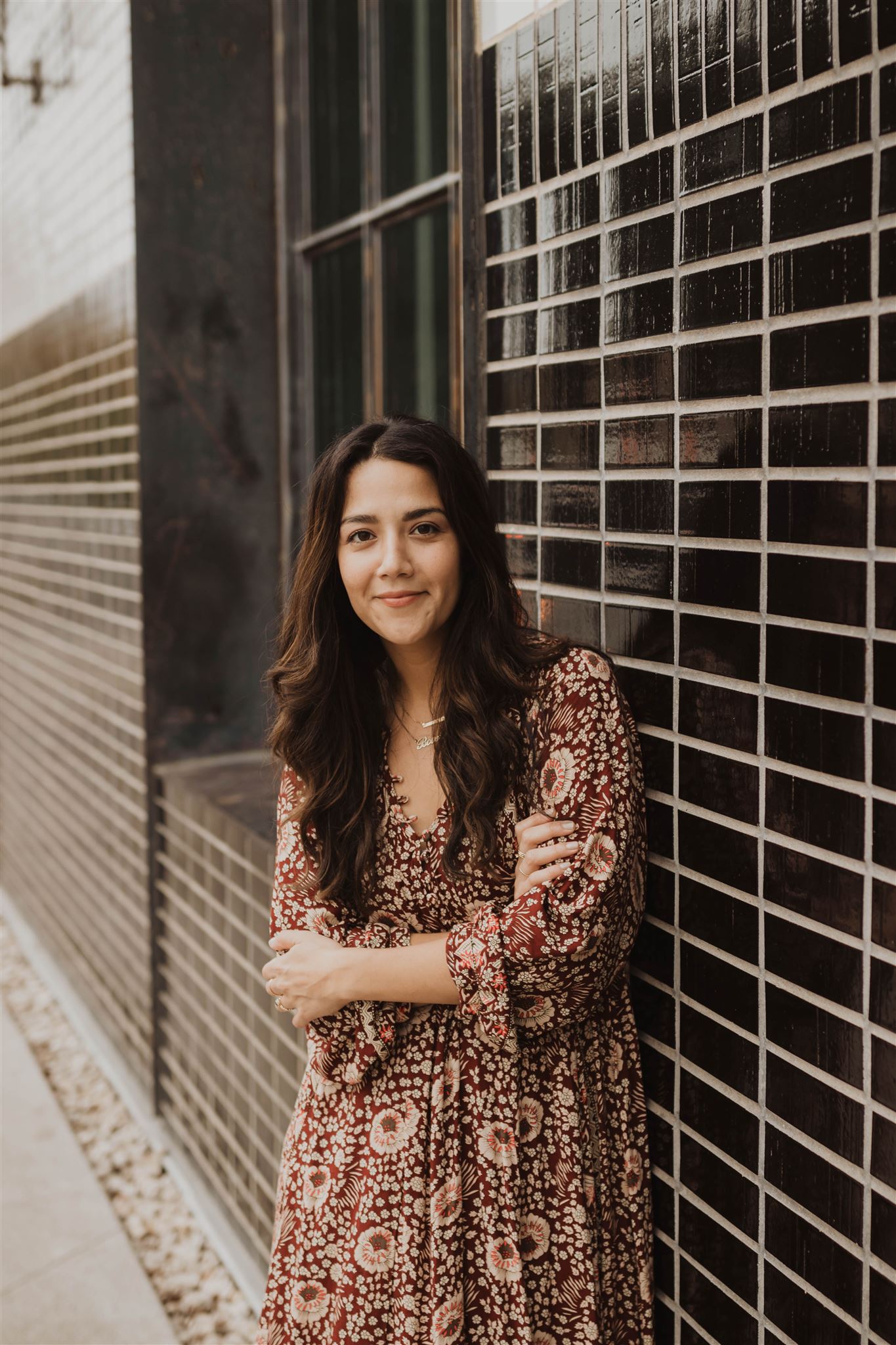 Photography of Cristina Bocanegro by Emily Francis Photography, shot at The South Congress Hotel.