These interior design ideas are sure to get your creative juices flowing! Get top tips from amazing interior designers on how to create a cohesive look throughout your home. There are so many great ideas here to get started, build a style board and create a whole new look!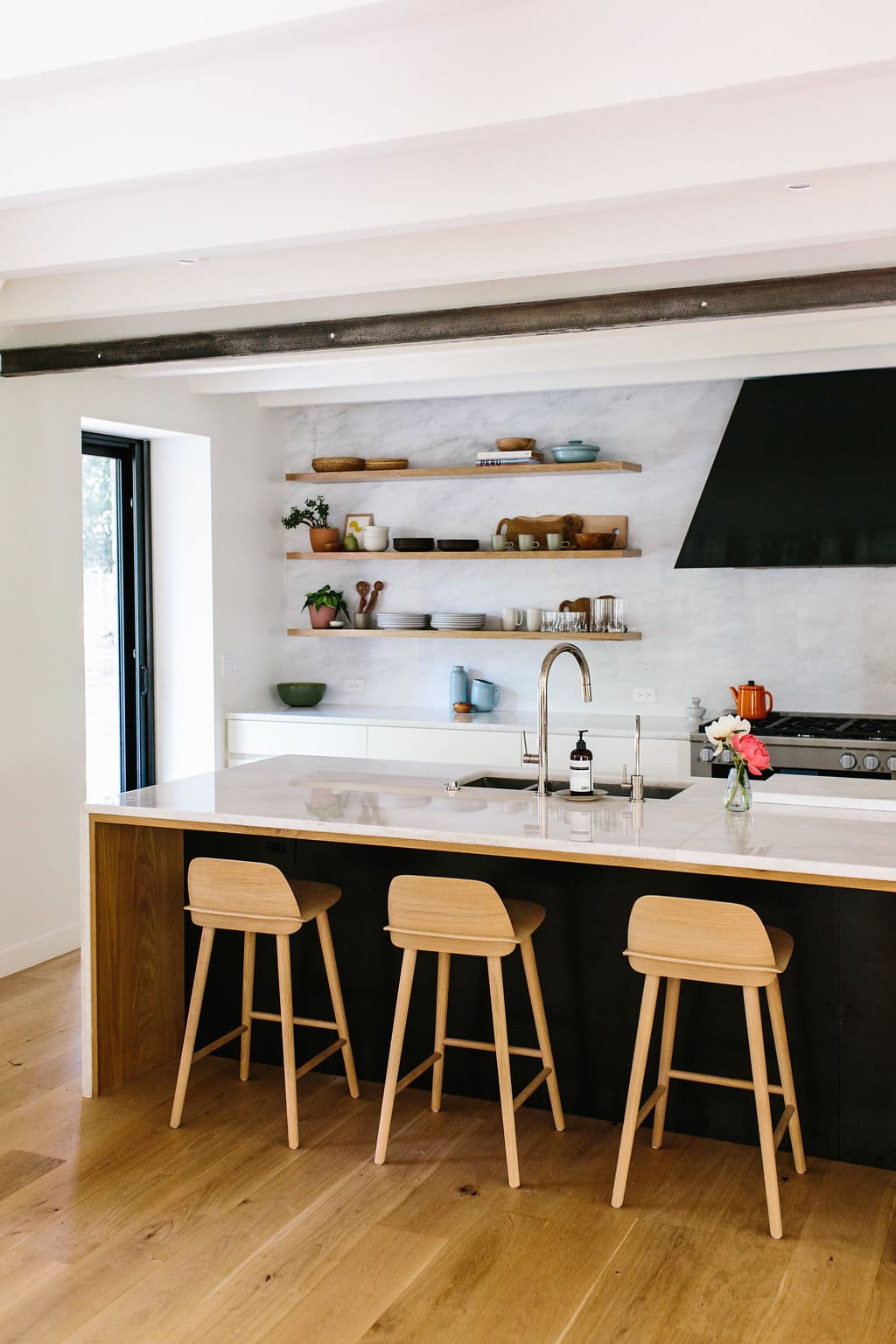 This topic is something that I have been thinking about for months now and I hope you find the tips and tricks from the wonderful designers we talked to as valuable as I did!  Since June (crazy!) we've been working on designing and building our new home here in Austin and making all kinds of aesthetic decisions from flooring to windows and tile to countertops.  We actually just moved into a new rental "in-between" house in the same neighborhood that we are building in. We need to do a little furniture shopping for things that we need for this house, but will then become a permanent part of our new place as well, so the pressure feels seriously on to make the right choices.  Rather than panic, though, I emailed 5 interior designer friends to get me started on the right track.  Here's what they each had to say about creating a cohesive style story in your home without ending up with something that's too matchy-matchy or cookie-cutter.  Plus, keep reading for the style board I put together for our new place!  Would love to know your thoughts!
To avoid having your house looking too matching yet still cohesive, it's good to let your decorating evolve. Don't decorate all at once but let it ebb and flow over time. I am constantly changing items and bringing new things into our home.
Try to determine what you love and then go about filling your house with those things. Keep out items you don't like - I prefer having less and even half-empty rooms than having items I don't like.
I love keeping a balance between old and new. I love the mix of antiques mixed with modern pieces. I try to keep this balance in every room.
I love a relatively neutral balance. My go-to color is blue and you will find it in every room. In the kitchen, it's in the dishes on my open shelving, in the living and dining rooms, it's in the rugs, and in the bathroom, it's the wallpaper. If you prefer a lot of color, embrace that 100%. It's important to keep it cohesive.
Finally, and most importantly, avoid sets of furniture. It's much more interesting to have a mix. Old chairs with a modern table, a traditional sofa paired with modern chairs - this will make your space more interesting and will still be cohesive if you repeat it in every room.
Choose color palettes for individual rooms and choose an overall color personality for the home! Many people will think they need to use the same 2-6 colors for an entire home for it to feel cohesive. Not at all! Instead, choose a color personality that includes many colors that tell a similar story. For example, an arts district Miami home could have a vibrant jewel tone color personality, but while the kitchen could feature cobalt blue tile with copper fixtures, the dining room could sport a pair of fuchsia dining benches and a chrome and smoked glass table. A Venice Beach bungalow could have a soft pale washed out color personality and have a blush pink console with birch stools in the entry and celadon cabinets with white honed counters and chrome faucets in the master bath.
Flooring throughout goes a long way! Selecting just a couple floor materials for the entire home will make each space feel familiar and will root it within the home. I always love a fun, unexpected tile in bathrooms, laundry rooms, and entry spaces, but keeping it consistent elsewhere and letting rugs create zones is key!
Know thy vibe! It may be hard to do, but locking down a house identity from the get-go saves mishaps and money in the long run. This doesn't mean you have to be boring, but selecting say "farmhouse warmth with classic touches", or "sunset strip groovy organic mod", or "Italian 80s influence with clean lines and ample greenery" before you pick a stick of furniture will keep you level headed while you swoon over every trend that pops up on your feed.
Just a Trim! T h r o u g h o u t the house, pick and stick to a trim style. Say either yes or no to moulding. Either yes or no to toe kicks. Either yes or no to exposed ductwork. Pick a profile style and try to keep it as consistent as you can with window sashes, archways, baseboards, light switches, outlet covers, and, for Wearstler's sake, wainscoting!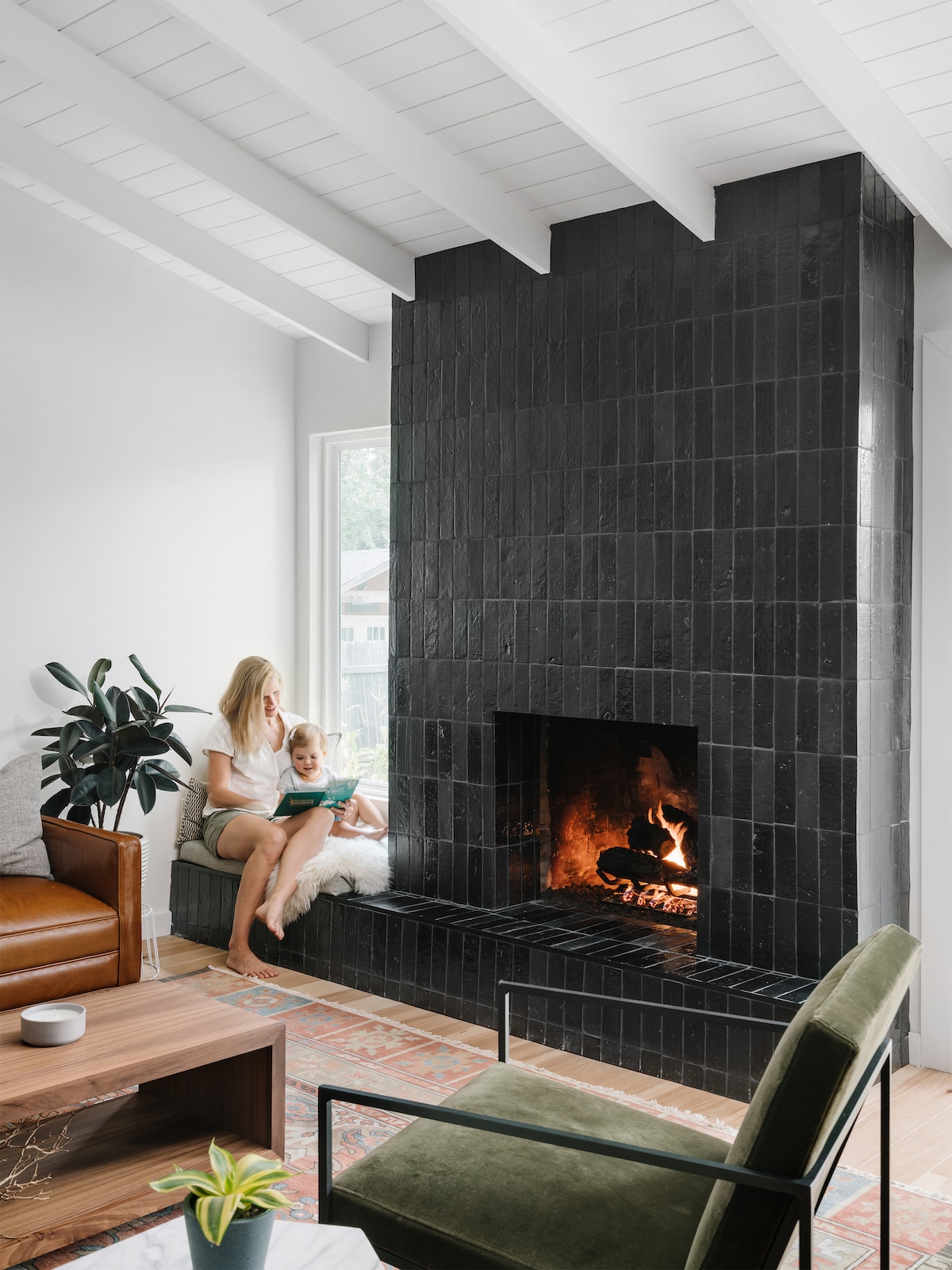 I think there are a number of ways to style your house in a cohesive way. One way is to use a mix of vintage and new in every room. This gives each space the same modern eclectic feel. Sophisticated but still with personality. Another fun way to create a cohesive palette is with color. Having a color story throughout the house gives consistency. You can vary how much of the color appears in each room and what object the color shows up on so that it doesn't appear "matchy" but still connects each room to the next.
Just pursue one style throughout, don't explore traditional in your kitchen, contemporary in your dining room and bohemian in your living room!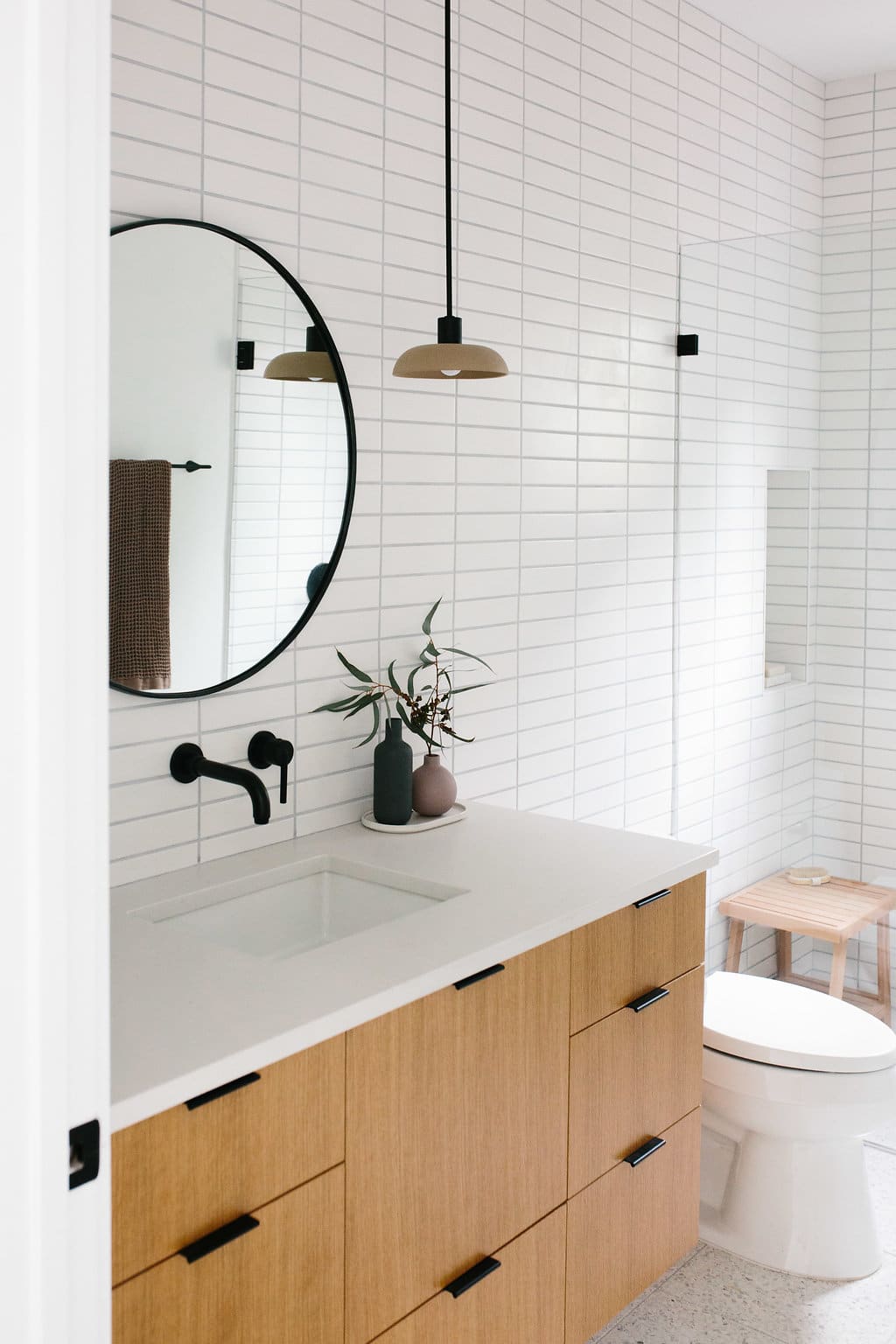 Name your style: Traditional, Modern, Mid Century Modern, Eclectic, Rustic, Shabby-Chic, Ranch inspired, Contemporary, Coastal ... whatever it is figure it out and pick the word that best describes you. Once you have named it you can more easily keep to a coherent look throughout the home. If you can't decide then call yourself 'eclectic' and embrace it with fun and a little restraint.
Find a common thread within said style: (like in math when you had to 'find the common denominator'). Figure out what your are drawn to the most with color, pattern, decorative objects and art and then find the thread the ties them together. This is the KEY to making your house look polished, cohesive and thoughtfully styled. Start by figuring out what you like the most in a home.
Some examples are:
Florals or geometrics? Clean lines or curvy lines? (this is important in furniture but also plays out in framing styles, vases and other decorative items). Boho pieces with some tassels or traditional textiles with crewel or embroidery? Do you have a favorite design era? Whatever your answers are to these questions will help you narrow down your style and find a common thread. You must discover what the overall 'look' you are going for in your house is and then style your home in a manner that will achieve it!
Pick Your favorite color: What's your favorite color? MOST IMPORTANT question for elementary school kids and also for most of my adult clients. Find that color, pick your favorite neutral to use around that color and then be sure you have this color in each room in your home. It can be as simple as a stack of blue ceramic bowls on the white kitchen shelves to doing an entire blue blacksplash in your kitchen. In the living room you would pick this blue back in up in your art, textiles or both. Accent pillows and throws are a great way to bring in a little color. Figure out your favorite color and use it minimally or maximally throughout the home - and yes, you can have a range of colors within that color ( and you should).
Define the spaces: The Best way to define spaces is with rugs and furniture. To make sure your house is cohesive and flows well you need the spaces to be clearly defined. So choose a runner rug for your entry to show that it's an entryway! A large area rug for the living room defines that area that you will relax in as a family. This is important for keeping the house flowing.
Edit: Fill your shelves and cabinets with nice looking items that mean something to you but be sure they are not overdone. If you look at your bookshelves and they are so filled with decorative items that you can't focus on any one thing then perhaps it's time to strip them down. The same goes for your sofa. You need a space to sit! Don't have so many throw pillows that you can't comfortably sit down without being on top of 5 pillows. This logic goes to every space (and even the spaces behind doors). Editing is key because it allows you to see the space for what it is and lets the things that mean the most to you shine!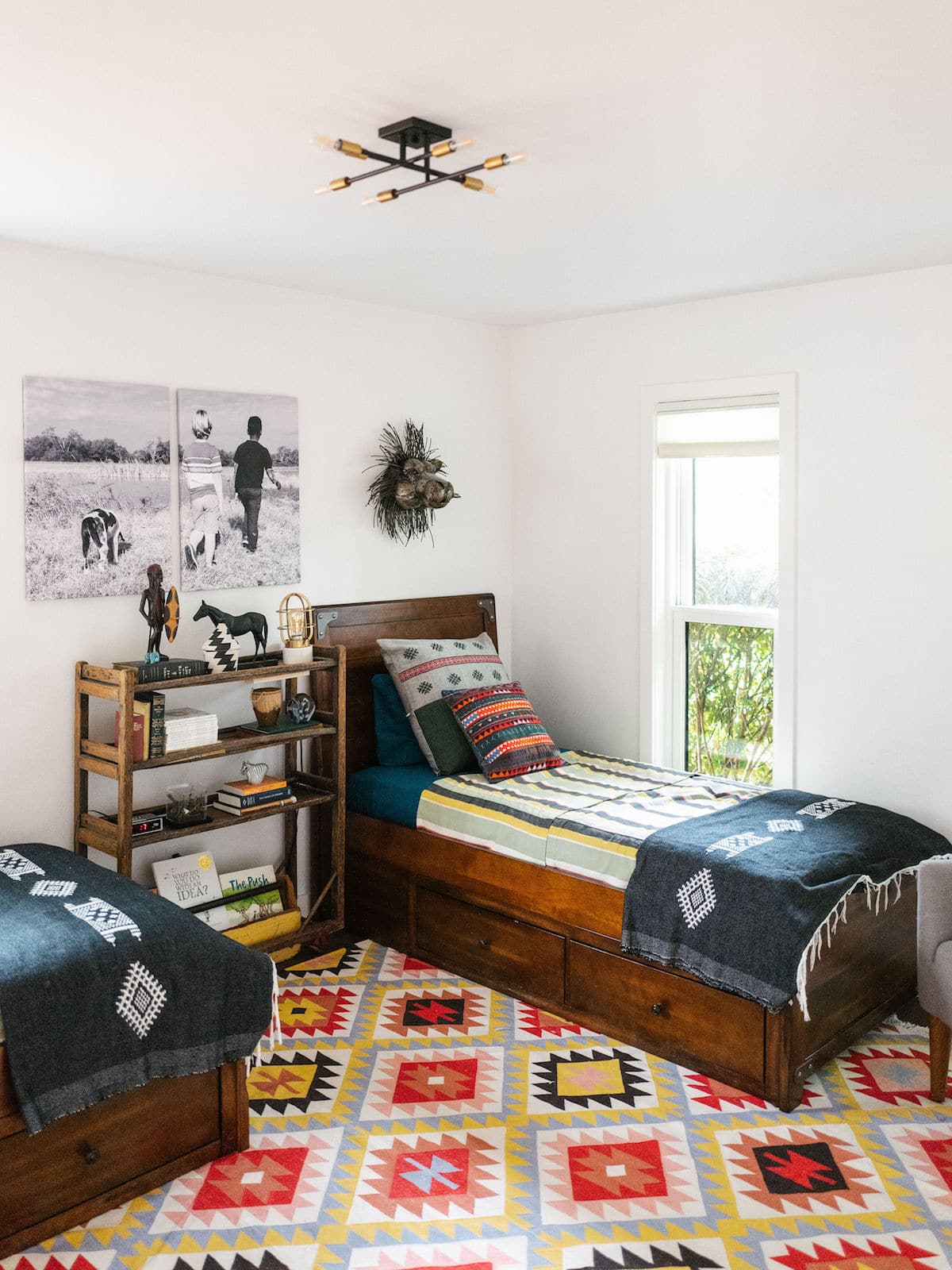 One of my favorite tricks for creating a cohesively (but not obviously) decorated home is by defining the overall color pallette with one great piece of art or patterned wallpaper. I like to hang this in a prominent common area like the entry or living room so that it introduces the hues throughout the rest of the house. Once you've announced the colors via an abstract installation, each room can have varying schemes without feeling disconnected.
To create a unified tone that's not cookie-cutter, I like to stay consistent in my choices of materials and furniture, but maybe not how you'd expect. A lot of times, it's about smartly incorporating, mixing and layering various textures and eclectic groupings of furniture throughout a project. This can be done in subtle ways, like adding velvet throw pillows to the living room that continue the story of velvet drapes of another color in the dining room. This approach calls for visual and tactile balance and I find that the effects are more subliminal—it satisfies an innate sense of order while conveying coziness.
Creating a style board for our new home!
What an great collection of tips and tricks from some amazing interior designers - I couldn't wait to get started on compiling my style board or our new home! It's so useful to make boards like this so you can see all of the images in one place and see if they all work together.
My top tips to create a cohesive style for your home
Choose a color palette (and stick to it!).
Layer different textures.
Choose a style - traditional, modern, laid back, cosy, and fit pieces that fit that theme.
Define spaces with rugs.
Use a mix of vintage and modern furniture and accessories.
Mix your furniture.
Use pieces you truly love.
Be sure to check out these other posts for more design inspiration!
Interior Inspiration / Pantone Color of The Year
Our Next Home Project and Craft Room Inspiration
7 Dreamy Laundry Room Before and Afters
Sneak-A-Peek // Lauren Scruggs' Dining Room
Be sure to comment below to let me what you think of my style board - I love hearing from you! I'd love to know how you approached designing your home!