07/13/2016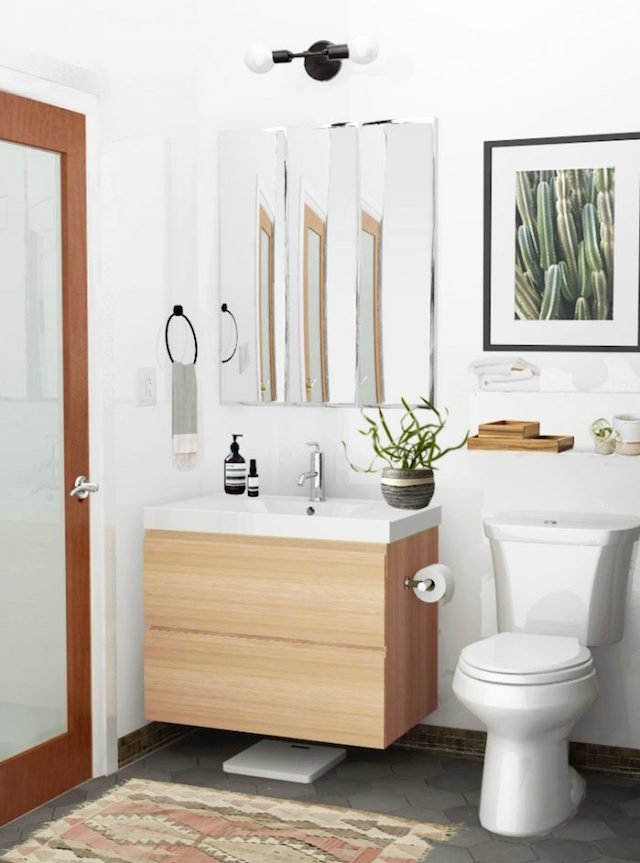 If you're on our monthly newsletter list (and you should be!), then you've been forewarned that there will likely be a lot more interior design posts coming your way thanks to the fact that we are building a new house here in Austin and will need to make decisions on everything from door hinges and knobs to baseboards and cabinets, oh my!  (Don't worry, I don't see a door hinge round up in your future.)  I've been collecting bathrooms on Pinterest and noticed how much I gravitate towards the wall-mounted or floating bathroom vanities.  I feel like they give a space an airier vibe– especially if the bathroom is on the small side.  I like being able to see the tile go all the way to the wall, too.  When we did our master bath in Los Angeles, finding a vanity we both loved was a big challenge, so I thought I would get ahead of the game this time and round up some of my favorites.  I'm loving #2 with brass hardware or #14 with some sort of interesting marble top.  Which ones are your favorite?  Do you prefer wall mounted or free standing?  Any other interior round ups you'd like to see?
(Can we talk about how totally gorgeous this pink and green hex floor tile combo is?! Or than walnut vanity? Or the brass hardware? I want to move into that entire bathroom!)
01. || 02. || 03. || 04. || 05. || 06. || 07. || 08. || 09. || 10. || 11. || 12. || 13. || 14. || 15.
Initial Image via Hither and Thither || Bathroom Vanities Collage: 01. | 02. | 03. | 04.
You can check out our full master bathroom renovation and before and after in Los Angeles right here!