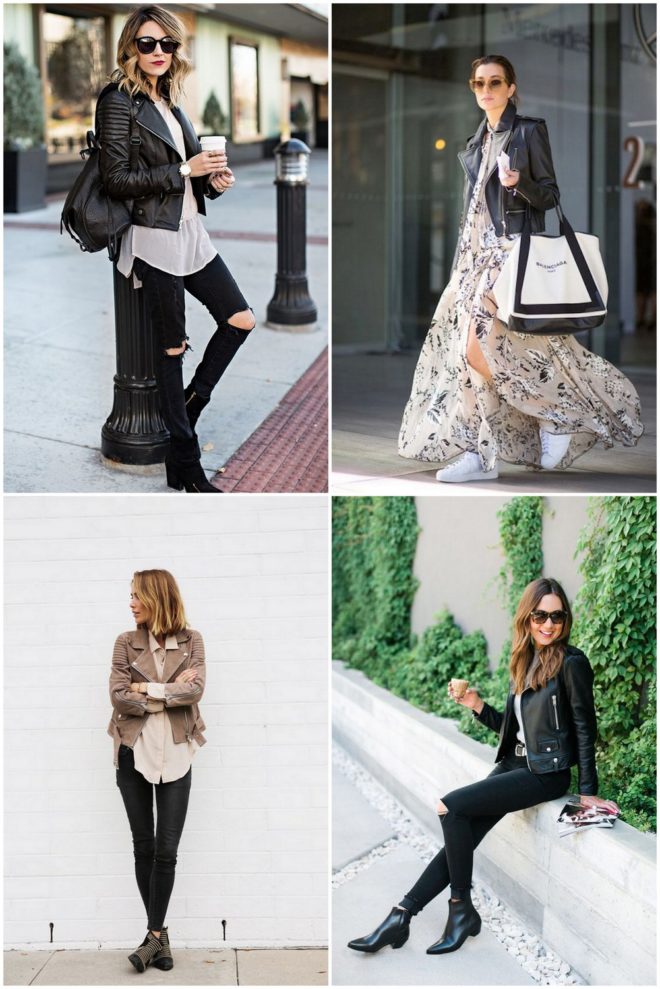 I'm too afraid to look at the impending forecast, but that past three days have felt so amazingly fall like! Chilly mornings where we wear sweaters to the car and evening walks with added layers.  It's kind of the best and has be totally in the mood to go digging through storage for all of my fall things. Packing and unpacking is terrible, but being only kind of unpacked and mostly packed because you are in between homes might be the worst.  So let's talk about something else. Like leather jackets. I get it.  Leather jackets can be scary.  Like the 405 at rush hour or changing your hair stylist.  Unlike the 405 at rush hour, though, leather jackets are not to be feared, friends!  Whether your style tends toward boho or preppy, glam or minimalist, there's a leather jacket out there waiting for you to snatch it up and add it to your wardrobe.  It's that one extra piece that really helps an outfit to feel complete.  Add it to a long flowy dress or maxi skirt, layer on top of an easy tee with skinny jeans or top it over a dressy top and trousers as a blazer alternative.  Keep reading below for my personal favorite leather jackets that you can shop this very moment...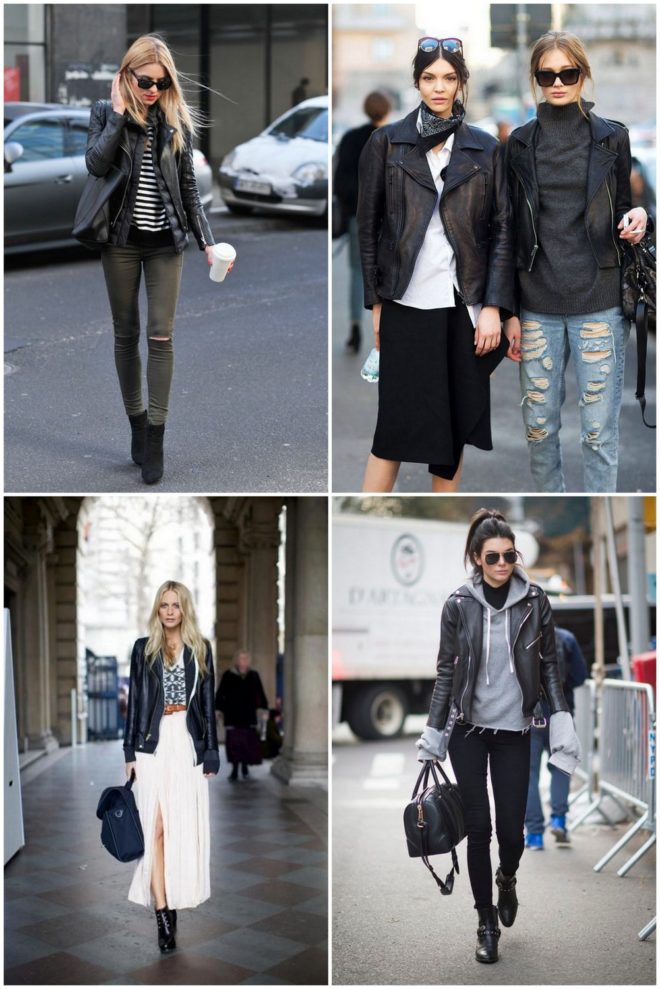 01. || 02. || 03. || 04. || 05. || 06. || 07. || 08. || 09. || 10. || 11. || 12. || 13. || 14. || 15. || 16.
Do you own a leather jacket?  Which one is your favorite? 3, 8, 11, and 14 are at the top of my list.
first round up sources || 01. || 02. || 03. || 04. || second round up sources || 01. || 02. || 03. || 04.
Graphic design by Emily Jacobs