05/14/2019
Hair clips are a quick and easy way to change your hairstyle up! Make it glam, effortless, and lets be honest they can be practical! I've scoured the web for the best fashionable hair clips that you need to get this year!
Any time I have opened my Google Calendar this past week my brain responds the same way. First, my mind immediately tries to reckon where on earth the last five months have gone and struggles to fathom that Parker will be out of school in t-minus a week. Without missing a beat, though, my brain is flooded with imagery of me and the girls swimming at Deep Eddy, the feeling of toes in the sound on vacation, and the endless sunshine and late bedtimes of summer.  I want to eat tacos outside at happy hour, watch the kids playing in the backyard until way too late and do all the simple summer things.
Hair clips trend
I am craving easy, breezy which I always associate with summer and this hair clip trend is no exception. Messy hair? Second day hair? Bed head? These clips tell you to live your best summer life and they'll take care of the rest. Keep reading for 24 of our shoppable favorites!
via Free People
via Urban Outfitters
via Em Street Style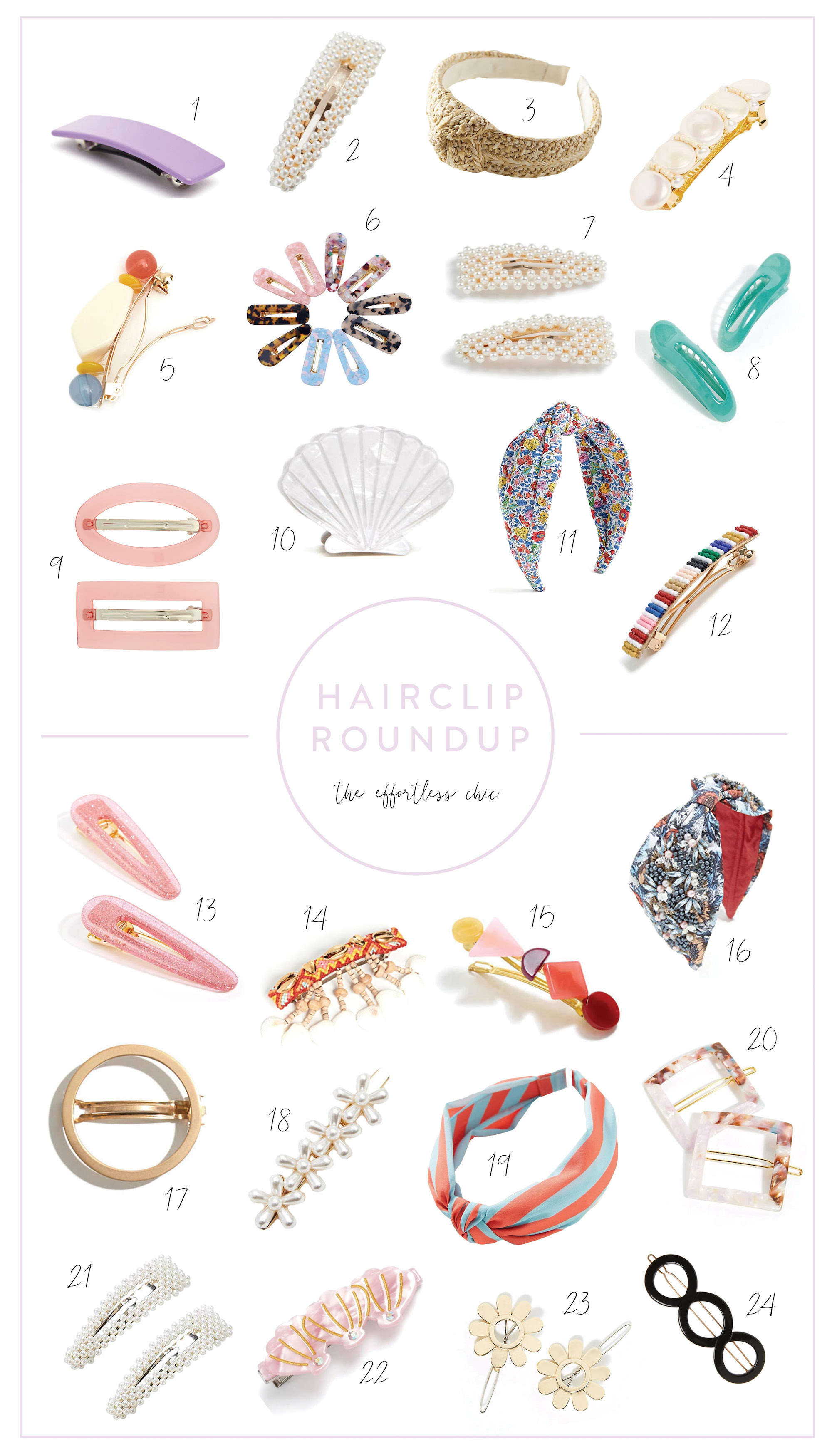 one || two || three || four || five || six || seven || eight || nine || ten || eleven || twelve || thirteen || fourteen || fifteen || sixteen || seventeen || eighteen || nineteen || twenty || twenty-one || twenty-two || twenty-three || twenty-four
Hair clips add an effortless and fashionable touch to your look
I love all of the different styles that are available right now and you are sure to find something that matches your style. There's such a huge range here, from everyday chic to out on the tiles glam! Some are over the top pretty and others more subtle – I love them all!
Practical and decorative hair clips
Hair clips have always been seen as a practical accessory rather than a fashion statement, but things are changing! Bold colors and all shapes and sizes – this year they are meant to be seen! They are perfect for keeping your hair out of your face, but feel free to add some in for a punch of color!
Be sure to check out these other posts that are all about the hair!
Are you loving this fashionable hair clip trend? I'd love to hear your thoughts so be sure to leave a comment below!