If last month was the month of the pie, than December most certainly ushers in the month of the cookie.  Between holiday cookie exchanges and those intended for Santa himself, one can never have enough good cookie recipes in their arsenal!  While there's nothing like a classic (chocolate crinkle, anyone?), sometimes it's fun to mix it up!  Here are 5 recipes that are as tasty as they are beautiful and will leave guests (and Santa!) savoring every last crumb!
1. Brownie Cookies with Salted Creme Filling, Bakers Royale
I have a hang up with any cookie that comes in sandwich form.  It's like getting to eat two for the price of one!  Plus, there is nothing better than the combination of the salty and sweet!
2. Hot Cocoa Cookies, Pip & Ebby
How cute are these?  It's hot cocoa in cookie form and it's sure to be a serious crowd pleaser.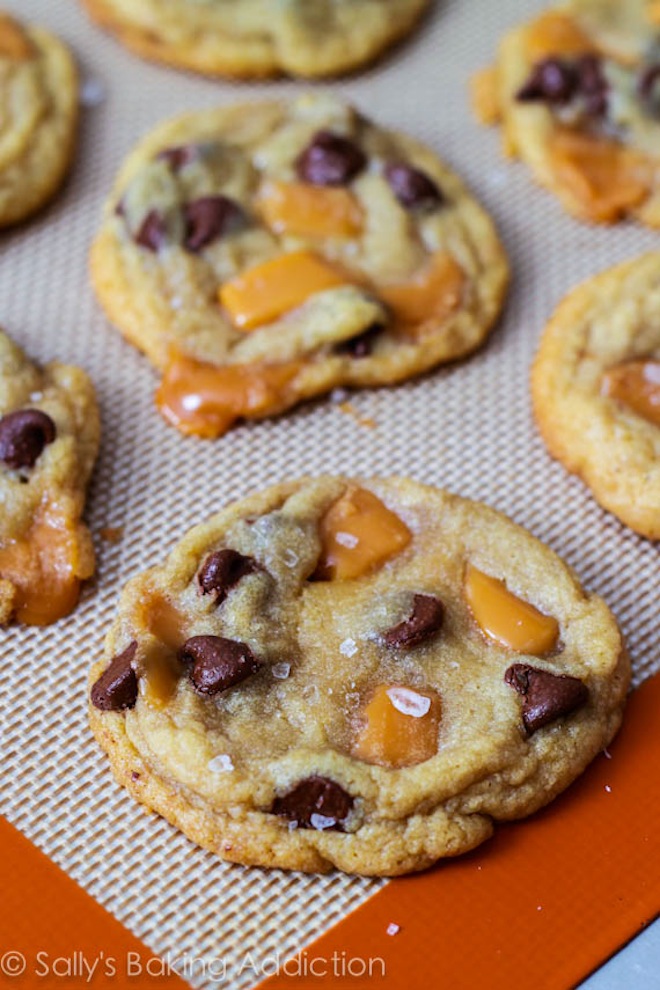 3. Salted Caramel Chocolate Chip Cookies, Sally's Baking Addiction
Again with the salty and the sweet!  These salted caramel chocolate cookies masquerade like your average cookie, but one bite and you will be hooked!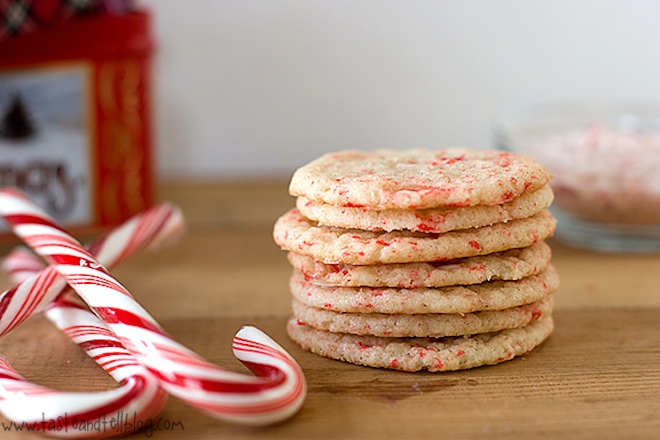 4. Peppermint Snickerdoodles, Taste and Tell 
If you're looking for something more festive in color, try these peppermint snickerdoodles.  I am pretty sure these are on Santa's list of personal favorites!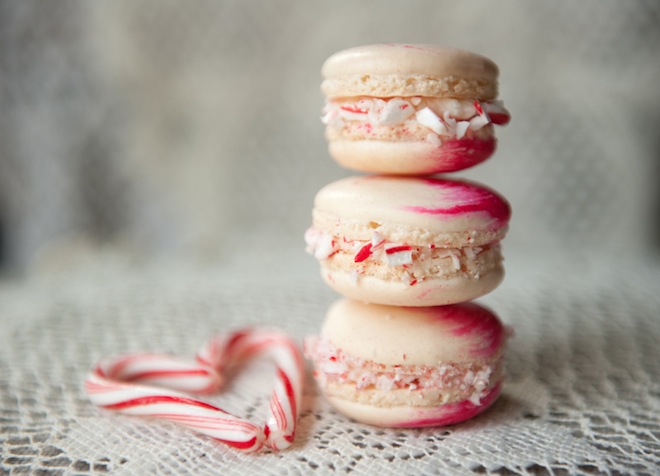 5. Peppermint Macarons, Studio DIY
If you are really feeling fancy (and patient!) these little french peppermint cookies won't disappoint.  They are almost too pretty to eat... almost 😉