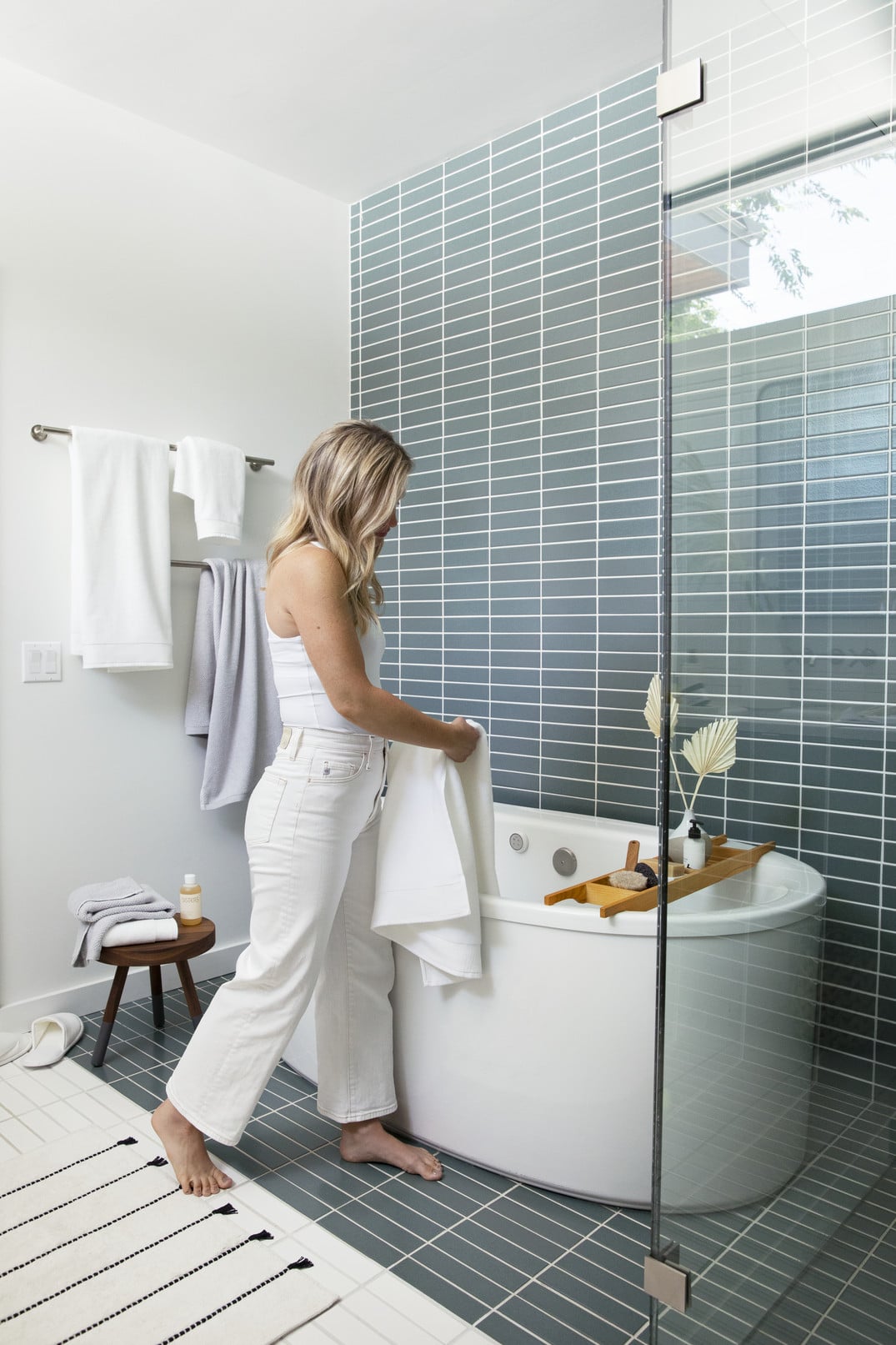 Back in August, we welcomed the West Elm crew into our home for two days to style our master bedroom and all three bathrooms for their spring catalog shoot. It was really such a great experience on so many levels! I've worked with the West Elm team for many years since starting my site, so it really felt like getting to spend time with close friends more than work.
The team that came to Austin for the shoot was so insanely talented and such a pleasure to work with. The West Elm bedding and prop stylists taught me so much! I felt like I learned something from every person that was here. In many ways it brought me back to my styling days and felt like a fond memory to be hanging with a production crew for 48 hours.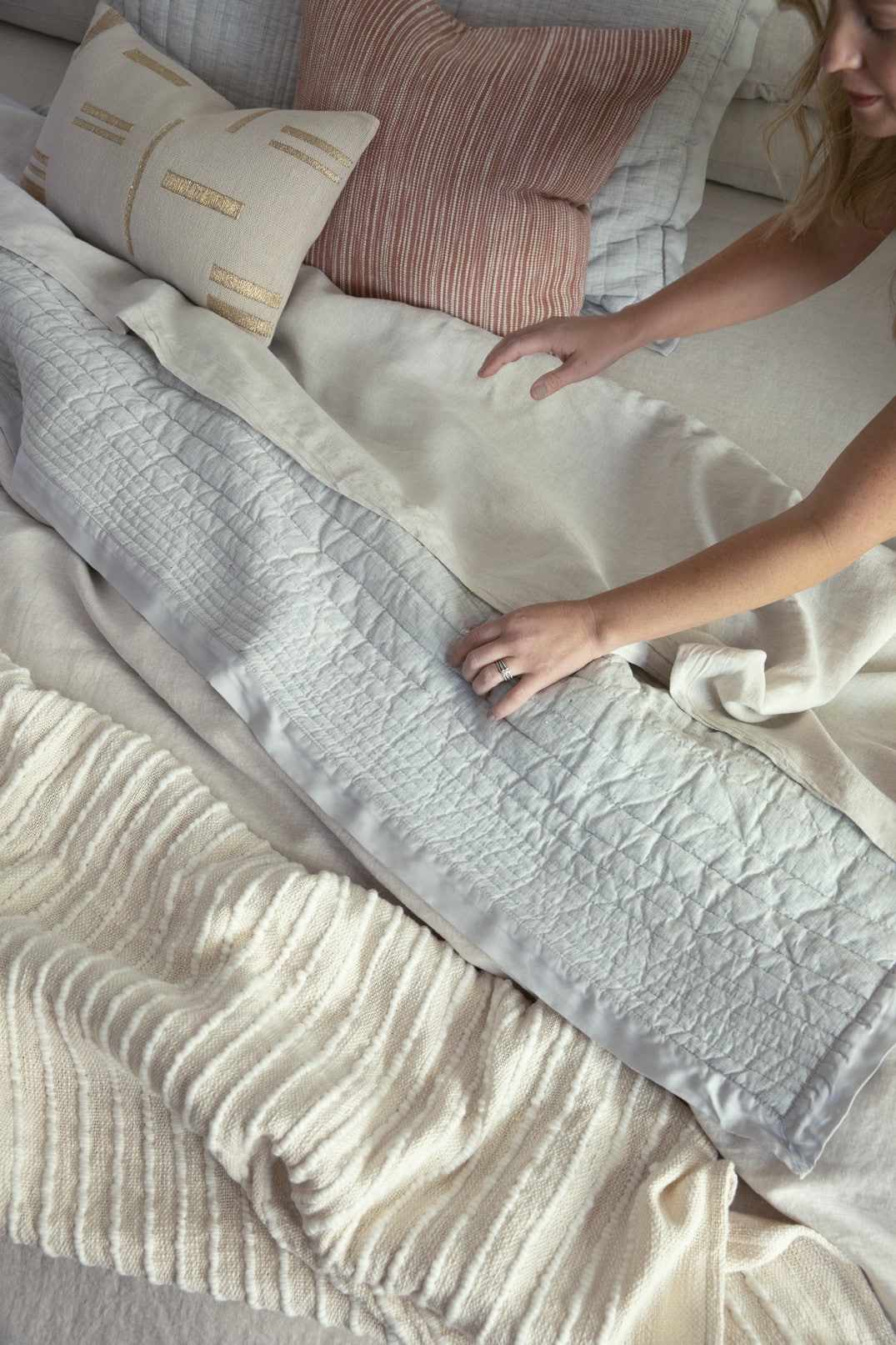 I shared a few tips I've learned along the way from our experience building our house with their team which you can read here and be sure to watch the full video above! Also, keep reading for three things I learned during our shoot back in August...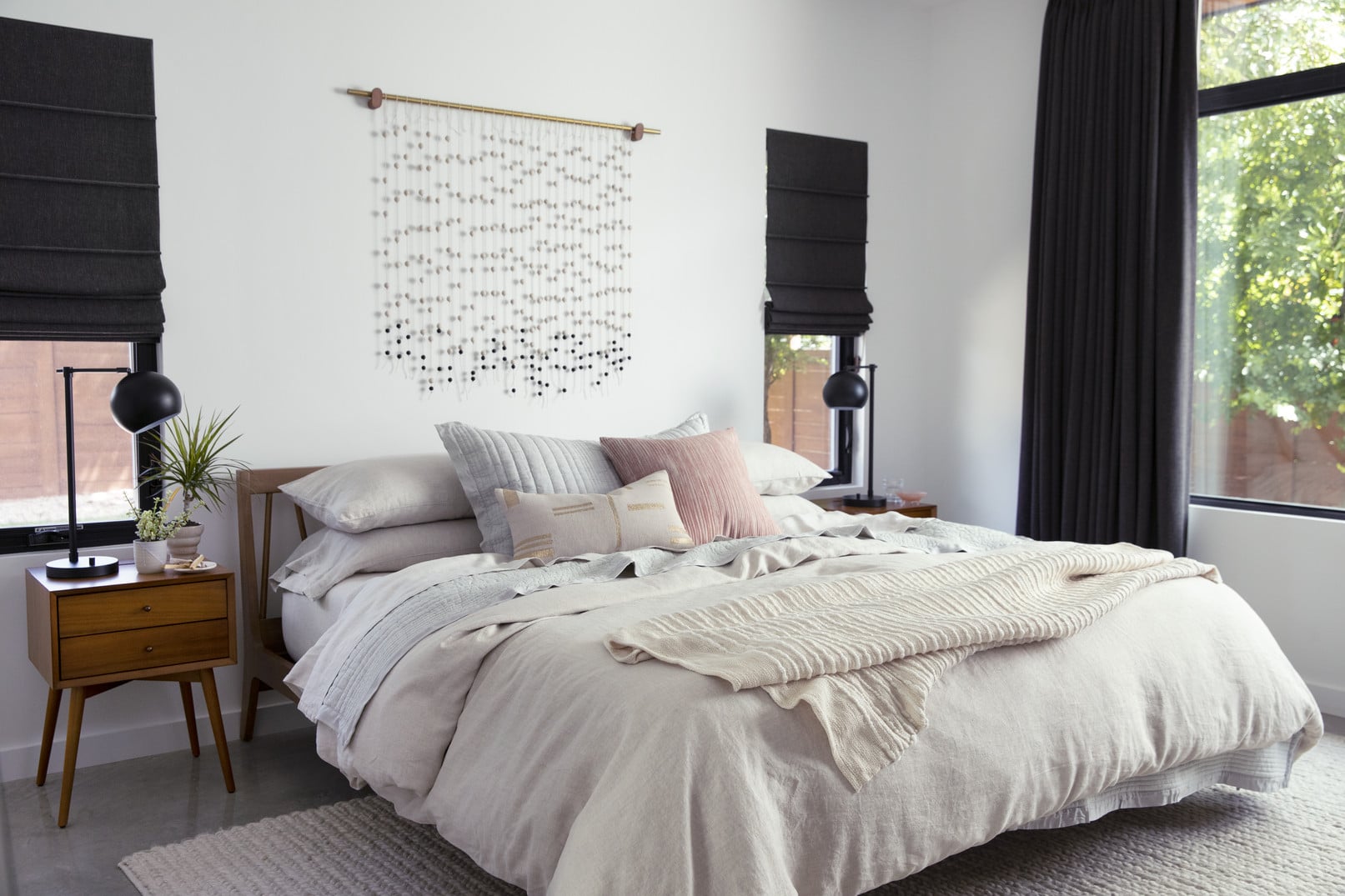 The West Elm bedroom: Layers and textures over perfectly tucked and made beds any day.
I love the way these monochromatic linen sheets and duvet cover are broken up by the stitched gray quilt. It's the tiniest bit of color contrast. The real contrast is in the different knit and woven textures that are all layered up together adding so much interest, but still keeping everything really serene.I feel like people don't think of West Elm bedding when they're searching for new bed linens which is such a mistake! The quality is really great!
A few details go a long way in a kid's bathroom.
I love how the white bathroom details in this space allow the pink tile and pink towels to really take centerstage. You wouldn't think of these white and nickel accessories being fit for a kid's bathroom, but they're actually the perfect complement to the brightly hued toothbrushes and fun, colorful vase. The West Elm mirror I would use in this bathroom would be this one. It comes in four finishes!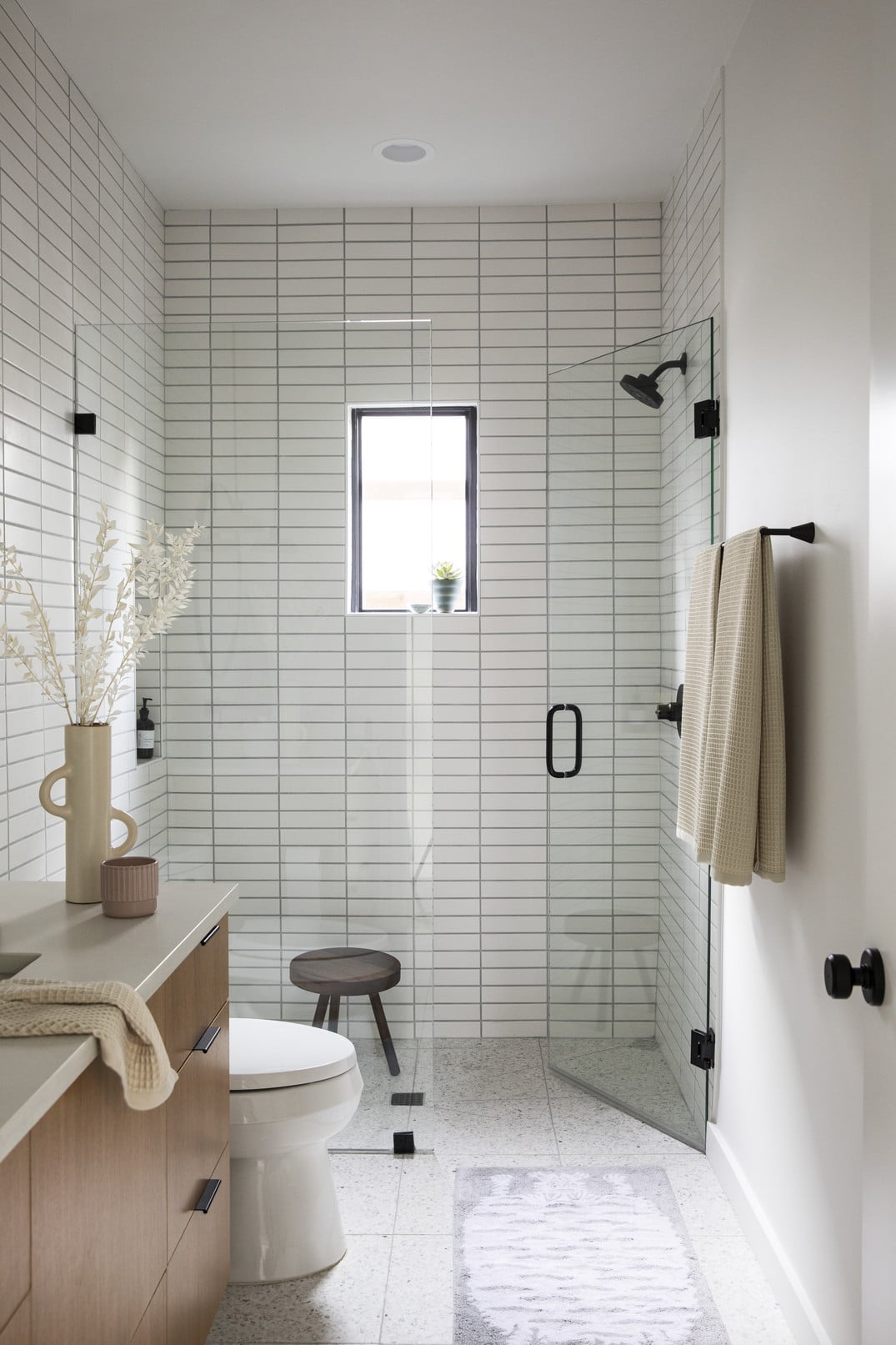 Not everything needs a pop of color.
I love the way our guest bathroom got an upgrade from West Elm in the form of all neutral towels and details. The little animal mat has so much personality and I love the height that this vase gives to the countertop without taking up too much precious space.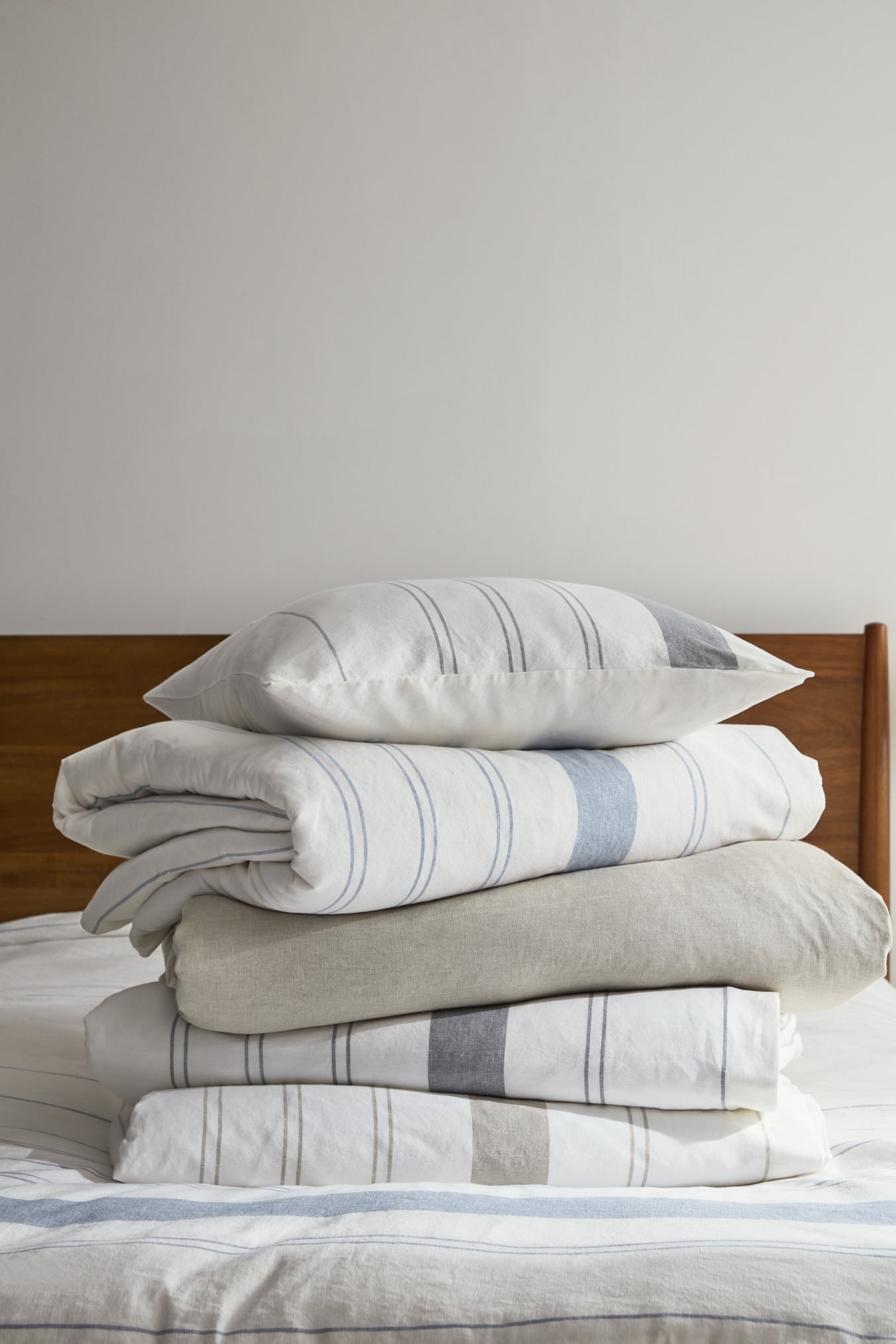 Thank you so much to West Elm for working with us on this project! Our West Elm bedroom is a total dream! To upgrade your own spaces, be sure to check out all of their bedding and bathroom accessories!