02/04/2014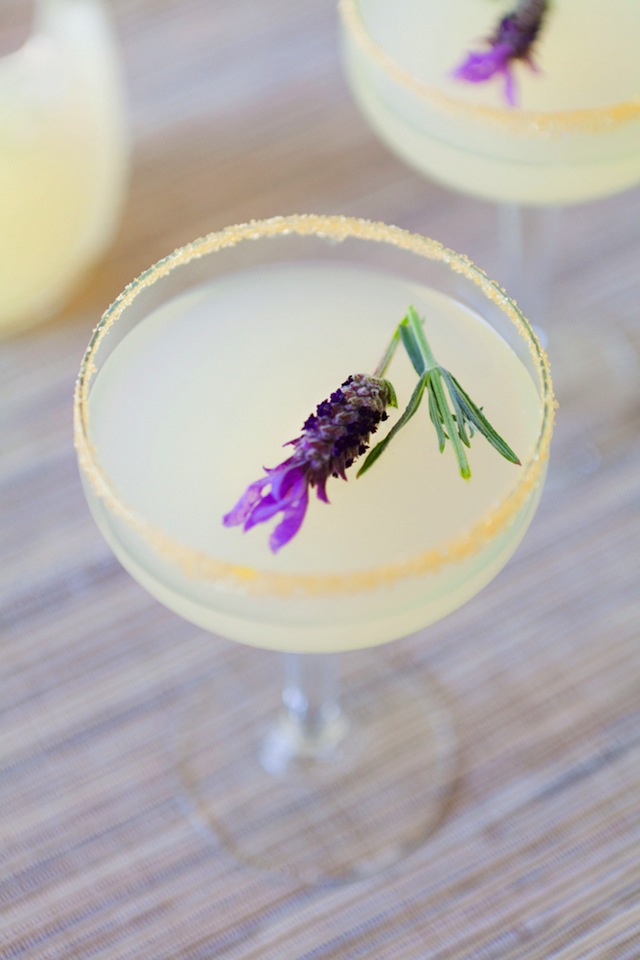 Is this the wrong time to admit that I day dream about my first post-pregnancy cocktail?  (I have a sneaking suspicion it's going to be a margarita!)  I won't let my own restrictions keep me from passing along some of my favorite cocktail recipes, though.  After all, what is Valentine's Day if not an excuse to indulge in some sweet treats and cocktails?  Our lemon trees in the backyard have been going crazy the last couple of months, so this was the perfect excuse to get rid of some of our citrus surplus.  There are a few different ways you can put this one together, but I have been very into keeping things simple these days, so that's the route we took with this recipe.  Keep reading for the details!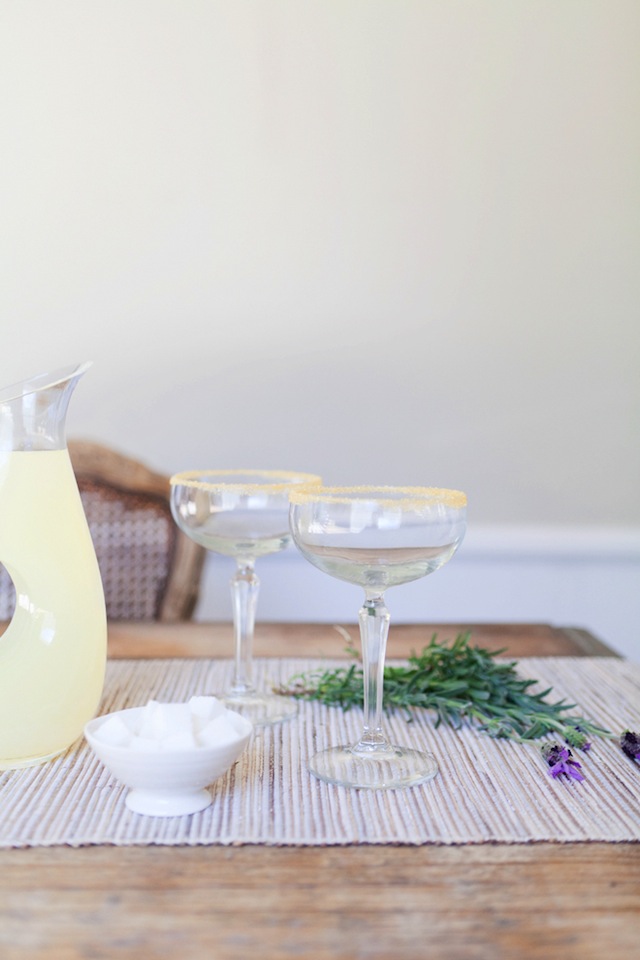 RECIPE
(makes 2 cocktails)
Ingredients
6 white sugar cubes
2 ounces cold water
4 ounces fresh squeezed meyer lemon juice
4 ounces vodka
ice
four stems of lavender
Directions
Like I said, you could combine water, sugar, and lavender in a saucepan over heat and make a pretty delicious simple syrup for this one, but I have been trying to keep things simple these days.  Instead, combine first five ingredients plus two stems of the lavender in a cocktail shaker and shake at least thirty times.  Pour into a cocktail glass and garnish with the remaining lavender.  Pretty simple, right?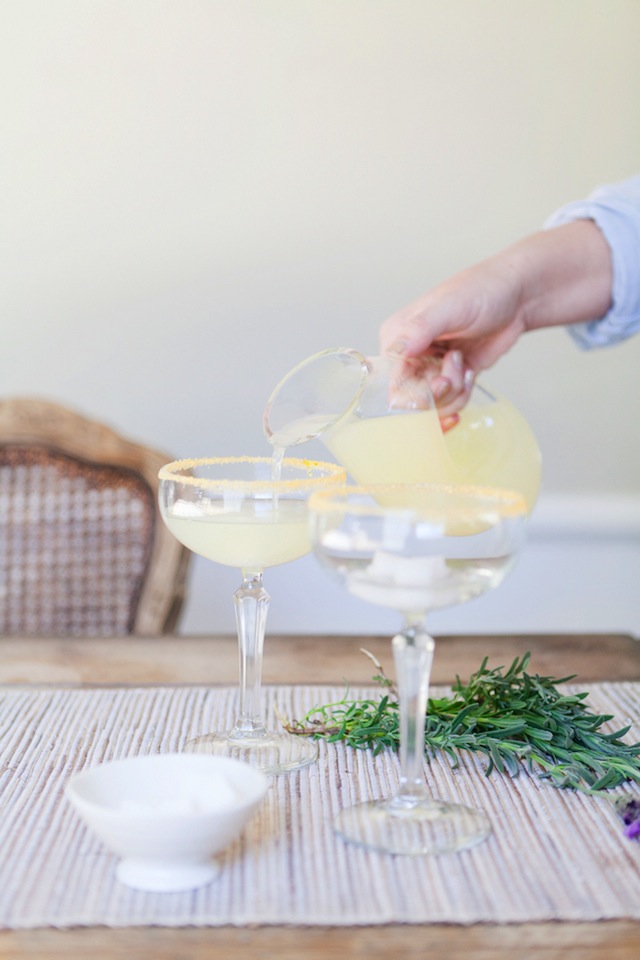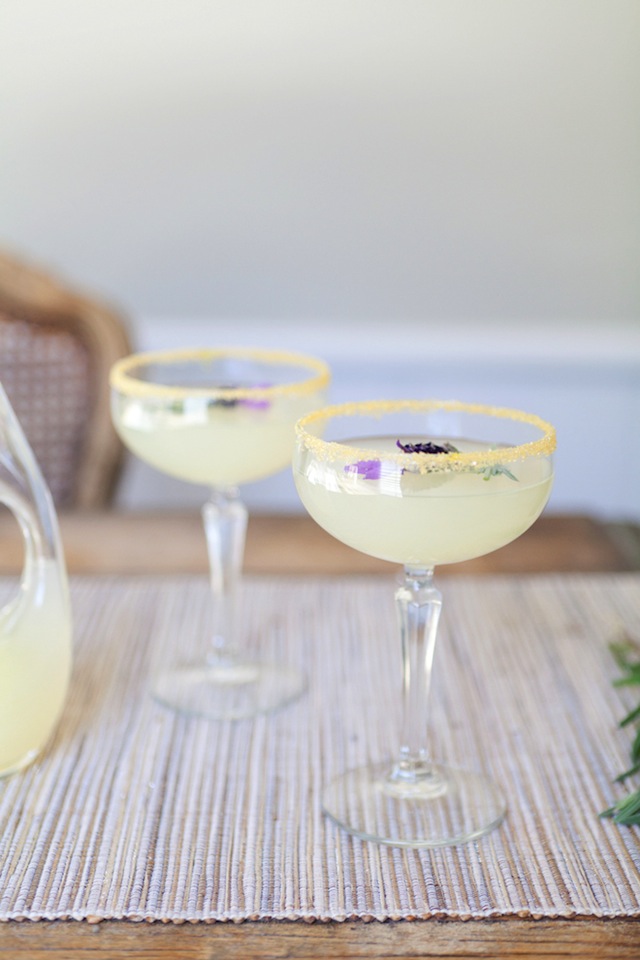 Photos by Melissa Valladares
Cocktail glasses by West Elm