10/12/2017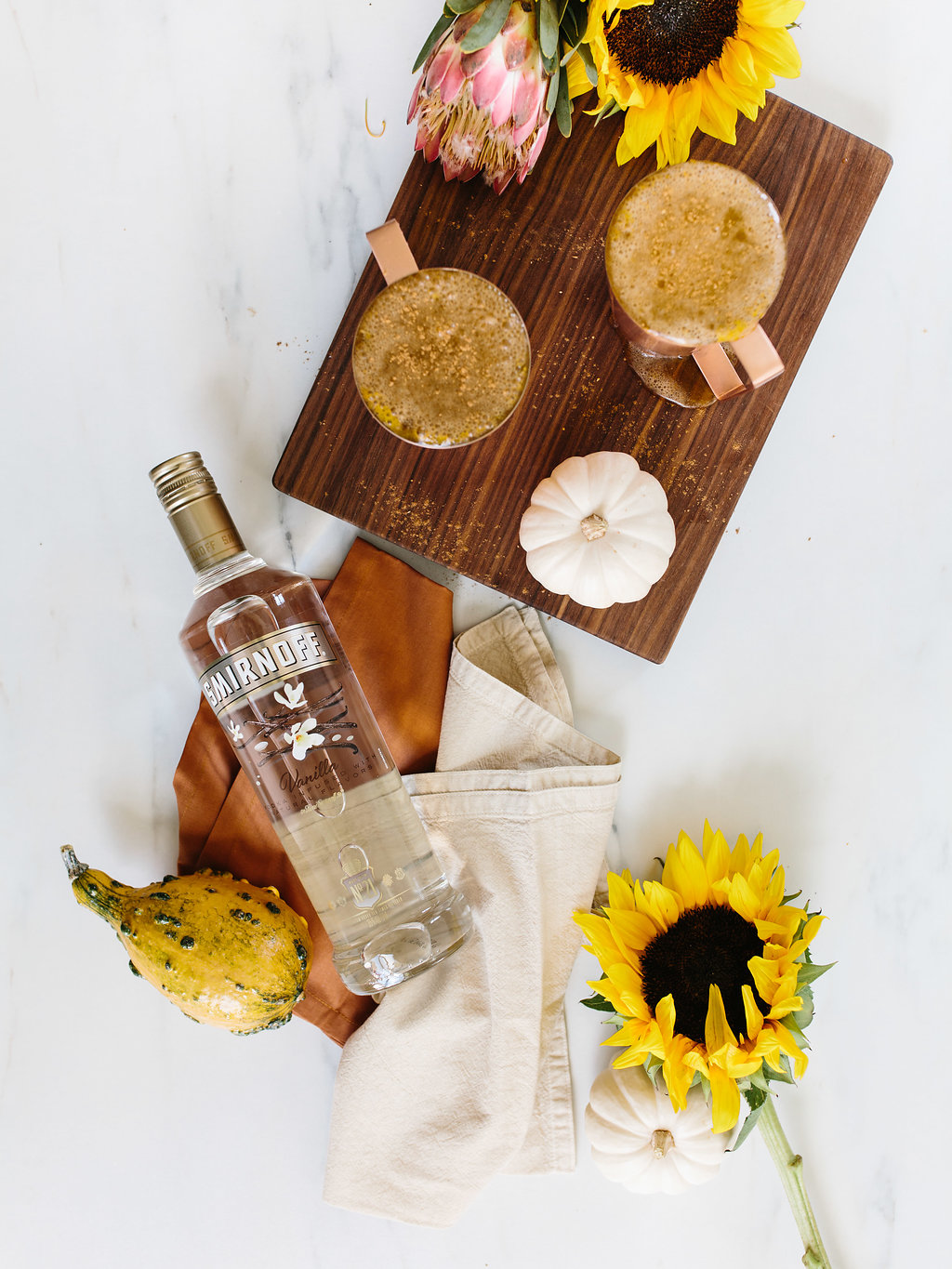 Do you love fall as much as we do over here? There's a case to be made that October may well just be the best month of the year. Hear me out:  You've worked out all of the kinks that come with September's new school year and are no longer mourning summer's end. The weather has cooled and yet most of us aren't having to don serious outwear yet.  Not to mention, there's no frantic holiday shopping or party prep to begin.  The only thing October asks of you is to relax, dress up in costume and enjoy all of the pumpkin spice things… which is where this Smirnoff Vanilla Pumpkin Spice Mule comes in!  While pumpkin spice can be found in everything from kettle corn to pancakes this time of year, we might argue that it's best found in a Smirnoff Mule.  What makes this cocktail even better? (Besides the fact that Smirnoff Vanilla is gluten free!) It only has three ingredients.  Keep reading for the full recipe! What's your favorite thing about October?
Vanilla Pumpkin Spice Mule
Ingredients:
3 parts Smirnoff Vanilla Vodka
2 parts pumpkin spice syrup*
1 part ginger beer
ice
optional: pumpkin pie spice for garnish on top!
*You can purchase pumpkin spice syrup just about anywhere these days or from here.  You can also make your own by combining one cup of boiling water with one cup of brown sugar and a tablespoon of Pumpkin Pie Spice and letting it simmer over medium heat until sugar is dissolved.
Directions:
Combine Smirnoff Vanilla and Pumpkin Spice Syrup in a cocktail shaker with ice and shake.  Strain into a cocktail glass and top with ginger beer and optional pumpkin pie spice.
Happy October!
Photography by Katie Jameson
This post is sponsored by Smirnoff. All thoughts and opinions are my own. Thanks for supporting the brands that support this site!