01/26/2015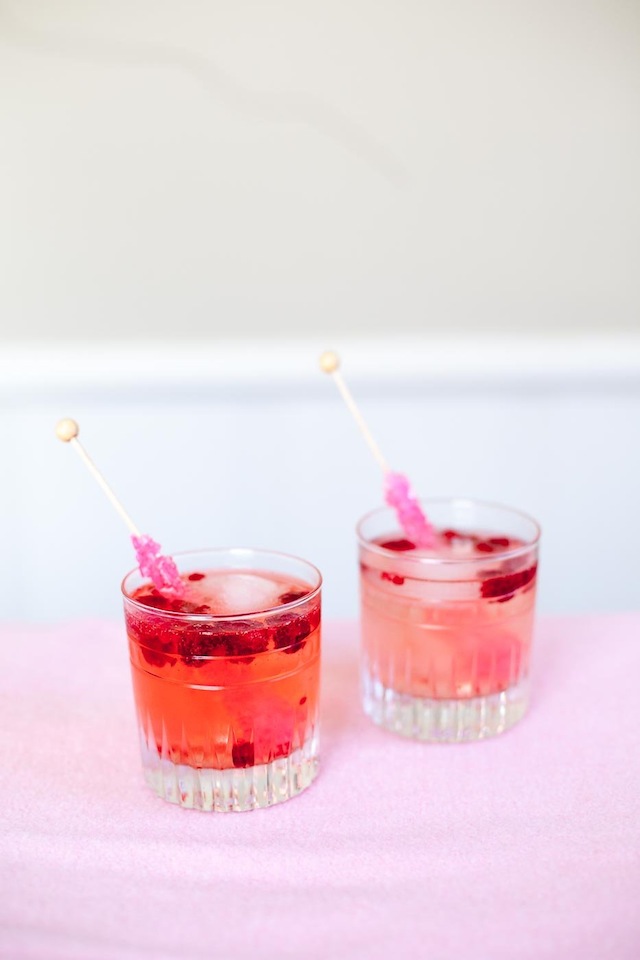 While fanciful libations with half a dozen ingredients and an equal number of barkeeper techniques can be the perfect treat for some occasions, sometimes it's the simplest combinations that hit the spot.  This little Valentine's treat could not be easier to make and it's gorgeous to look at, too!  My favorite touch?  These heart-shaped ice cubes from Williams-Sonoma!  Ahh!  I'm already brainstorming other uses for them.  In the meantime, though, keep reading for this sweet and simple Valentine's recipe…
Muddled Raspberries and Champagne
Ingredients (makes two cocktails):
2 heart shaped cubes of ice
2 cans of Sofia champagne
2 sticks of pink rock candy
2 tablespoons raspberries
Directions:
Add one cube of ice to each glass.  Pour in champagne and add one tablespoon of raspberries to each glass.  Muddle raspberries gently with rock candy and leave rock candy in as a garnish.
Glassware, Williams-Sonoma / Heart-Shaped Ice Cube Molds, Williams-Sonoma
Photography by Stephanie Godfrey