04/25/2016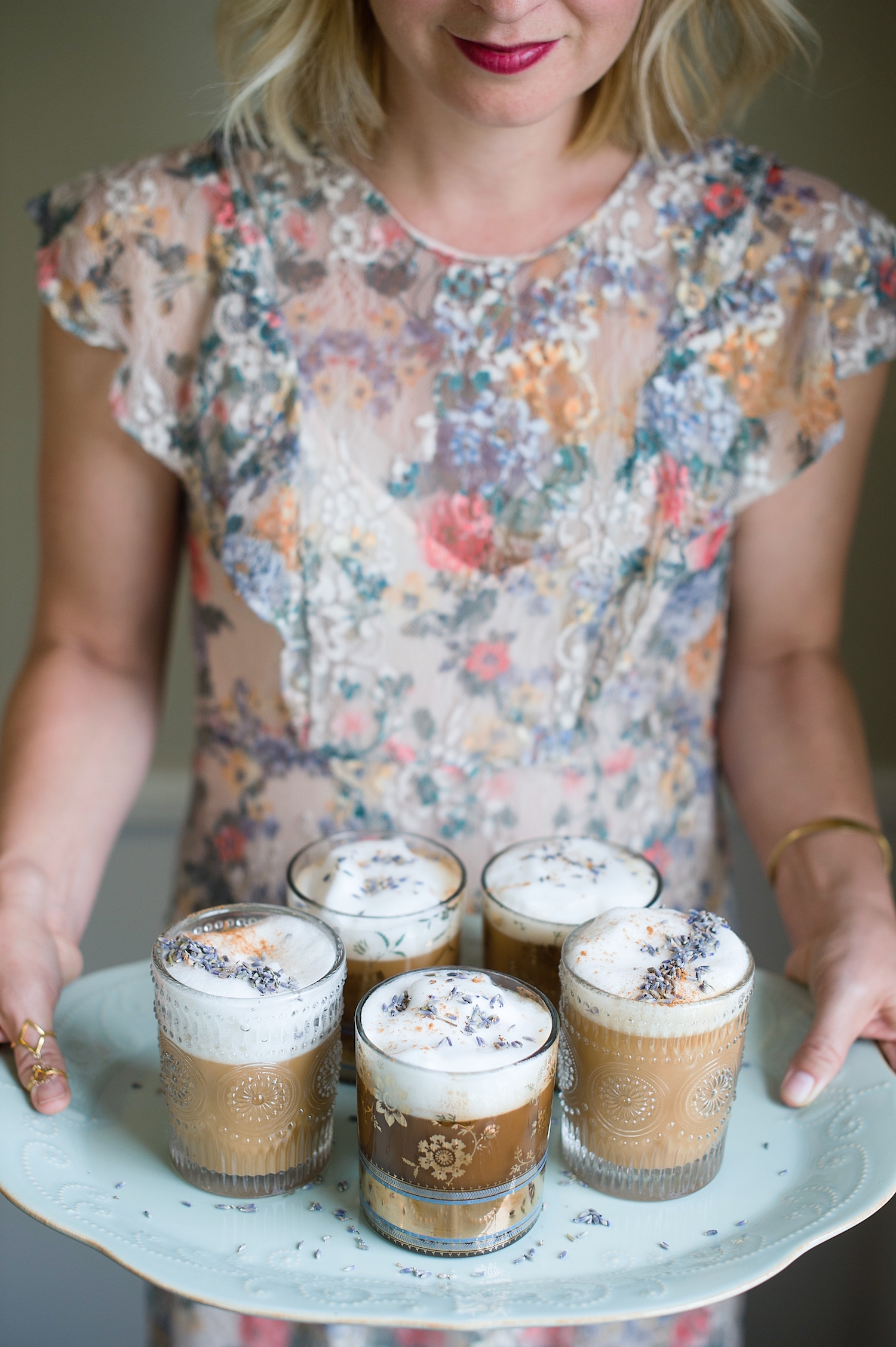 Coffee based cocktails are so often associated with after-dinner drinks. There's the infamous White Russian and of course Irish Coffee, but we wanted to create a drink that was more Mother's Day brunch and less dessert at an old-fashioned Italian restaurant. We partnered with illy and used their stylish new X7.1 Sunrise Limited Edition iperEspresso Machine to do some recipe testing and came up with a drink that is equal parts classic, beautiful, and unique– just like mom. They're super easy to use and the taste of the coffee can only be classified as fancy coffee house grade– so good! Because on Mother's Day, mom should be able to have her cake and eat it to, if you know what I mean. Keep reading for the full recipe for our Gin Lavender Lattes and to find out how you can WIN YOUR OWN MACHINE…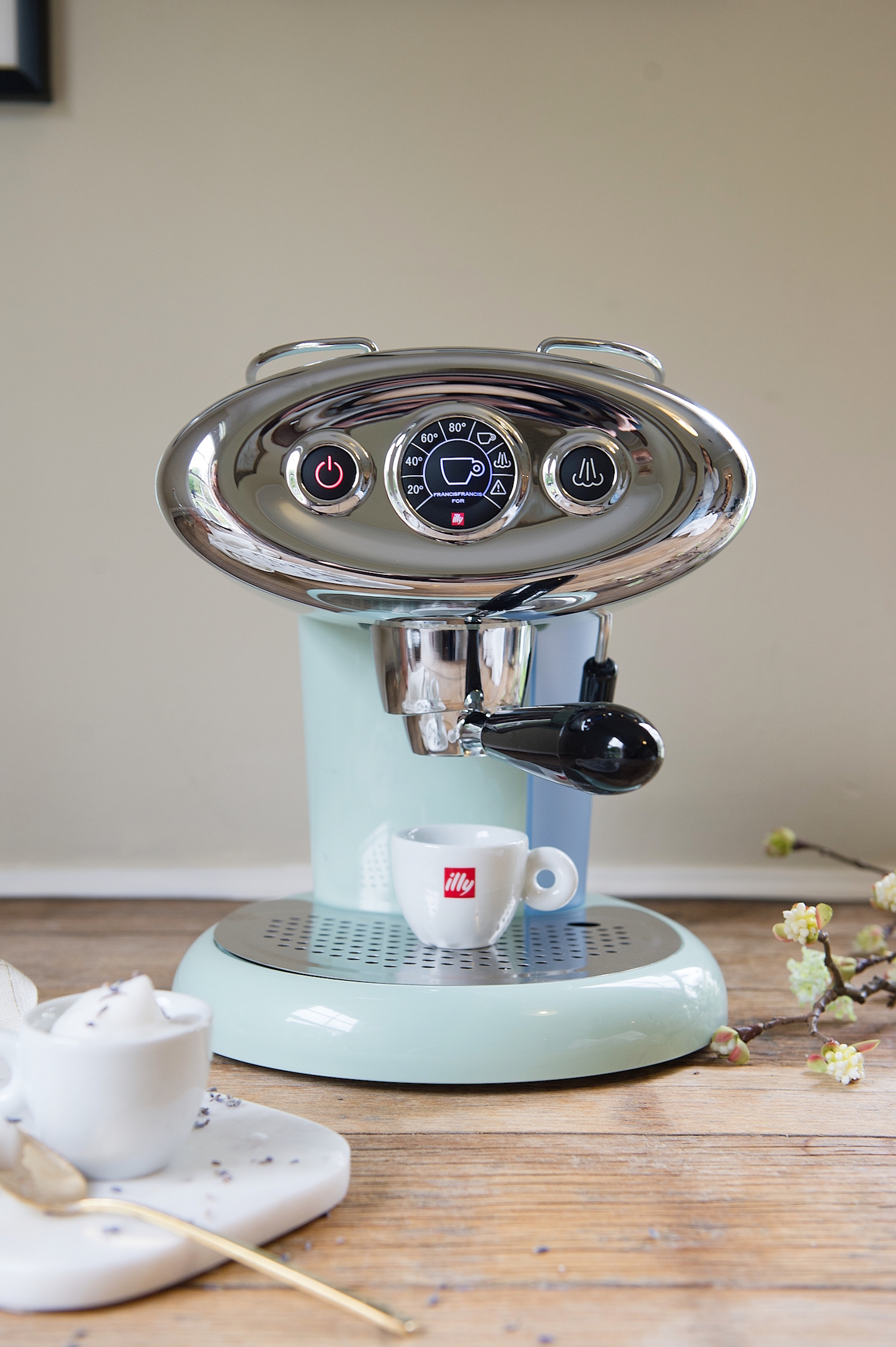 What You'll Need:
(makes 2 cocktails)
-4 shots of espresso (we used the illy medium roast capsules)
-2 c. Almond Milk
-2 c. water
-2 c. sugar
-2 tbl. culinary lavender (plus more for garnish)
-4 ounces of gin
-cinnamon or nutmeg for dusting (optional)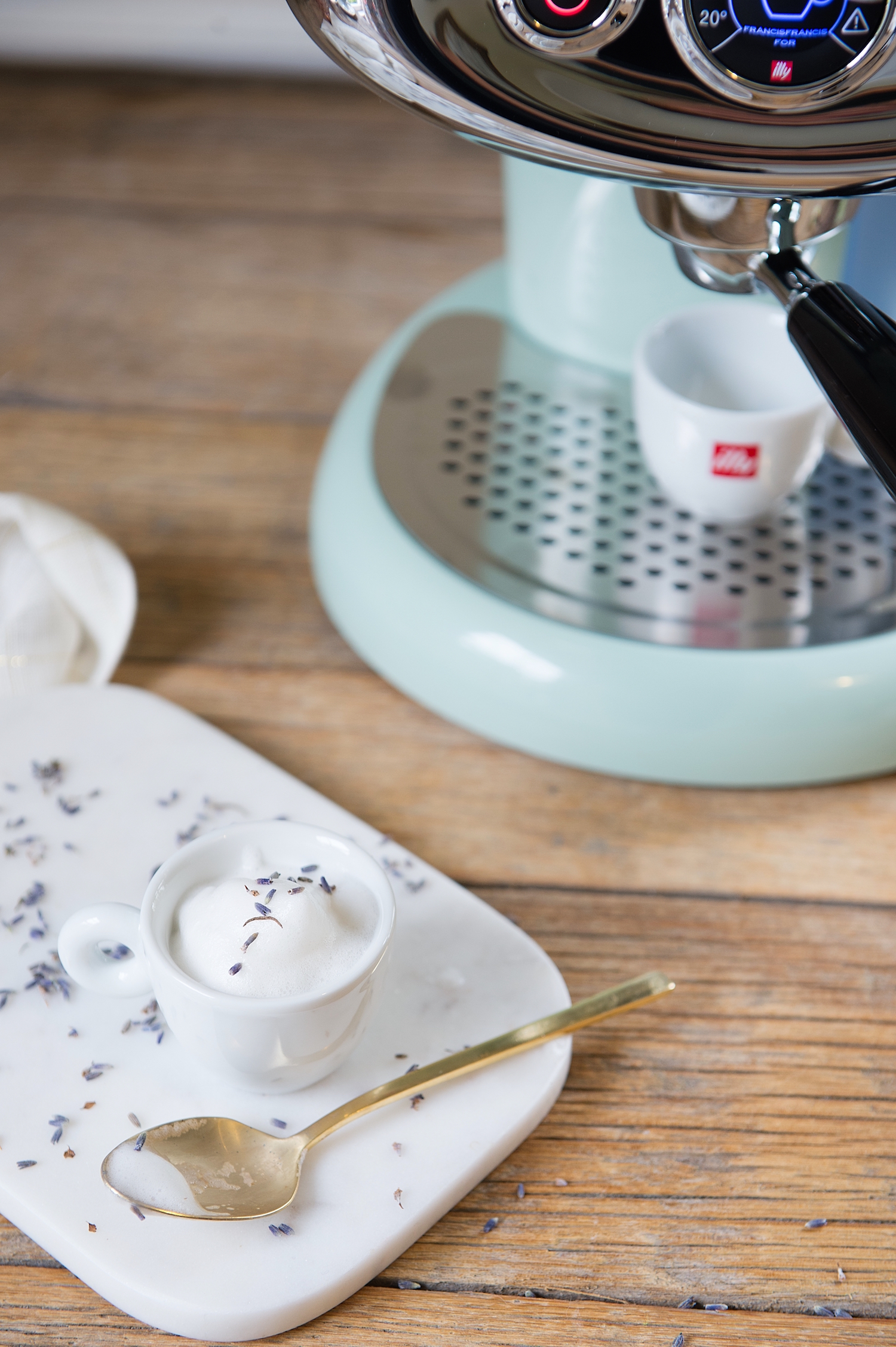 Instructions:
1. Over medium heat combine water and sugar in a saucepan and bring to a boil. Reduce heat and add lavender. Simmer for 5 minutes, then remove from heat and allow to cool for 15-20. Pour into a bottle or jar. (We used this one. This step can be completed up to 5 days in advance and you can use this lavender simple syrup in all kinds of other baked goods or on top of pancakes or waffles!)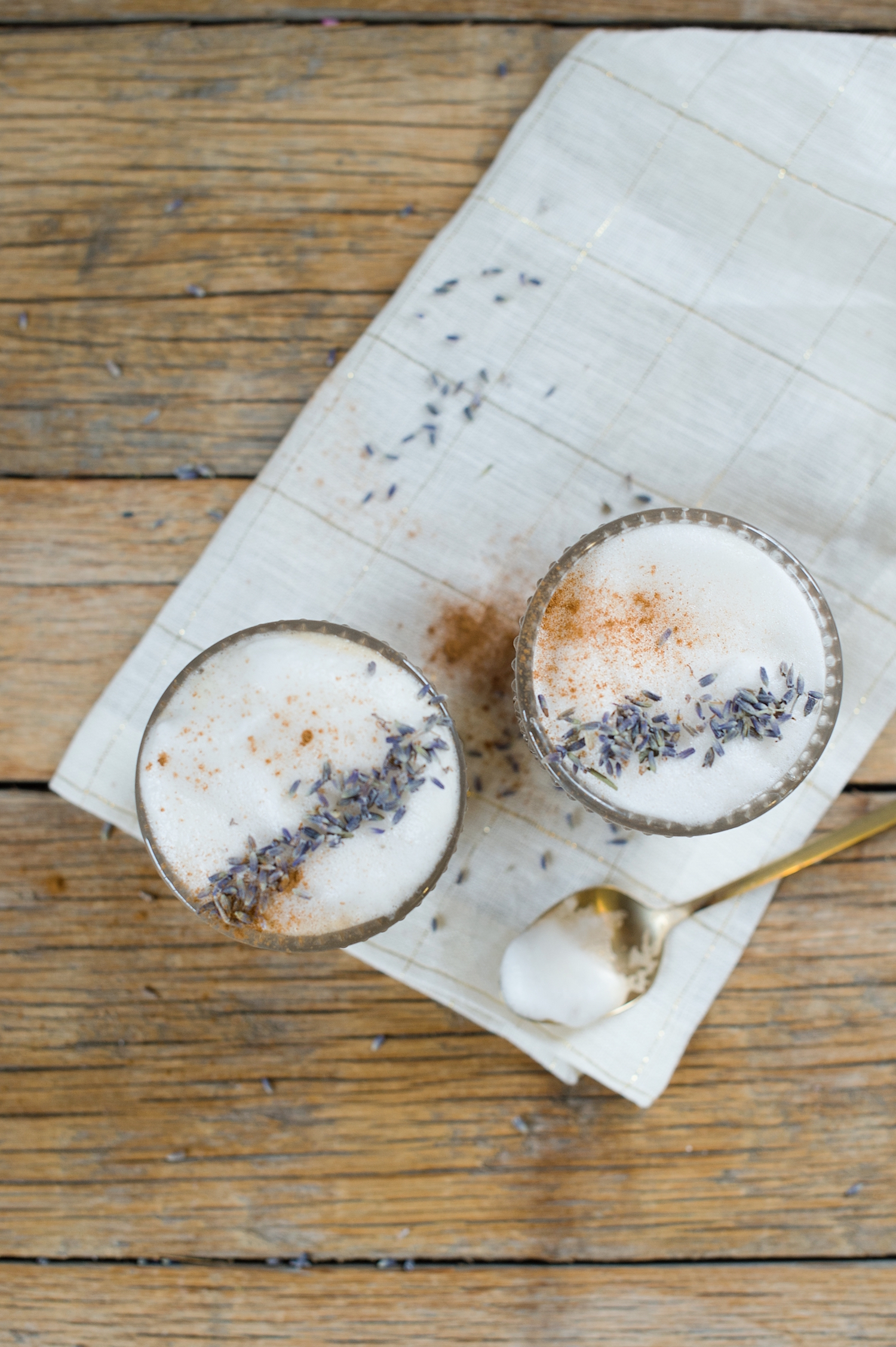 2. Using your espresso maker pull two shots for each glass, add 1 tablespoon of lavender simple syrup, 2 ounces of gin, and fill the remainder of the glass with steamed almond milk. Top with foam, extra lavender, and a light dusting of cinnamon or nutmeg if you wish!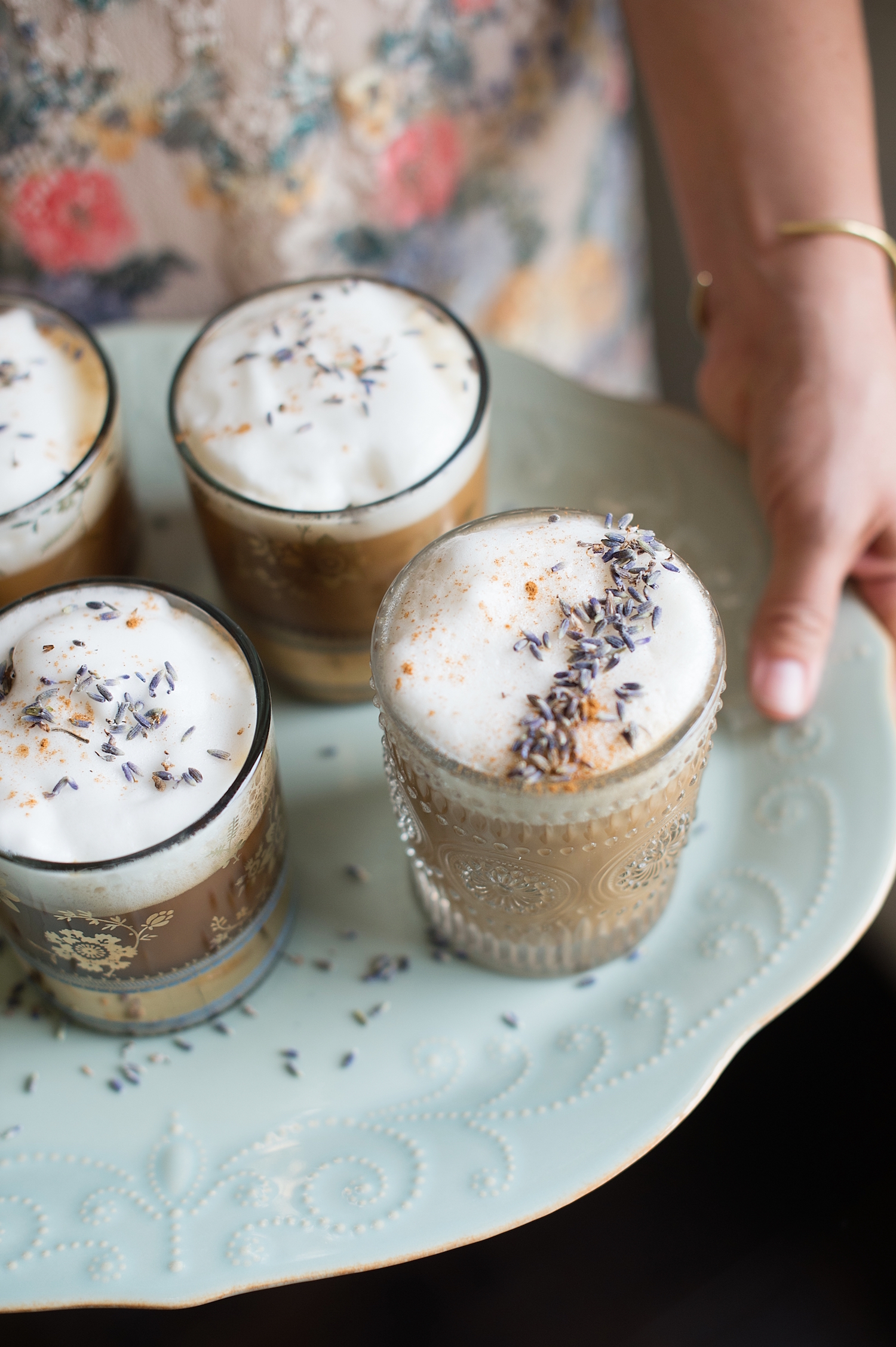 To enter to win your own X7.1 Sunrise Limited Edition iperEspresso Machine in yellow, post one of the images from this post to Instagram, tagging both @jenpinkston and @illy_coffee.  Good luck, friends!
Photography by Amanda Gallant
Styling by Kara Elise
This post was sponsored by illy, a brand that I now love!  I can't recommend these machines enough– the coffee is delicious and super easy to make!  Thanks for supporting the brands that let us make coffee cocktails for ya!  (wink, wink!)