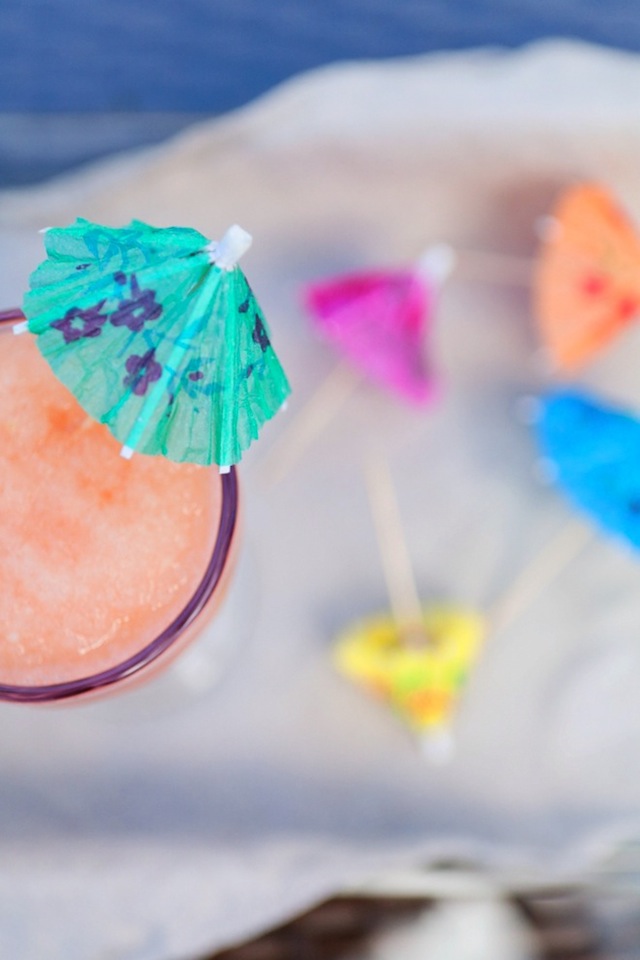 Last week I finally had my first glass (okay, 3 or 4 sips) of wine since becoming pregnant last summer and it was every bit as delicious as I thought it would be!  In an effort to keep things simple these days, and incorporate one of my favorite ingredients--wine!-- I present to you the Chardonnay Slushie.  It's refreshing, takes a minimal amount of ingredients, and is super fun to serve at an al fresco backyard shindig-- especially if you use paper umbrellas!  Oh, and best of all it's super tasty!  Here's what you'll need:
Chardonnay Slushies
(makes 2)
Ingredients:
½ bottle of Chardonnay
2 ou. Grand Marnier
½ c. pears, peeled and chopped
¼ c. grapefruit segments
plenty of ice
blender
Instructions:
Combine wine and fruit in blender and blend thoroughly.  The first time our was a little too runny and we needed to add ice.  Pour into two glasses and top with the Grand Marnier.
Enjoy!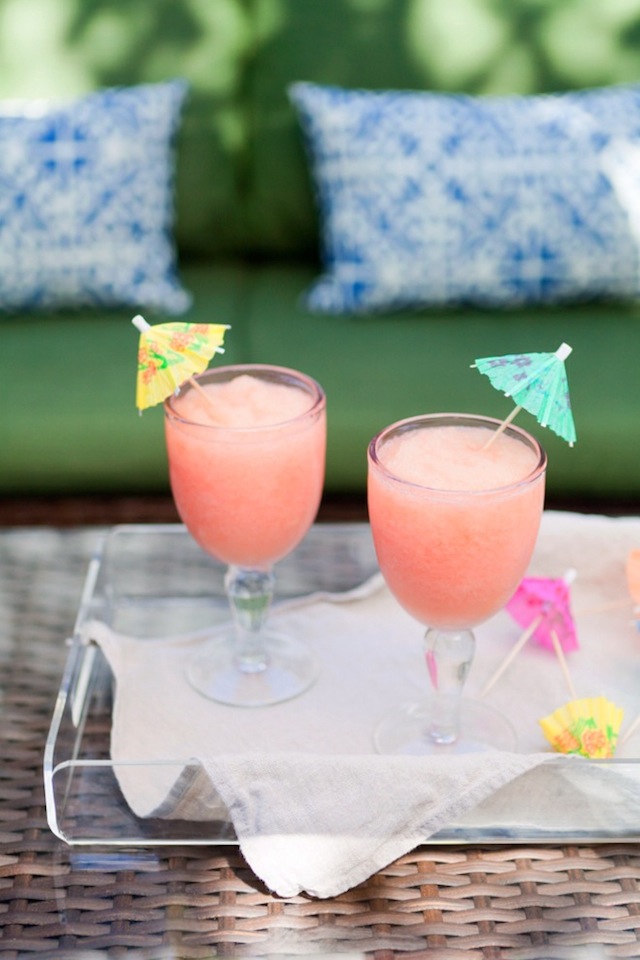 Photography by Melissa Valladares