When it comes to a little imbibing, I know we're all prone to reaching for our favorite bottle of wine.  That being said, nothing elevates the tone of a party like a well crafted cocktail.  You're bound to score mad hostess points!  After our last shoot, Kara and I were playing with ingredients she had on hand in her kitchen and stumbled upon this cocktail creation-- one of those verrrrry happy accidents, ya know?  It's mostly raspberries, mint, cucumber and mezcal, but keep reading for the full recipe.  It pairs well with slow cooked carnitas, Taco Tuesday, and a long work day.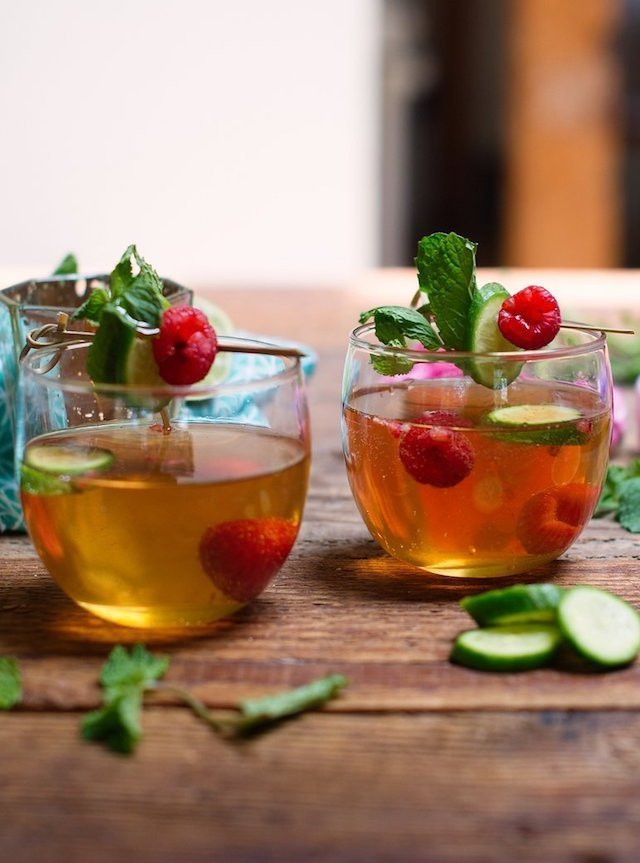 BERRY MEZCAL COOLER
(makes one cocktail)
2 raspberries
2 slices cucumber
a few mint leaves
1 teaspoon sugar
1.5 oz mezcal
sparkling water
METHOD
In a cocktail shaker, muddle 1 berry, 1 cucumber slice, and a mint leave with your sugar. Pour in your mezcal and a scoop of ice, and shake until well combined. Strain into a cocktail glass with a large ice cube, top with sparkling water to taste and serve with an extra berry, cucumber slice, and fresh mint leaves!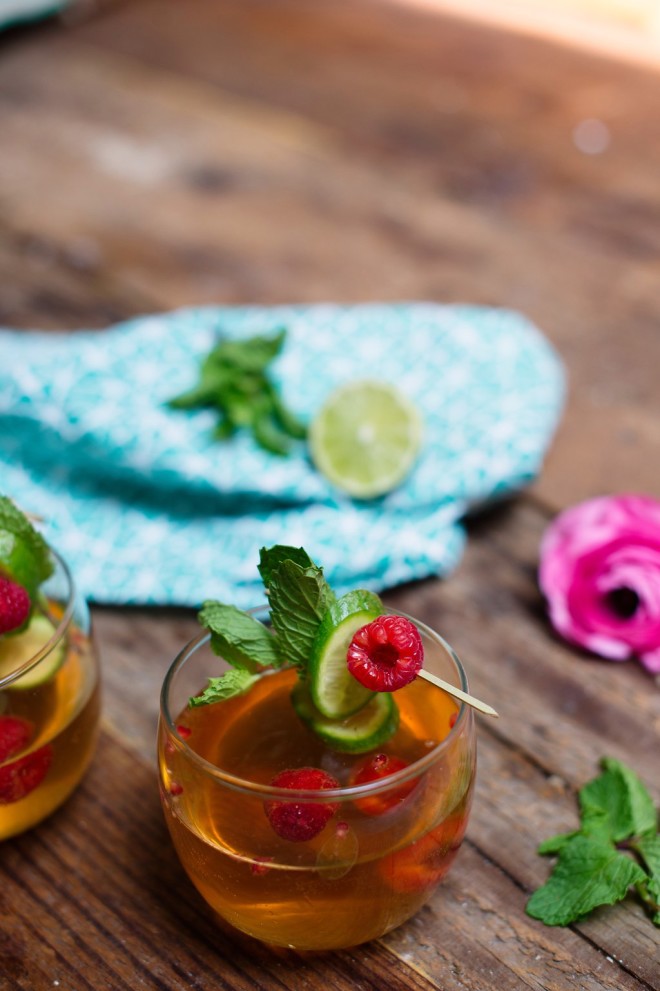 Food Styling and Recipe by Kara Elise
Photography by Amanda Gallant