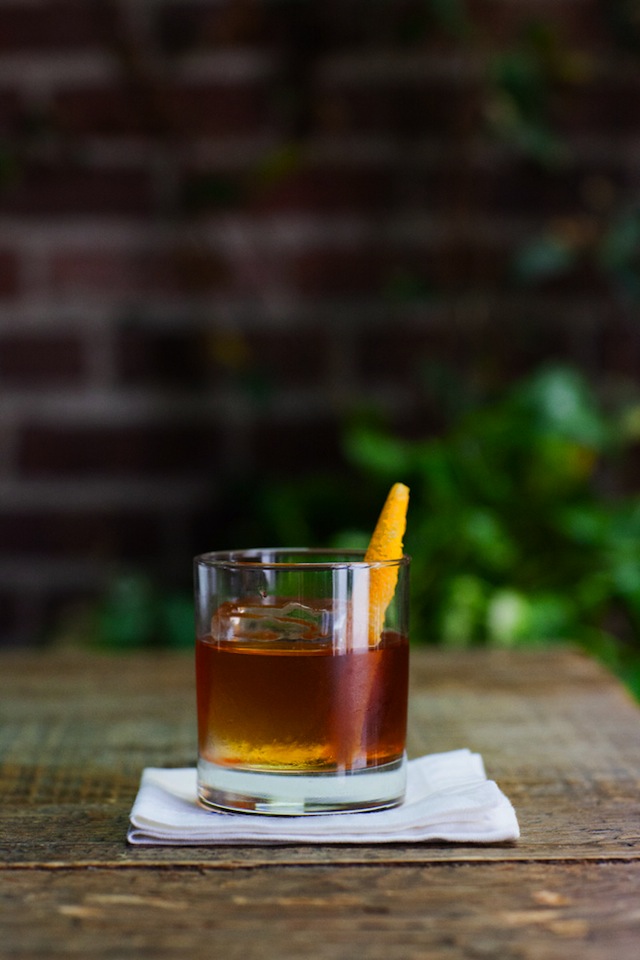 There are a lot of things we can thank Don Draper for: the resurgence of the skinny tie, license to drink well before 5pm, and the revival of classic cocktails like The Old-Fashioned.  In the day of the bacon-infused, syrup-filled, boozy concoction, there's something very chic about ordering up a subtle-twist on a timeless classic.  The guys from the Cocktail Academy are walking us through how to make this Aged Rum Old Fashioned...
What You'll Need: (makes 1 drink)
2oz Aged Rum
1 Brown Sugar Cube
Barspoon of Crème de Cacao
4 dashes of Angostura Bitters
Large cube of ice
Orange peel garnish
Directions:
In an old-fashioned glass, soak the brown sugar cube with angostura bitters and your bar spoon of crème de cacao.  Muddle the brown sugar until it's broken completely in the glass. Add 2oz of Aged Rum, and then add ice. Garnish with an orange twist.
There you have it.  There's no making of fancy syrups or infused liquors.  Just stock up your bar cart with these few ingredients and you're set for your next holiday party!
Cocktail Academy
Photography by
Melissa Valladares