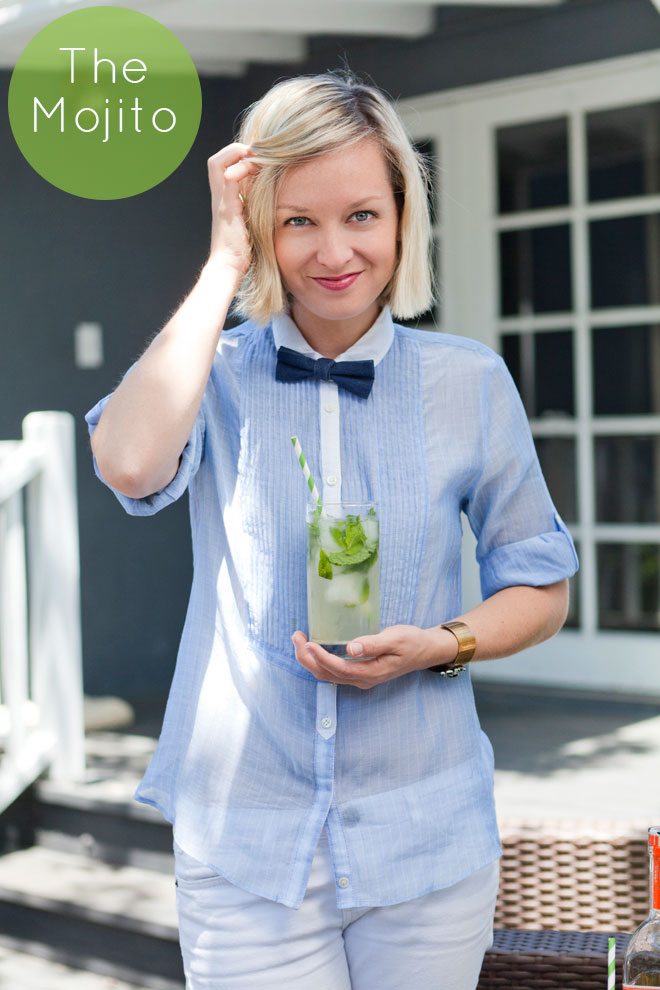 Have you all been enjoying Father's Day week thus far?  The week began with a fab gift guide for even the most deserving of fathers as well as a stellar giveaway!  Have you entered to win yet?!  For this week's Cocktail Hour, we knew we wanted it to be something guys and gals alike could sip and enjoy.  We've already done Manhattans which are a little obvious so we begged our lovely Cocktail Hour photographer, Melissa, for her family's Mojito recipe and she finally agreed to share!
Did you know that the Mojito was Hemingway's drink of choice?  The popular cocktail was invented by slaves working in Cuban sugar cane plantations. They created this tasty "pick-me-up" by adding mint, water and sugar cane to take the edge off the rum.  It's come a long way, this little beverage.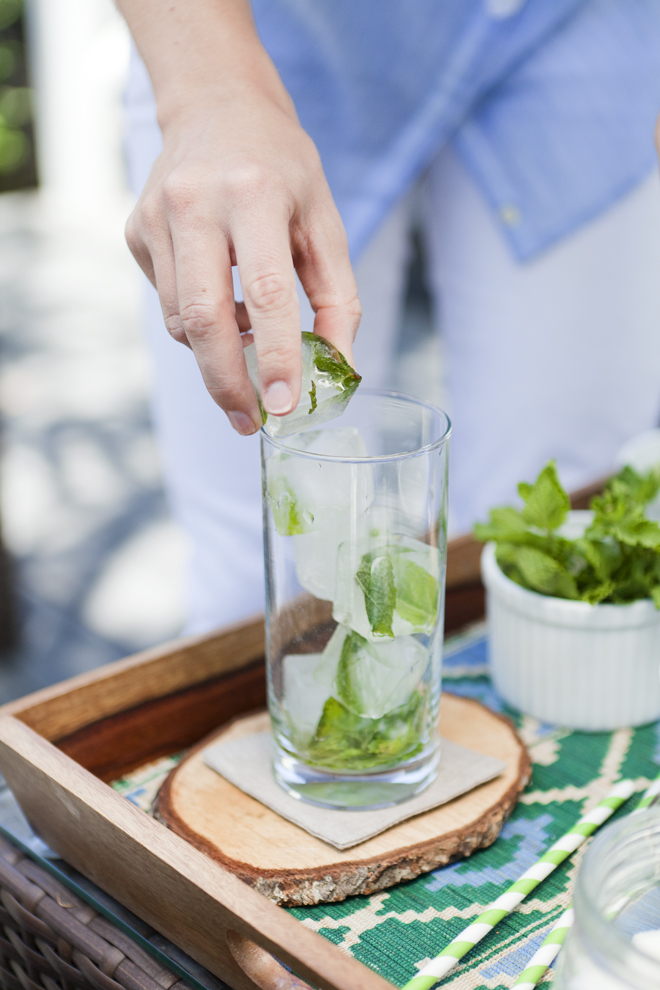 Here's how to make your Mojito:
twice the amount of sugar cubes as glasses
1 lime per cocktail + more for garnish if you wish
a handful of mint sprigs, (keep the stalks as they'll add flavour to your drink);
ice-- we froze mint leaves into our cubes to add flavor as they melt
club soda or sprite (sprite will make it sweeter)
2 ounces of rum per cocktail
Begin by placing two sugar cubes in the bottom of each glass.  Next, squeeze in the juice of one lime then tear mint leaves into the glass-- roughly 8-10 small to medium ones.  With a muddler, crush the sugar, lime, and mint to release all of the flavors.  Add ice and fill the glass (two-thirds) with soda water and ⅓ with rum.  Stir then top with extra mint or limes for garnish.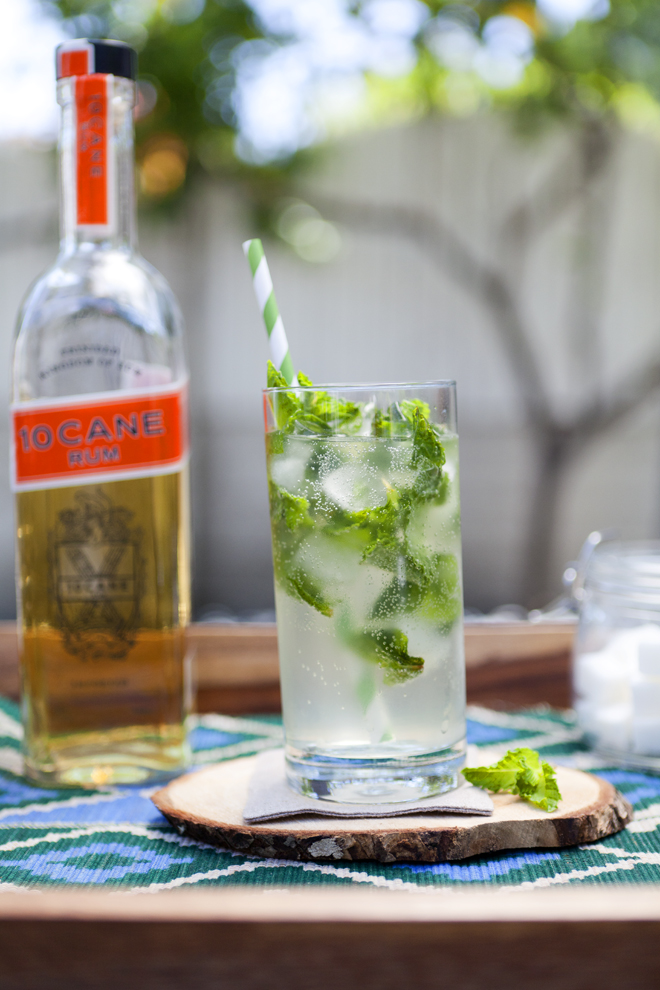 Enjoy!
 Photos by
Melissa Valladares