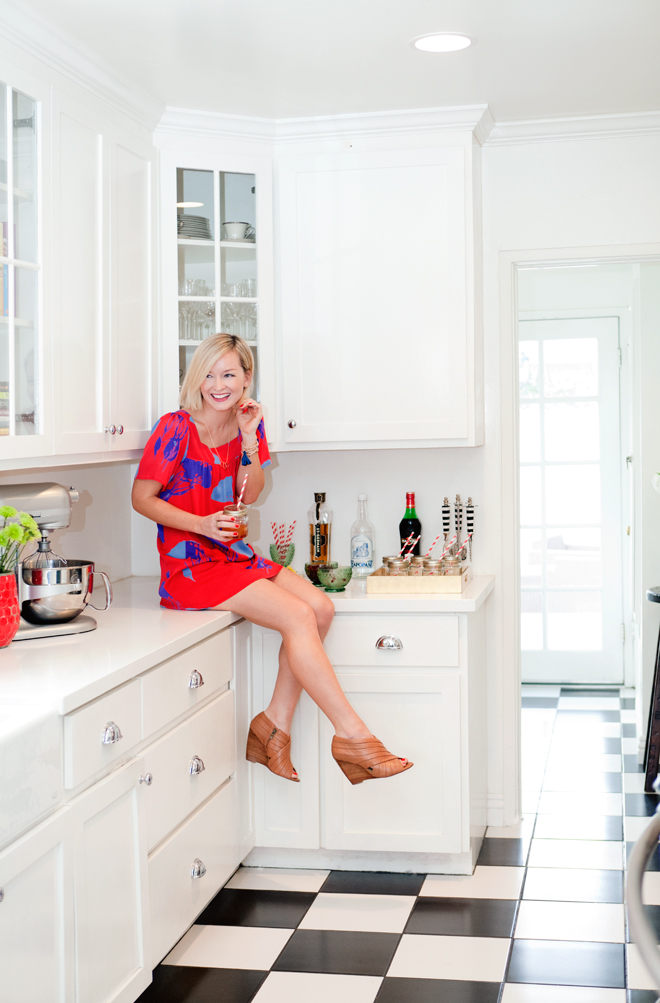 Happy Monday, friends!  How were your weekends?  I've been wanting to bring back our Cocktail Hour ever series since it took a hiatus a few months ago.  When the weather started to cool off in the fall and we were no longer spending so much time outdoors enjoying drinks with friends, I sort of lost my cocktail creating mojo.  (Gasp!)  Then Valentine's Day began to approach.  There's nothing like a fun, girly holiday to make you want to mix up something cute and tasty!  We dabbled in ingredients both french and spanish and finally dubbed this cocktail creation, Wanderlust.  I'm not exaggerating when I say it is my current favorite adult beverage!  I even taste-tested it on these gals and they approved.  They're a tougher crowd than you would think 😉  The recipe for a great Valentine's Day party? 1 cute red dress + 6 mason jar glasses complete with striped straws + 1 killer cocktail. Cheers!
How great are these Mason jar glasses and striped straws from Acme Party Box?  They're the perfect size for a cocktail and they limit spills should your cocktail party turn into more of a dance party. (The best ones always do!)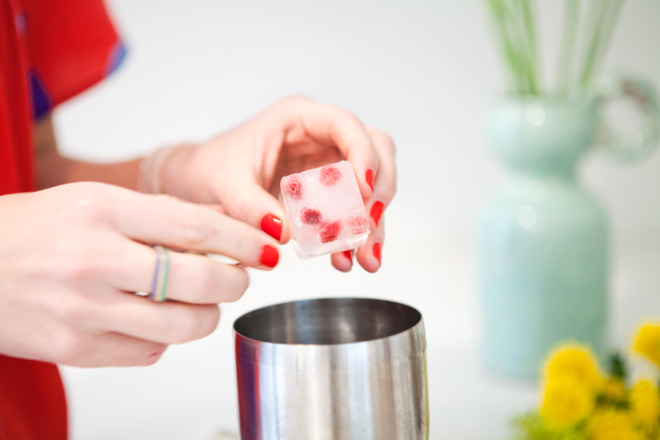 For a little added flair, I froze pomegranate seeds into ice cubes.  Love the tiny by boe stacking rings in this shot.
Use a clear tequila (Tequila Blanco) to keep the overall color on the lighter side.  Has anyone tried Casamigos?  I have heard great things!  Plus, if it's good enough for George Clooney...
Measure out your ingredients and shake in a cocktail shaker before pouring into a glass.  Whenever using juice, be sure to purchase fresh squeezed with no added sugars or squeeze it yourself.  It makes such a difference!
Once your cocktail is mixed, pour over ice!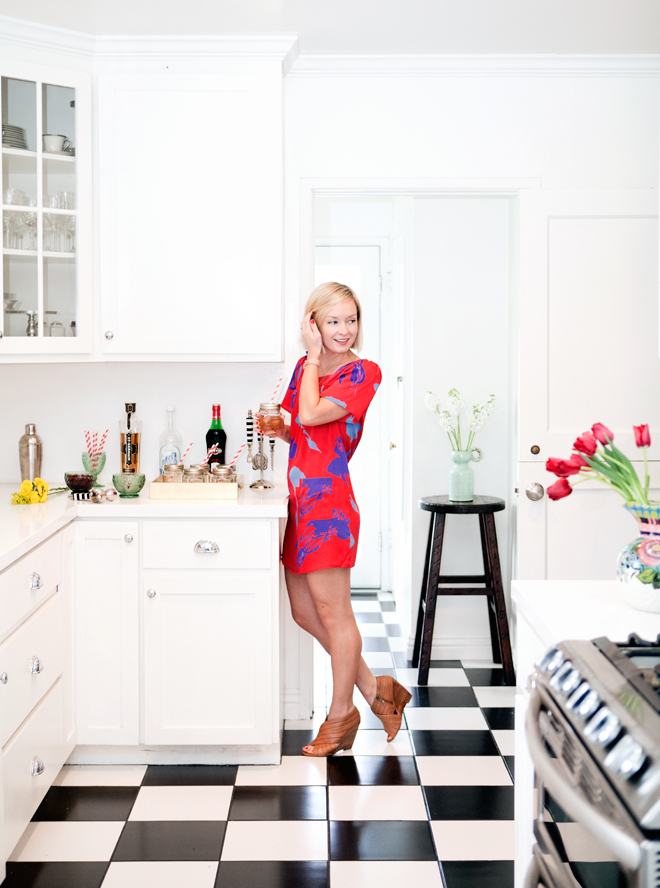 Isn't this the perfect Valentine's dress?!  I have a feeling it is also going to make a perfect spring break dress, memorial day bar-be-que dress, and a stellar fourth of july dress!  Here it is short and the fabric also comes in this longer version.
 I have always loved the word wanderlust.  Perhaps because I am positive that it is woven into my dna.  There are so many new places I want to see and so many ones that I fell in love with and can't wait to revisit.  The ingredients in this cocktail are from all over the map.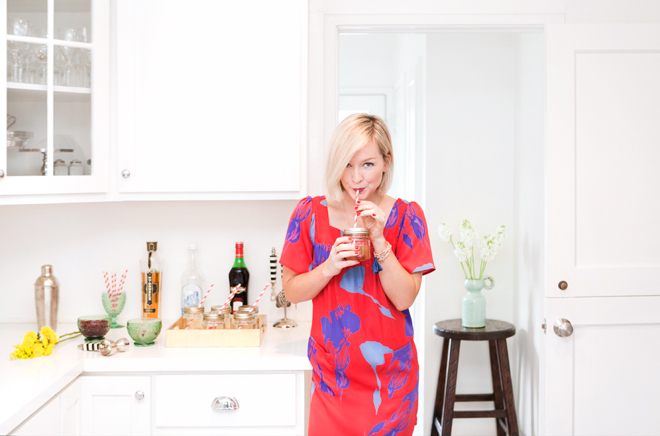 Bottoms up, ladies!  I hope this is the start of a fabulous week!
Photography by 
Melissa Valladares
. (Check out her other work-- it's awesome!) Dress:
Tucker
Shoes:
Elie Tahari
Jewelry:
By Boe
Glasses + Straws:
Acme Party Box