Even though the rest of the country is currently getting into the "fall" spirit, it's still hot and sunny here in LA! But, I (Gaby) am taking one for the team and firing up my oven and getting ready for all the fantastic fall baking that is about to happen. First up, these mini Cinnamon Apple Cakes!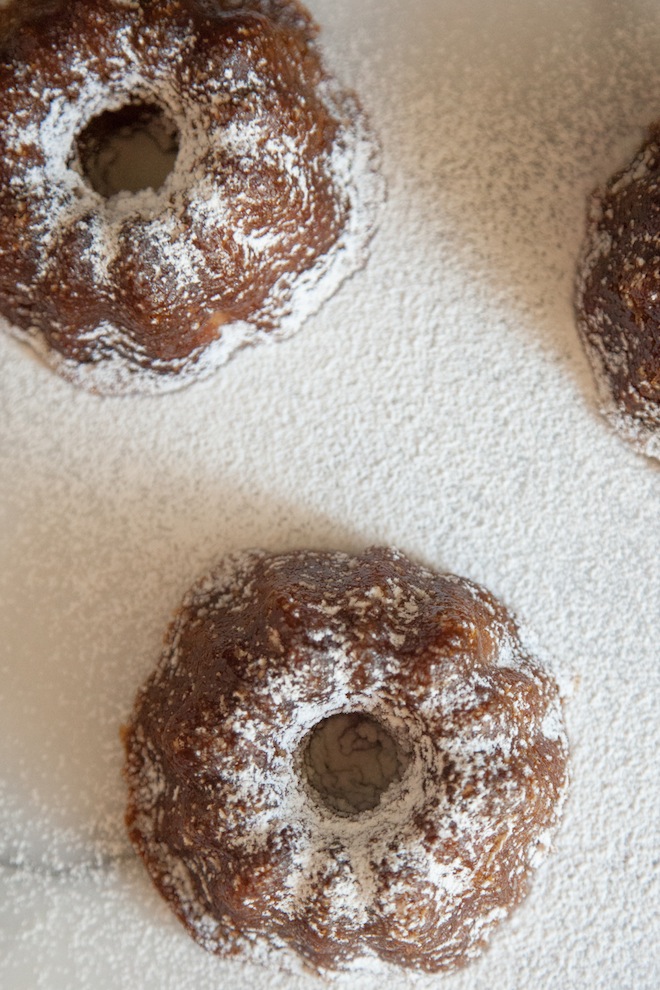 Cinnamon Apple Cake
Ingredients:
4 cups sliced and peeled
1 tablespoon fresh lemon juice
2 cups white sugar
¾ cup vegetable oil
2 eggs
2 teaspoons vanilla
2 cups flour
1 ½ teaspoons baking soda
1 teaspoon cinnamon
½ teaspoon ground cloves
Direction:
Preheat oven to 350 degrees F.
To prepare the apples, peel and core about 4 apples. Slice them into ¼ inch thick slices and place them into a large bowl. Pour the sugar over the apples and give them a quick toss with your hands and then add the lemon juice. Let the apples and the sugar hang out for 30-45 minutes. This process will soften the apples and the sugar will become liquid.
Add the vegetable oil, eggs and vanilla to the apple mixture and stir together with a spoon.
In another bowl, combine the flour, baking soda, cinnamon and cloves. Mix together until the baking soda and spices are evenly distributed through the dry ingredients mixture. Add the dry ingredients to the wet ingredients, and combine with a spoon carefully until the dry mixture is just incorporated.
Spray 10 small Bundt pans with baking spray. Transfer the batter into the baking dishes and bake in the preheated oven for 30-25 minutes minutes, or until a knife can be inserted in the center and comes out clean.
Remove the mini cakes from the oven and let cool for 15 minutes. Invert the mini Bundt pans on a clean surface and then carefully lift the pan up so the cake stays intact. Dust with powdered sugar and serve.