At first glance, this very darling little girl's room appears to be just that-- a very adorable kid room with perfectly paired vintage furniture, kilim rug, and clever art that is neither too youthful nor too grown up.  The precise pops of pastel color may initially distract you from its thoughtful organization, but open one of the closet doors or dresser drawers and you'll realize that this is not just any little girl's room, but the room of a little girl whose mother runs the game-changing organization and styling company here in Austin, Edit Spaces.  We spent an afternoon in her family's new Pemberton home to get a peek at how she pulls it all together in her own space.  I'm not at all exaggerating when I say that less than 24 hours later I was at the Container Store filling up a cart.  I've always struggled finding the best way to organize Parker's room.  Even after a major clean out it seems just a matter of days before it's back to where it started, but the way Margaret pulls together a kid room gives me hope!  Keep reading for all of Margaret's tips... and I would love to know your own tricks for keeping kid spaces tidy.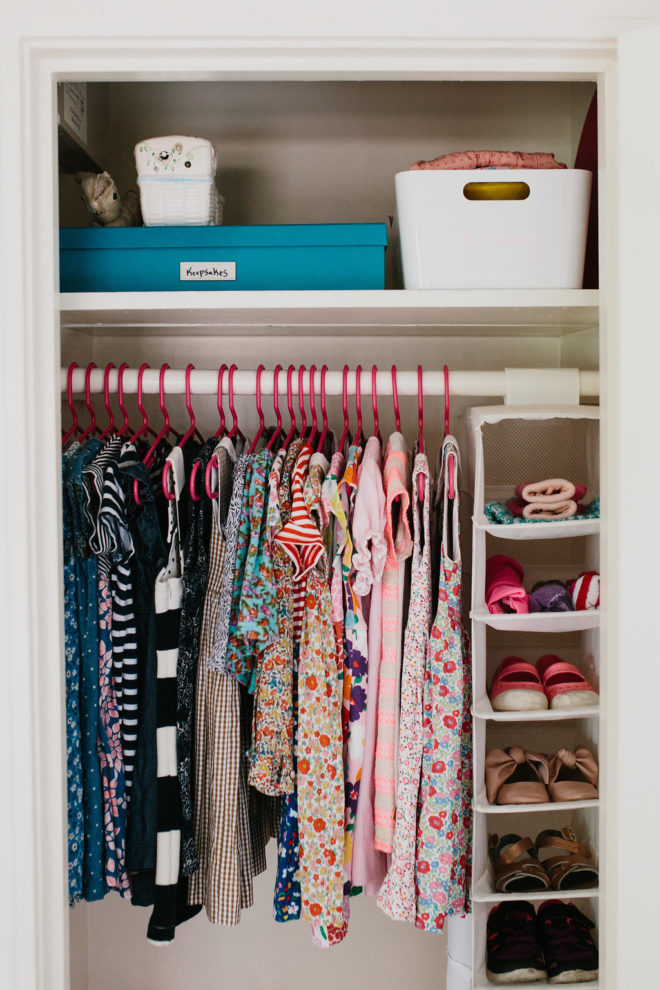 1. Allow for kid height storage - backpacks on hooks that are hung at the mid point of a door, not the top, shoe storage that is accessible so they are able to grab and go and then return and put away (in our case the vertical cubbies work perfectly.), a low clothing rod for hanging items or a stool that allows them to grab hanging clothes (what we do).
2. Give each bin or chest a designated category, but don't get too specific - i.e stuffed animals go in the cloth bin, ALL dress up goes in the antique chest, larger and miscellaneous toys go in the tall bin in the closet. small plastic items can be contained in small stackable bins (something as basic as the container store shoe bins) that are either labeled (if they can read) or color coordinated (if they can't read or just prefer things that are color coordinated!)
3. Decide on, and lay out, tomorrow's outfit the night before. I find this helps reduce all kinds of chaos. The mornings are calmer and Caroline can completely get dressed on her own in the am versus showing up to breakfast in something that doesn't at all go with the day's plans.
4. Create one space where daily art collects and then go thru it every 6-8 weeks.  Don't try and decide in the activity of the day which art should stay forever and which shouldn't. Let it accumulate and then when you go back through you'll have more perspective
5. The design elements and toys/dolls/stuffed animals should work together, not the other way around. A modern shelf can hold a doll line up or a lego collection.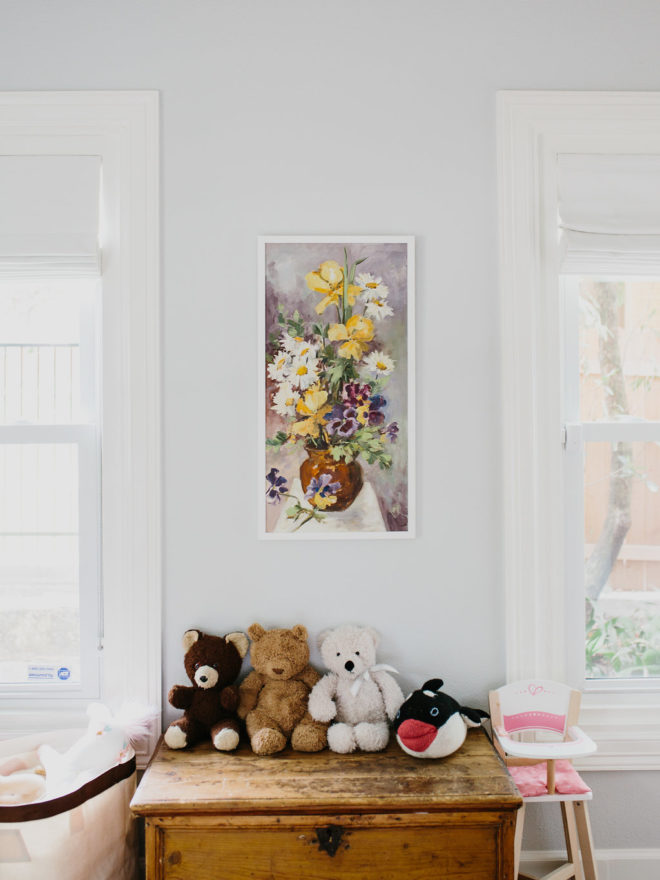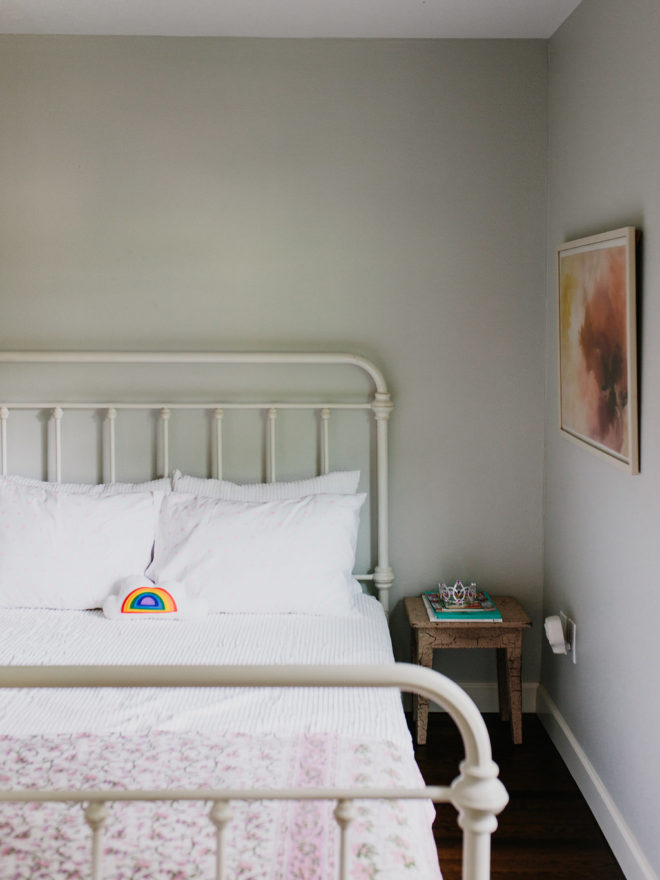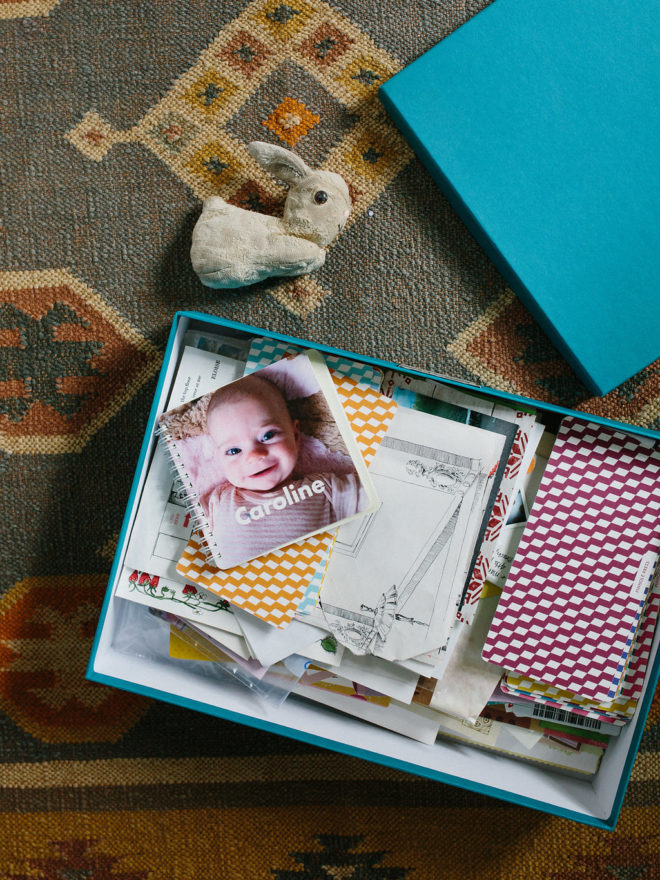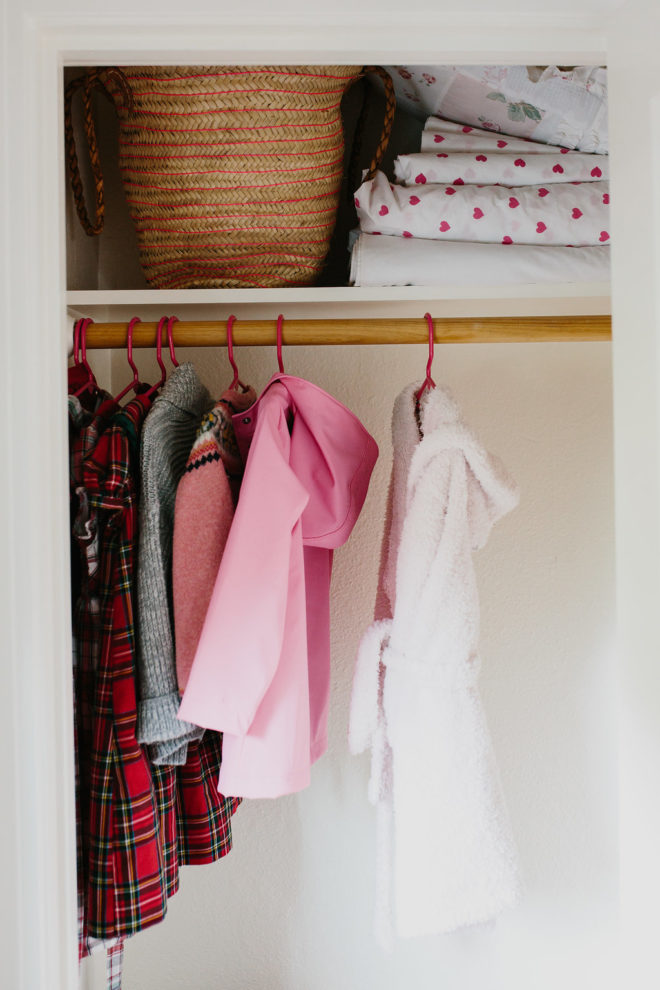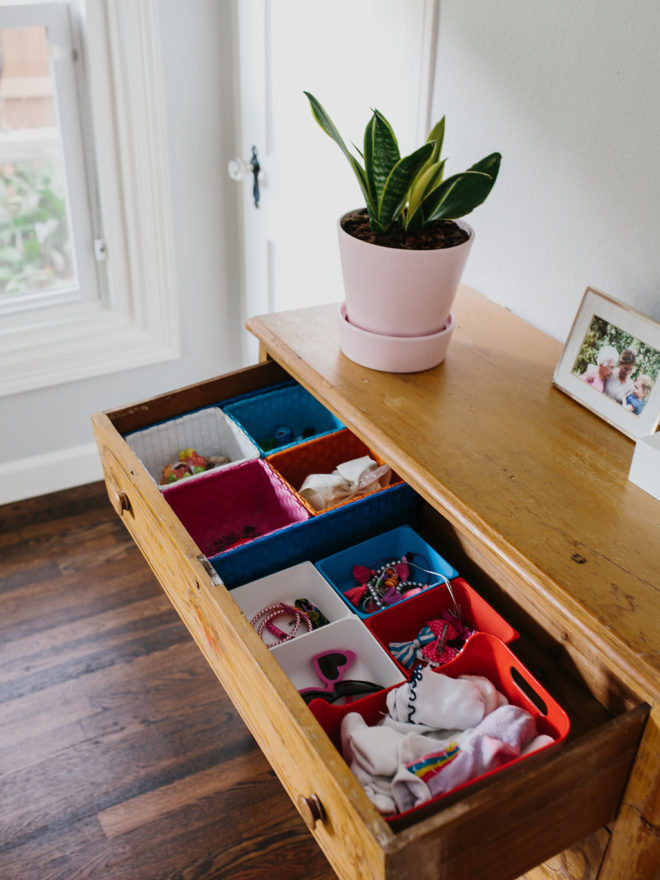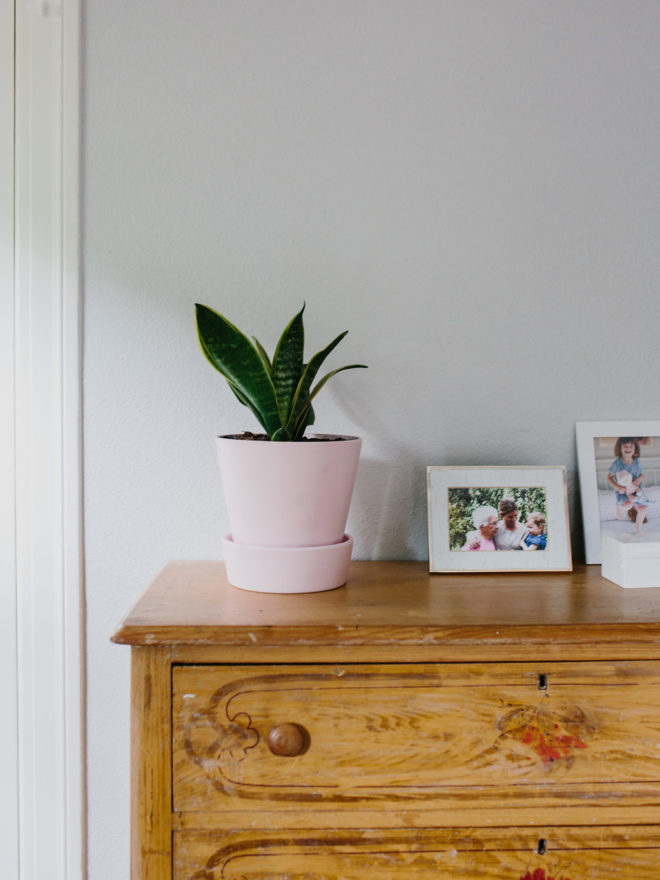 Shop the Space:

Photography by Katie Jameson
Kid Room Design + Organization by Margaret Williams of Edit Spaces
For more of our other favorite spaces, see here.