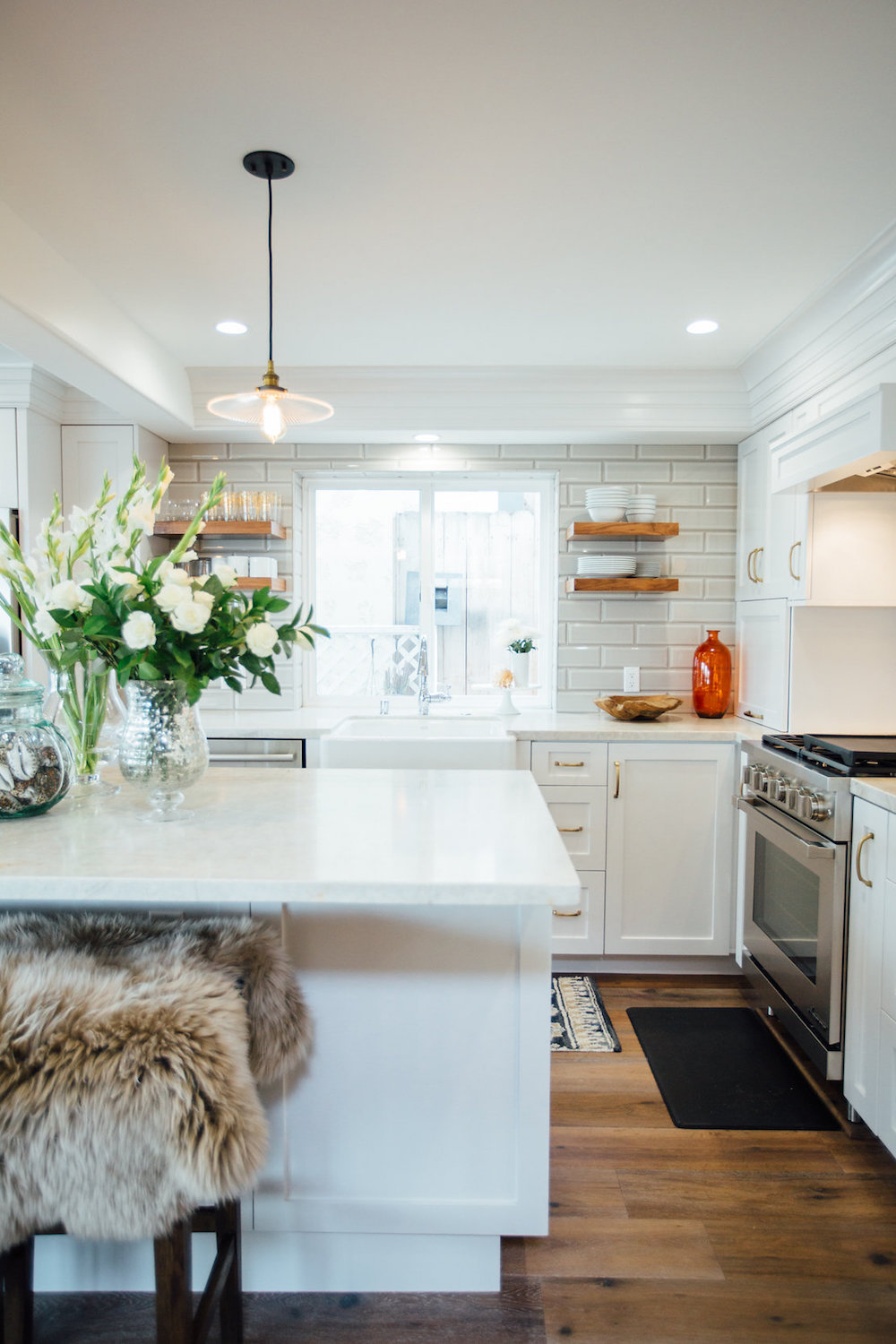 Hola! It's Sara over here, sharing with you a dramatic kitchen renovation that you need to see to believe. I was first connected with Mindy Laven through a mutual design buddy and let me tell you, her remodel work is the stuff dreams are made of. When she first shared this beachside chic project with me, I thought she was trying to pull a fast one on me because I honestly couldn't see how it could possibly be the same house. She assured me she wasn't a schemer...she's just got a thing for full home renovations and excited by the smell of a good demolition.
This beautiful beachside home is located in sunny San Clemente, California and is home to a young family with two teen boys. When they bought the home they wanted to be close to the beach in order to enjoy a slower pace of life. They wanted to appreciate the easy way of life that beach living affords a family. The boys surf with their dad and are a part of junior lifeguards. The mother is a breast cancer survivor, author and public speaker so the the tranquil setting allows for time to think and write.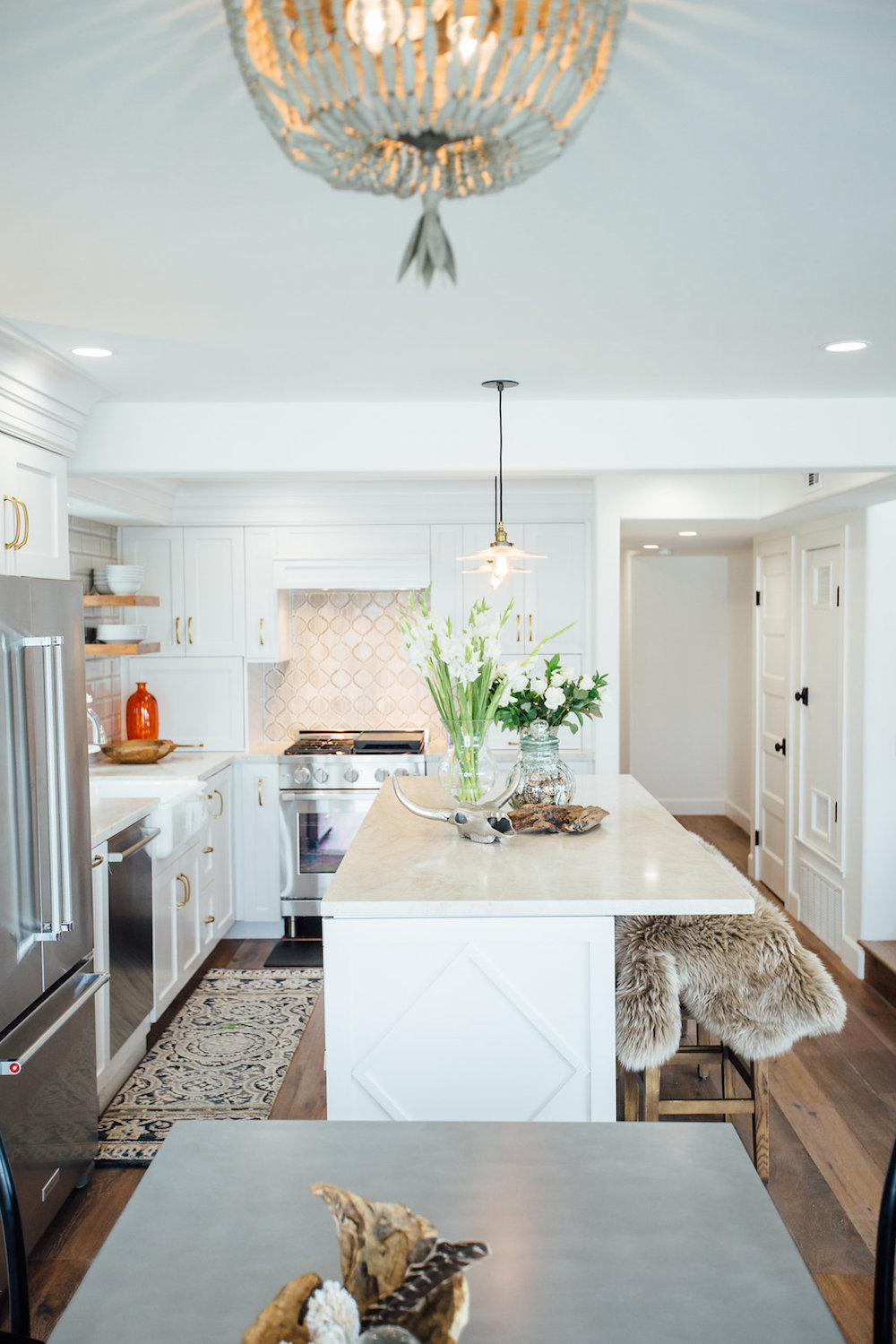 They entertain family and friends here, but most importantly they value the preciousness of life here! It's a place to take a deep breath and not take things so seriously. There is reverence here for the beauty of the ocean and the value of life.
Before: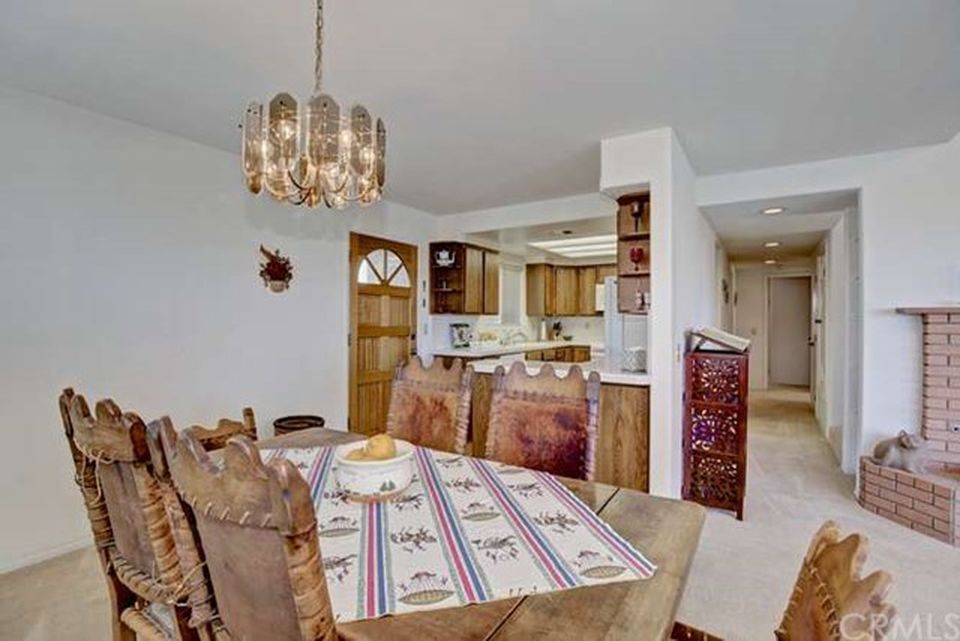 When it came to the remodel, the place was taken down to the dirt and out to the studs. Literally everything was touched to turn this into a grown up surf shack. It's the kind of place where sandy feet don't matter and it's always sunny and 75! Nothing is too precious and they appreciate the effortless way this house lives, which is exactly the kind of design I absolutely love. Also, let's not brush past the amazing ocean view from nearly every window and the perfection of many collected items used in the decor.  Something so special in the design of the home is the use of some materials in unexpected ways.  This was a peach palace before. Now it's surfside chic! Amazing work Mindy!!