08/02/2019
In the mood for breakfast, but want to skip the wait eat in your pajamas? Keep reading for the most delicious breakfast recipes that are worth the trip to the grocery store!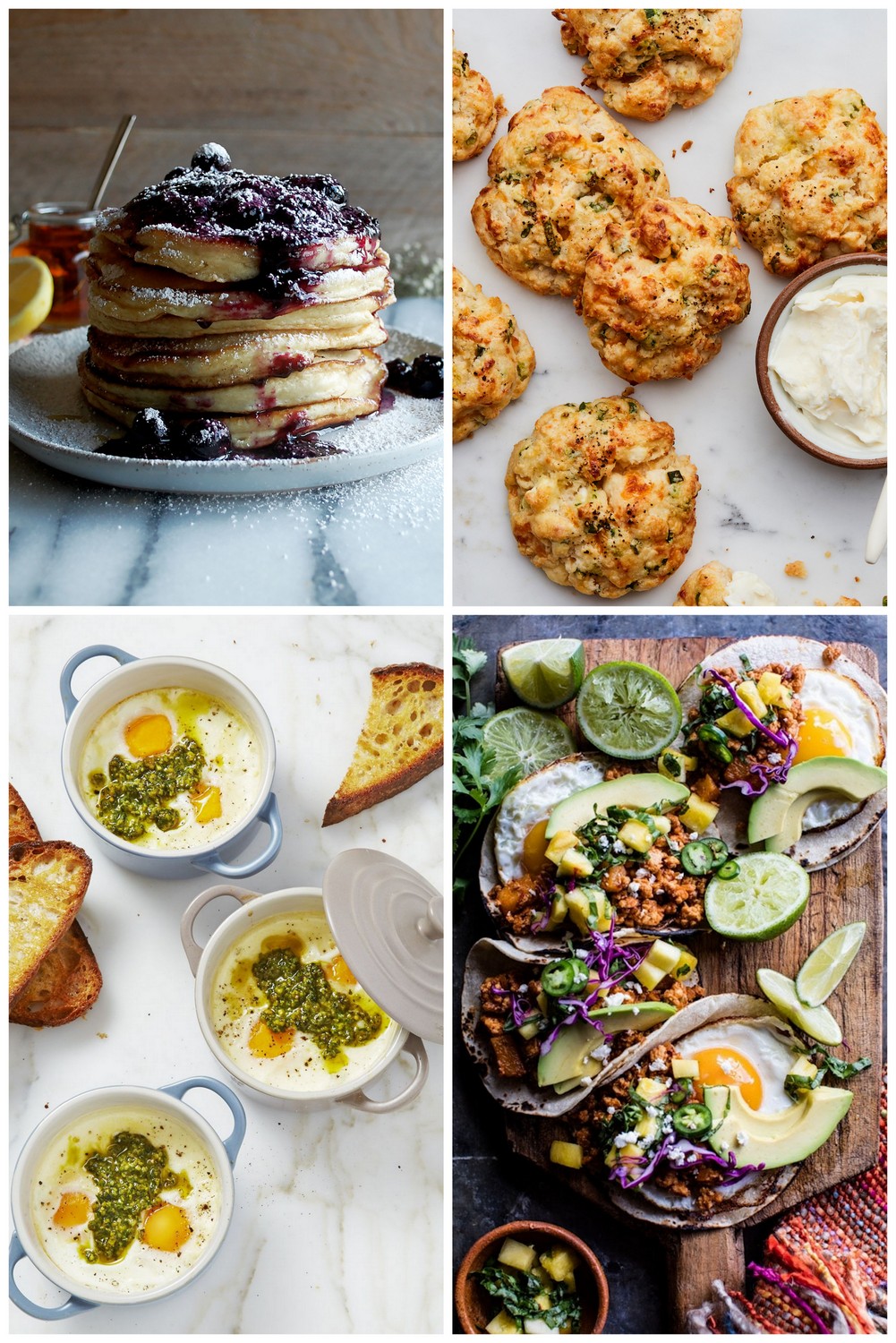 When it comes to dining out on vacation, I navigate a new city through careful and tedious investigation of the four-star spots with their designer-decorated digs, the restaurants whose chefs have managed to make an appearance on a Netflix food show, and the hole-in-the-wall finds made more ubiquitous thanks to everyone's favorite pictorial social platform. My favorite meal while traveling, though? For sure breakfast! I sometimes struggle that the number of "must-try" breakfast spots exceeds the number of mornings in which I will be in a place. Name a city that I have been to recently and I can immediately tell you what my favorite breakfast was there. Santa Fe? Modern General. San Diego? The Cottage. All of that to say, when we are home, few things are more enjoyable to me than sipping my morning latte with a spatula in hand and enjoying a family breakfast while still in my pjs. Anyone else? Keep reading for these insanely delicious breakfast recipes that will have you cancelling all future 9am reservations. (Okay, maybe not all.)
Lemon Ricotta Pancakes with Blueberry Syrup via The Original Dish
Mint-Pesto Baked Eggs via Good Housekeeping
Peach Donuts via Not Without Salt
Savory Oats with Mushroom and Egg via Goop
Coffee Cinnamon Rolls with Maple Cream Cheese Icing via The Modern Proper
Breakfast Tacos Al Pastor via Half Baked Harvest
Everything Bagel Quiche via Bon Appetit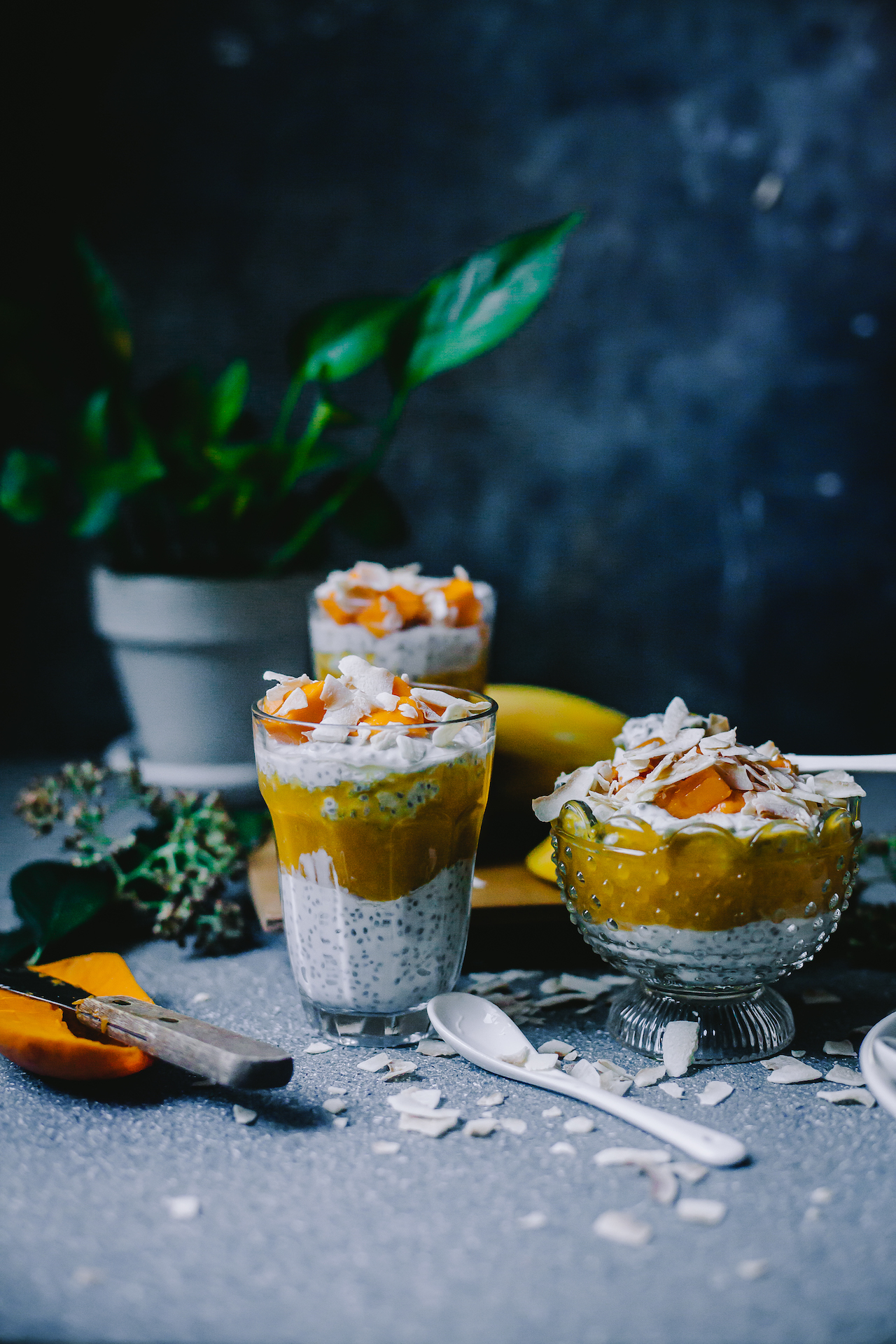 Layered Chia Coconut Mango Pudding via Playful Cooking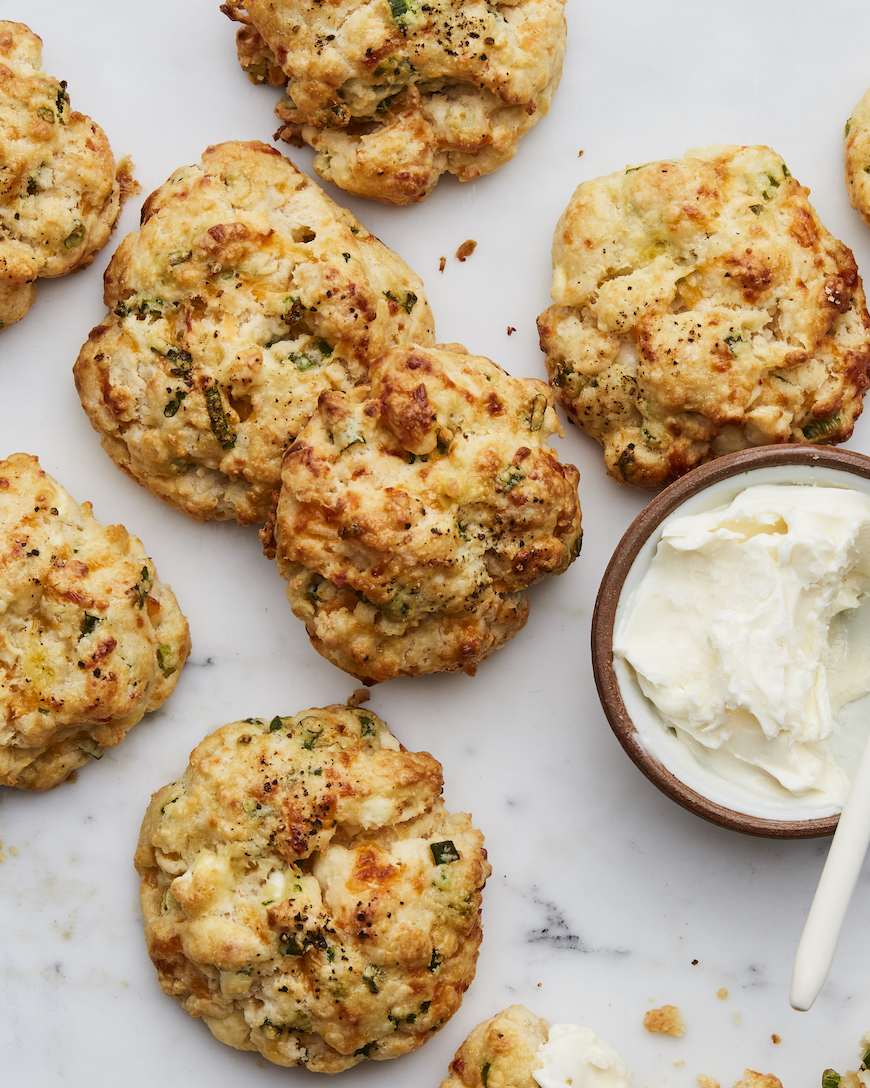 Cheddar and Scallion Scones via What's Gaby Cooking
Yum! Breakfast Pot Pies served a la cast iron via Spoon Fork Bacon
Enjoy these breakfast recipes? We have more here!