This classic bourbon tea cocktail recipe is a wonderful mix of bitter and sweet flavors. Don't have strawberries on hand? Make this iced tea cocktail recipe with any kind of sweet fruit– blueberries, raspberries, blackberries, peaches and more.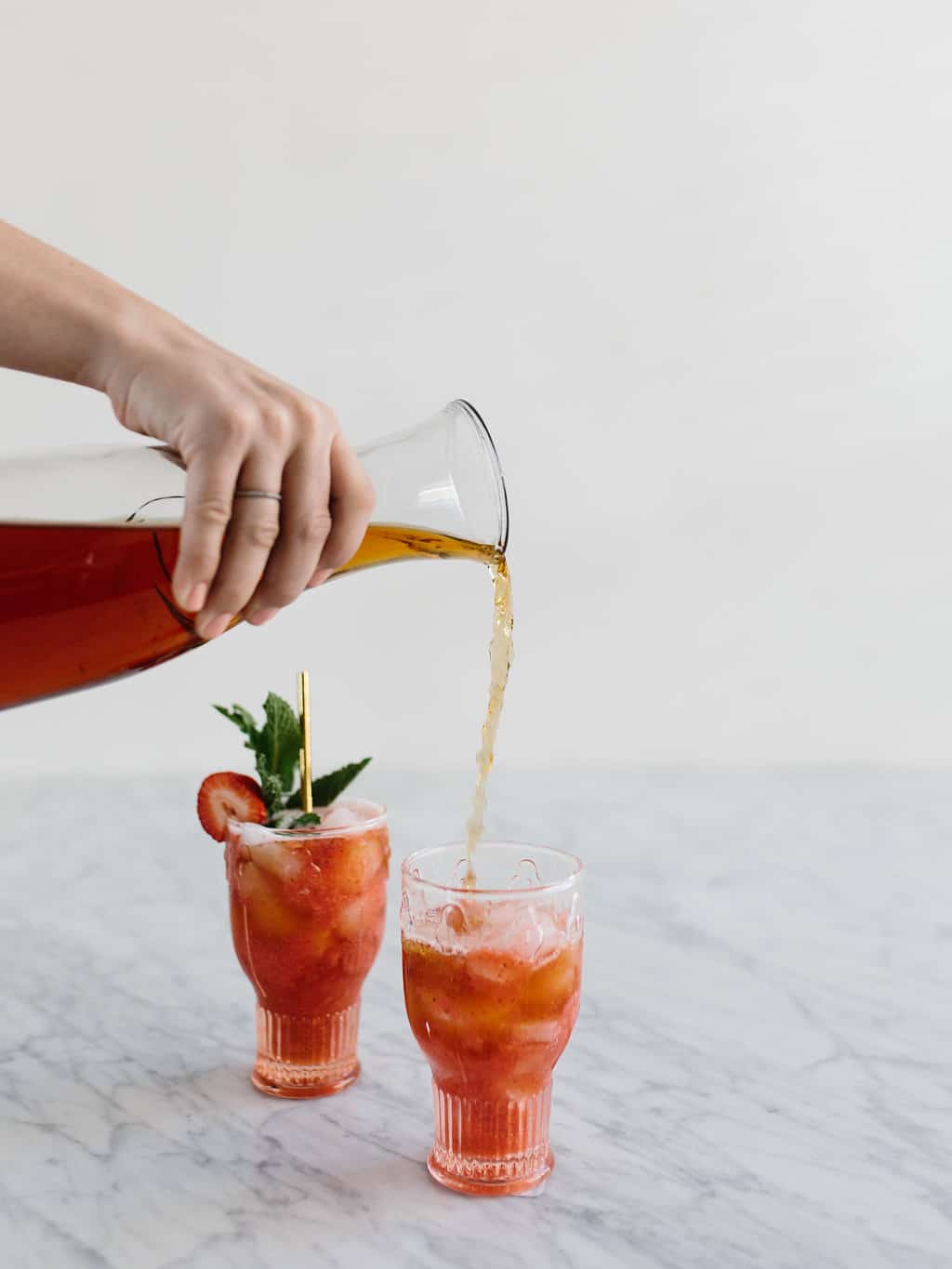 With summer upon us, it's a perfect time to air out the kitchen routine and refresh that meal plan. If you're looking for the perfect summer Friday cocktail, this Bourbon Strawberry Mint Tea Cocktail is one of my favorites! It's not an overly sweet cocktail which I appreciate from time to time. Even if you've never considered yourself a cocktail person, now seems like as good a time as ever to give it a go. Keep reading for the full cocktail tutorial...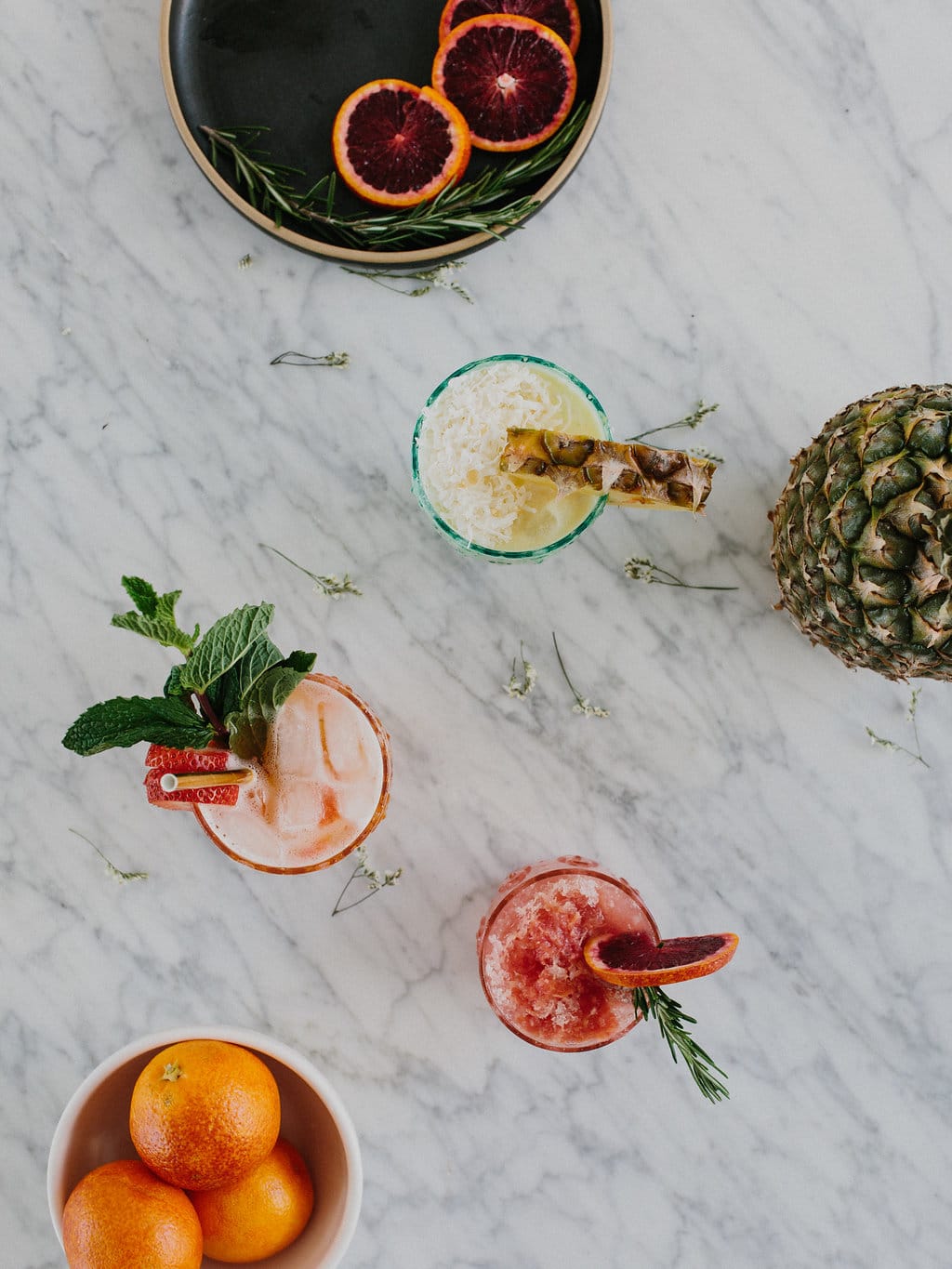 Does Alcohol mix well with Iced Tea?
You might be questioning the combination of hard liquor and iced tea. Allow us to explain. The short answer is yes! Iced Tea is actually a great cocktail ingredient. You can use green tea, black tea, even herbal teas are a really nice mixer for cocktails. In some instances they're a substitute for simple syrup which means it can make for a low-sugar cocktail.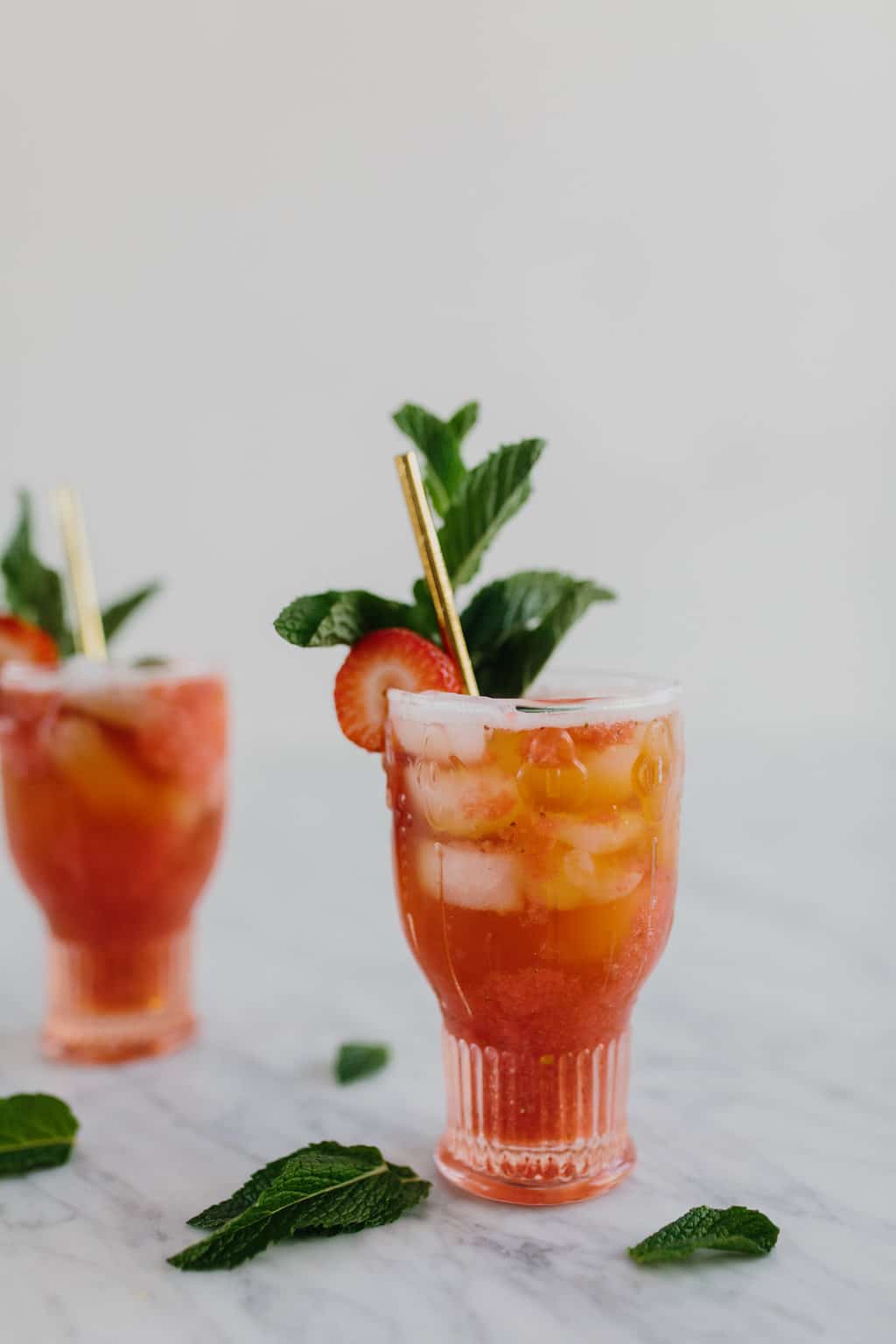 What is the difference between Bourbon and Whiskey?
For a whiskey to call itself bourbon, it must be made of at least 51 percent corn. It must be distilled at 160 proof or less, the distillate must be stored in charred new oak barrels at 125 proof or less, and it must not contain any additives. Scotch is another type of whiskey and can easily be substituted in this recipe.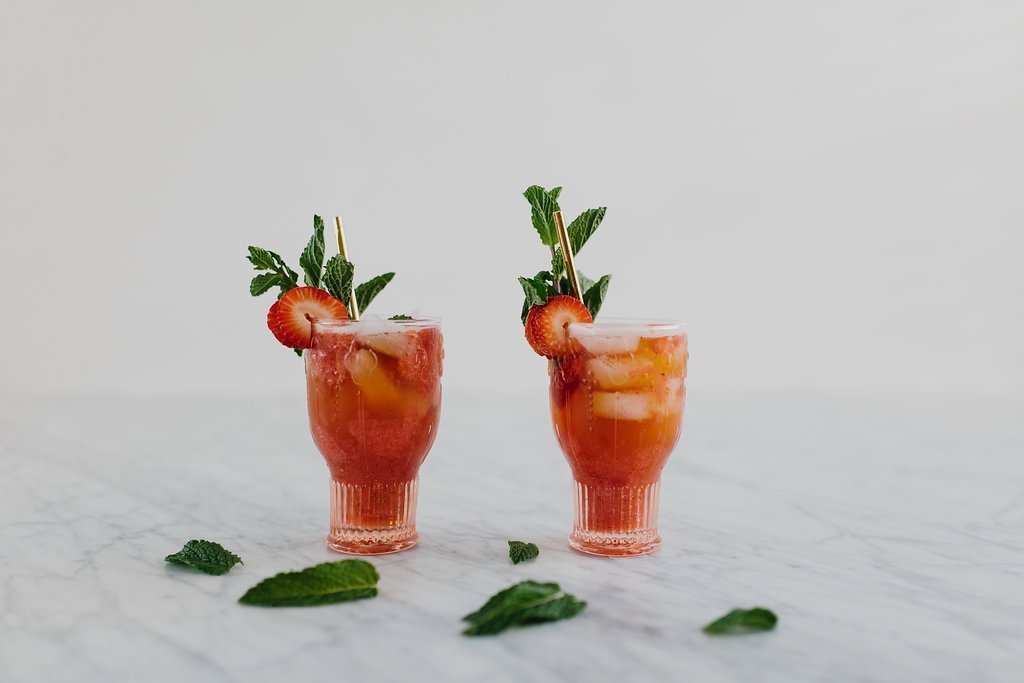 Ready to get mixing? See below for the full recipe: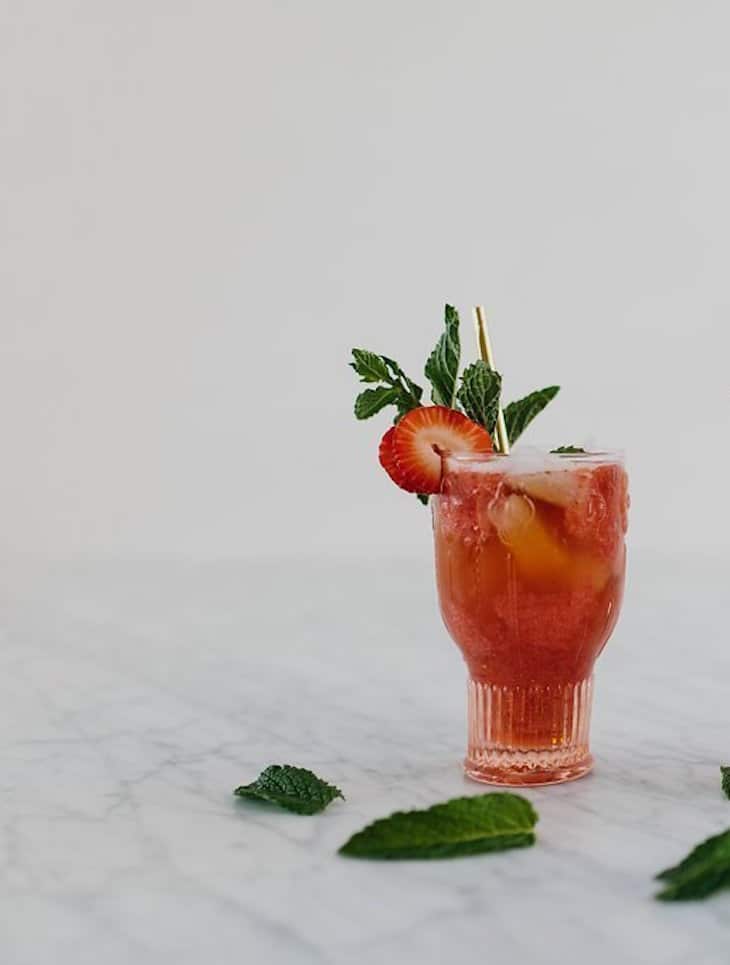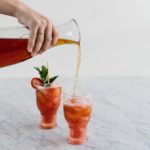 Bourbon Strawberry Mint Tea Cocktail
This Iced Tea and Bourbon Cocktail is the Most Refreshing Cocktail of Summer!
Ingredients
8

Strawberries

roughly chopped (Plus more if desired for garnish)

4

Mint Leaves

½

cup

Lemon Juice

fresh squeezed

½

cup

Simple Syrup

(1:1 ratio of water and sugar)

1 ½

cup

Bourbon

½

cup

Black Iced Tea
Instructions
In a large cocktail shaker, muddle the strawberries and mint with the lemon juice.

Next, add the simple syrup and bourbon. Fill the shaker with ice and close with the lid. Shake vigorously for 30 seconds.

Strain the cocktail shaker evenly into four ice-filled glasses, only about 80% full.

Top with iced tea and garnish with mint and strawberries if desired.
CHECK OUT THESE OTHER GREAT COCKTAILS
Photography for Bourbon Cocktail Recipe by Katie Jameson