I'm aware that this sounds a little nonsensical, but one of the things I have been most anticipating about this week away (and something that I've learned always seems to come from time spent traveling for me) is the head space to really think about my business and the future. The time in the air, the time in hotel sheets waking up leisurely, time spent throughout the day without the duty of laundry or errands or parenting to distract.  It always adds up to a renewed energy and a clearer vision for me.  Don't get me wrong, I'm also very much looking forward to some much needed time with Aaron, just the two of us, but rarely do I feel as clear or as creative or as inspired to try new things as when I am in a new place with no expectations.  Since Friday marks the end of the first quarter of the year, it also seems like a perfect time to evaluate what's going well, where we can improve, and if there's anything we need to pivot on in order to achieve our goals for the year.  I've been thinking a lot about work flow and management styles lately. What it means to use people's talents in the right places and the possibility of bringing on a fourth person in a new area.  Mostly, though, I've been thinking about how we can really make this site the best it can possibly be, especially going into my maternity leave in late August.  What does the most interesting, most valuable content look like these days? Content that serves other people and makes every day life more enjoyable and effortlessly styled.  So here's an exercise we can do together to get down to business as we leap into the second quarter, optimism high...
1.What has gone really well for you, in your business or otherwise, these last three months?
2. Why do you think that is? What led to these achievements?
3. What hasn't gone as well for you in these last three months?
4. Why do you think that is?
5. What would you like the answer to question one to be in three months?
6. What can you do to actively make that happen?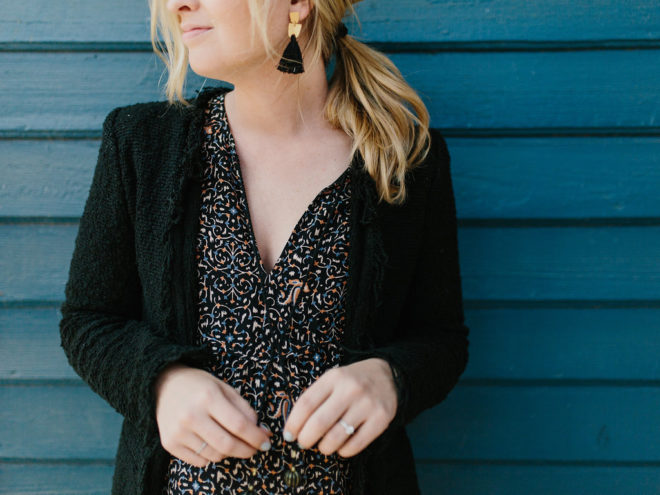 As for your working gal wardrobe, a good jacket and modern earring combined with your favorite spring dress is usually a killer combination. Now go get 'em, tiger.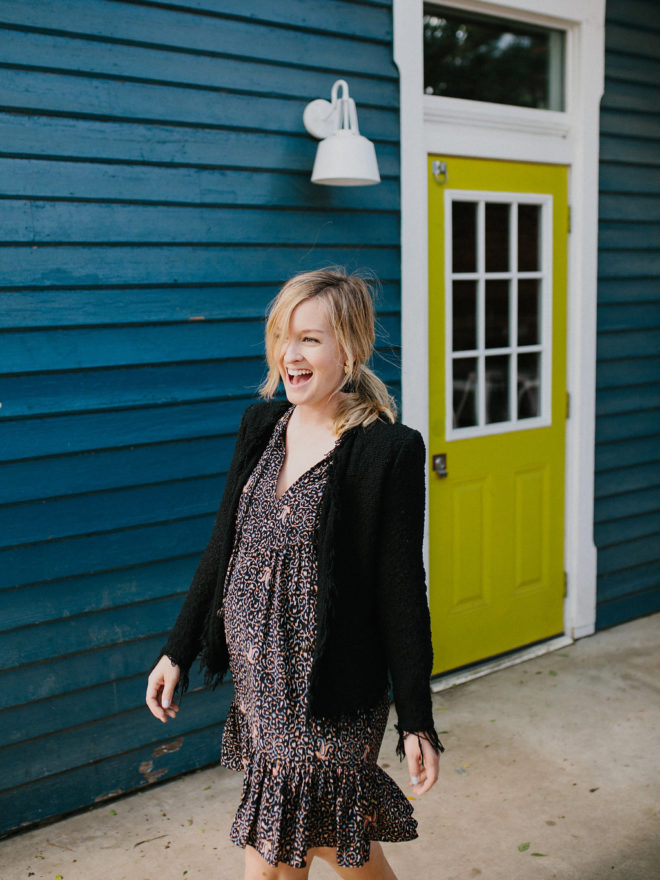 Photography by Katie Jameson

Dress, Madewell || Jacket, IRO || Shoes, Kate Spade (Also, here) || Earrings, Madewell