05/22/2019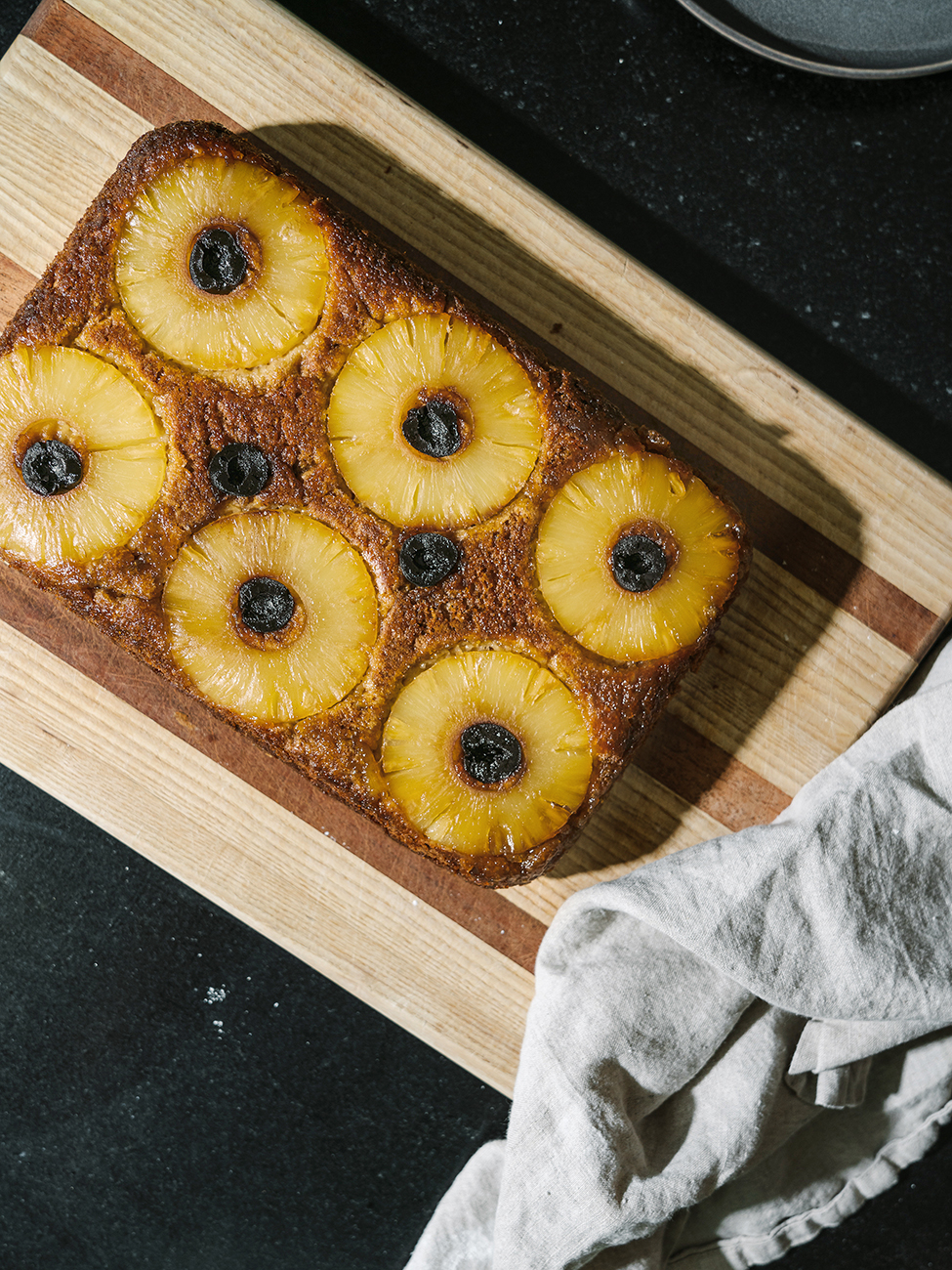 Is it just me or did spring fly by? Does that happen for you, too? Maybe it's just Texas. Memorial Day is the marker for summer here, when it's 90 degrees and the afternoons are too hot to do much of anything. I don't mind the warm summer days, though. I love that it's barbecue season, swimming pool time, and that there are lots of travel plans on the calendar. On those super hot days, I always wish I was poolside, sipping a daiquiri with nothing on my mind. Those vacation vibes with a dash of tropical flair is where this boozy cake recipe is meant to take you. Plus, it's perfect for a Memorial Day barbecue or picnic!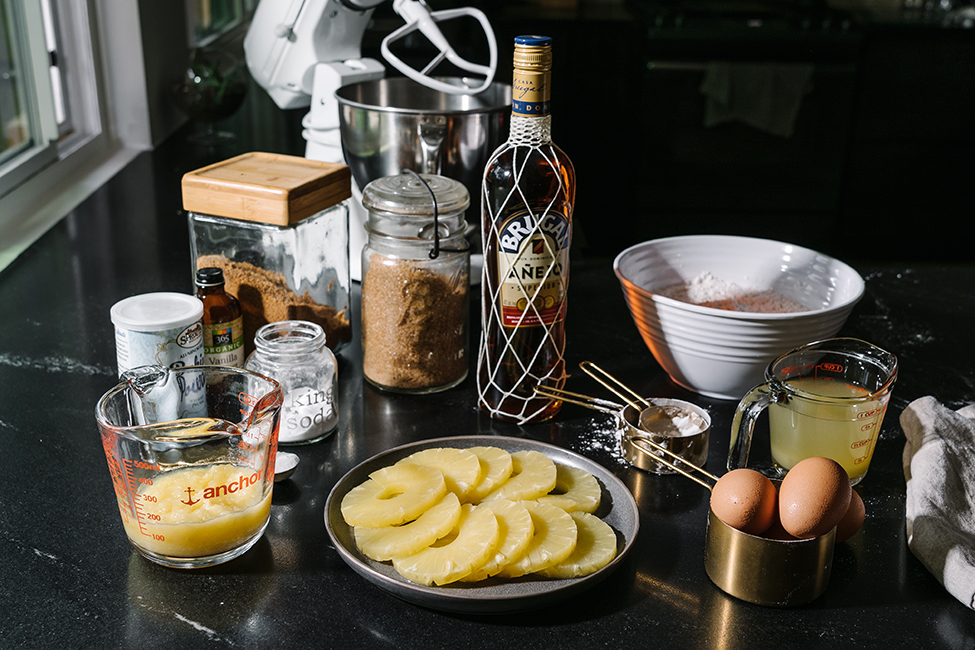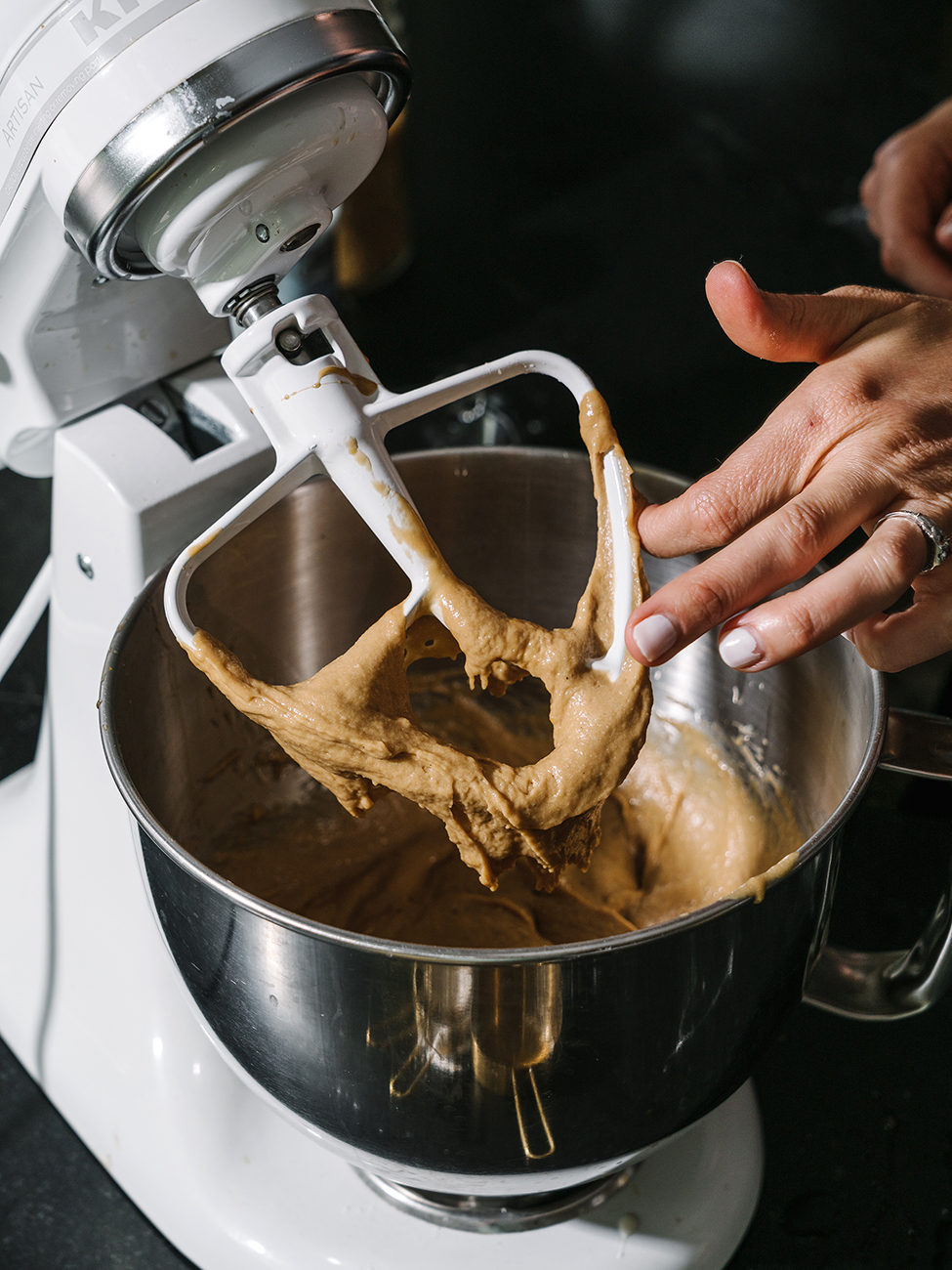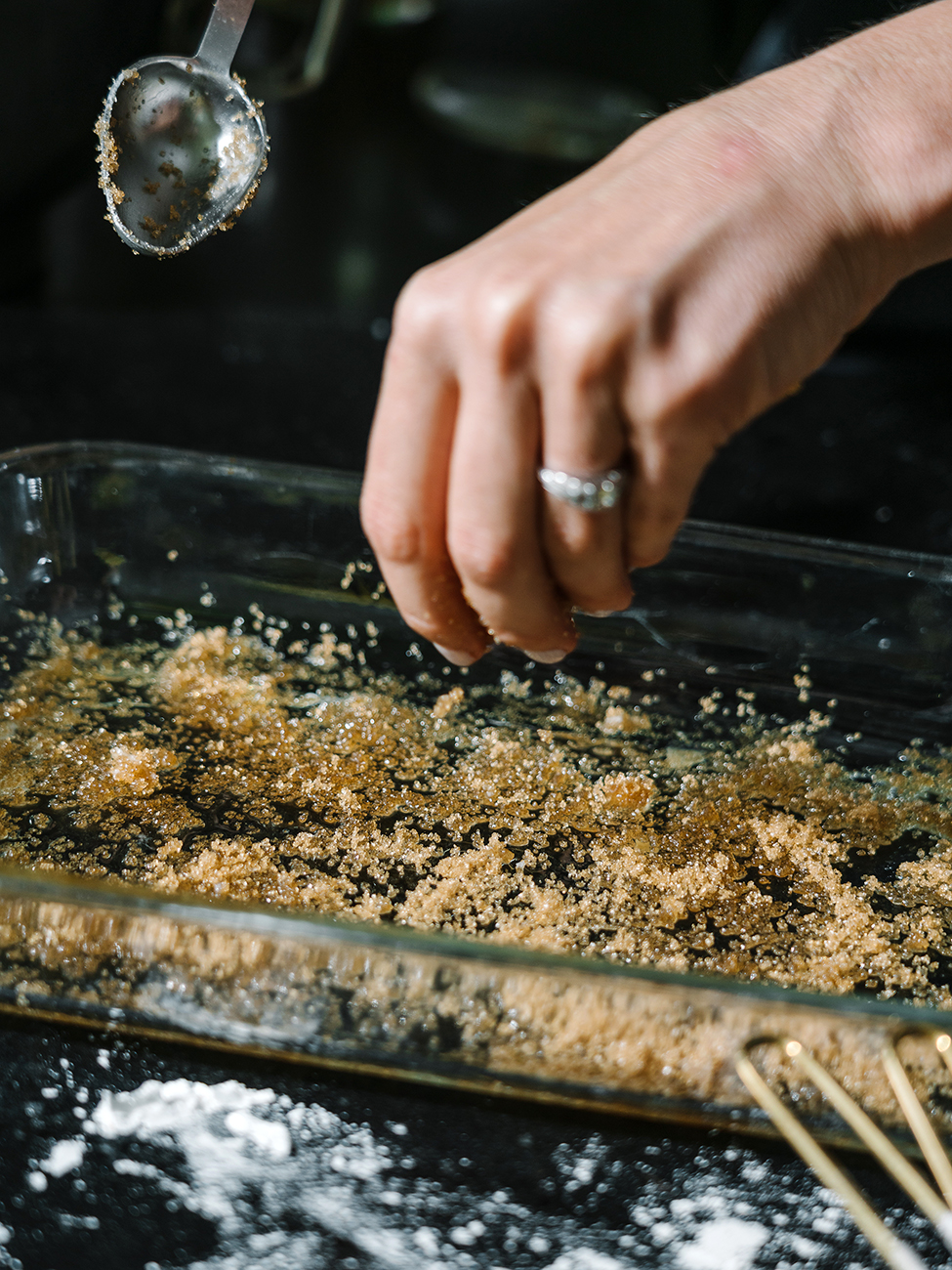 Pineapple Upside Down Cake always reminds me of my grandmother's pineapple upside down cake, which was so good and always felt like it christened summer. I decided to adapt it with just a slight twist, yes it's gluten free but also it has rum in it. I'm not so sure she would approve of that part, sorry grandma!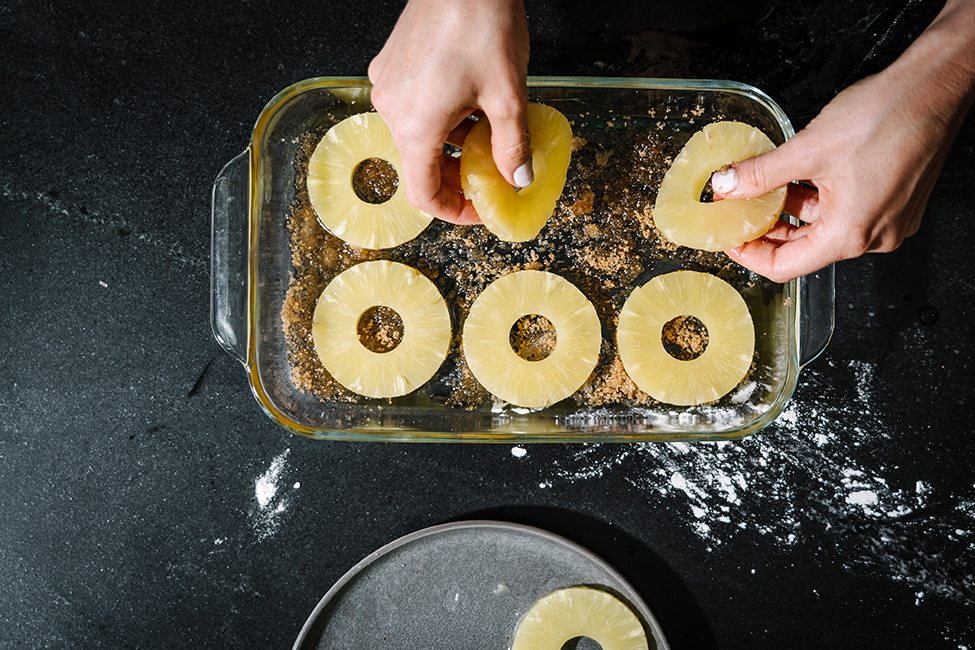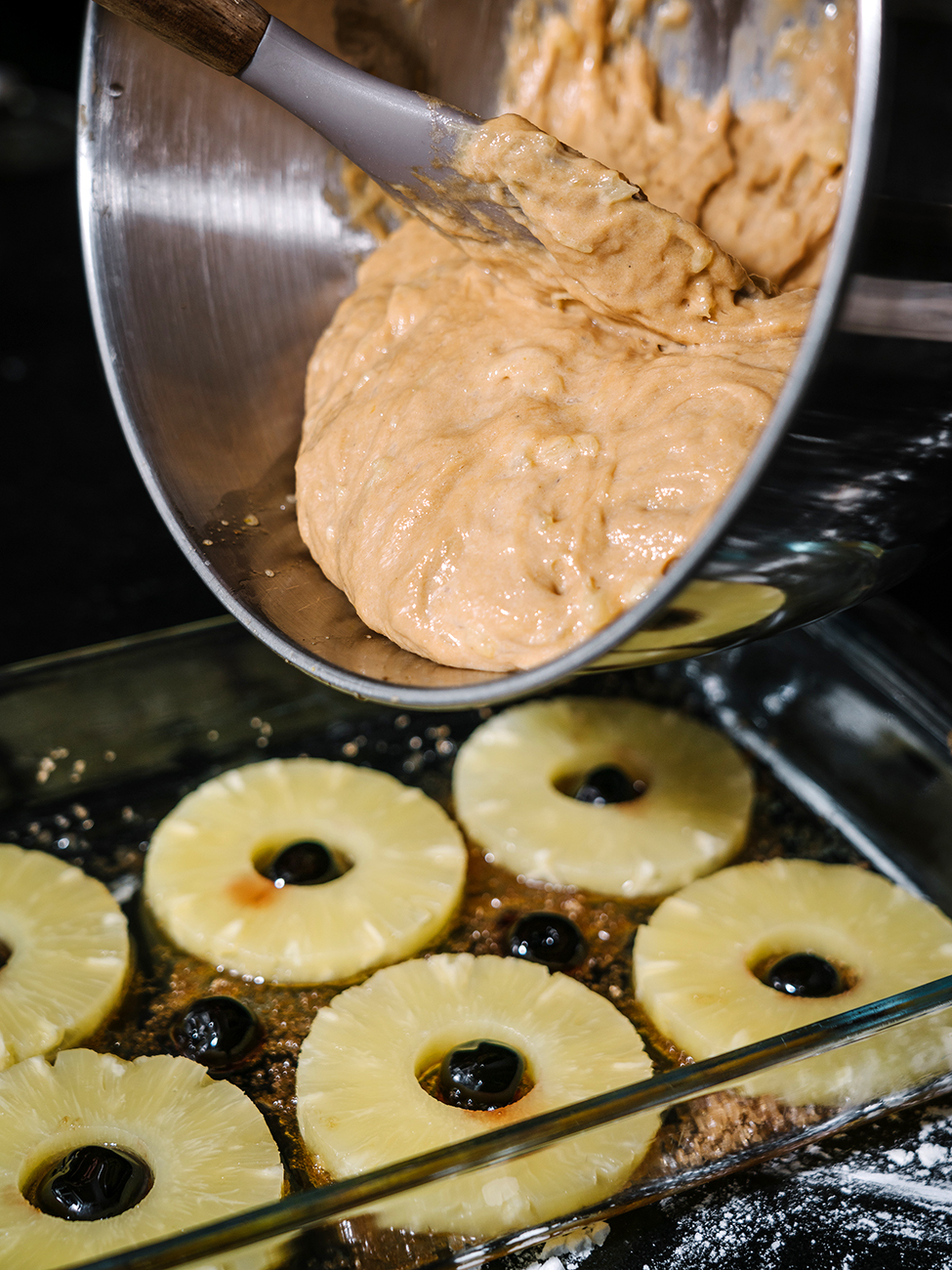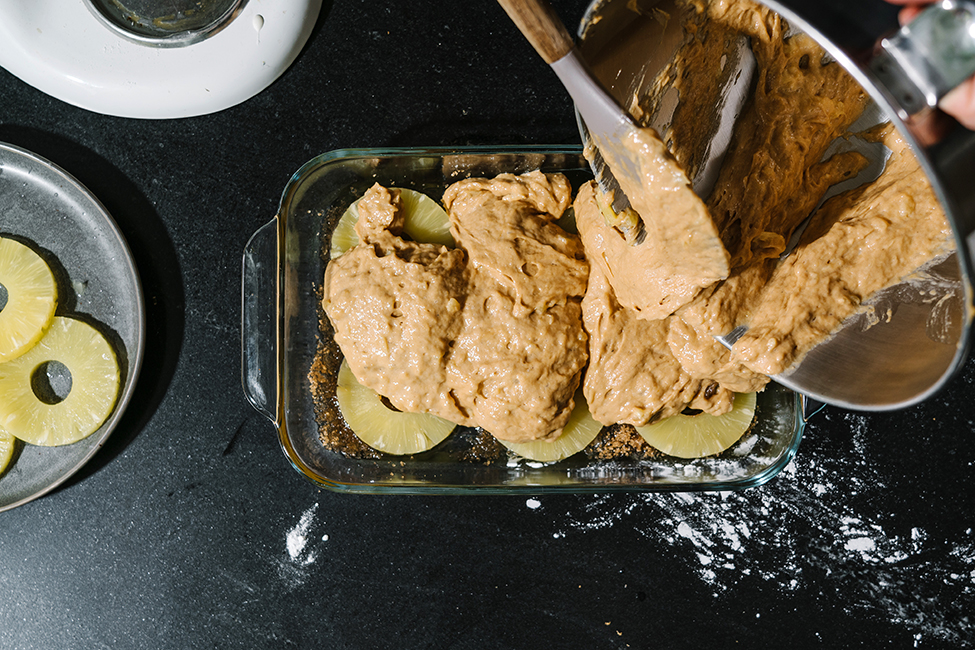 There's quite a few different ideas of how to make the perfect upside down cake, but I would say general there's a few key staples. Pineapple rings don the top making for a gorgeous centerpiece and there's always a moist yellow cake involved. In this case, we for sure carry on those traditions but add a boozy element with a spicy dark rum and a richness with real maraschino cherries. I'm not talking about those bright red things you got in your shirley temples when were 8, I'm talking about the original maraschino used to make perfect Manhattans.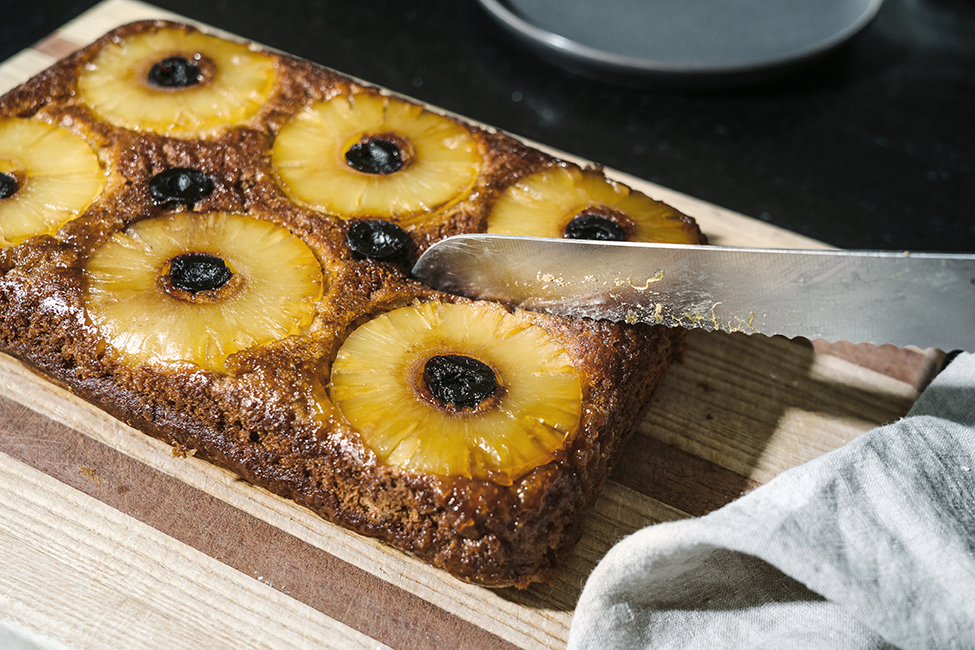 Real maraschino cherries are liqueur-preserved but when prohibition happened we started making these preservative filled imitation versions of maraschino cherries. Real ones have a red color that is so deep, it's almost black and their syrup is thick like molasses. The taste is nutty like Amaretto and fruit-forward, without the sharp taste that imitation maraschinos have. They are limited in availability and often have a price that matches. But in my opinion they are worth every penny, in both a cocktail and in this cake.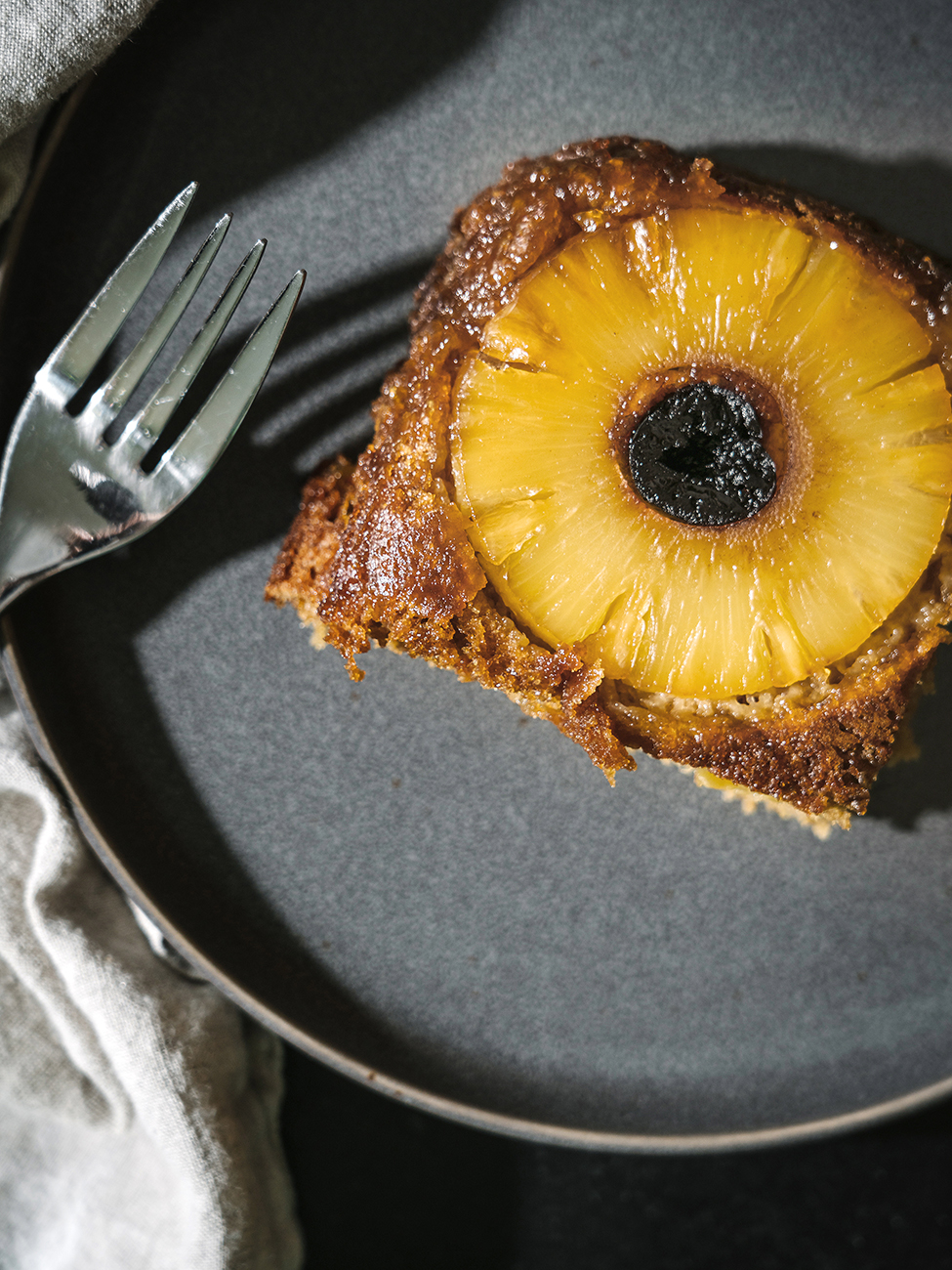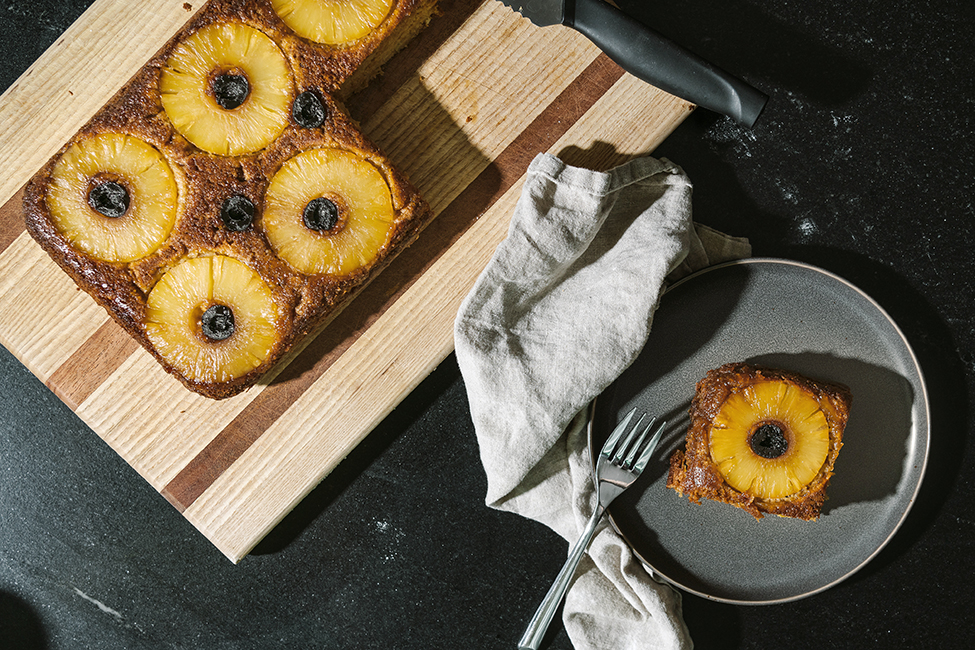 So when you show up to your summer pool party or a memorial day picnic with this in hand, you may want a few little umbrellas to stick in the top, ok I'm kidding. But this cake sure does bring the daiquiri vibes wherever it goes. Instead of umbrellas maybe try some vanilla bean ice cream to top off this perfect summer dessert.
Print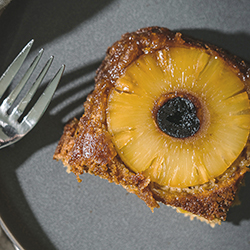 Boozy Pineapple Upside Down Cake – Gluten Free
---
Description
Vacation vibes with a dash of tropical is sort of where this boozy cake recipe is meant to take you. 
---
Scale
Ingredients
4

eggs

1

c coconut sugar

⅔

c crushed pineapple

⅓

c pineapple juice

1 tsp

vanilla

½ tsp

apple cider vinegar

⅓

c dark rum

1 ¾

c gluten free all purpose flour blend

½

c arrowroot flour or potato starch

1 tsp

baking soda

1 ½ tsp

baking powder

Pinch of salt
---
Instructions
Preheat oven to 350 and pour melted coconut oil into a glass 9" baking dish.




Sprinkle brown sugar into the pan evenly over the coconut oil.

Add pineapple slices and cherries in the center of the pineapple slices and between them.

In a heavy duty mixer, combine sugar and eggs until mixed well.

Add remaining ingredients and mix well for at least 2 minutes*.

Pour the batter over the pineapple slices and bake for 55-65 minutes** Cover the cake with aluminum foil if the cake starts to get too brown.

When you pull your cake out run a knife along the outside edges. If your cake has slightly poofed at all on top, you can cut it to make an even surface for when you flip.

Watch for the liquid at the bottom to stop bubbling, then place your serving platter on top of the pan and carefully flip.

Allow to cake to release from the pan, you should begin to see the fruit pull away so can remove it.

Best served slightly warm. Top with a scoop  of vanilla bean ice cream if desired.
---
---
Notes
*Well mixed batter is key in gluten free cakes.
**Because there is a lot of liquid in this cake your best bet is to cook until a toothpick comes out clean, then cook for 5-10 more minutes. This will ensure it is baked fully and you don't end up with a mushy texture.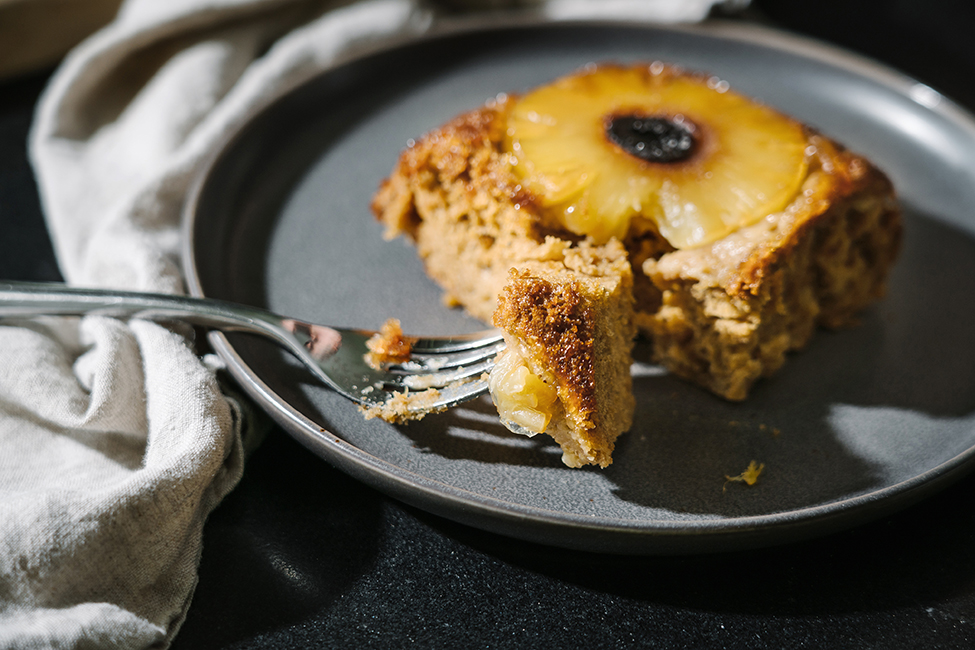 Photography by Katie Jameson