Last Friday, I mentioned that I was hosting a girl's brunch at my place to celebrate some exciting new developments over here at The Effortless Chic.  For the last 18 months, I have been balancing the act of creating fresh, fun content for this site along with all of my styling projects.  I knew I wasn't taking full advantage of the opportunities in either because, let's face it, there are still only 24 hours in a day!  In an effort to keep up with all of the exciting growth, we hired our first assistant editor last week and I couldn't be more excited to introduce you to her!  I first met Blair last summer when I was on the Bethenny show and we have since stayed connected.  She stepped out of television after last summer and has spent the last year working with major LA stylists.  I'm still not sure how, but I manages to woo her into becoming part of our team!  Of course the best way to celebrate anything is with cake, so I promptly whipped up this little number for friday brunch!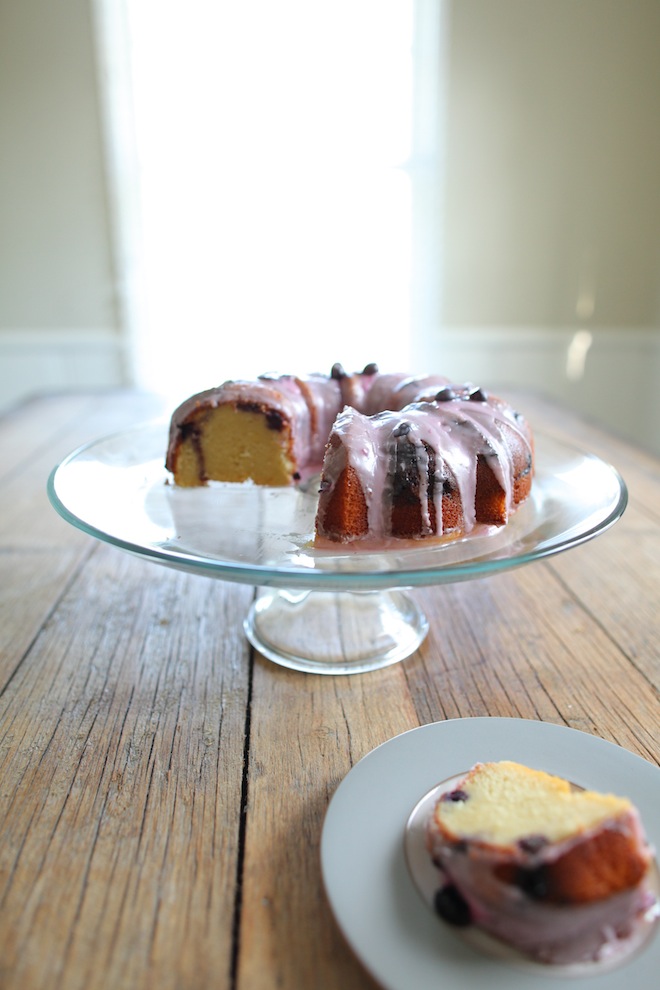 RECIPE
(Adapted from this recipe from BiteDelight)
Ingredients:
½ cup butter
½ cup greek yogurt
2 cups all-purpose flour
1 cup sugar
4 eggs
2 teaspoons baking powder
¼ teaspoon salt
1 teaspoon lemon juice
1 cup blueberries
1 cup milk
Icing:
2 cups confectioners' sugar
¼ cup milk
¼ cup blueberries
1 tbl water
2 tbl lemon juice
Directions:
Heat oven to 325 degrees F.
With the paddle attachment on your mixture, beat together butter, yogurt and 1 cup sugar until light and fluffy. Add eggs, one at a time and beating well after each addition.
In a separate bowl, mix together flour, baking powder and salt.
Add the flour mixture to the oil mixture with the milk and lemon juice, starting and ending with flour mixture. Beat until well blended. Add blueberries and lightly fold into batter
Spread batter evenly into prepared pan.
Bake for 70 minutes or until toothpick tests with no batter attached.
Cool on a wire rack for 20 minutes. Then invert onto wire rack to cool completely.
In a saucepan, heat blueberries and water for 2 minutes, muddling them a bit to release their juices.  Remove from heat and let cool.  In a small bowl, combine confectioners' sugar, lemon juice and milk until smooth.  Once blueberries have cooled, add them to the bowl and whisk rapidly to combine.  Icing should take on a nice pinkish-blue hue.
Drizzle icing over entire cake.
Photos by Jen Pinkston for The Effortless Chic