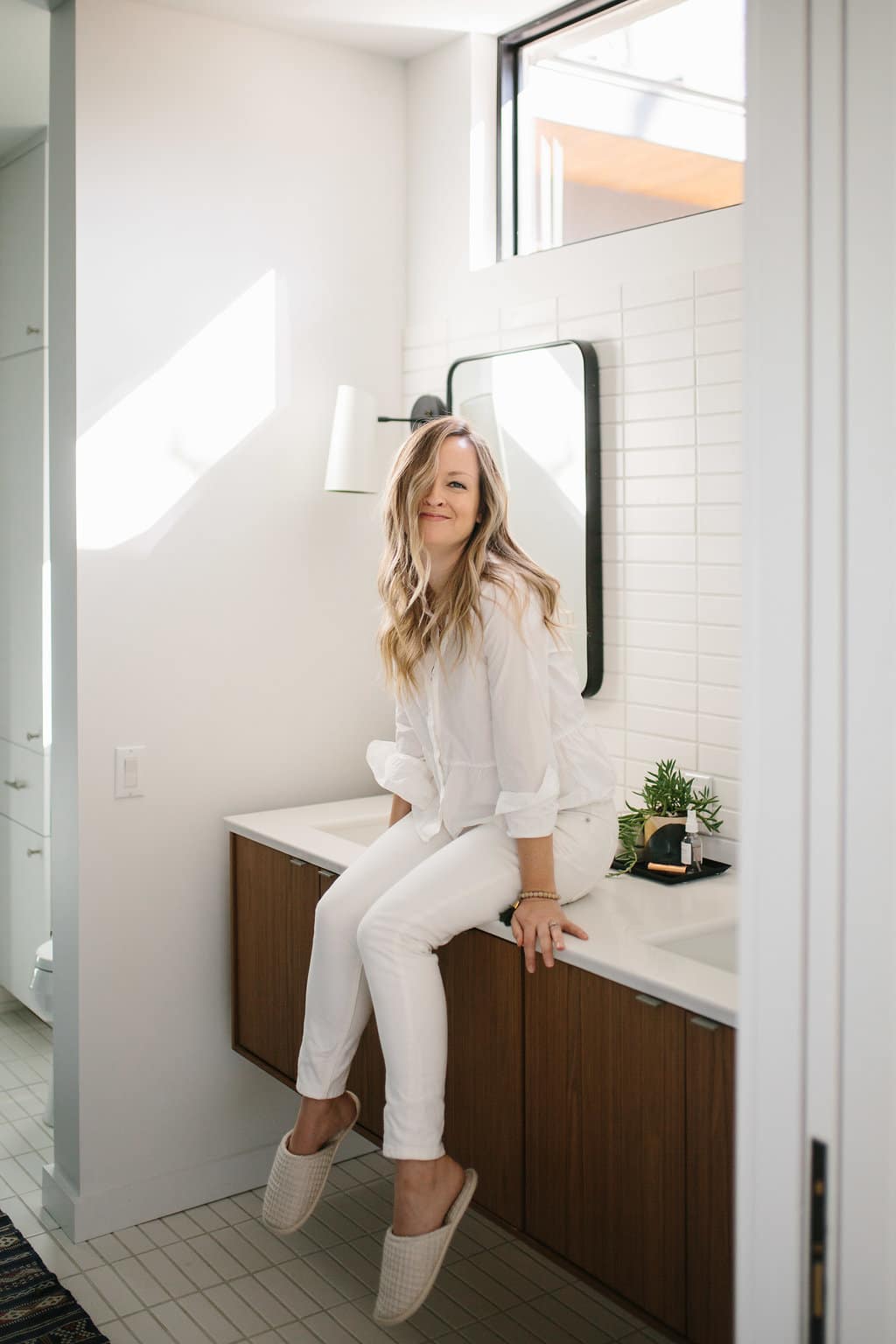 Last week a friend texted me asking if I had a Retinol cream I loved. "I'm sure you already have a blog post about this. Sorry for texting," she added. Considering how much consideration I've given the products in my bathroom drawer, especially the ones with Retinol, it was odd that I actually didn't. A handful of images and texts back and forth later and this post practically wrote itself. After much trial and error and a lot of drying my skin out, these are the 3 retinol products that I couldn't imagine my skincare routine without...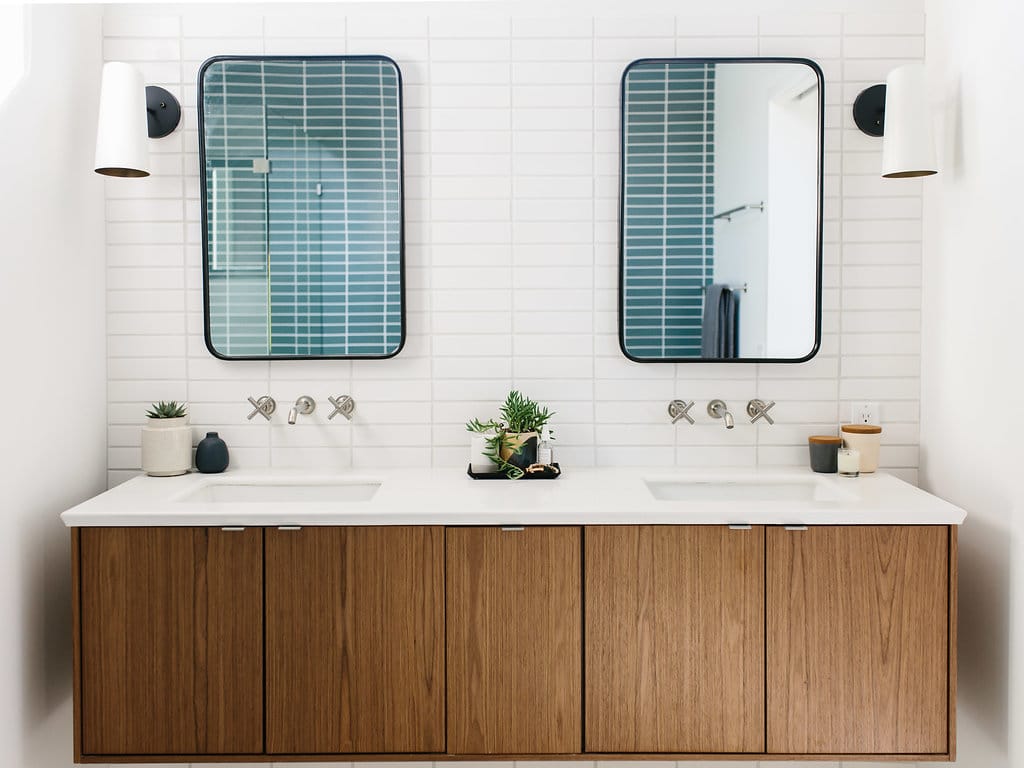 What is Retinol?
Retinol is a vitamin in the vitamin A family, also known as vitamin A₁-alcohol. It can be found in food and used as a dietary supplement. When added to oils, creams and serums that go on your skin, it boosts the amount of collagen your body makes and plumps out skin, cutting down fine lines and wrinkles. It also improves skin tone and color and reduces patches or discoloration. Retinol sinks into your skin and speeds up cell turnover, causing your body to churn out fresher, smoother skin, a process that naturally slows down as you age.
Retinoid vs. Retinol
Retinoids and retinols are cousins. They're similar but also have distinct differences.
Both retinol and retinoids are forms of vitamin A that ultimately convert into retinoic acid. Retinols, which are readily available over the counter, contain a lower concentration of the active retinoic acid ingredient. Prescription retinoids have a much higher concentration of the active ingredient. The major difference between retinol and retinoids is that retinol works more gradually than retinoids. It typically takes longer to see results from retinols compared to retinoids. Gradual isn't necessarily bad. Retinols are less likely to dry out your skin and leave you flaky.
Does Retinol help acne?
When used on the skin, retinoids can unclog pores, allowing other medicated creams and gels to work better. They also reduce acne outbreaks by preventing dead cells from clogging pores. By clearing acne and reducing outbreaks, they may also reduce the formation of acne scars.
Is Retinol safe?
There is a lot of data and extensive studies that have been done on retinol products and deemed them same for us. That said, it is not recommended to use retinol while pregnant or breastfeeding.
Should I use Retinol every day?
Yes! As you get older, your skin cell regeneration slows. Retinol products essentially help you to speed this process back up. You'll want to start by using a retinol product once every three days and then move up to every two days before continuing with daily use. If at any point your skin becomes very dry and flaky, use less frequently until your skin can handle an increase in use. Because retinol products can make your skin more sensitive to sun exposure, it's best to apply them at night. Always apply a sunscreen in the morning. Since retinol is constantly increasing your skin cell regeneration and aiding in the exfoliation of older, dead skin cells your skin will be more sensitive to sun exposure than it would have been before you began using retinol.
How long until you see results from retinol?
You won't see results overnight—it'll take at least three months of consistent nightly use to notice reduction in fine lines, dark spots, and acne.
My 3 Favorite Retinol Products:
Cosmedix Serum 16, $68: If you've never tried retinol or have and experienced irritation, then the CosMedix Serum 16 is the serum for you. Beneficial to all skin types, even sensitive and those that traditionally cannot tolerate retinol treatments. Cosmedix retinol serum combines retinol with Squalane and Sodium PCA for moisture and Vitamin E for free radical protection. Calm acne inflammation, combat wrinkle formation, even skin tone and boost moisture all while you slumber. This size bottle provides about 90 applications so if you're using it every other day you can expect it to last for 6 months. Use it every third day and it will last you 9 months. It is the strongest retinol of the three I use so I always layer a moisturizer on top of this one. (I love this super hydrating overnight moisturizer.)
Rodan + Fields Overnight Restorative Cream, $90: This retinol cream combines peptide technology with Retinoid Science, including Backuchiol (a natural alternative to Retinol) and Glycolic Acid to address fine lines and deep wrinkles. It has a really luxe, creamy texture but absorbs easily into my skin. Other ingredients like Niacinamide (Vitamin B3) give the skin tone a more even appearance and the glycolic acid helps with that youthful glow.
Sunday Riley A+ High-Dose Retinol Serum, $85: This highly concentrated, retinol-infused serum delivers a 6.5% solution to the skin and is a combination of 5% retinoid ester blend, 1% liposomal-encapsulated retinol blend and 0.5% blue-algae. Retinol ester helps reduce the appearance of wrinkles and encourages the signs of clearer skin. CoQ10 helps neutralize harmful free radicals and renews the appearance of aging or UV-exposed skin. Hawaiian White Honey, Bisabolol, Cactus Extract & Ginger are moisturizing agents that help calm, soothe and even out complexion. This product is truly luxurious and smells great. This size bottle provides about 90 applications so if you're using it every other day you can expect it to last for 6 months.
Why is Retinol Expensive?
My personal experience with retinol products has been that you get what you pay for. There was a product I was using pretty regularly until I realized that the oil it used was actually just soybean oil, a product that could have adverse side effects for sensitive or acne-prone skin. Keep in mind that you don't need to use very much per use so even a seemingly small bottle of retinol can go a long way.
Ready to get into a better beauty routine? You might also like these posts:
My 5 Favorite Clean Beauty Lipsticks and Lipglosses
My 5 Favorite Clean Beauty Masks