Welcome to our newest series where we ask some of our favorite foodies to share their 5 best places to eat in one particular city. Heading to Vancouver? Keep reading as our favorite gal about town, Kelly Krause, sounds off on the 5 Best Restaurants in Vancouver...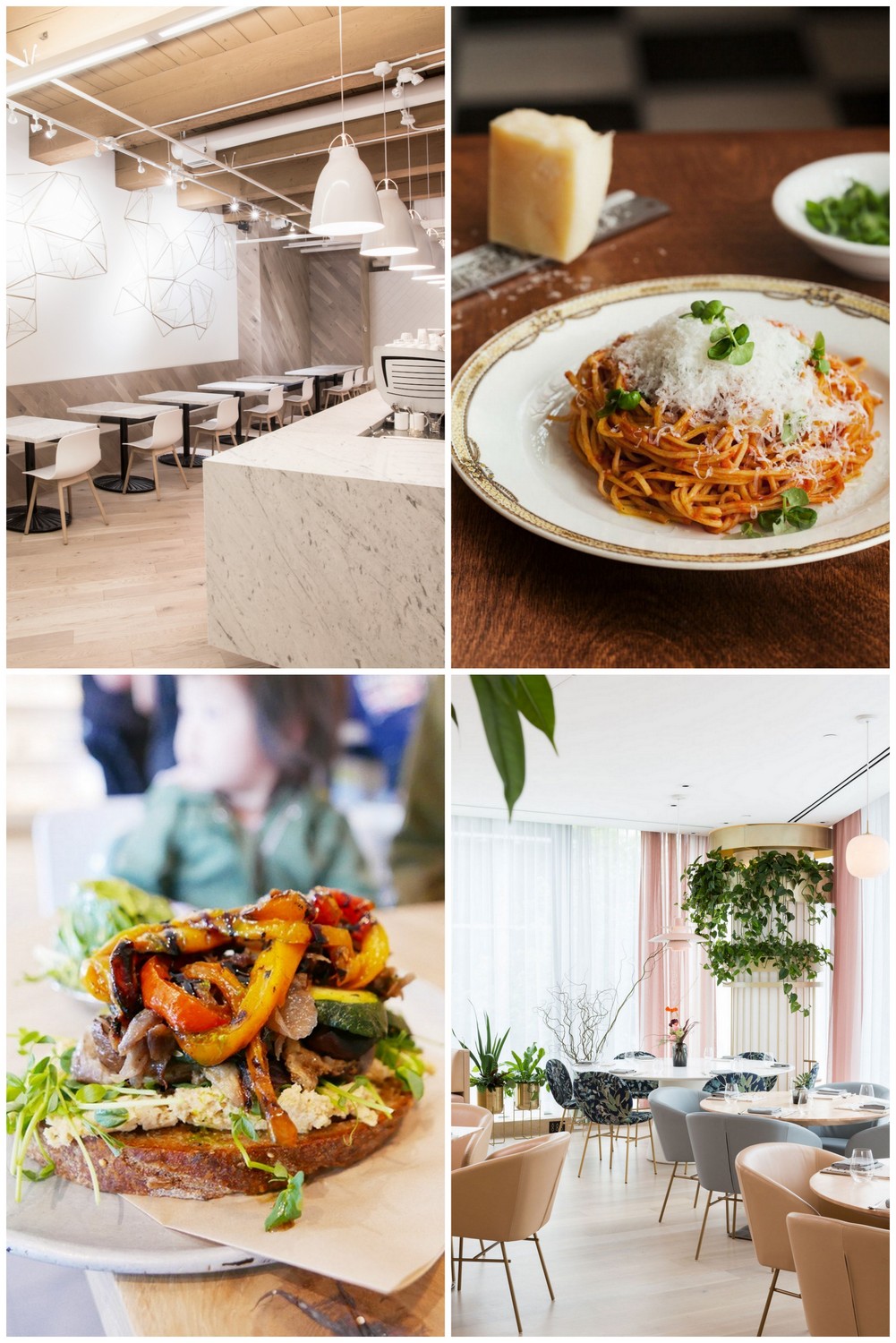 If I want to know the best place for children's piano lessons, I text my friend Anne. If I have a question related to blogging, my friend Eden is my first call. Childhood development? My friend Beth. And if I should for any reason at all find myself looking for the best bite of food, it's not even a question. Kelly Krause is my girl.
(This post was originally published in 2019 and has been updated)
I have countless saved screenshots in my photo album of meals she's shared and restaurants she has recommended because she has the absolute best taste and she's NEVER WRONG. Kelly currently oversees brand and community at Lululemon for the entire Southwest Area (Texas, Arizona, New Mexico, Utah, Nevada, and Hawaii) where she gets to connect with creative, active, curious, and forward-thinking humans who care about building community and changing the way we think about wellness.
The aforementioned job description has had her spending her fair share of time at Lululemon's Vancouver HQ, so she was my first thought when I wanted to know the best restaurants in Vancouver. Have a trip on the books? Keep reading for her favorites!
The Food Scene In Vancouver
Vancouver is a magnet for foodies all over the world, with an abundance of fresh local produce, a thriving culinary scene and exciting food festivals.
With more and more restaurants, microbreweries, food trucks and specialist stores bursting onto the scene in Vancouver, the city is now one of the world's foremost culinary destinations. Offering an overwhelming assortment of food choices for everyone from meat and seafood lovers to strict vegans.
The 5 Best Restaurants in Vancouver:
1). Ask for Luigi
This 34-seat Italian spot in East Vancouver is equal parts charming and cozy as it is delicious. The crispy polenta, Luigi's meatballs, and fresh made daily pastas are a MUST. Get there early to snag a seat as they're walk-in only, or put your name on the list and walk a few blocks down to Vancouver's Urban Winery for a glass of wine on tap while you wait.
(image via Canada's 100 Best)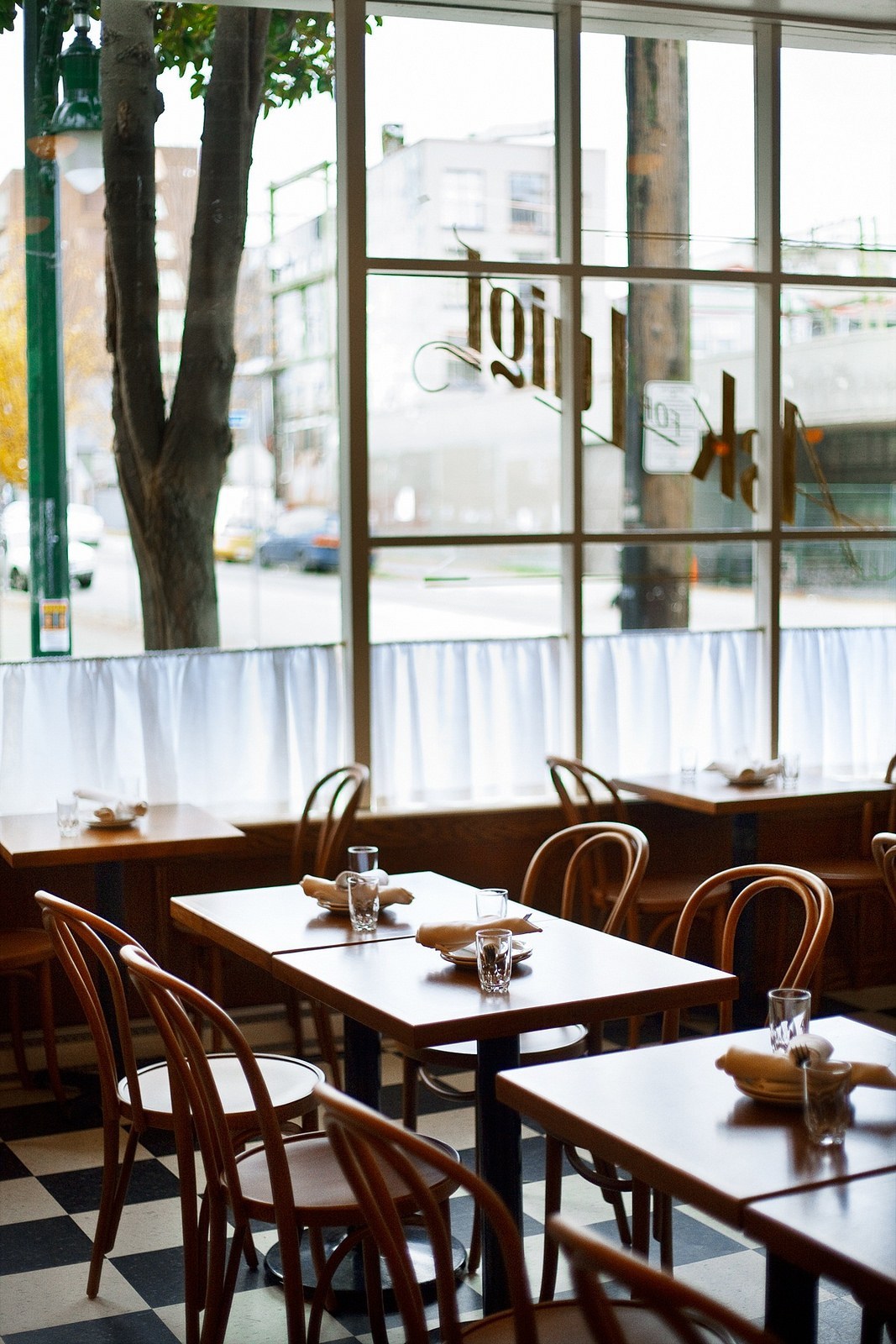 (image via Scout)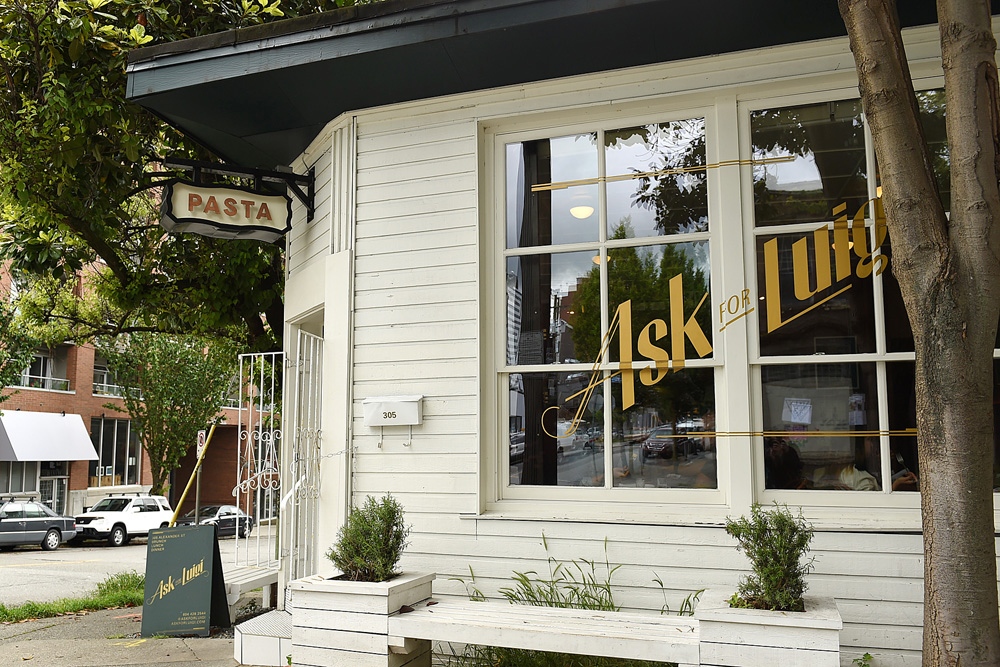 (image via Vancouver Courier)
2). Small Victory
Most people go to Small Victory for their amazing croissant (it's legit) and pastry selection, but it was the avocado toast topped with feta, pistachios, and honey that sold me. They have two locations in the city, but it's the Yaletown spot that I fell in love with. It's fresh and light design paired with the smell of fresh baked bread and roasted Transcend coffee will keep you hanging out for a bit. Pro-tip, order a side of their house-made almond milk with your coffee, it's so smooth and creamy.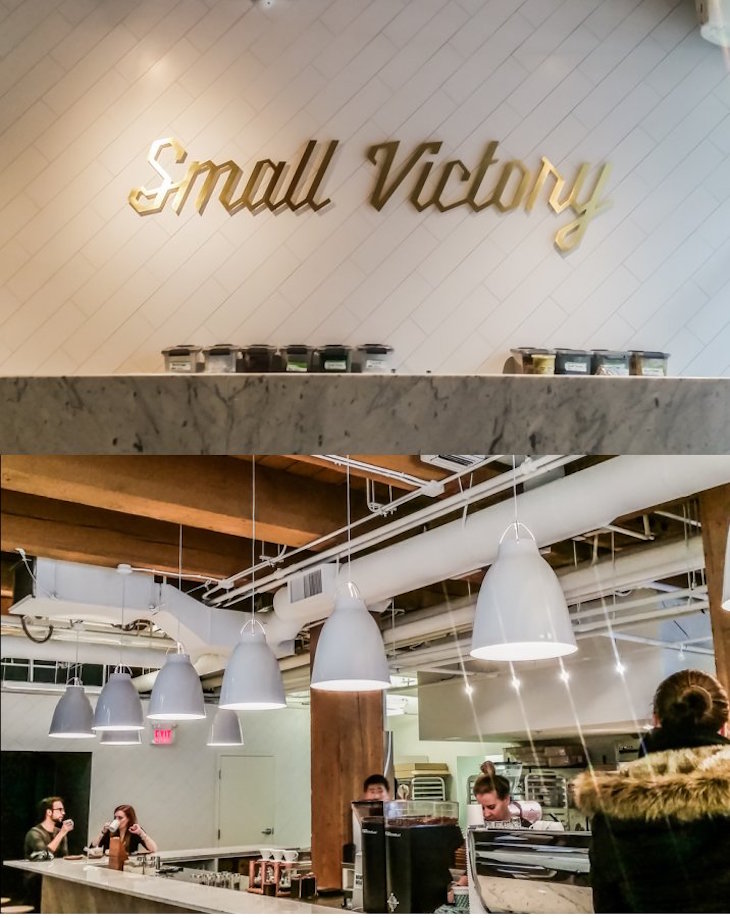 (image via Yelp)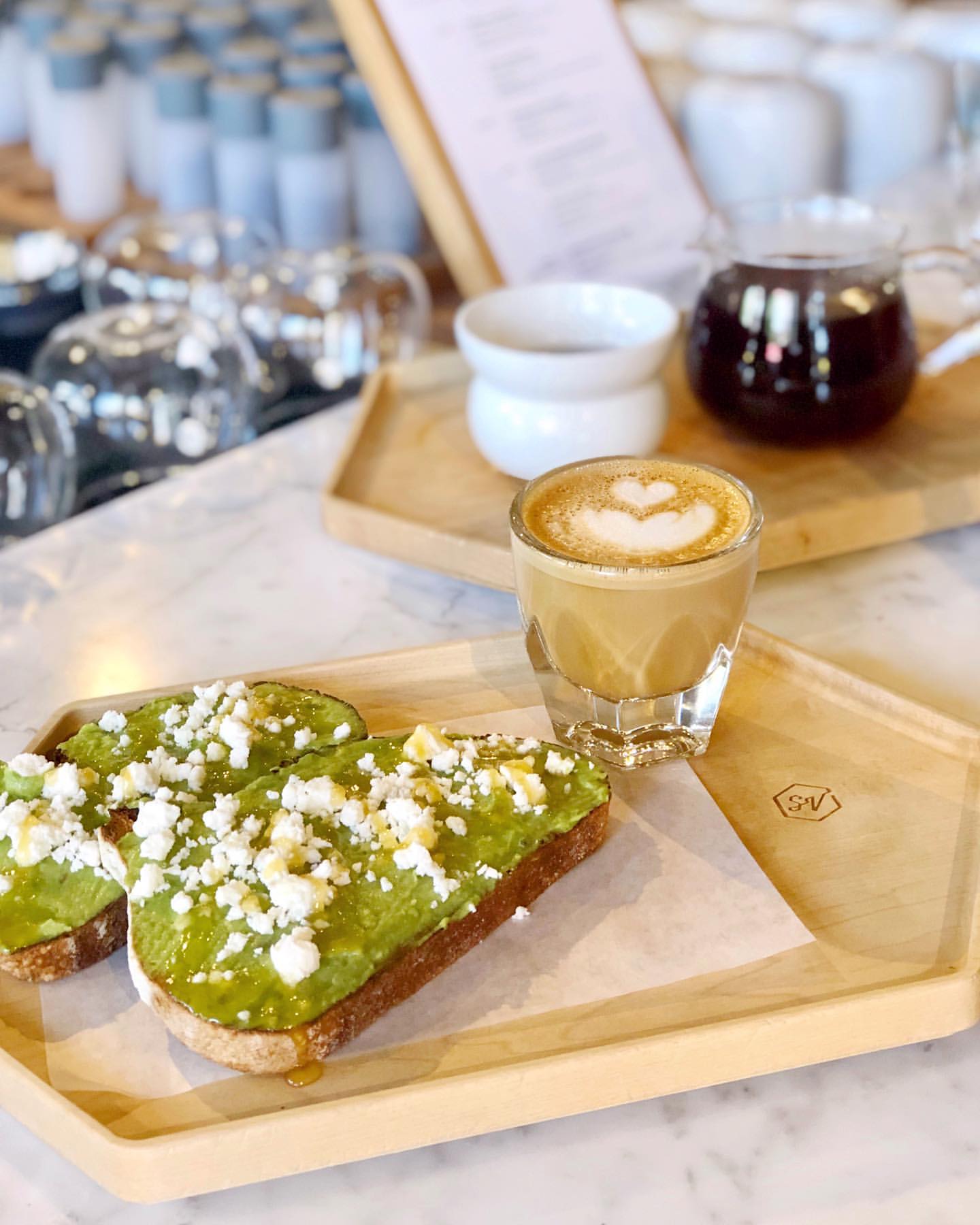 (image via Pic Deer)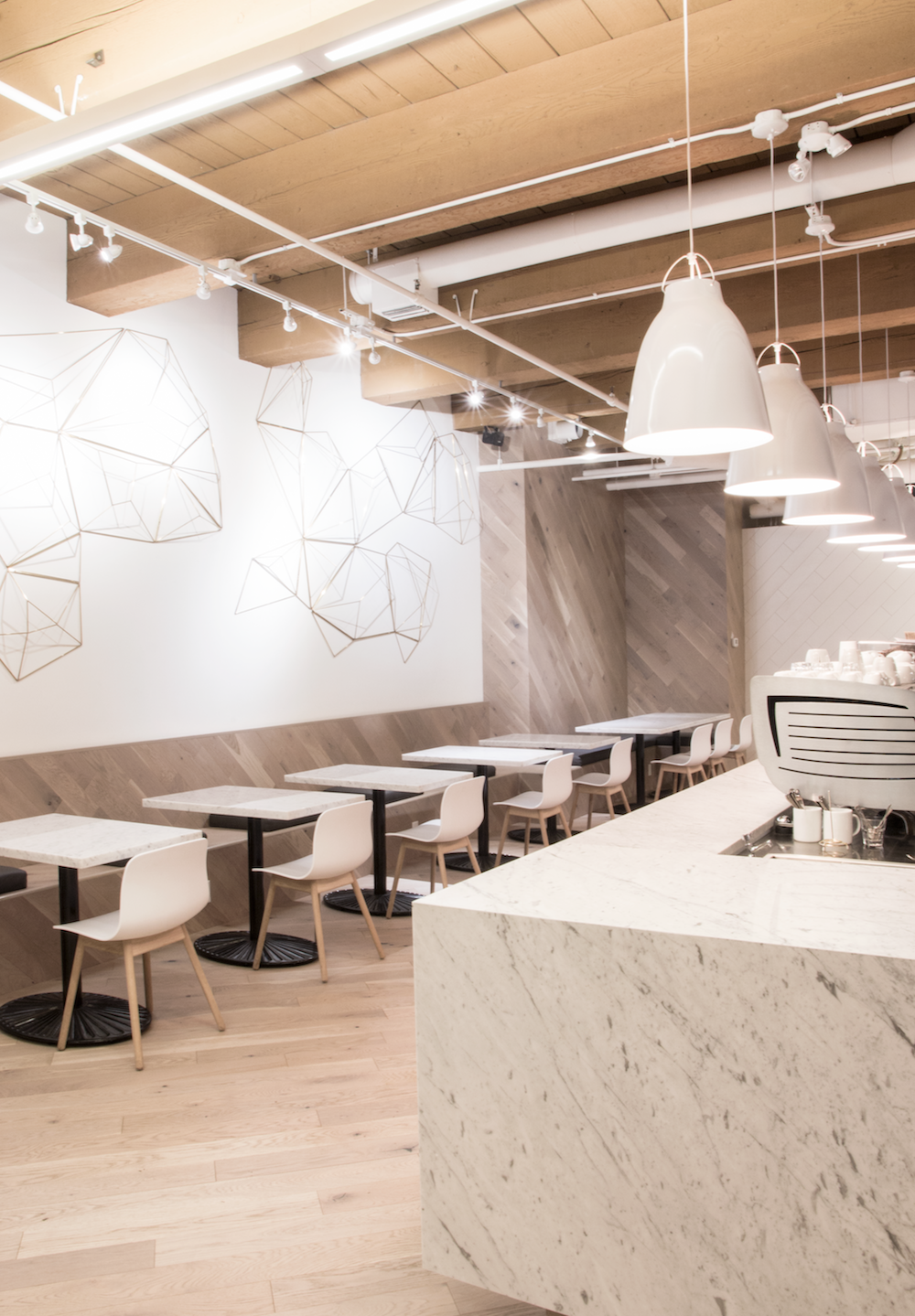 (image via Leckie Studio)
"I love their approach to food -- veggie-forward, sourcing local when they can, and having the least impact on our environment as possible."
3). TurF
TurF is my favorite healthy spot in Kitsilano. It's a fitness studio, shop, restaurant + cafe started by two former lululemon employees, and features the infamous "The Class by Taryn Toomey." I love their approach to food -- veggie-forward, sourcing local when they can, and having the least impact on our environment as possible. This is usually my first stop after a long flight from Texas, and the Kale Cesar with Salmon or Mushroom Ricotta Toast are my go-to's. Book a class in advance as they tend to fill up quickly!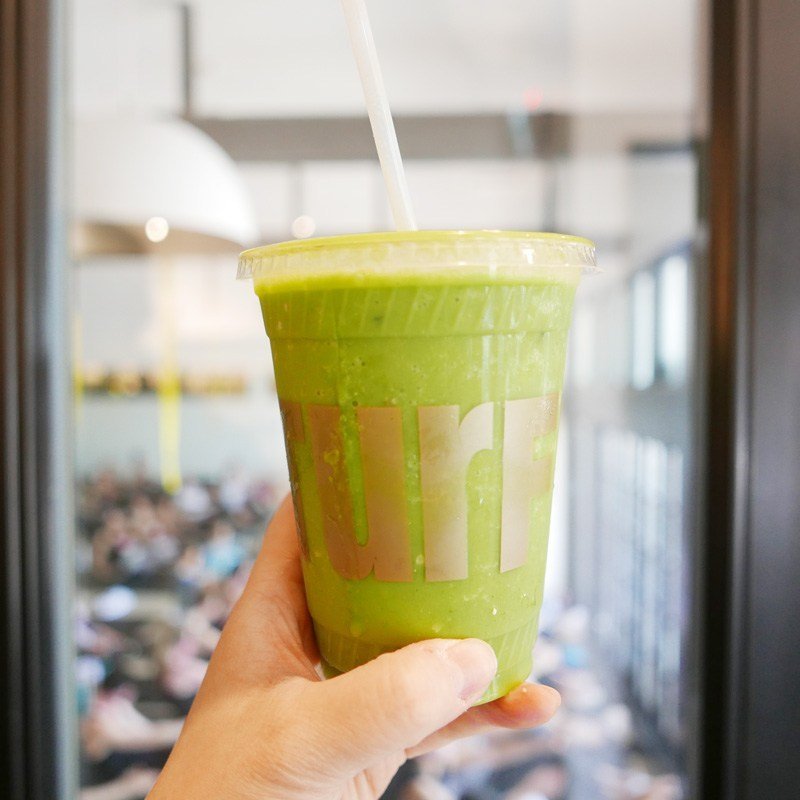 (images via Nomss)
4). Botanist
Tucked inside The Fairmont Pacific Rim hotel sits one of the most aesthetically pleasing spots in both the design of the space, and the presentation of food. Botanist is where you go for a chic night out, but one that isn't too fussy or pretentious. The menu is fun, playful, bright and seasonal. My favorites were the olive oil poached halibut (you're in the Pacific Northwest after all), and the heirloom tomato burrata salad. While the wine list is extremely impressive, don't skip one of their cocktails from the cocktail lab. The "Garden of Qarth" with Mezcal and Fennel was a lovely and earthy surprise!
Pro Tip: worth noting that the Lobby Bar of The Fairmont Pacific Rim is the perfect spot for a pre-meal snack. Order a sushi roll to split and a drink while you people watch.
(images via Yellow Trace)
"Pro Tip: if Boa Bei is booked for the evening, The Keefer Bar has a small dim sum menu, too."
5). Boa Bei + drinks at The Keefer Bar (next door):
Boa Bei was the perfect answer to a Chinese and dumpling craving and this small but mighty Chinatown spot did not disappoint. Not to miss on the menu: Kick Ass House Fried Rice, Mantou Steamed Buns, Sichuan Cucumbers, and Pork and Prawn wontons. After your finished, walk next door to The Keefer Bar for their carefully curated Apothecary cocktail menu featuring fun names and "remedies" to set you up for a good evening.

(Images via Conde Nast Traveler)
Granville Island Market
Along with all these awesome restaurants, be sure to make a trip to the eclectic Granville Island market (1669 Johnston St) which offers a fascinating selection of fine foods like cheeses, baked goods, smoked salmon, pizza, seafood chowder, sweet treats, delicious doughnuts, Nanaimo Bars and artisanal produce and gifts. Go early and spend the whole day eating, shopping and weaving in and out of handicraft shops and galleries.
Craft Beers In Vancouver
The craft beer scene in Vancouver couldn't be livelier and there is no excuse not to hop on the craft beer trail in the land of plenty. The Craft Beer Market (85 W 1st Ave) has over 100 local and international beers on their menu, so you're sure to find something you like. Otherwise, go on over to Port Moody's Ale Trail and pop into any of the four breweries there for a drink and some chow.
Top Tips For Best Restaurants In Vancouver
Looking for a cozy Italian meal? You can't go wrong with a meal at Ask For Luigi.
If you want divine pastry or killer avocado toast, then head to Small Victory!
If you want veggie forward food, make sure to check out the bright and buzzing Turf restaurant!
Craving dumplings and some awesome Chinese cuisine, Boa Bei is the place for you!
Enjoy 5 Best Restaurants in Vancouver? Check out more restaurant guides from our travel section here!
And for more of Kelly, be sure to follow her here and here!
Have you tried any of these Restaurants? Have you got a favorite restaurant in Vancouver? I'd love to hear from you in the comments below!