Cooler weather, colorful leaves and the year's best holidays are just some of the reasons we love fall. We would be remiss, though, not to mention pumpkin in that list! Savory or sweet, the best pumpkin recipes always keep us coming back for more!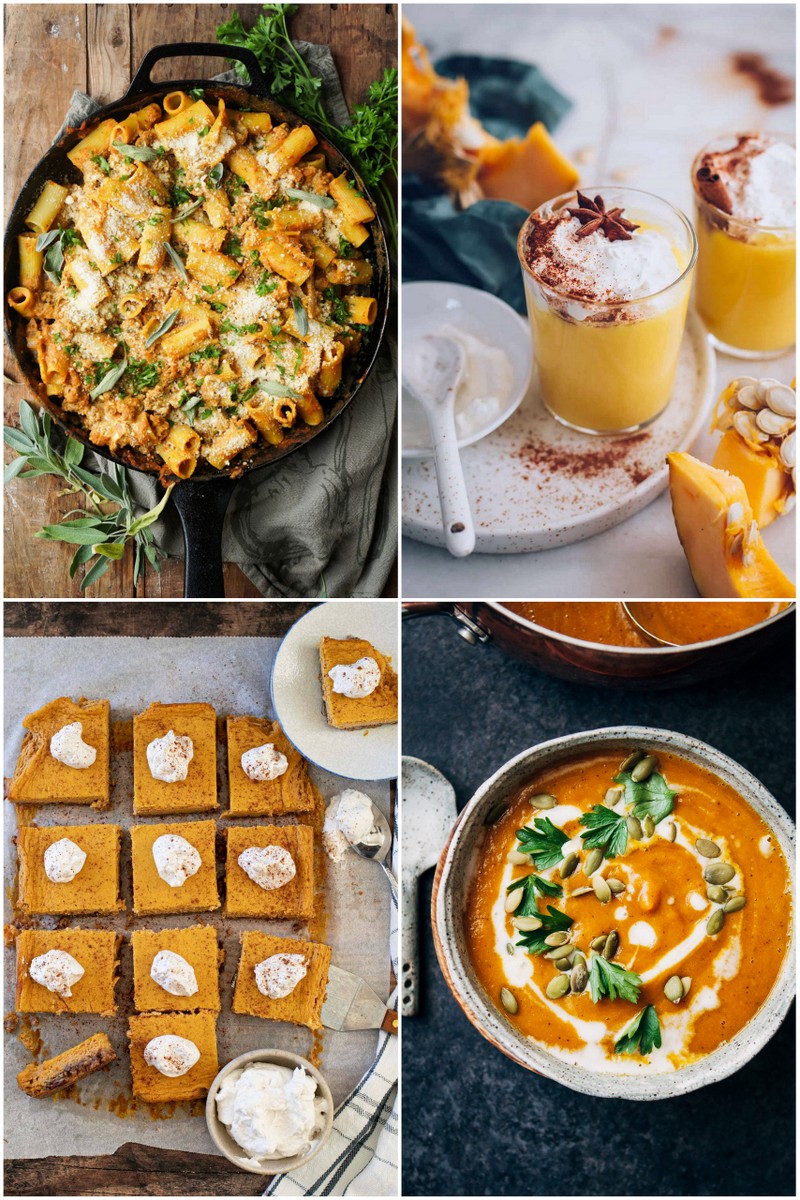 Happy Friday! We are still in the thick of warm weather here, but getting glimpses of fall in the changing leaves and cooler morning breezes. Whether it's balmy and sunny or cool and breezy where you are, nothing should stop you from making one of these delicious Pumpkin recipes this weekend! Happy fall!
Pumpkin Recipes
Pumpkins are one of the most versatile vegetables around.  There is so much more to do with them than just making traditional pumpkin pie!
Pumpkin soup is rich and hearty.
Pumpkin is also delicious in pasta dishes, such as pumpkin ravioli.
Roasted pumpkin adds a wonderful flavor to stews and side dishes.
Pumpkin is great in desserts: pumpkin dip for apples, pumpkin bread, pumpkin cheesecake, pumpkin bars and pumpkin ice cream
We truly scoured the interwebs to find the best pumpkin recipes of all time and these totally fit the bill! Do you have a favorite fall recipe? Last year I went on a baking rampage making Smitten Kitchen's Pumpkin Bread ever chance I got. I still have cans of pumpkin leftover in the pantry from when that wore off! (But seriously it's so good. You should make it, too!) Happy Weekend!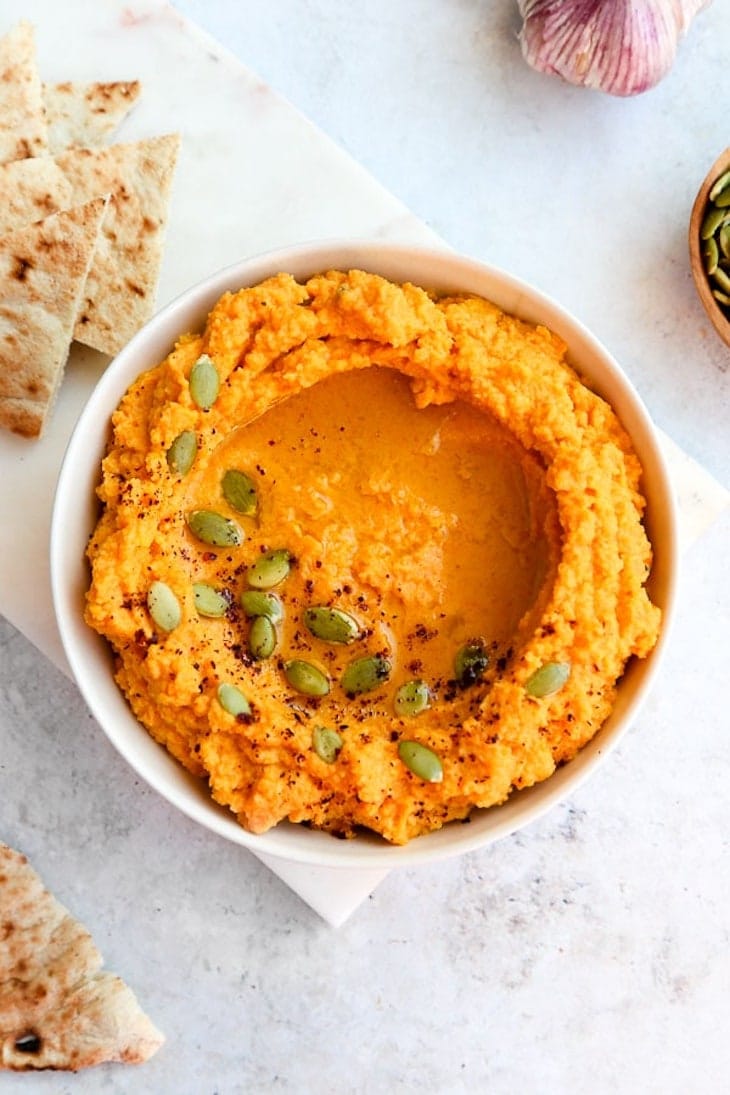 Best Pumpkin Hummus Recipe
This vegan pumpkin hummus is very rich and creamy, you will love the texture. It's a super healthy and easy to prepare dip that is usually eaten with toasted pita bread, but bread can be substituted with celery sticks, carrots, or sliced cucumbers.
Pumpkin Hummus via Little Sunny Kitchen
Keto Pumpkin Cheesecake Bars
If you've been on the hunt for an easy keto recipe for pumpkin cheesecake bars, you've come to the right place. This is the taste of fall and the holidays in one little bite. The medley of pumpkin spice, pumpkin, and cheesecake on a pecan crust is basically perfection.
Keto Pumpkin Cheesecake Bars  via Yellow Glass Dish
Pumpkin Scones With Cheese
Delicious pumpkin scones with cheese, beautifully simple recipe to celebrate the pumpkin season! These savoury scones are great as a side dish or on their own!
Pumpkin Scones with Cheese via Anna Banana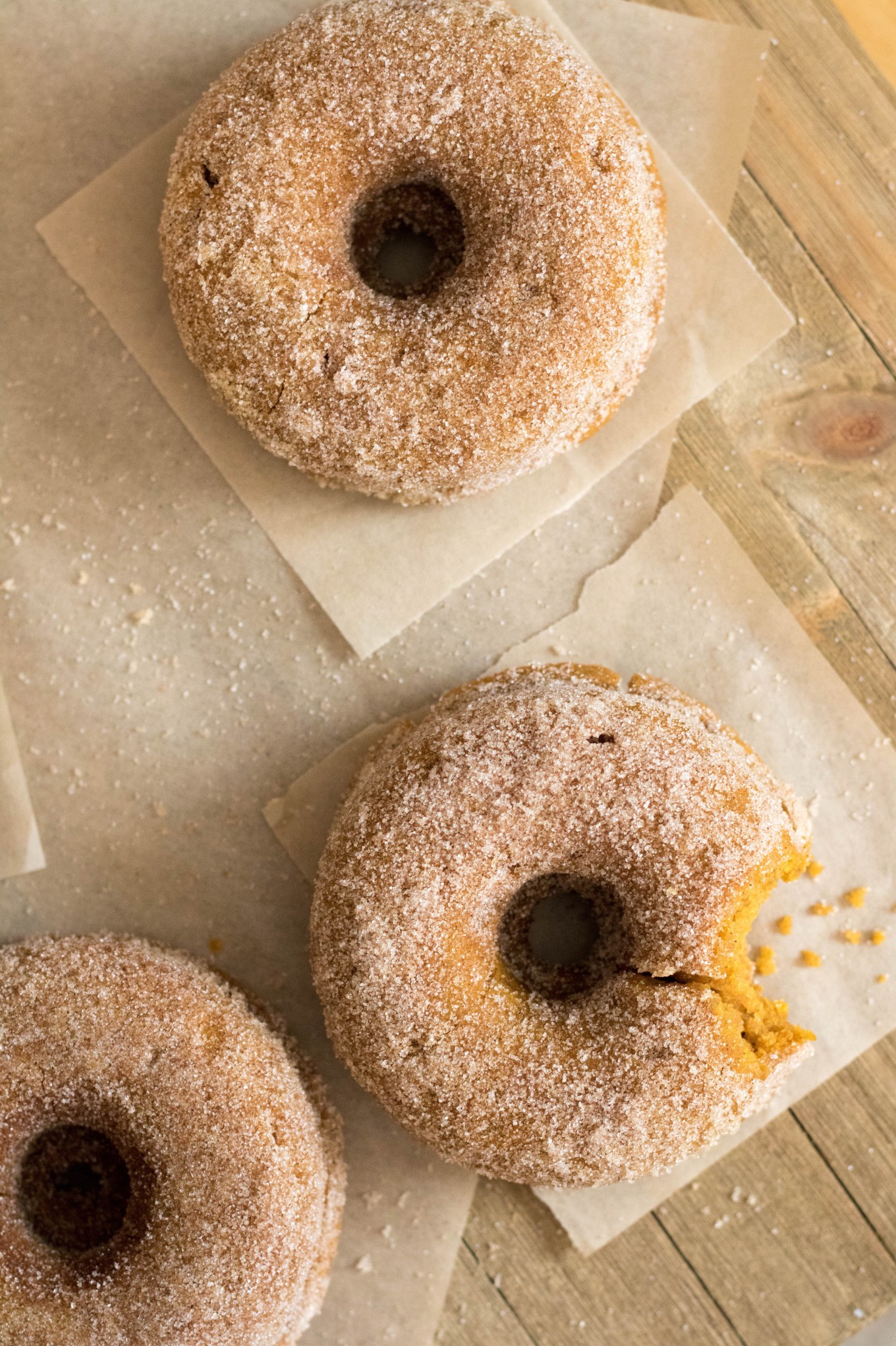 Pumpkin Donuts Recipe
These Small batch baked Pumpkin Donuts are melt in your mouth good! The recipe is as easy as throwing a couple of ingredients together, putting all of that in the oven and having amazingly delicious and moist pumpkin donuts ready in less than an hour.
Pumpkin Donuts via Lifestyle of a Foodie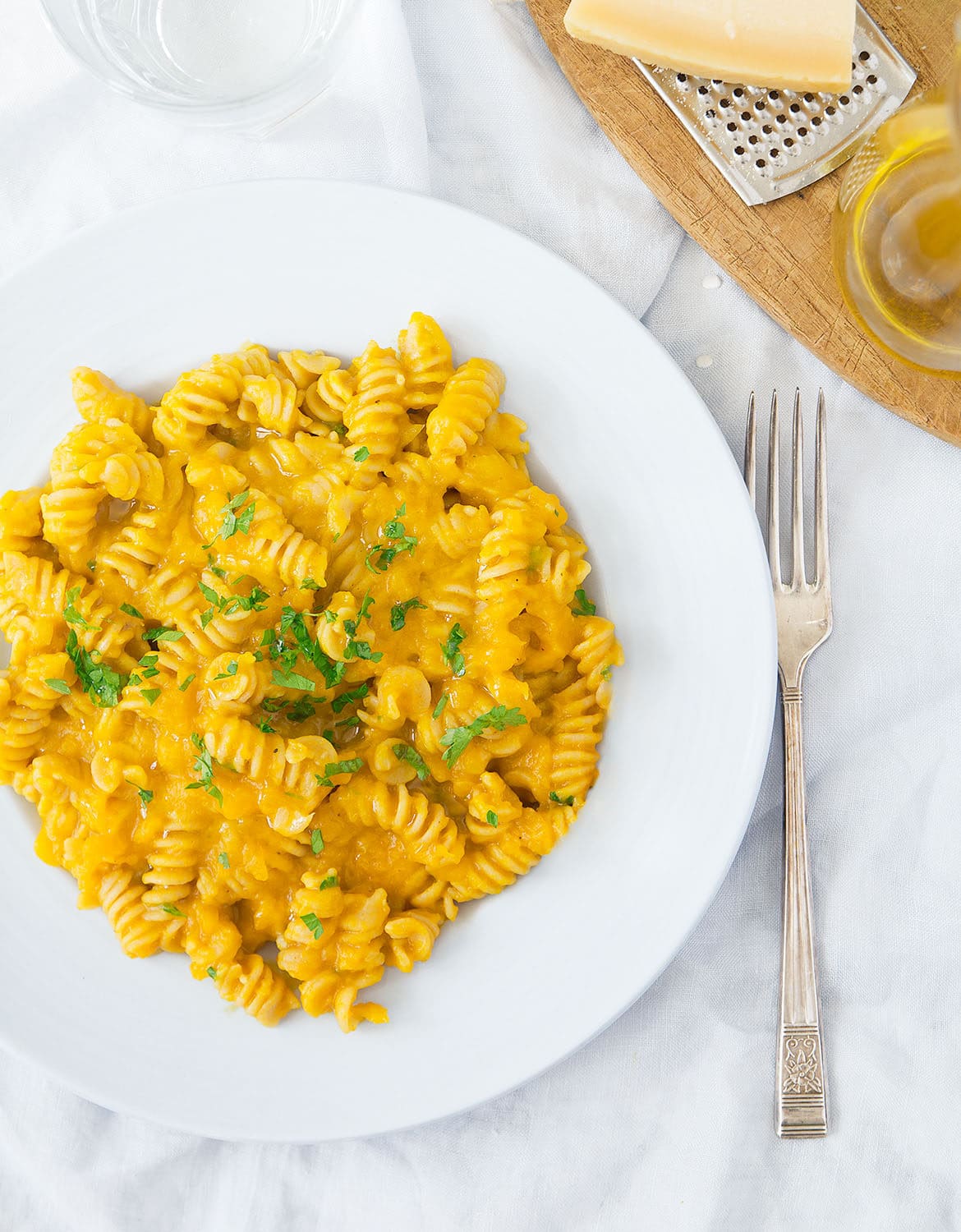 20 Minute One Pot Pumpkin Pasta Recipe
If you're a pumpkin lover looking for lazy but delicious recipes, this vegan one pot pumpkin pasta is for you!
A creamy, healthy and cheap pumpkin pasta which is more like a risotto-style pasta, a breeze to make and brilliant for a family supper.
20 Minute One Pot Pumpkin Pasta via The Clever Meal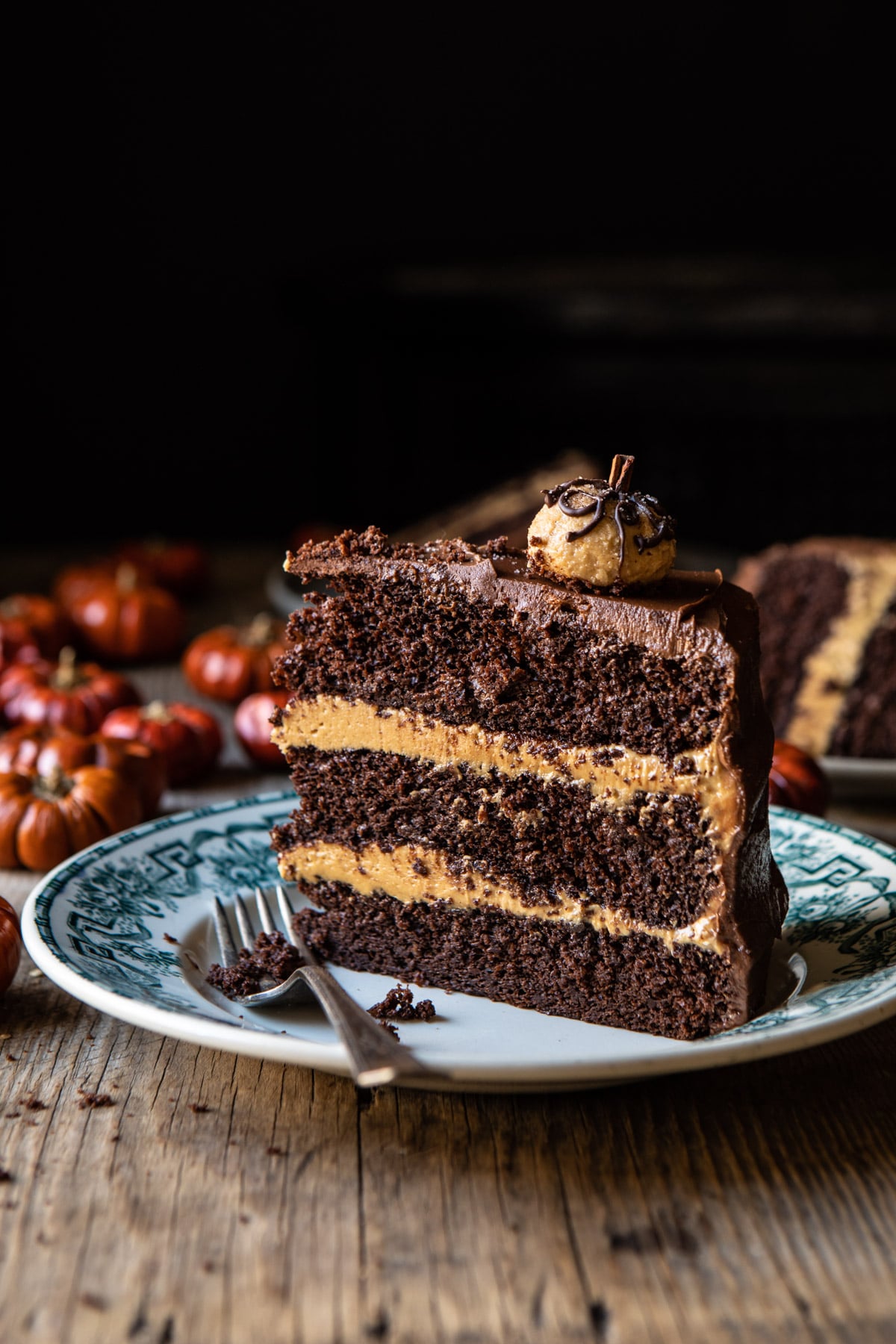 Pumpkin Patch Chocolate Butter Cake
This Pumpkin Patch Chocolate Peanut Butter Cake is the perfect cake for all your fall parties, game-day tailgating, Halloween, and everything in between. It's seriously the BEST chocolate peanut butter cake. Three soft, perfectly sweet, super moist, and extra chocolatey cake layers. Each generously frosted with the most delicious creamy peanut butter frosting. Then finished with a light, whipped chocolate frosting to really seal the deal.
Pumpkin Patch Chocolate Peanut Butter Cake via Half Baked Harvest
Pumpkin Baked Ziti Recipe
This dish is creamy, comforting, and the perfect meal for a chilly fall evening.
Pumpkin Baked Ziti via Vodka and Biscuits
Roasted Pumpkin With Chili Yogurt And Coriander Sauce
If you love cooking vegetables or vegetarian food this  recipe will over deliver for you. So simple and packed with so much flavour.
Roasted Pumpkin with Chili Yogurt and Coriander Sauce via Drizzle and Dip
Pumpkin Pie Overnight Oats With Chia
Thick and creamy pumpkin pie overnight oats with chia are such a healthy, yummy breakfast! Top with whatever your heart desires!
Pumpkin Pie Overnight Oats with Chia via Ambitious Kitchen
Creamy Vegan Pumpkin Soup Recipe
This Creamy Vegan Pumpkin Soup is the perfect plant-based meal for a chilly fall night!
Creamy Vegan Pumpkin Soup via Well and Full
Overnight Pumpkin Cinnamon Rolls
Soft and fluffy overnight pumpkin cinnamon rolls with a sweet and tangy maple cream cheese frosting. These vibrant orange sweet rolls can easily be prepped the night before and baked in the morning for a delicious and wonderfully pumpkin-spiced breakfast treat!
Overnight Pumpkin Cinnamon Rolls with Maple Cream Cheese Frosting via Fork Knife Swoon
Pumpkin Tacos
These Epic Pumpkin Tacos are loaded with the best of fall flavors!
Pumpkin Tacos via Well and Full
Healthy Carrot Pumpkin Muffins
Enjoy this delicious Fall recipe for healthy carrot pumpkin muffins. Made with whole wheat flour and without butter or refined sugar.
Healthy Carrot Pumpkin Muffins via Yay for Food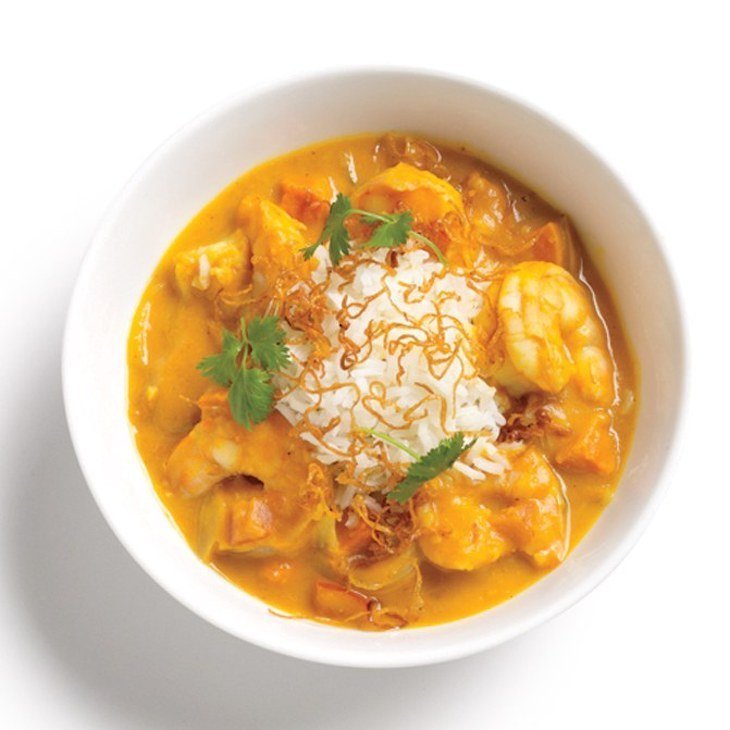 Pumpkin Shrimp Curry
If you think pumpkin is bland, this shrimp curry recipe exists to prove you wrong. Deliciously, happily, bowl-lickingly wrong.
Pumpkin Shrimp Curry via Bon Appetit
Pumpkin Spice Latte
This PSL, courtesy of our friends at Nutiva, is sweetened with maple syrup. But what I really love about it is the addition of Nutiva Organic MCT Oil, for a bit of richness and brain-boosting, metabolism-revving healthy fats.
Pumpkin Spice Latte via Hello Glow
Top Tips For Pumpkin Recipes
Picking a ripe pumpkin. Pumpkins are ready to harvest when they have reached the desired color and the rind is hard. You can test its readiness by jabbing your fingernail against the outer skin, or rind. It should be strong enough to resist puncture. Also, you can tell a pumpkin is ripe if you hear a hollow sound when you thump on it.
Whether you're carving that pumpkin into a jack-o-lantern or using its flesh in your cooking, always roast the seeds! They're the best snack.
Don't use a pre-blended pumpkin pie spice. This gourd loves cardamom and allspice, bu they're almost never included in the blends you can buy at the supermarket. Plus, you can go hot and heavy with the spices you prefer.
Canned pumpkin is totally acceptable. The texture of pumpkin purée can't be beat.
Check Out These Great Thanksgiving Ideas And Tips
Have you tried any of these pumpkin recipes? I'd love to hear from you in the comments below?