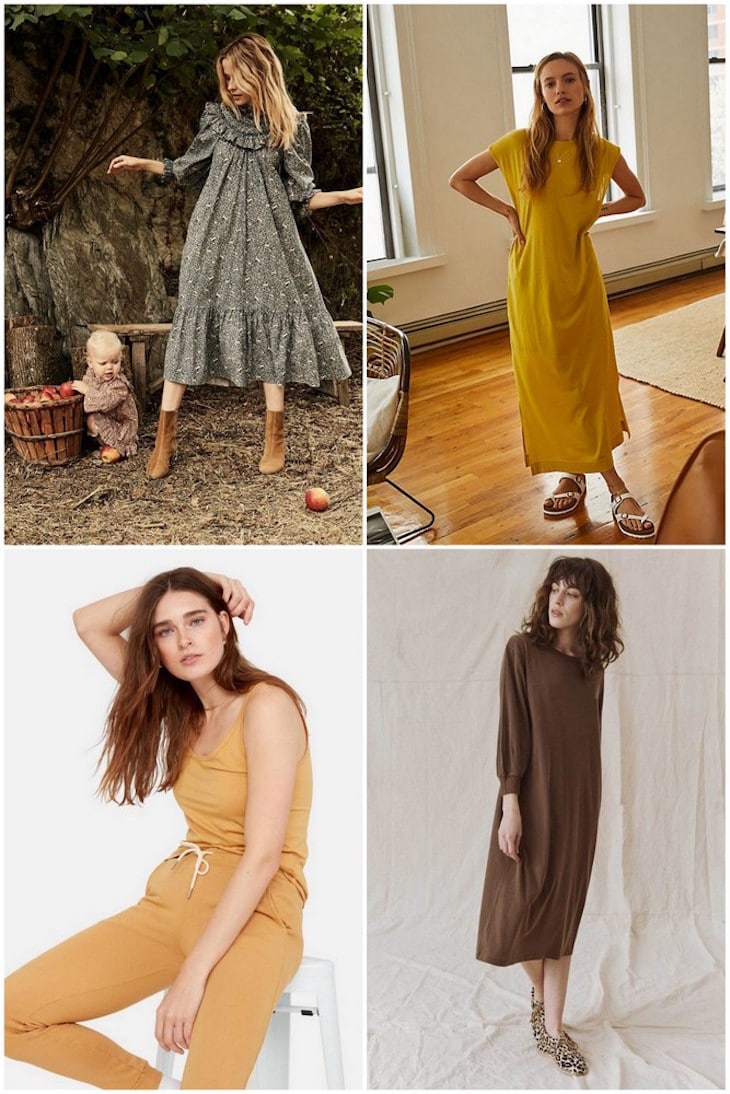 Perhaps one of the strangest feelings this week was how "normal" the strangeness has started to become. My instincts and thought processes are adapting to shelter-in-place life and the normalcy of it all is somewhat shocking. While styling tips and outfit ideas aren't the most relevant things at the moment, I do think finding a way to feel pulled together and like a version of your best self while at home 24/7 has it's mental and emotional upsides. The things I'm valuing right now in my closet are pieces I can put on in the morning and not have to change out of until the end of the day. I want pieces that are relaxed, feminine and easy to play, paint, cook and take a Zoom call in. I want pieces that feel like me, only the new life-at-home-all-the-time version of me. These are the 11 brands I'm loving for homebody life these days:
11 Brands We Love for Life at Home: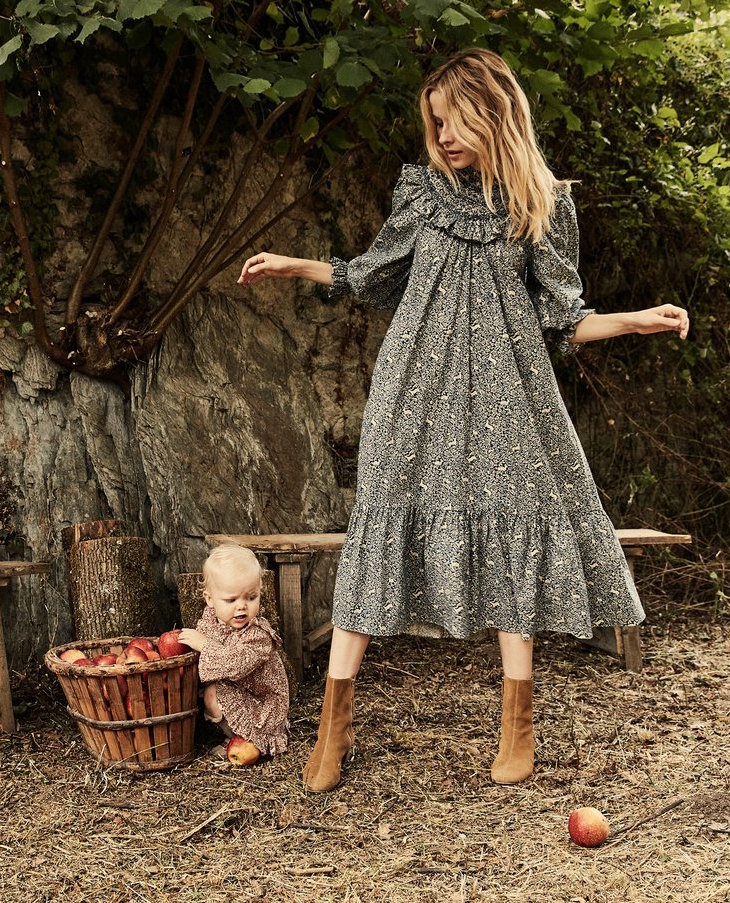 We hit 90 degrees last week, so I've already dug into my summer dresses. I love a cotton dress right now that feels easy and feminine and most importantly doesn't have to be dry cleaned. The dress section is the dreamiest.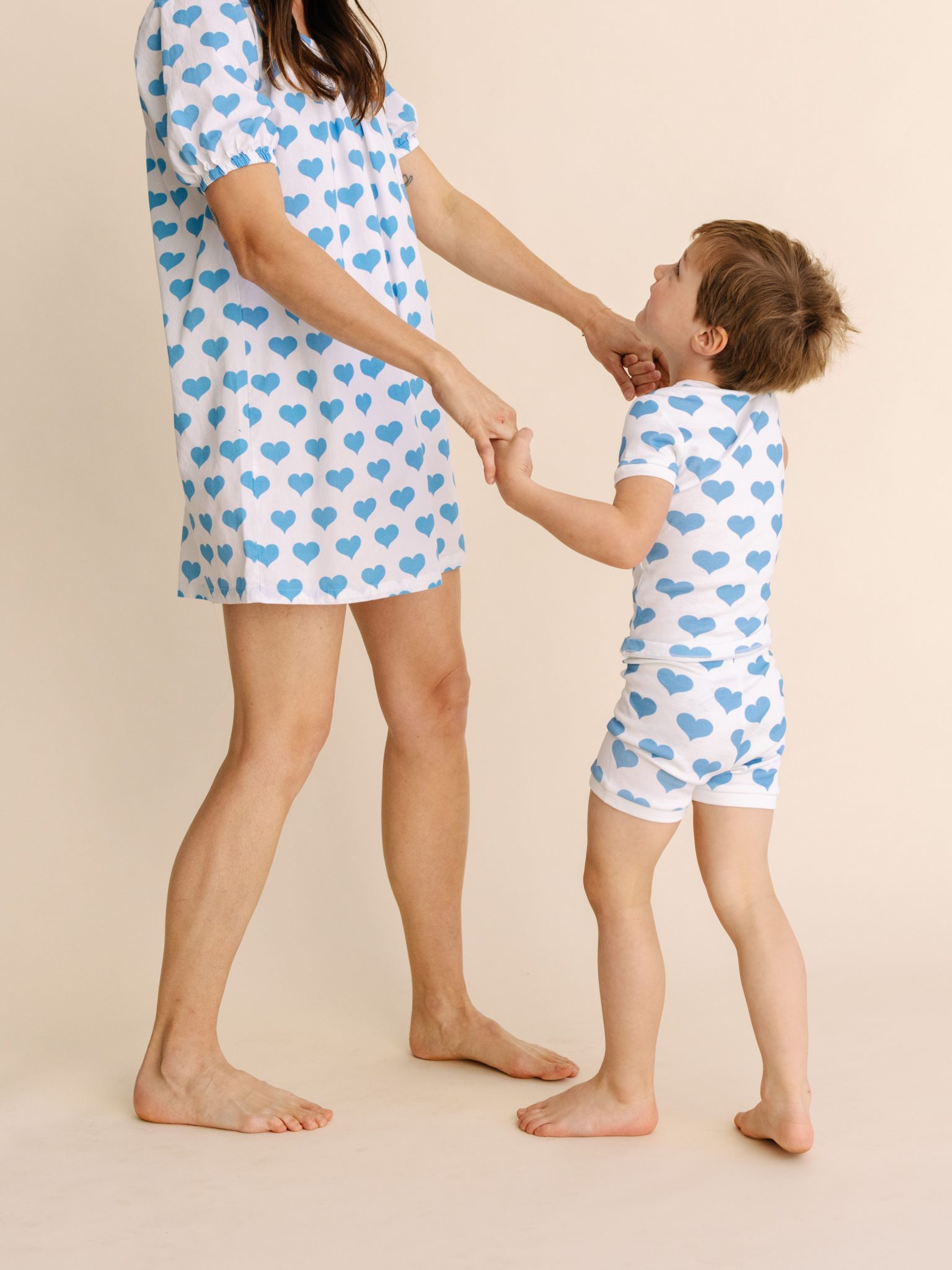 Born of the belief that childhood is magic, natural fibers are better and art will save the world, La Paloma makes artful pieces for women and kids to sleep, lounge and play. Think dreamy house dresses for women and kids and the coziest organic cotton pajama sets and ribbed sets.
These cozy basics come in all of my favorite hues. I love these classic joggers and this layering tank.
Fred Segal on Melrose is one of the first stores I remember carrying Monrow, but now it's readily available online through a lot of retailers. Their fabrics are a really great quality and so soft. The fit is relaxed, but not frumpy. These vintage pocket sweats are on my wishlist.
How easy is this t-shirt dress to throw on and still feel pulled together? Plus it's in my current favorite color that I can't get enough of. This set looks super relaxing and these wide leg pants are exactly what I was looking to wear all last week.
This cozy fisherman sweater has been on repeat for me since January and these shearling slippers are exactly what I want to slip my feet into these days.
Based in California, this sleepwear label specializes in high-end fabrics that are all machine washable. I adore this high-rise pant. (Get $20 off with this code!)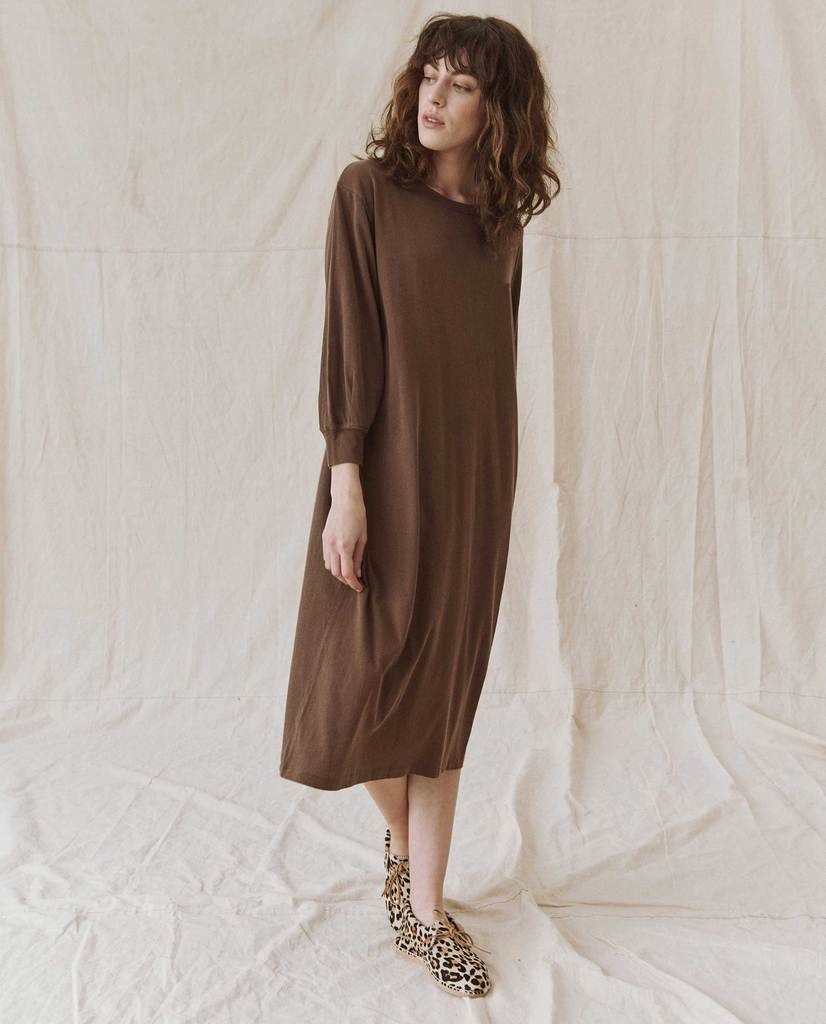 I have a dress by The Great that I wore all through pregnancy and now every summer since. Their pieces are unassumingly simple but fit and make me feel great. They make easy summer dresses, the best vintage inspired tees, and my favorite sweatpants.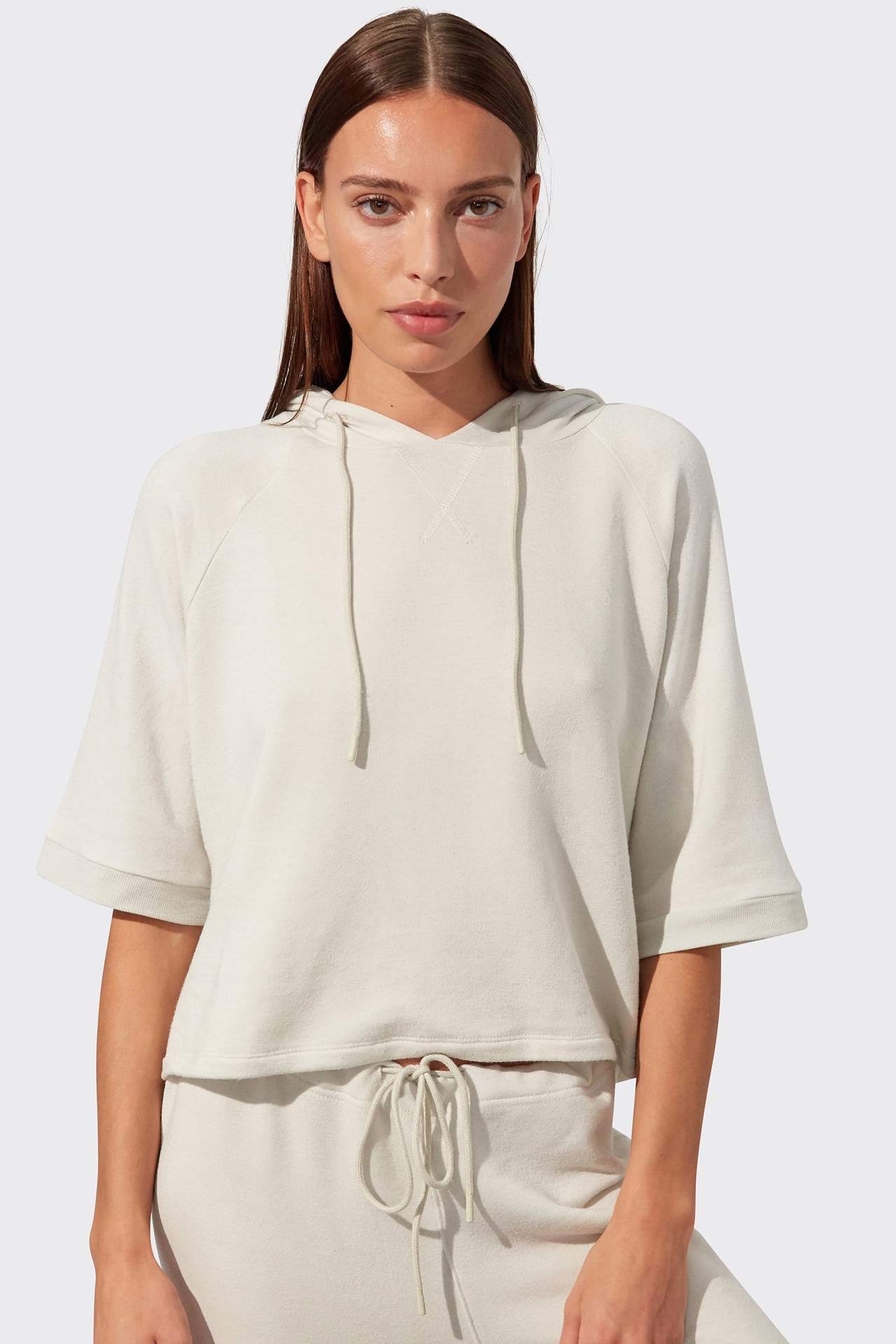 I was recently introduced to this brand and now very much want to try this sports bra, these sweatpants, and these leggings.
I've been a huge Beyond Yoga fan for a long time. The pieces are so soft! I love this crop cami and these spacedye leggings are the best!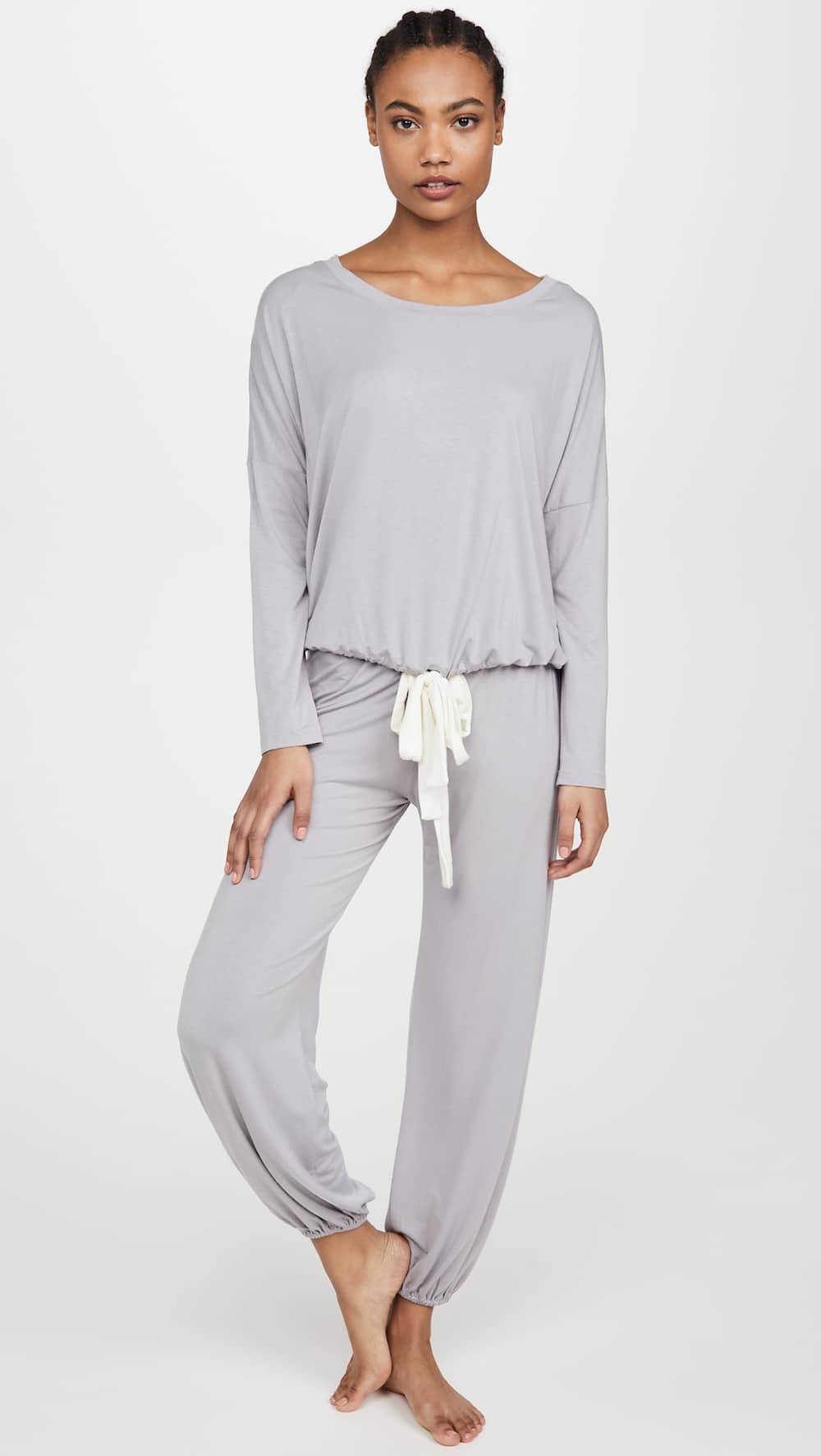 This is probably my favorite sleep brand. I have a couple of their pieces that I live in almost every night! I love this matching set, this shade of blue, and this tank set.
ENJOY THIS POST? YOU MIGHT ALSO LIKE:
26 Things To Do While Social Distancing
21 Fun Things to do with Friends