If you live in Austin, Texas and have kids or are coming here soon on a family trip, this post is for you! The restaurant makes all the difference when you're dining with littles, so we rounded up 24 of the best kid friendly restaurants in Austin just for you!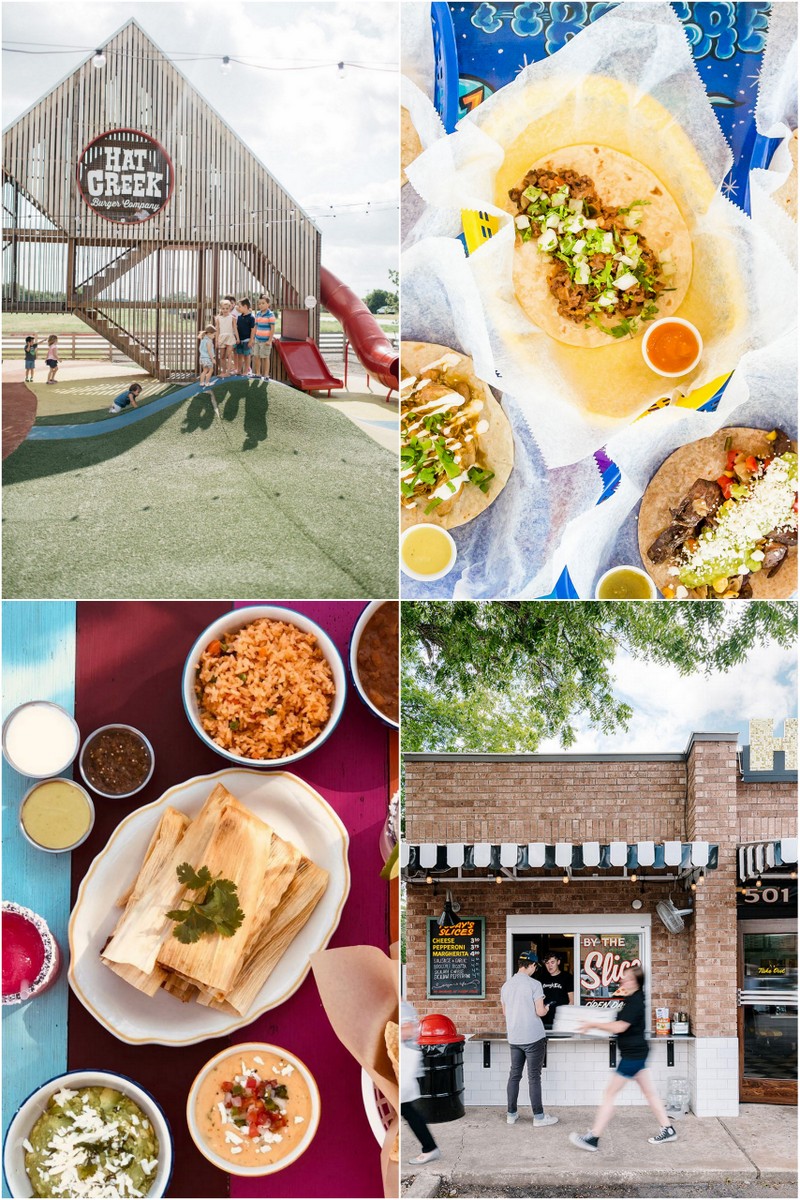 Not only are kid friendly restaurants in Austin something that I get asked about frequently, but it's actually something I rack my own brain for some weekends! It's so easy to frequent the same couple of spots and forget that there are a myriad of great dining options here in Austin that are also great for kids. I have dined at every single restaurant on this list with kids and can say that I would go back again in a heartbeat! If you have a favorite spot that we missed, be sure to leave it in the comments! We organized this list by restaurants with a playground, restaurants with plenty of room for kids to run around and restaurants with great kid menus!
Kid Friendly Restaurants in Austin with a Playground or Play Area:
El Dorado is our spot! We mostly dine in for breakfast, but if you don't mind waiting dinner is great, too! They have great breakfast tacos and arguably the best queso in town! In the front of the restaurant is a kid's play area complete with cars, books and other toys. It's far from fancy, but when the girls are done eating and getting antsy they're happy to go play there. There is no outdoor seating at El Dorado.
(image via Visit Austin)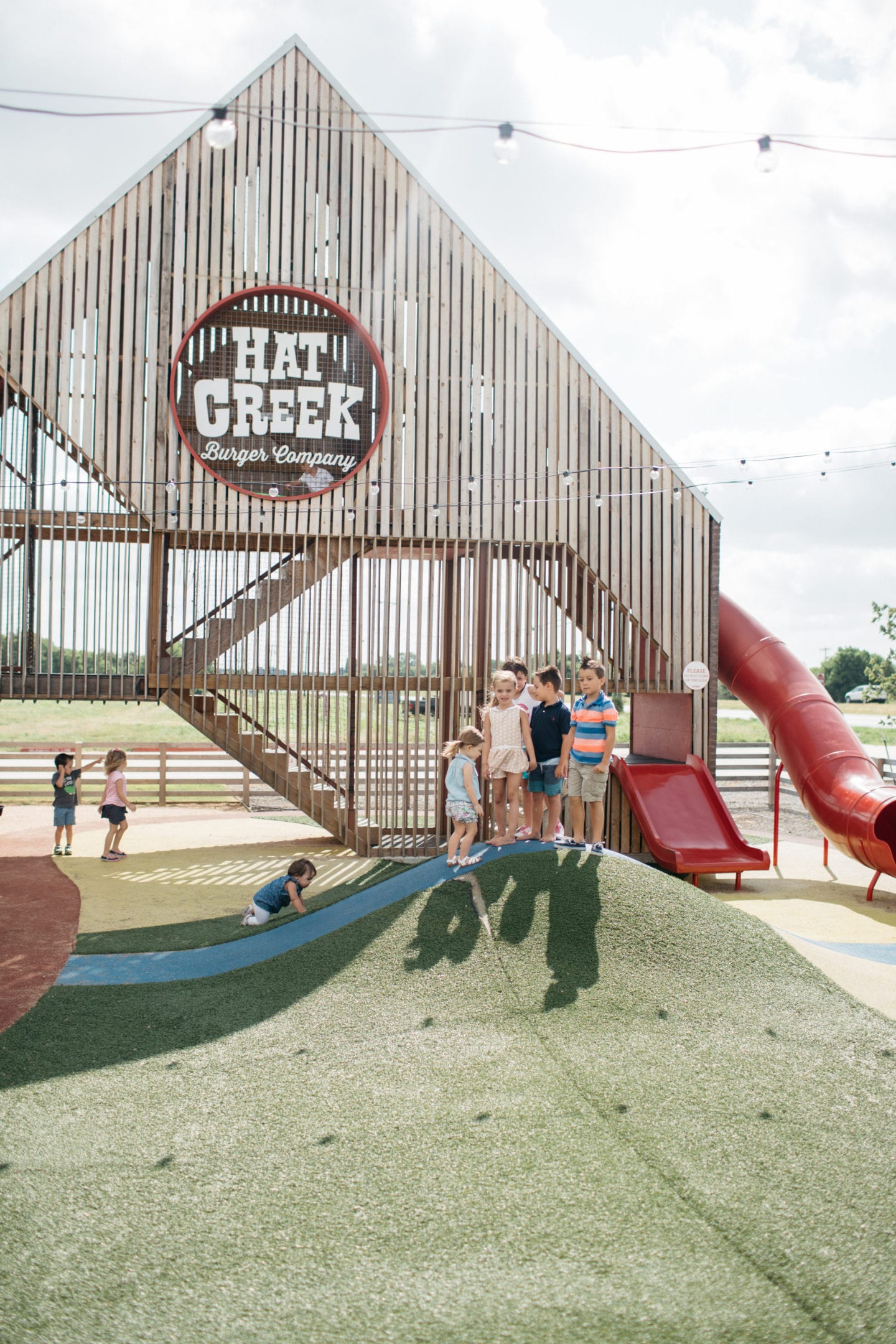 We used to eat at this spot almost every week after gymnastics and just went there yesterday after art camp. It's the perfect place to grab a burger and let the kids play! I really love their burgers, but the girls love the playground! We typically frequent the Burnet Road location, but the Domain location is also great if you live North.
(image via Do512 Family)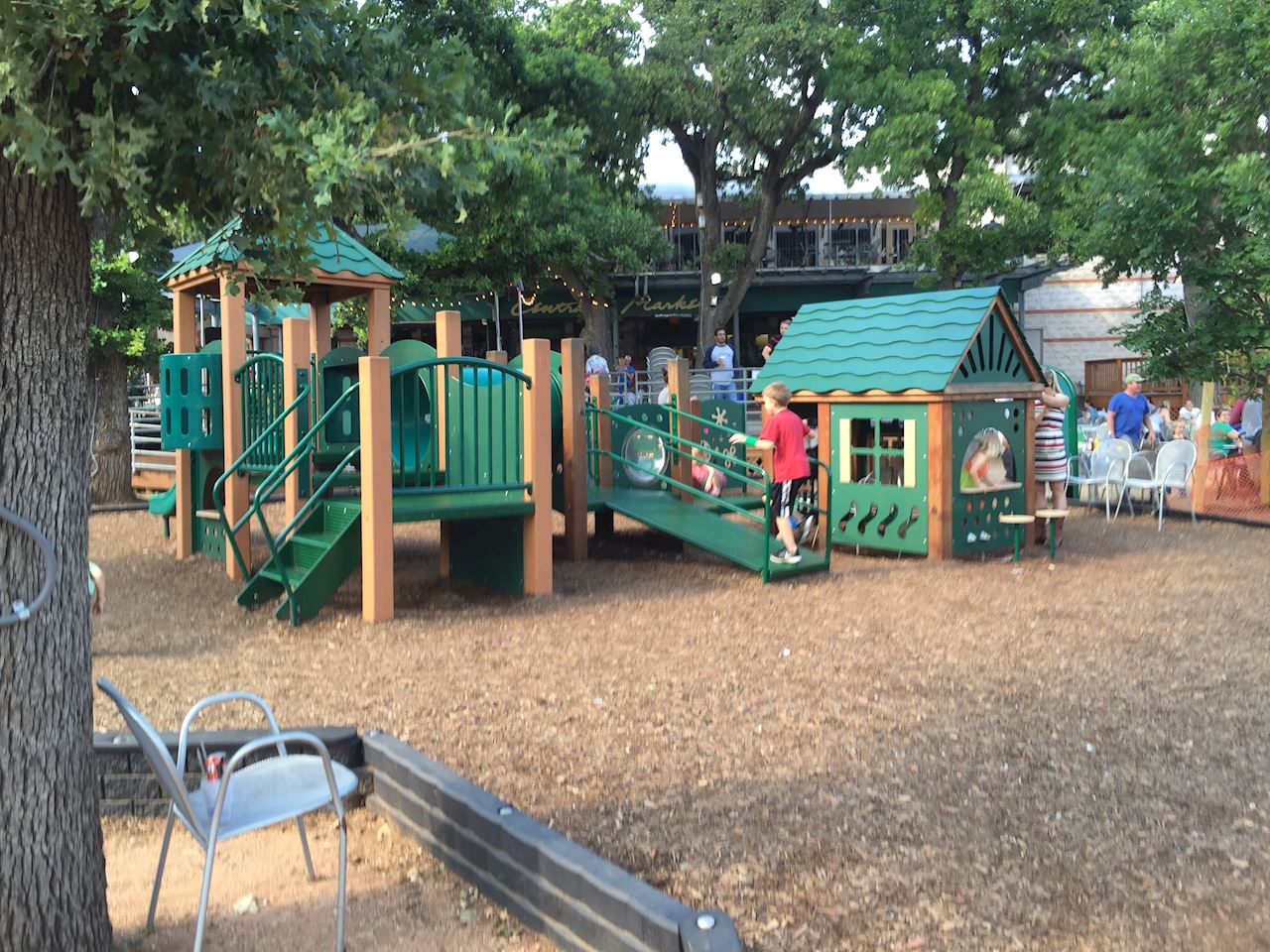 If you're looking to get your grocery shopping done, eat dinner and let your kids play, this is going to be your spot! They regularly have live music and there's ample space indoors and outdoors on the patio. There's also a little pond not too far from the playground with ducks, turtles and plenty more to entertain littles.
(image via Live Grow Play Austin)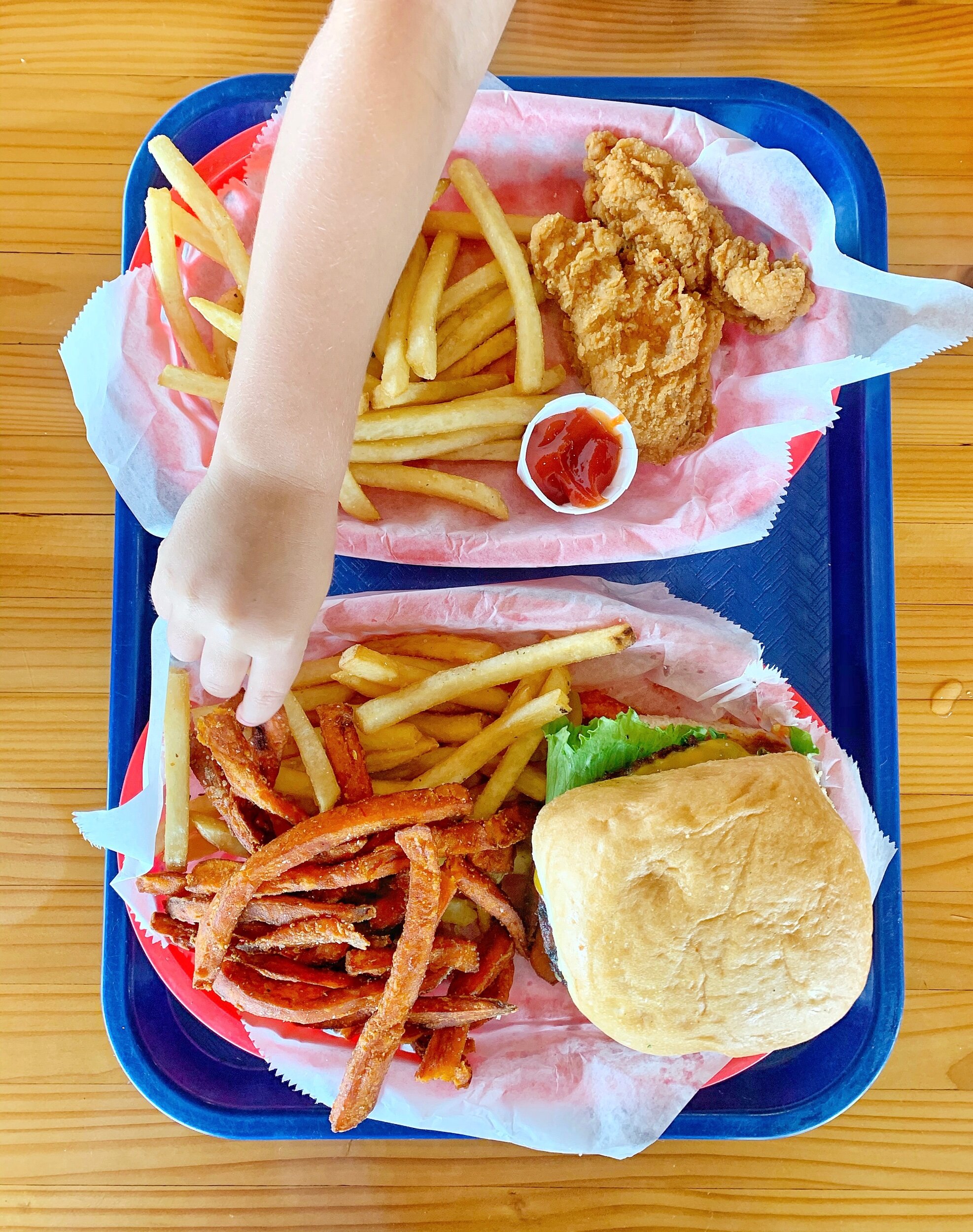 Their are now three locations of Phil's Ice House, but the one we frequent the most is Burnet Road. There's a great playscape for kids and giant cow statues begging to be climbed. The burgers and chicken sandwiches don't disappoint. The highlight, though, will always be Amy's Ice Cream next door for dessert!
(image via Lauren Petrowski)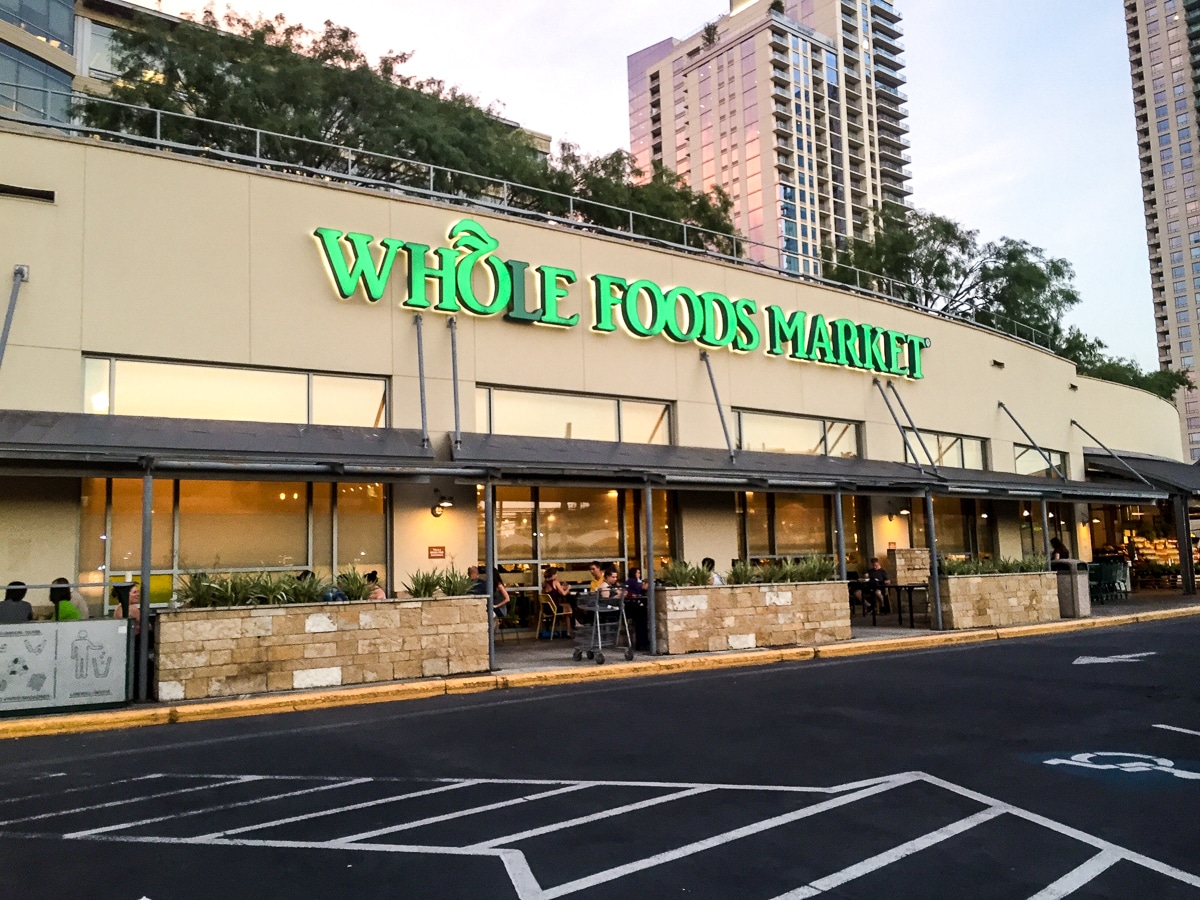 This flagship location is full of great food options. Head back to the fish bar for freshly grilled fish tacos, grab sushi, go for barbecue or any number of other delicious things to choose from. The playground is located on the second floor with plenty of tables for dining and room to run around. They recently added adirondack chairs that look west towards the hill country making them a perfect spot for sunset.
(image via Keepin It Kind)
Kid Friendly Restaurants in Austin with Room to Run: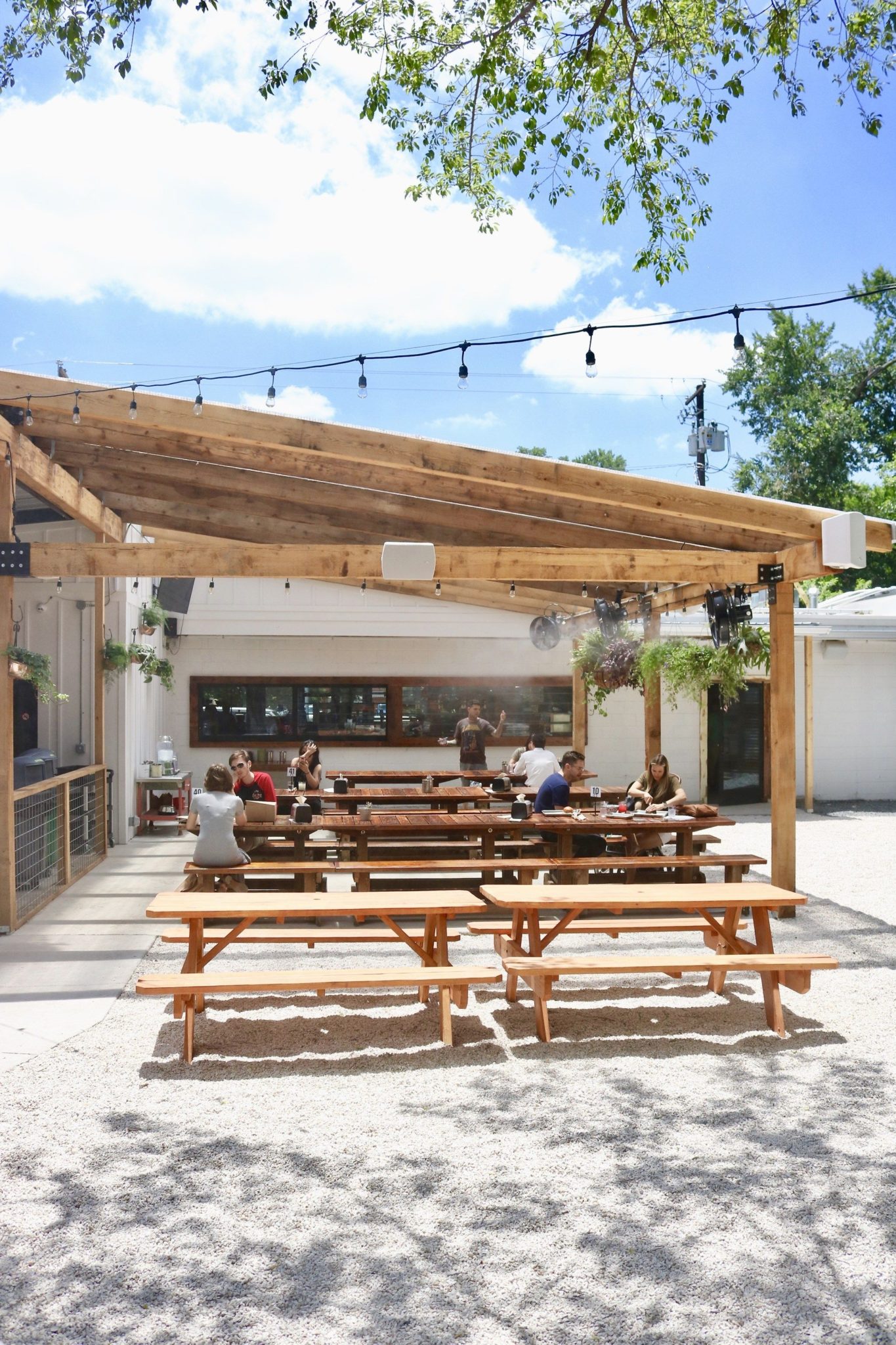 This is a favorite spot among some of my girlfriends with kids. It's on the Eastside and has an outdoor area full of picnic tables and an open-sided airstream situation that's been turned into a really fun play area for kids. What sets this spot apart from so many other kid friendly restaurants in Austin is the food! It's so good. The roasted butternut and sunchoke salad is one of my faves and their burger is one of the best in town!
(image via So Much Life)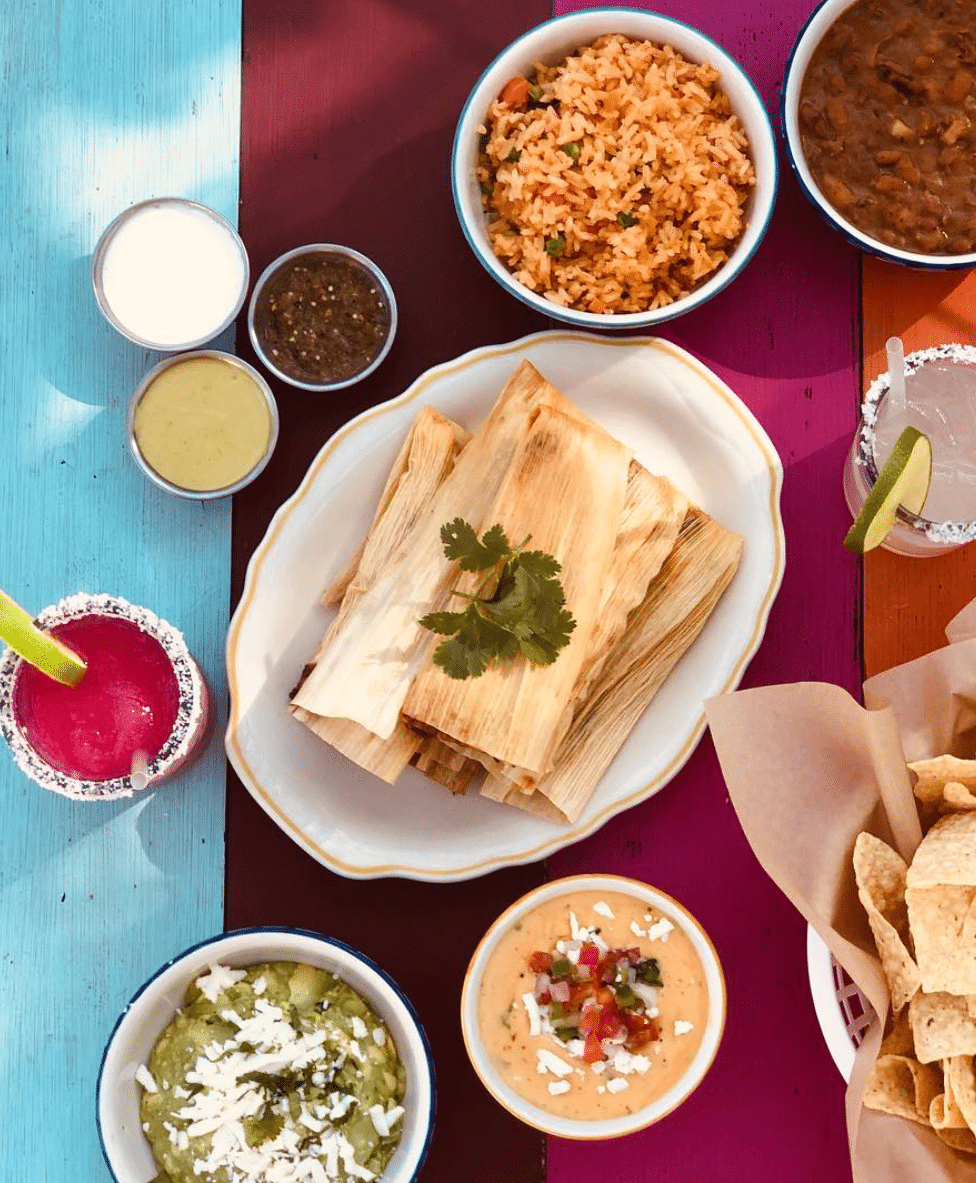 Plenty of space to run around, delicious margaritas and don't skip the sweet potato wedges! I could survive on these alone! This spot definitely checks all the boxes for family friendly in Austin, Texas. Make sure you head to the south location and not the one on 12th street if you're looking for room for the kids to run!
(image via Instagram)
This is one of my favorite date night spots! The food is incredible and the outdoor dining situation in the back is the perfect spot for kids to run around. The menu is definitely not geared to kids so take a glance before choosing this spot if you have particular eaters.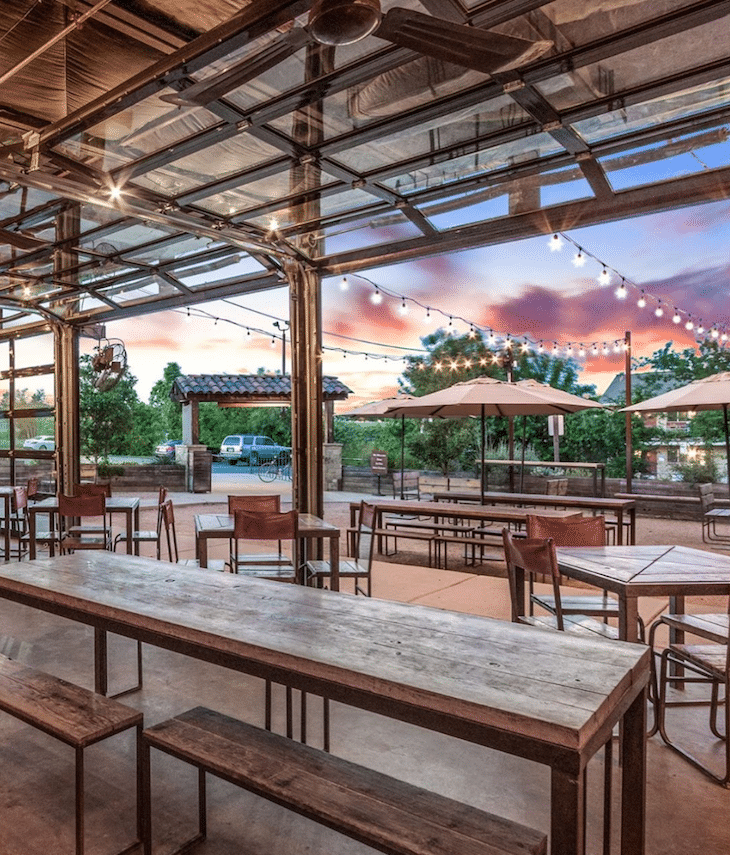 I've always thought of Contigo as more of a date spot, but since they fenced in the yard and added corn hole, it's very family friendly! On Wednesdays from 5-6:30pm the delightful kid's menu is half price. Pass the Shirley Temples, please!
(image via Contigo)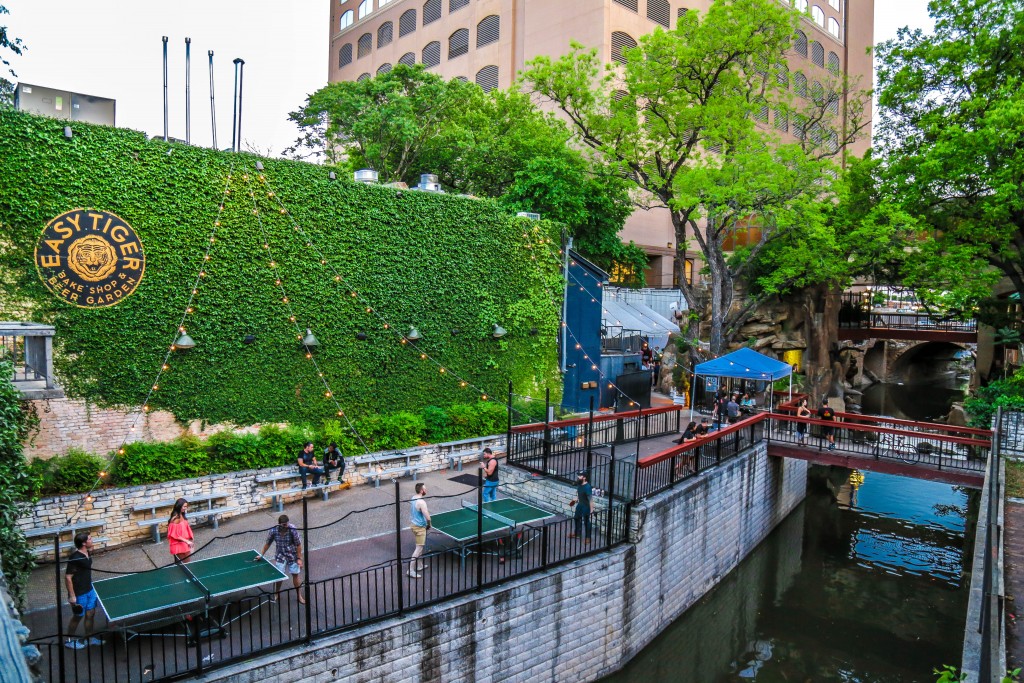 The newest location of Easy Tiger right off of I-35 at Middle Fiskville Road, boasts a lot more space than its downtown location making it the ideal place for meeting up with your friends with kids for breakfast, lunch or happy hour. Think burgers, kale salad, and a variety of sausages with all of the fixings. I like the Kielbasa on a pretzel bun.
(image via 6Street)
The parking is plentiful, the beer is good, and the pizza is delicious! When you marry those factors with ample space for kids to run around, it's a match made in parenting heaven!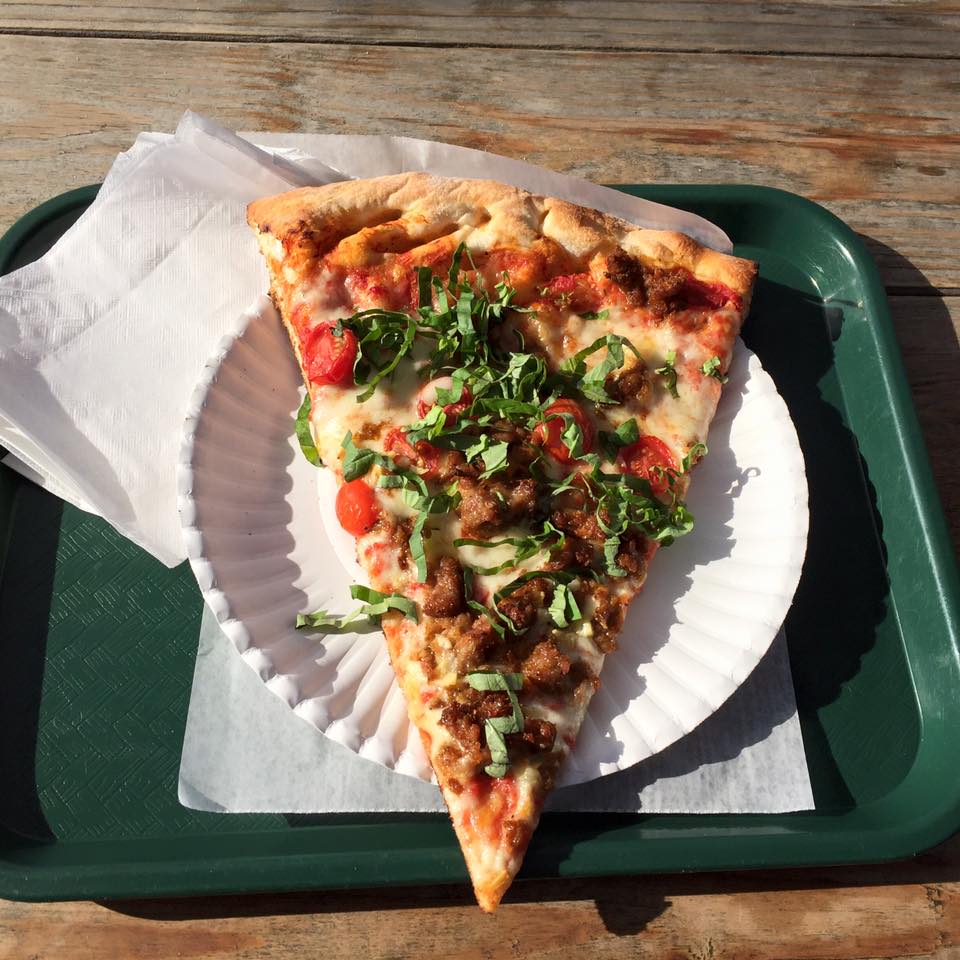 This spot is walking distance from our house and dear to my heart! We have spent so many nights here with the girls, bumping into friends in the neighborhood. The pizza is great, but their sandwiches are the unsung heros! I love the meatball sub!
(image via Facebook)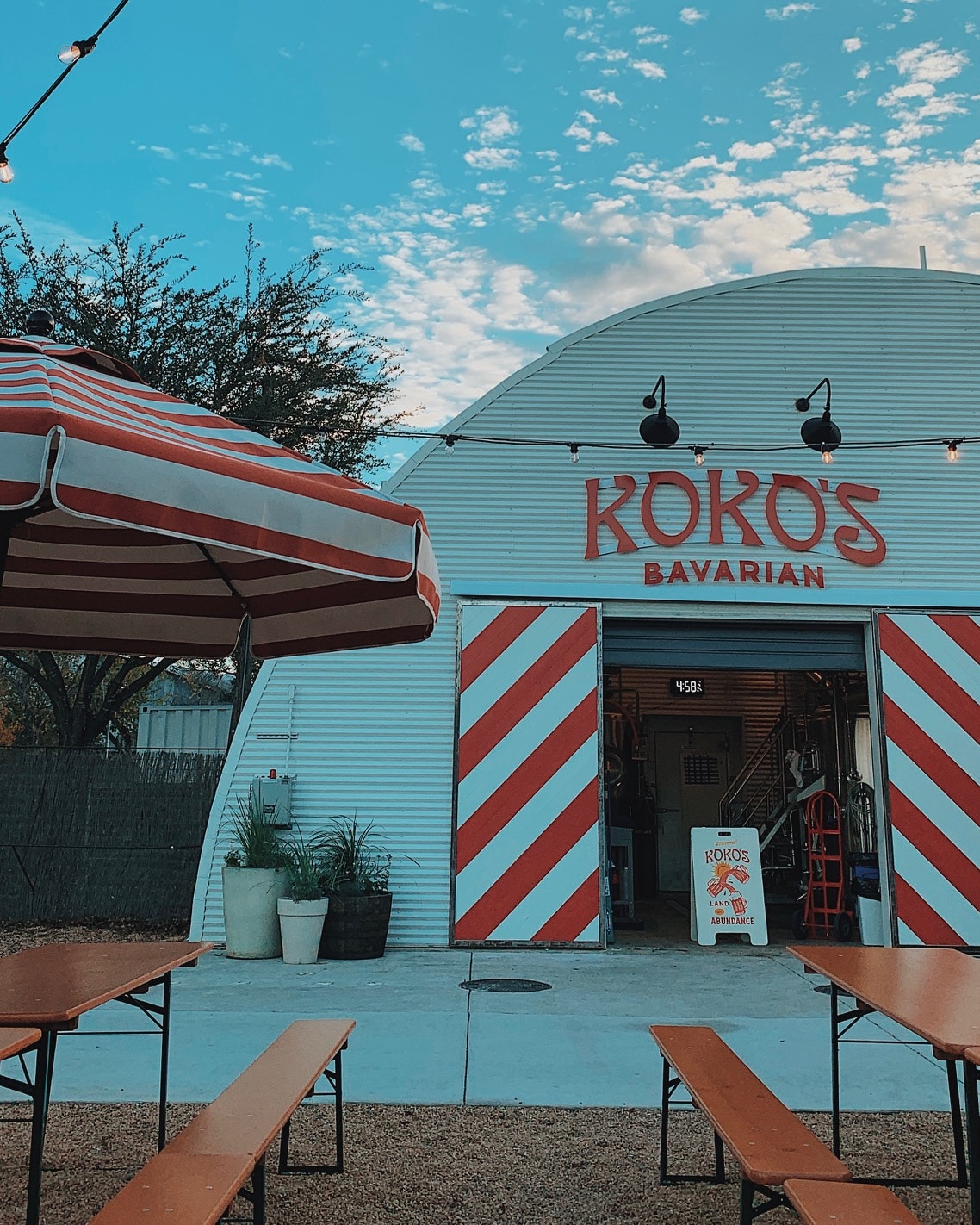 This new Austin spot offers abundant outdoor biergarten-style seating making it a great spot for kids and dogs, too! The menu features 30 varieties of classic German and local beers along with Texas-inspired smoked meats like rabbit-rattlesnake sausage. The giant pretzels, Belgian fries, Schnitzels and Red Velvet Cake Ice Cream Sandwich were hits with my crew!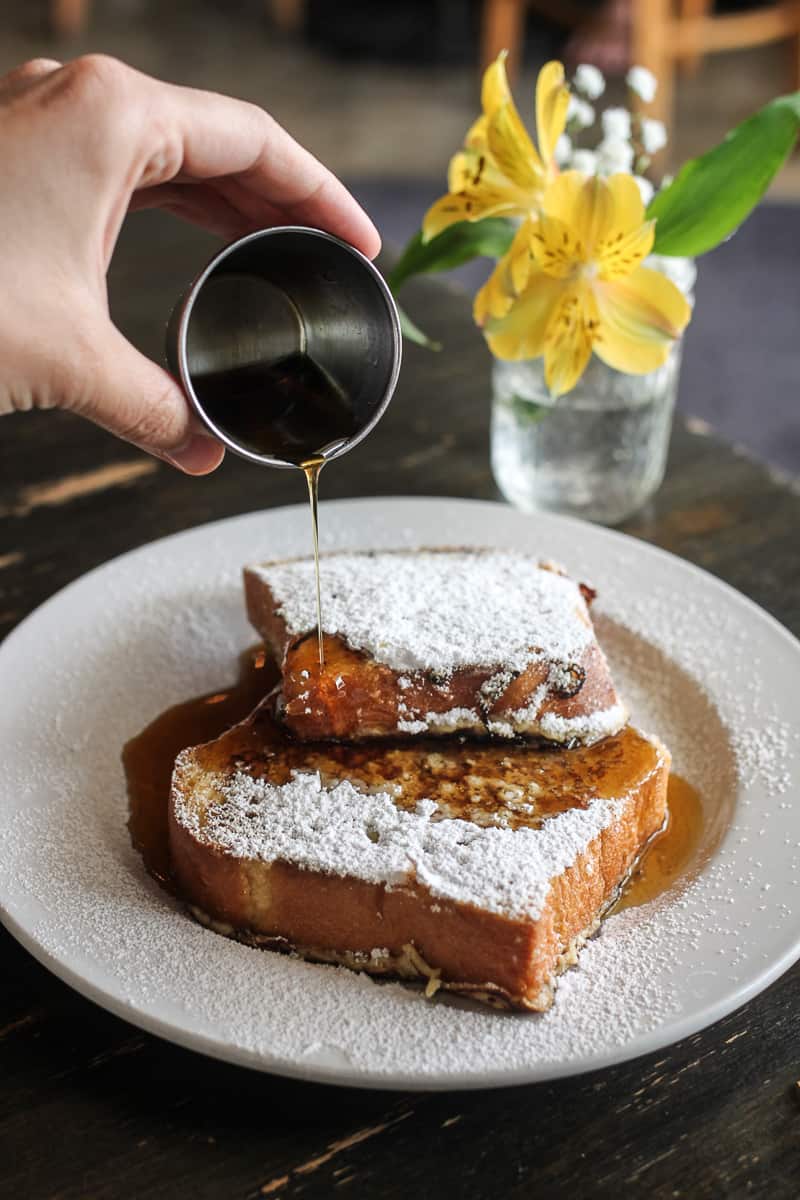 *Update: I read somewhere that they were closing the outdoor area so there maybe not be anything particularly kid-friendly about this one. I plan to check it out and report back!* The dinner service is full service and more upscale, but Texas French Bread is great for breakfast or lunch with kids. The Huevos Rancheros are my favorite, but I've never had a bite of food here that I didn't love. They aren't currently seating indoors, but I prefer the outdoor dining space anyways. Be sure to take a loaf of Pecan Raisin Bread for the road!
(image via Female Foodie)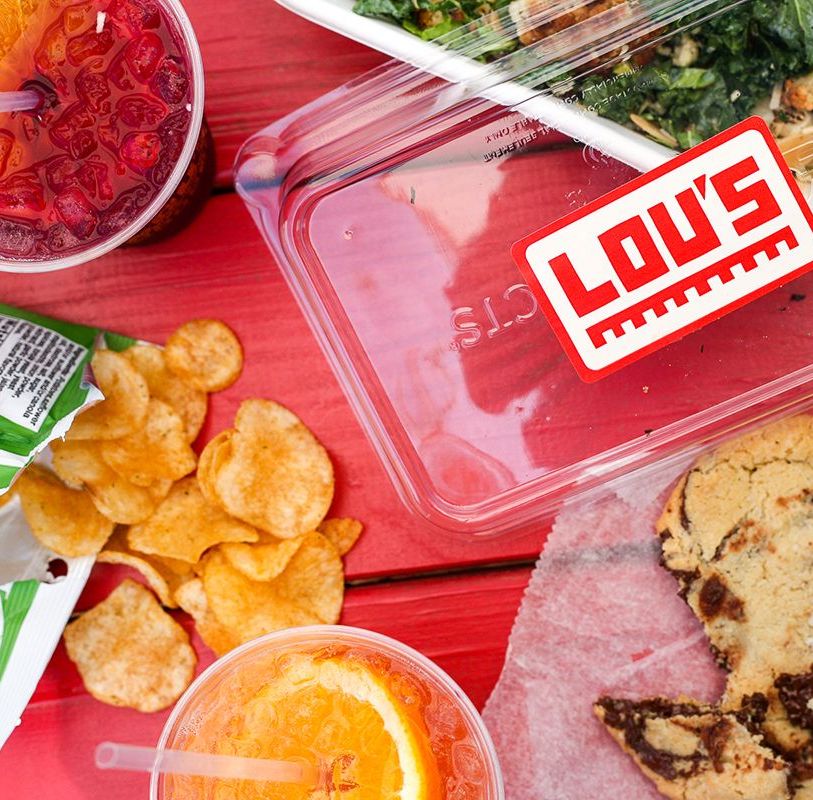 We stumbled upon Lou's Bodega one day while trying to meet friends at another spot for lunch. We ended up having the best brunch that day and were so glad we found it! There's plenty of room for kids, plus corn hole and ping pong. For breakfast get the old-fashioned donuts, breakfast sandwich and Intellgentsia coffee of your choice.
(image via Lou's Austin)
The South location was a favorite of mine in college. They opened their second location not far from us and it boasts a lot more tables than the original location as well as a really cool open area for kids to play. The decor is reminiscent of your favorite NYC pizzeria!
(image via Michael Hsu)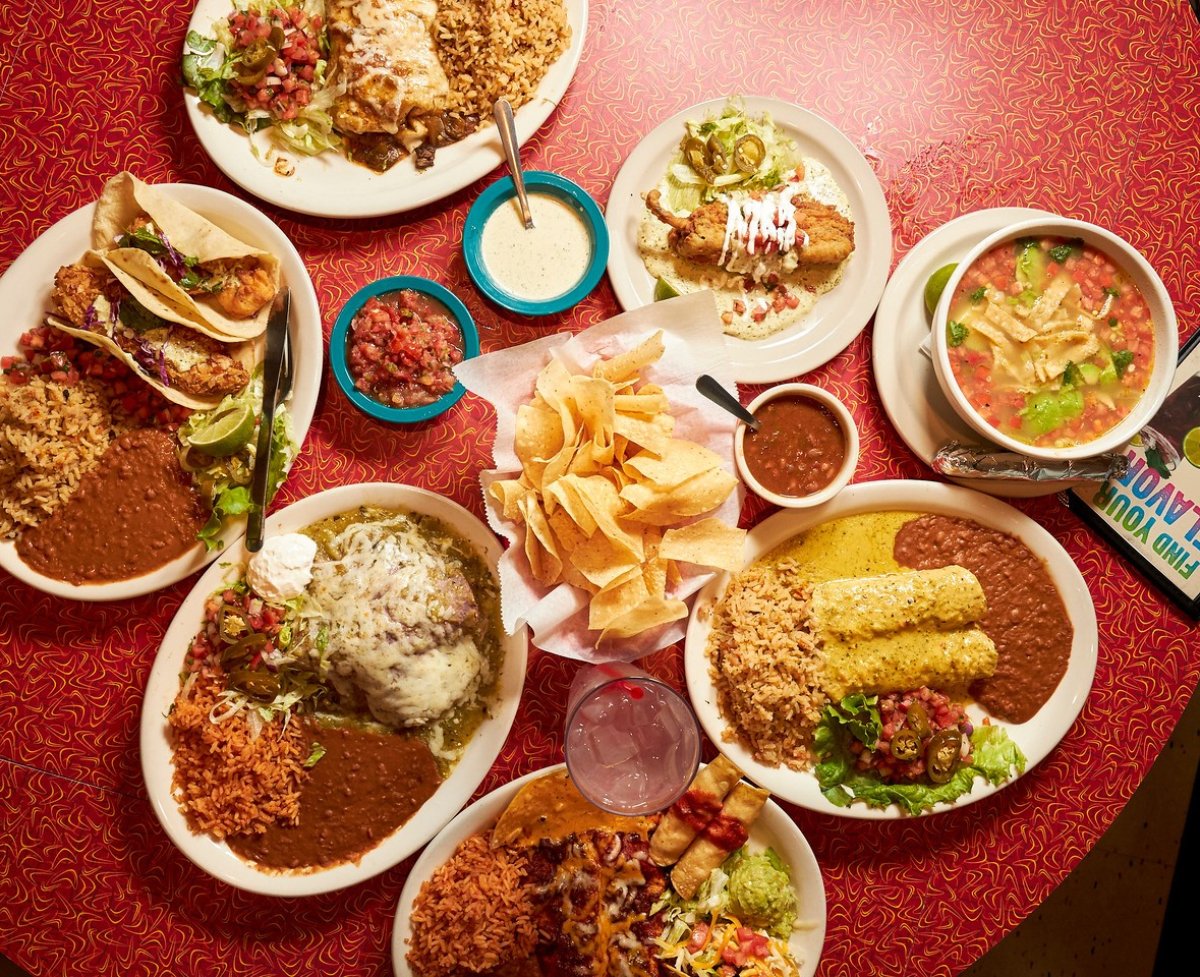 I don't know why, but this spot is so great with kids! Parker was taking ballet for a minute in Cedar Park and we always ended up here afterwards for dinner. There's a really fun area for them to run around outside and lots of menu options for everyone in the family.
(image via Fox59)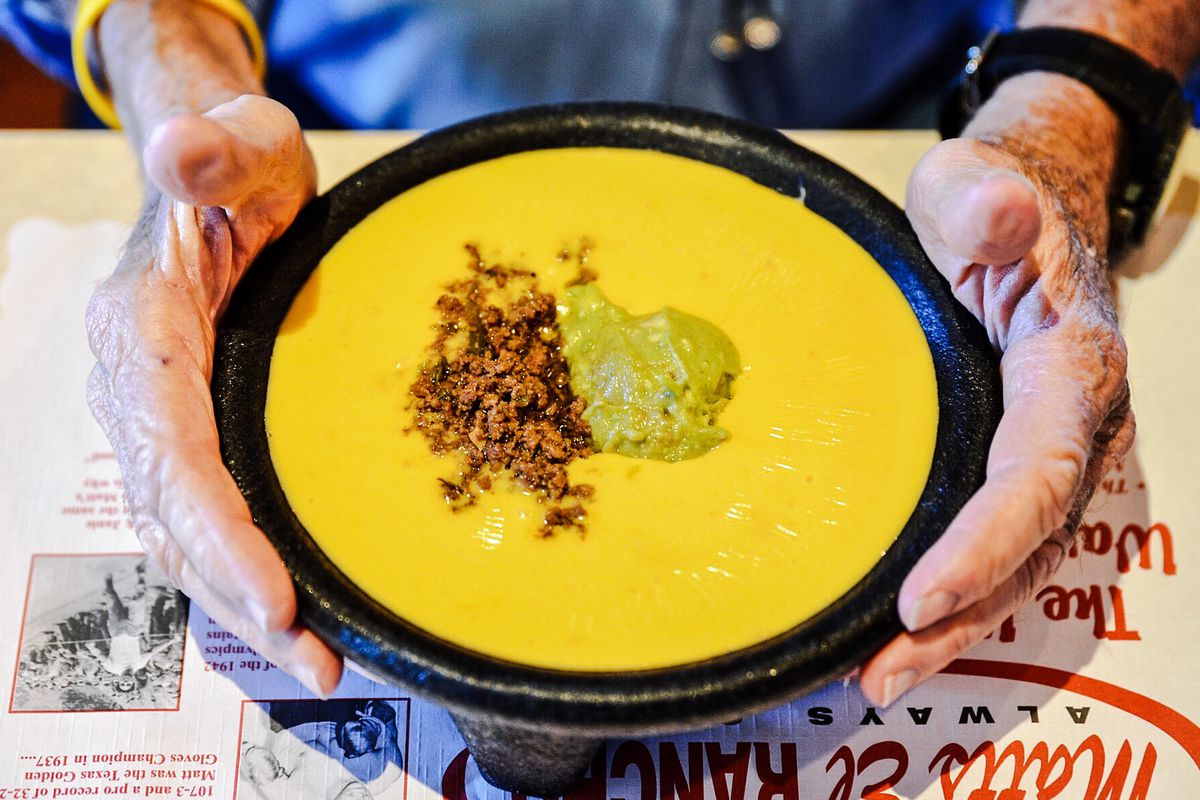 This is an Austin staple! It opened in 1952 and there are plenty of romanticized stories about their more famous patrons. This place is sprawling, so if your kids are sensitive to noise or crowds this is not the spot for you. That said, no one will notice if your kid is screaming or the baby starts to cry. This is the only place where I order a frozen margarita and starting the meal with their Bob Armstrong Dip is a MUST!
(image via Eater Austin)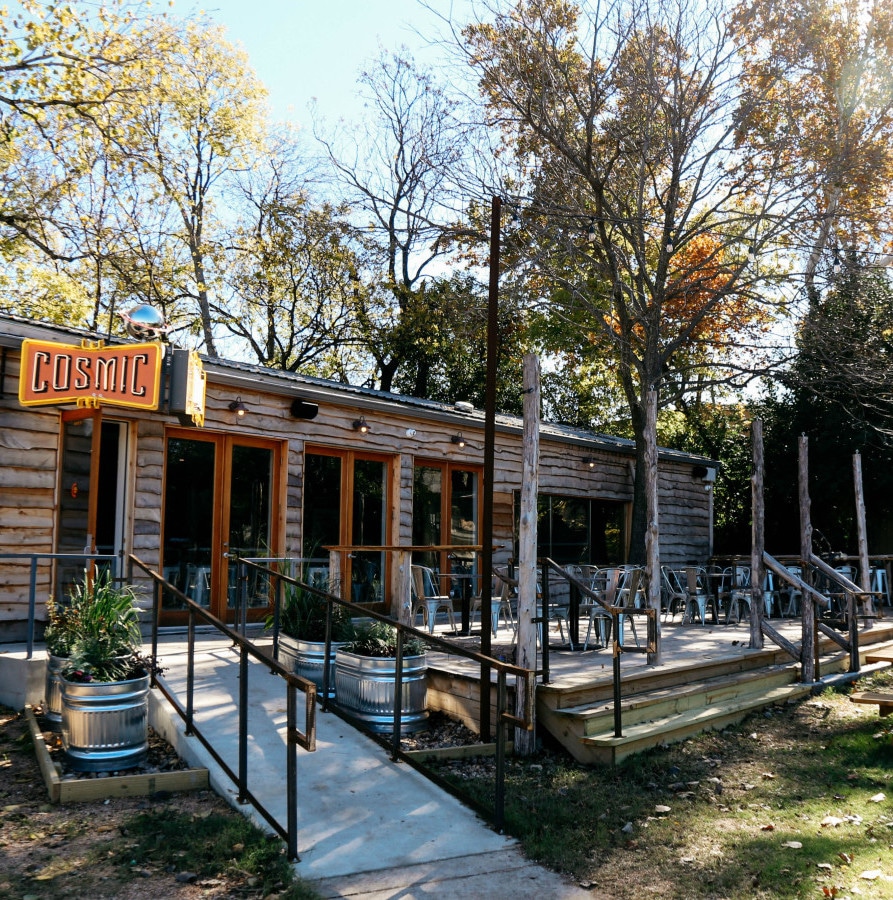 I first came here one weekend when Aaron was out of town for work and it was exactly what we all needed! They boast a pumpkin patch in October and an oversized chicken coop and rolling outdoor space year round. There are three to four food trucks on the property serving a wide variety of dishes to please any crowd and a full bar serving coffee, beer and more indoors.
(image via Austin Culture Map)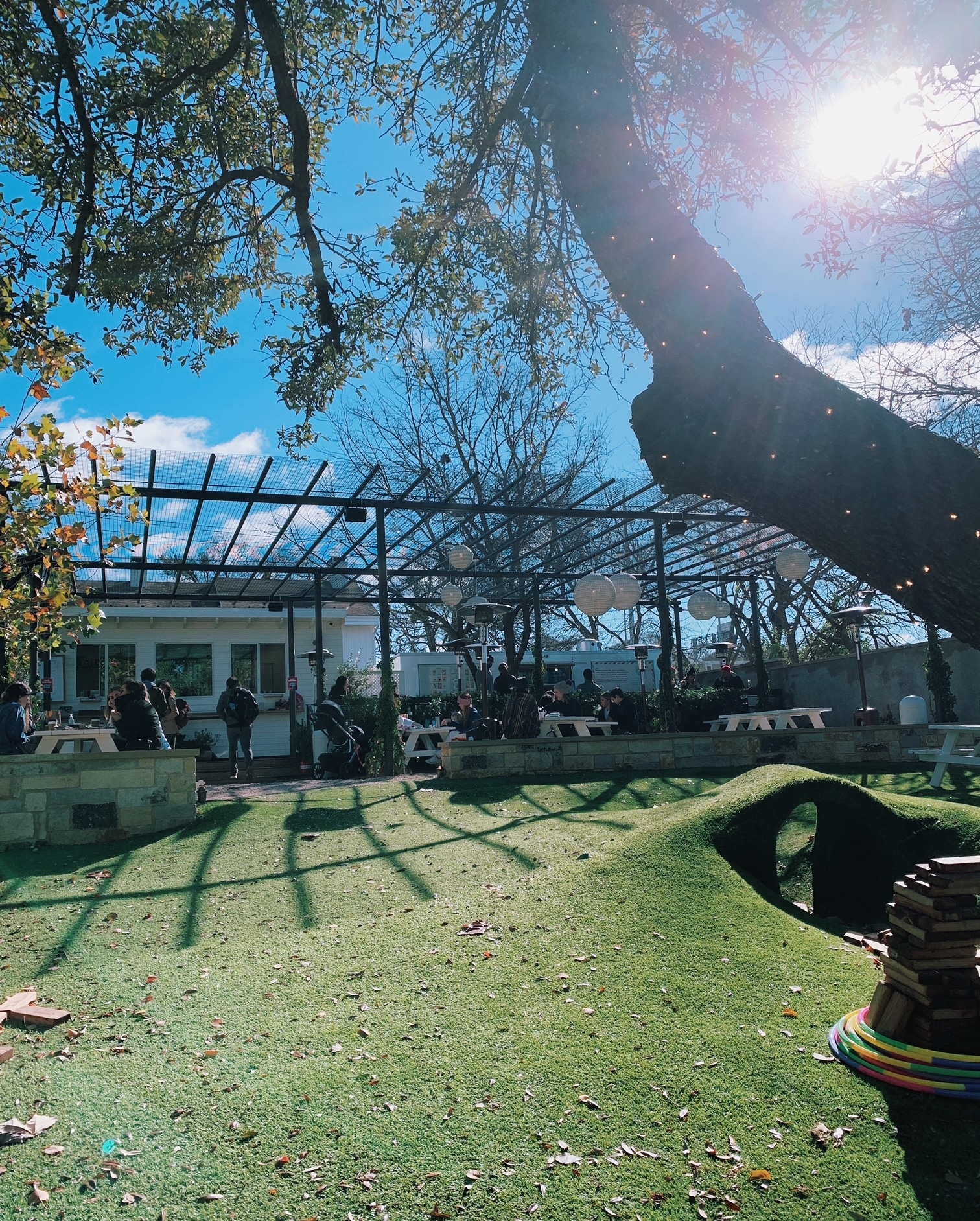 Veracruz Truck at Littlefield's
The Veracruz migas tacos is hands down the best breakfast taco in Austin, but their lunch tacos are also great. I love the Chicken Milanesa taco. The new location at Littlefield's has the coolest area for kids to run around while mom and dad catch up over tacos!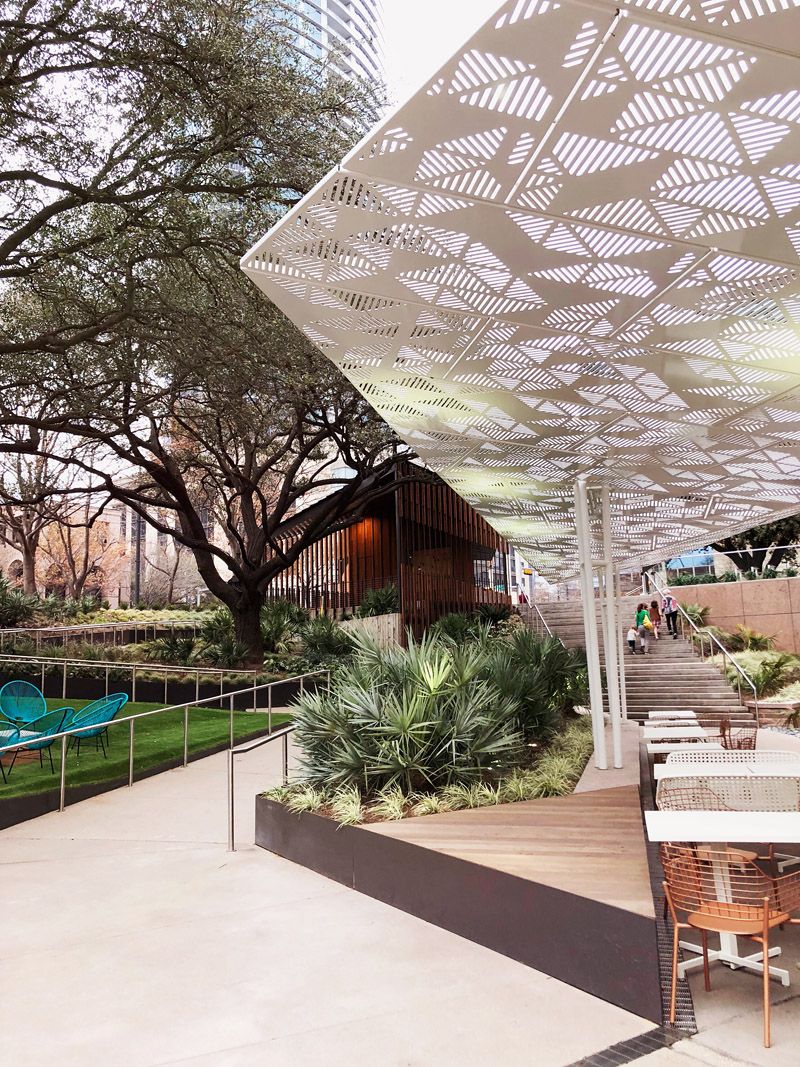 This is exactly like the mall food court of my childhood except with beautiful architecture and natural light, all of your favorite upscale restaurants like Henbit, Kome and Dai Due, and a sprawling outdoor hillside and dining area for the kids to roam free while I finish my spicy tuna roll.
(image via Food Banjo)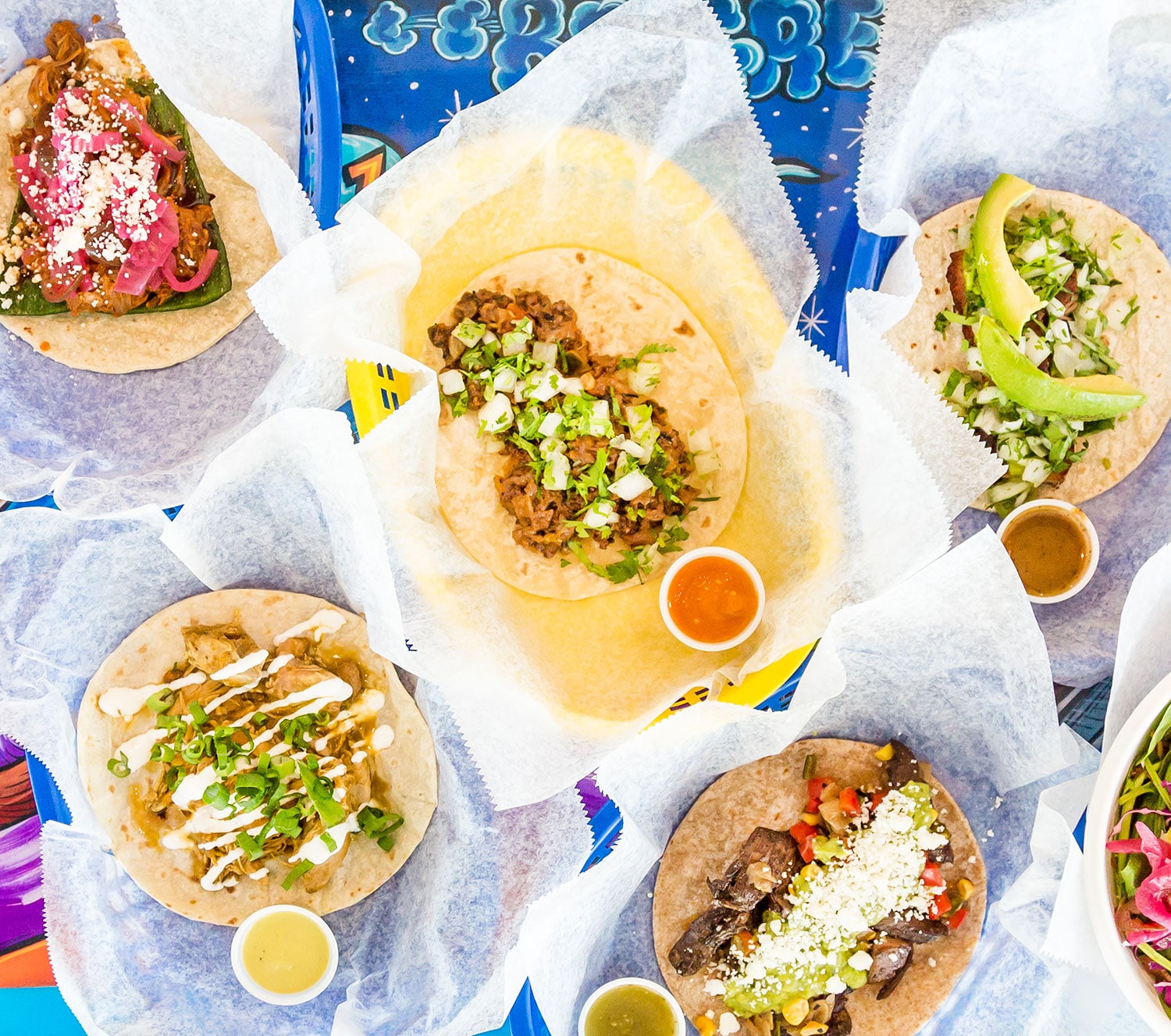 This spot is in our hood and just so easy! I actually prefer their lunch tacos to their breakfast tacos. There's a nice grassy area out back for dining al fresco, too. Pro-tip: Come happy hour, order a glass of wine from neighboring Dip Dip Tatsuya and enjoy with tacos on the outdoor picnic tables.
(image via Plano Magazine)
An Eastside original, Tamale House East offers ample outdoor seating tucked into a quaint, cozy backyard setting. They've been serving up some of the best migas tacos and tamales since 1958!
Kid Friendly Restaurants in Austin with Great Kids Menus: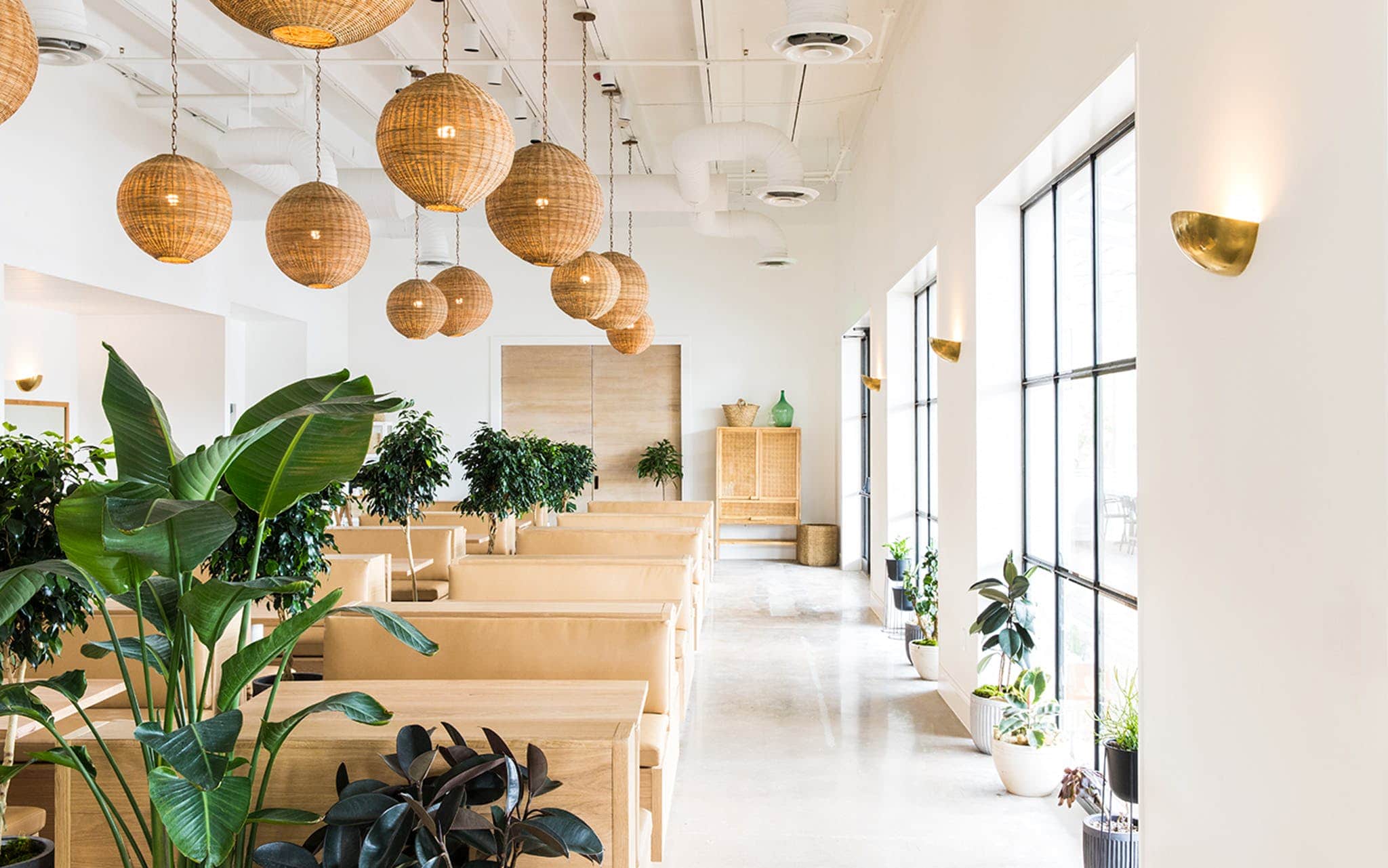 I love the kid's menu here! First, it's $5 which feels so reasonable. Even at burger places we go to the kid's menus are like $8 and $9! They have such great choices and sides including fries, seasonal fruit or carrots and hummus. They also have happy hour everyday from 3-6:30 and half price burger night on Mondays. Personally I love the pesto rice bowl, the grilled salmon and the braised meatballs. Also, the decor is beautiful!
(image via Texas Monthly)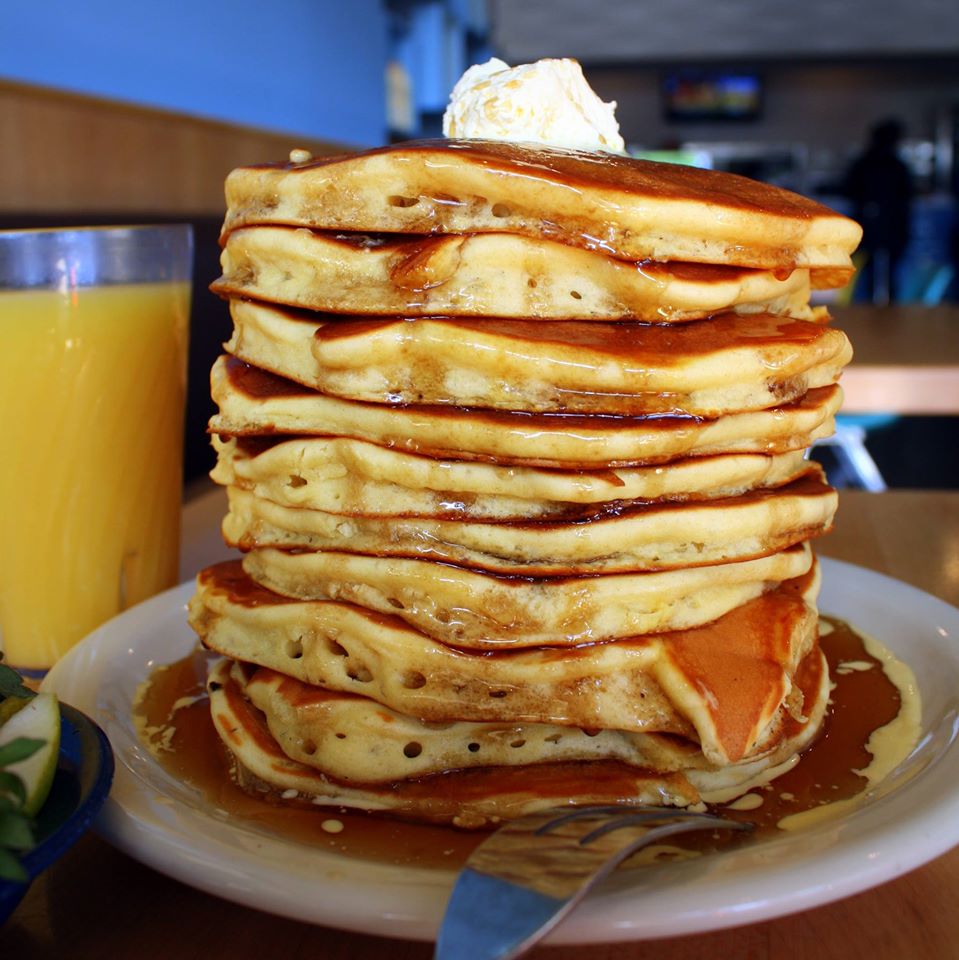 Kid's eat free on Tuesdays at this all-american classic cafe and the vibe is so chill that it's the perfect place to bring your kids for dinner or brunch in Austin!
(image via 365 Things Austin)
This quirky polynesian tex-mex spot offers more than just a tubular taco and pipeline enchiladas. Come for the vibe, the Lake Austin views, and Mozart's next door for coffee and dessert. My girls love their chicken quesadillas just as much as they love the Hawaiian feel.
(image via Trekaroo)
IF YOU'RE PLANNING A VISIT TO AUSTIN, BE SURE TO CHECK OUT THESE OTHER GUIDES!