Anyone else obsessed with braids this summer?! Keep reading for the best braid tutorials to try before summer's end! From braid crowns to topsy tail pigtails and spring vibes to bridal do's, it's all here...
(originally published July 2019) Last week when we were in San Diego I had a minute to braid all of the girls' hair. Parker and her friend Greta got matching pigtail braids and Ellie got a combination of french and dutch braids all braided together into one braid.  I really love braiding and wish I had the time to play and do fun hairstyles every day, but alas who really does?! That said, these special braid tutorials are worth the extra effort if you get the chance and are perfect for adults and kids.
Keep reading for all of the best braid tutorials... (just click through on the corresponding links for the step by step details!)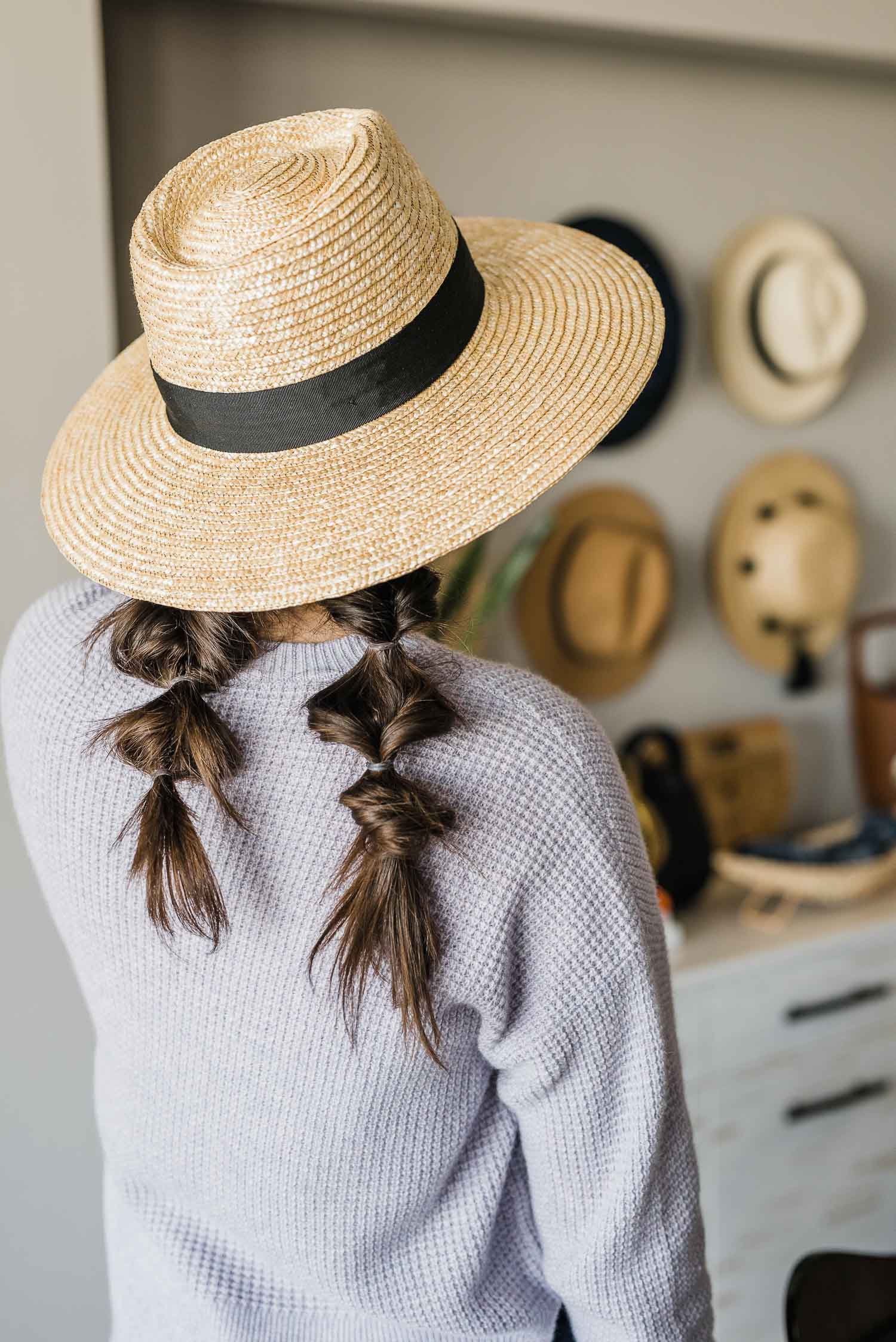 Topsy Tail Pigtails Hair Tutorial
We posted a really similar topsy tail tutorial that you can see here! This one is so simple! I do it on Parker all the time!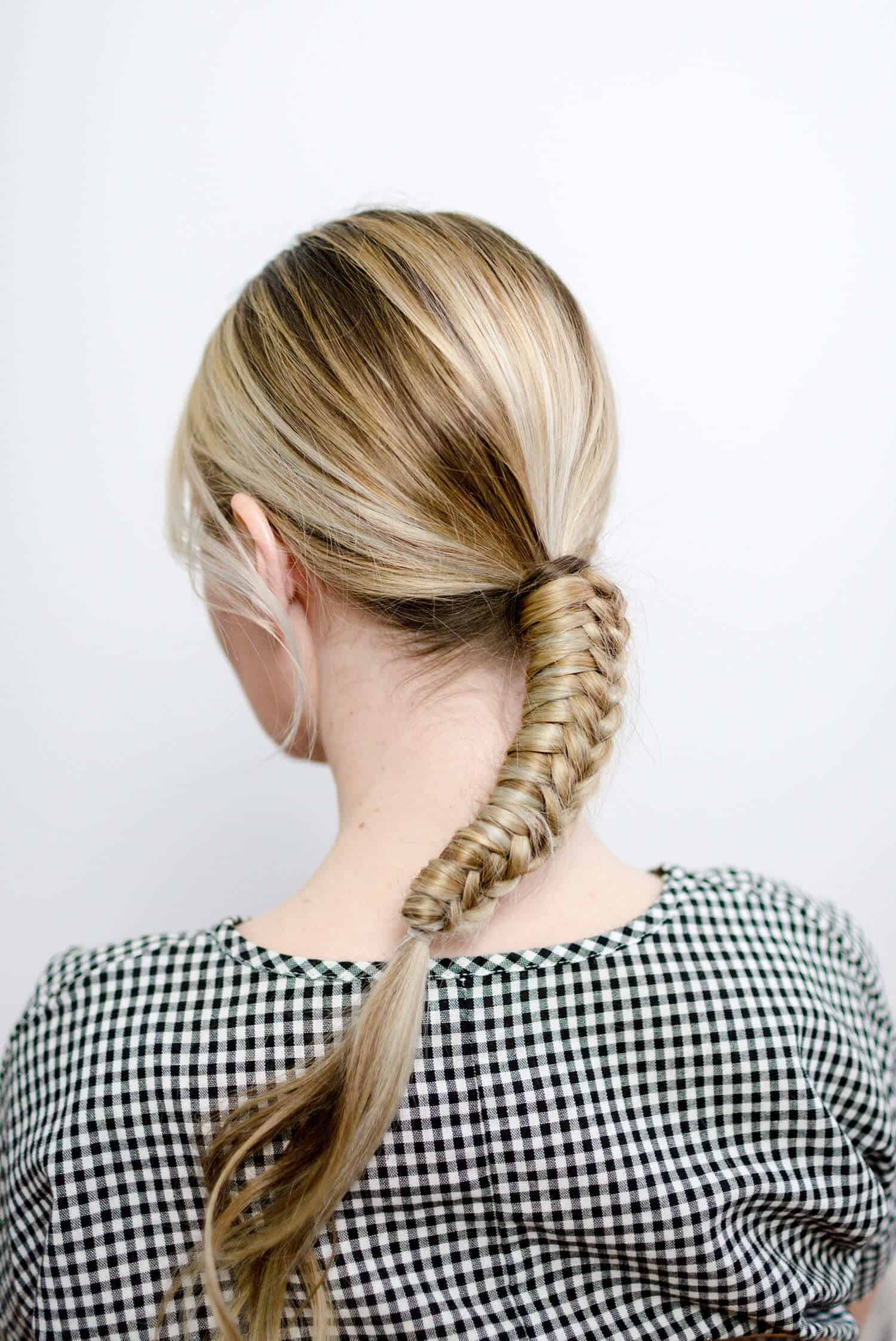 Easy Staircase Braid
This is a super easy way to be able to go from work to events to parties to … whatever! I love this staircase braid because you have tons of options to get creative with. Plus, it looks a lot more complex than it is. So everyone is always impressed!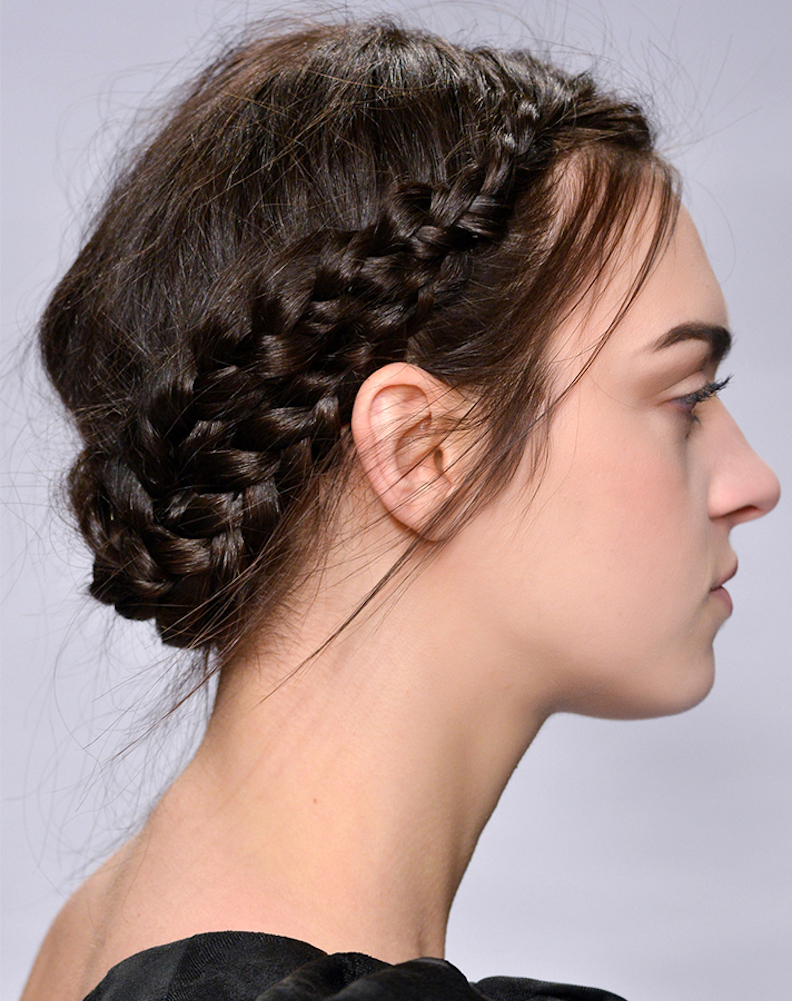 Halo Braid
Never not a fan of a braid crown! It's so romantic and looks so 'done' when actually it's perfect for your messiest, second day hair.
via Style Caster
Pipe Braid
Part French braid, part infinity braid, and part twist, very cool!
via Refinery29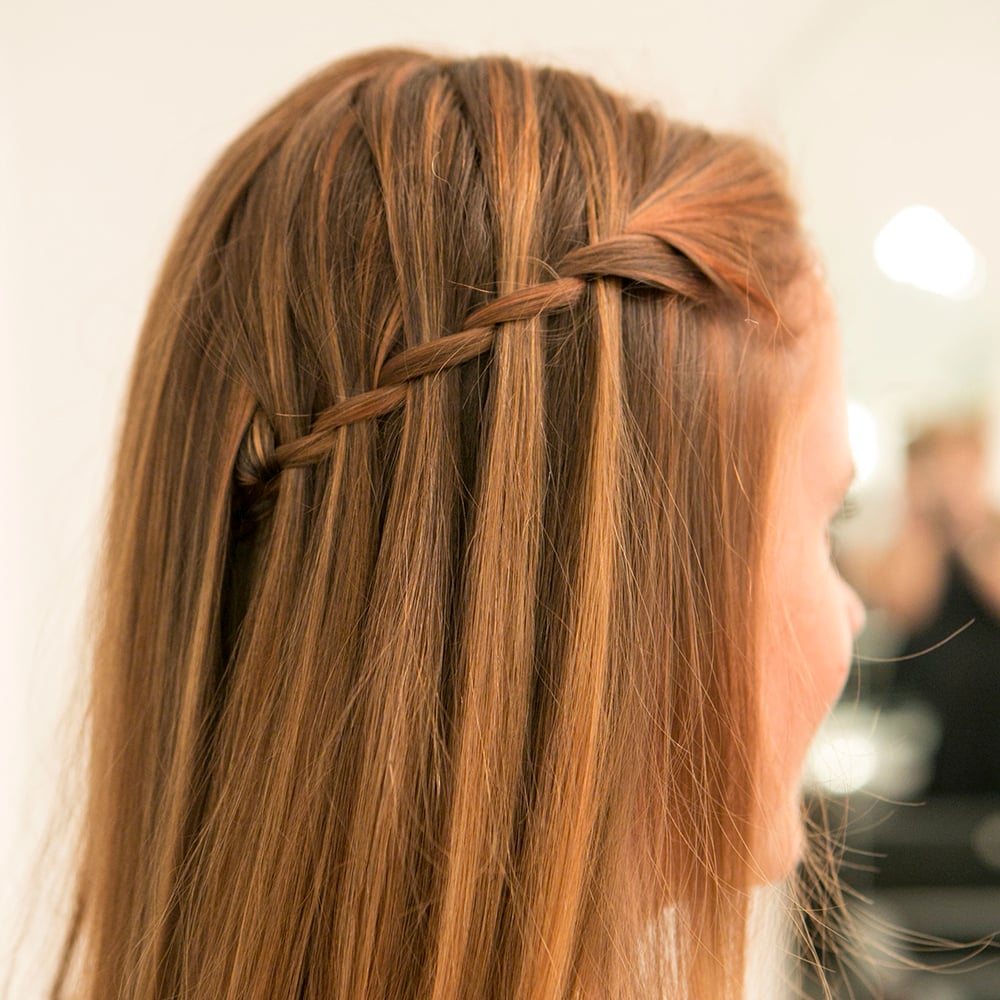 Waterfall Braid
This tiny little braid is so delicate and would be perfect for the kiddos, too!
via Pop Sugar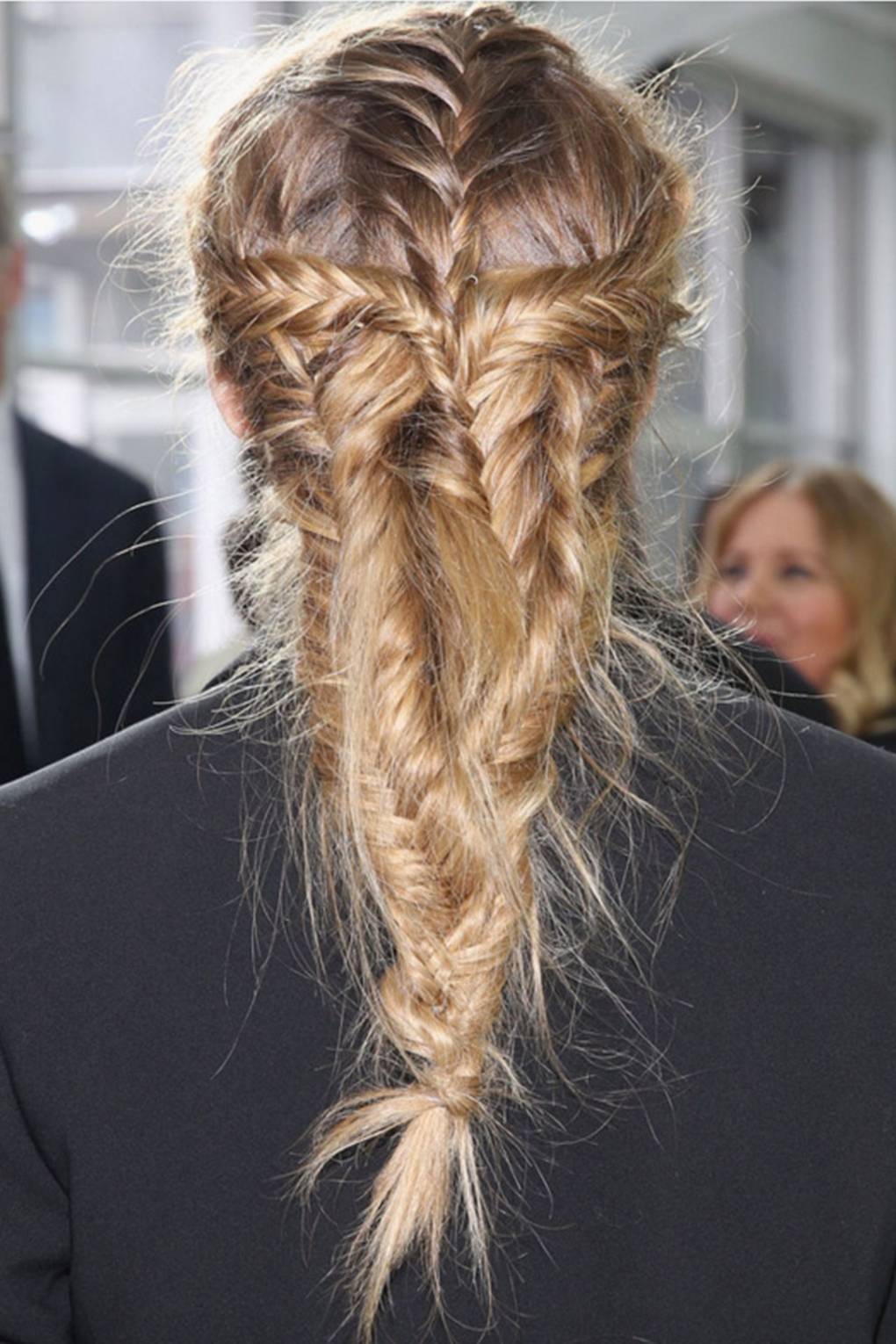 Fishtail Braid
This look embrace flyaways and a messy texture, the punk rock of braids!
via Glamour UK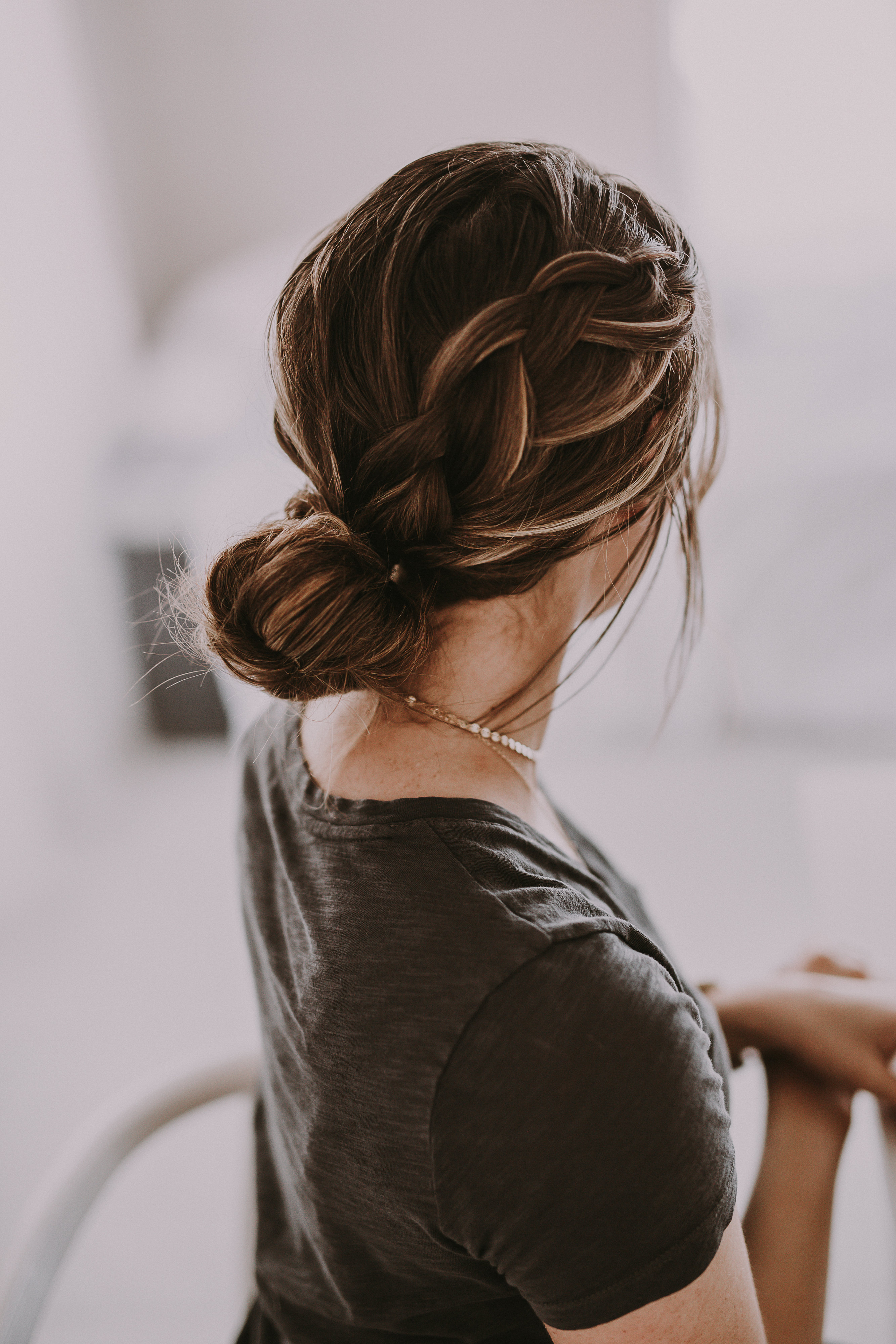 French Braid Bun
This might be my fave of all! It's so simple and yet so chic! Click through for the full tutorial.
via Dani Marie
Fishtail Flower Braid
A showstopping braid with a floral theme.
Upside Down Braided Bun
This is a really fun alternative to a simple bun and would make for a perfect bridesmaid hairstyle! What do you think?!
via Camille Styles
Center Braid Pony
Love this one! Perfect for those days when you need your hair swept up, but a simple ponytail just doesn't feel like it will do the trick!
via Hello Glow
(For more hair tutorials, see here!)
Braid Tutorials
It's not that easy to pull off an excellent, awe-inspiring braid every single time you try! Practice and be patient when trying new braids from online braid tutorials. It takes time to get your fingers moving correctly, especially if you don't have the best dexterity. Sitting down in front of a mirror is also helpful, as you become more relaxed. Initially, choose simple, three-strand braids.
Once you begin feeling more confident, you can try adding new hair to each strand to create a type of French braid. Remember that if you get lost in a technique, you can always resume with a simple three-strand braid.
Top Tips For Braid Tutorials
When watching online braid tutorials, If you're a beginner, try doing simple braids that are off to the side, such as a side fishtail braid, which is easier than doing a braid straight down your back.
Braid hair when it's wet or damp, so you can catch all the loose ends inside the braid and form a really clean, sleek style. Also, rubbing a lightweight texturizing wax or cream on each section before braiding helps holds little layers in place.
If you sleep on your braids, use a silk pillowcase to keep the braid from frizzing or falling out.
The tighter the braid, the longer it will hold, so use a braiding technique like the fishtail or halo braid, to keep slipper hair from falling out.
If You're Looking for More Braid Ideas, Be Sure to Check Out These Posts:
Have you tried any of these braid tutorials? Which is your favorite? I'd love to hear from you in the comments section below!