It was less than a hundred degrees yesterday which in Texas can only mean one thing: fall is right around the corner! Keep reading for all the best boots for fall I tried on so you don't have to!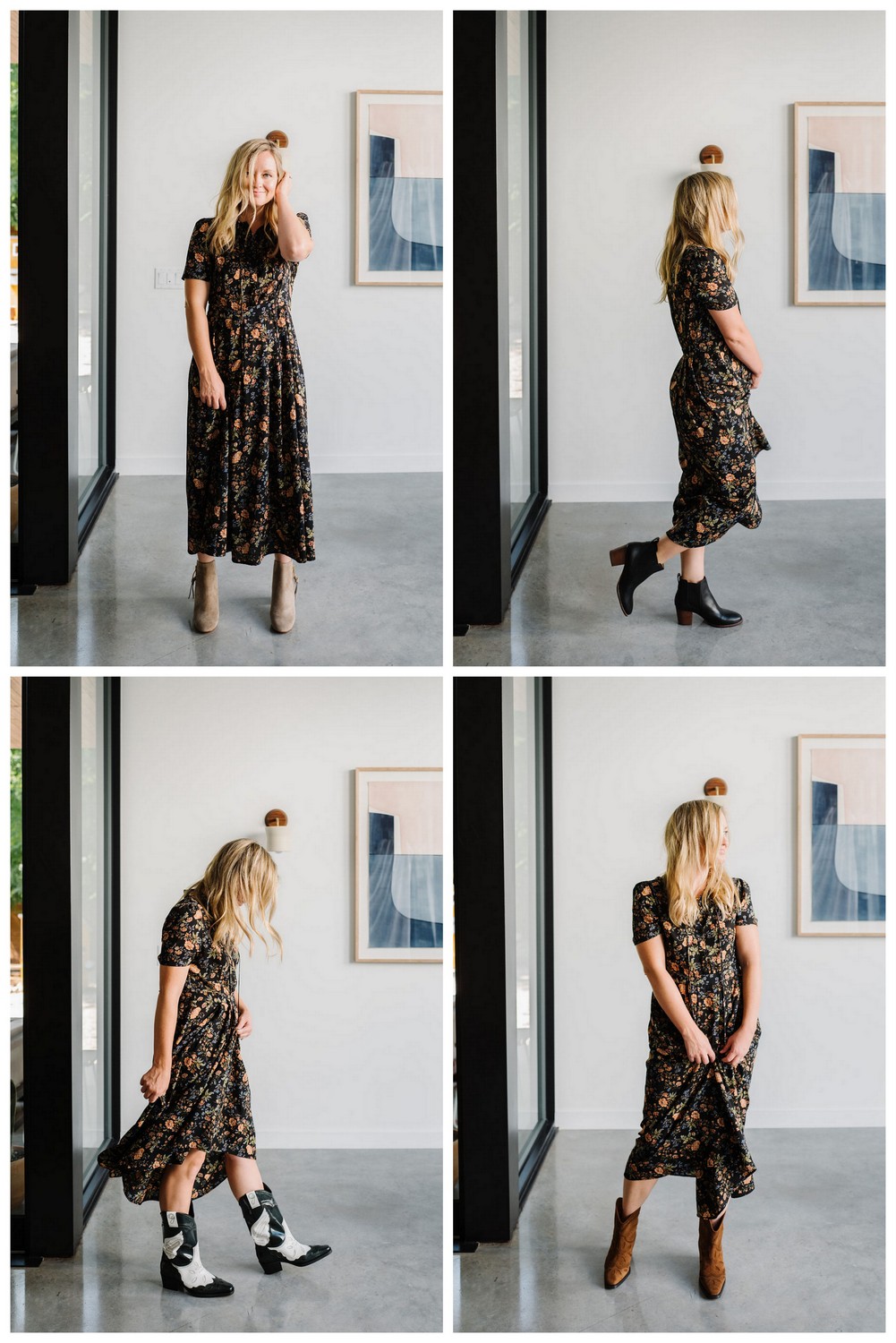 In July, I instituted a spending freeze. It wasn't so much that anything was out of control or that I felt like I was overspending, but I felt like I was buying thoughtlessly. I was spending more time contemplating what I was going to have for lunch than I was what I would put into my closet. Purchases were made after a thought process of, "Oh these jeans are cute" or "Why would I not want another micro floral midi skirt".  The idea of the spending freeze was to couple it with a seasonal budget.
I talked about it more here, but essentially an allotment of money for each season rather than just buying whenever I found something I wanted to buy. The upside to thinking about shopping this way is that if you truly want to drop a lot of cash on a bag or pair of boots that you're obsessed with and it fits within your seasonal budget or you save two seasons or whatever it may be, you can do it guilt-free. That money was intended to be spent on wardrobe and you did so thoughtfully.  The even better part of it is that you have time to really be thoughtful about what you want. I haven't bought anything new since July and won't until September. A few weeks ago when we shot this post I thought I had to have those Jesse Kamm pants. Don't get me wrong, they're amazing. But when I thought about what I would wear them with, they feel more spring to me-- tank tops and platform sandals, for example. Is this all making sense? I mentioned here that I really want leopard boots or sneakers for fall, but the more I've thought about it I kind of think the cheetah print Jenni Kayne mules would be the shoe I would wear all fall long. (I wore these ones on repeat last year-- all about shoes I can slip into super quick and be out the door!)
This is a very, very long intro post to the best boots for fall to say that there are really very few better ways to invest in your wardrobe than with a great pair of boots! (That's one of the reasons I think I'm going to pass on the leopard print boots this fall-- I already have a handful of pairs that have been collected over the last 6-7 years that I can still wear now.)
And with that, here are all the best boots for fall that I tried on so you don't have to! (Like these try-on posts? You can see them all here!)
Western Style High Boot, Ganni
These boots are AMAZING, but honestly they were super uncomfortable for me and a little tight around the toe box. Oddly enough the lower version of the same boot was much more comfortable.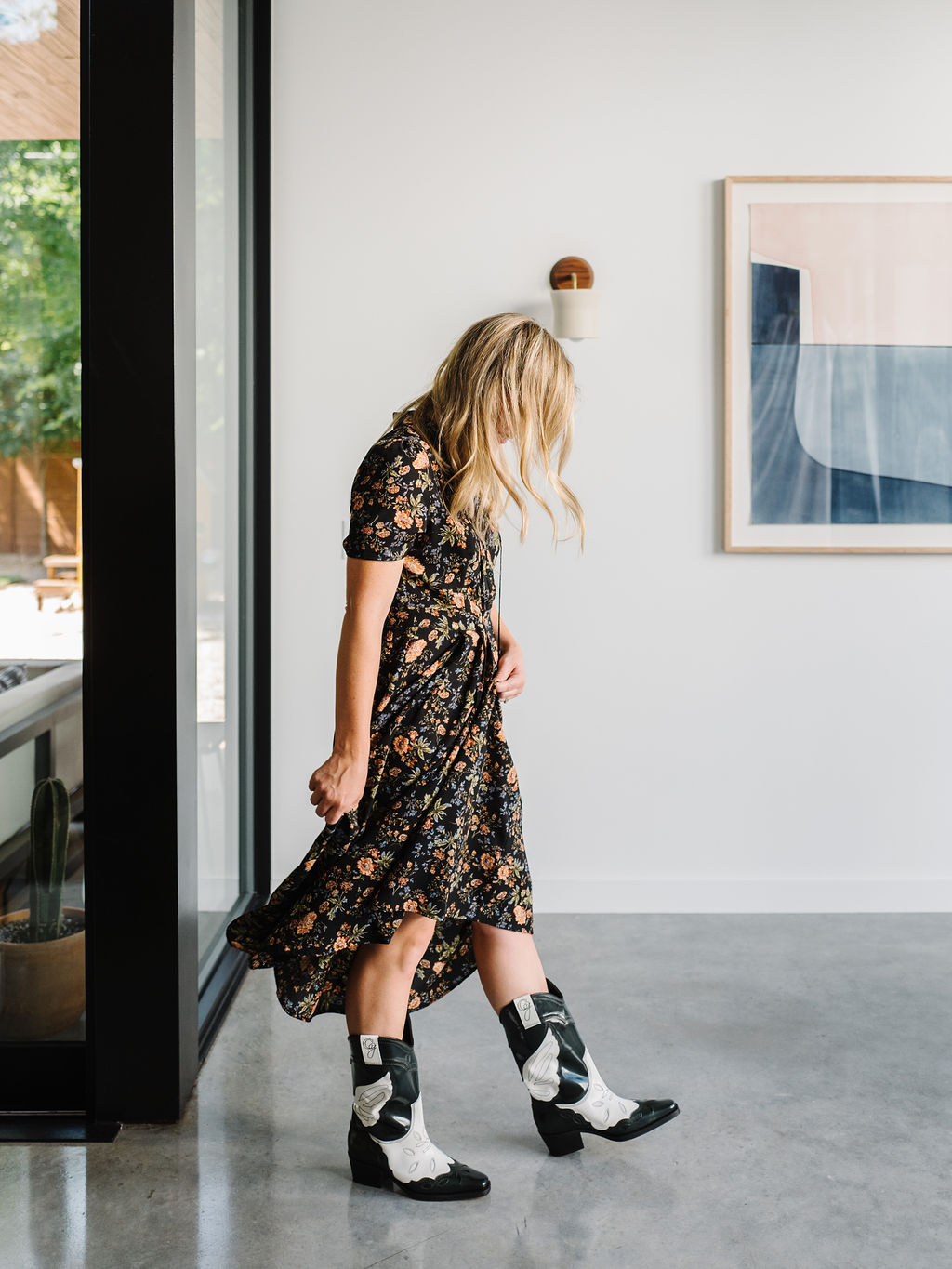 Croc Ankle Boot, LoQ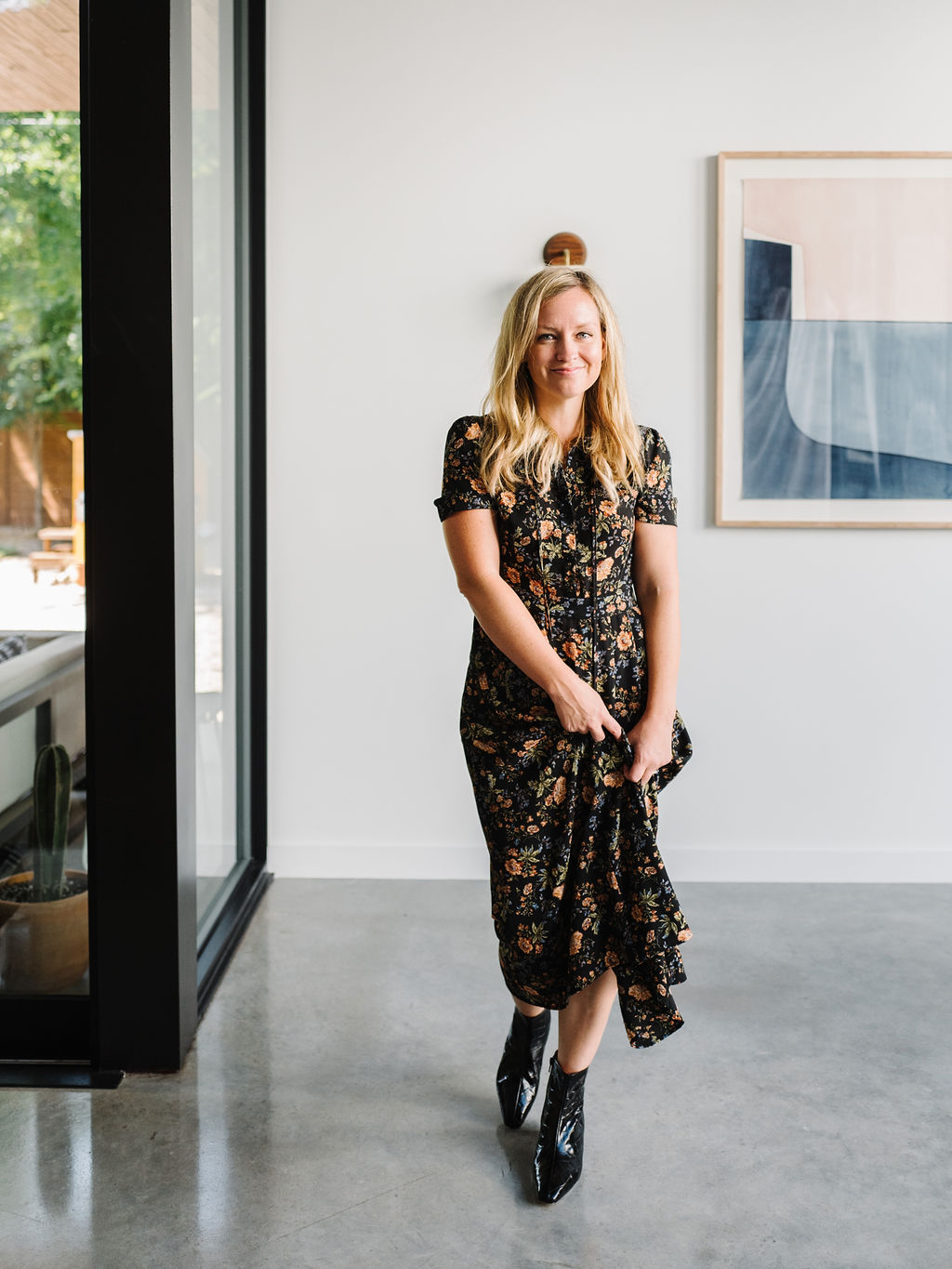 I love these as an everyday boot. Favorite jeans, effortless tee, cool girl earring and out the door.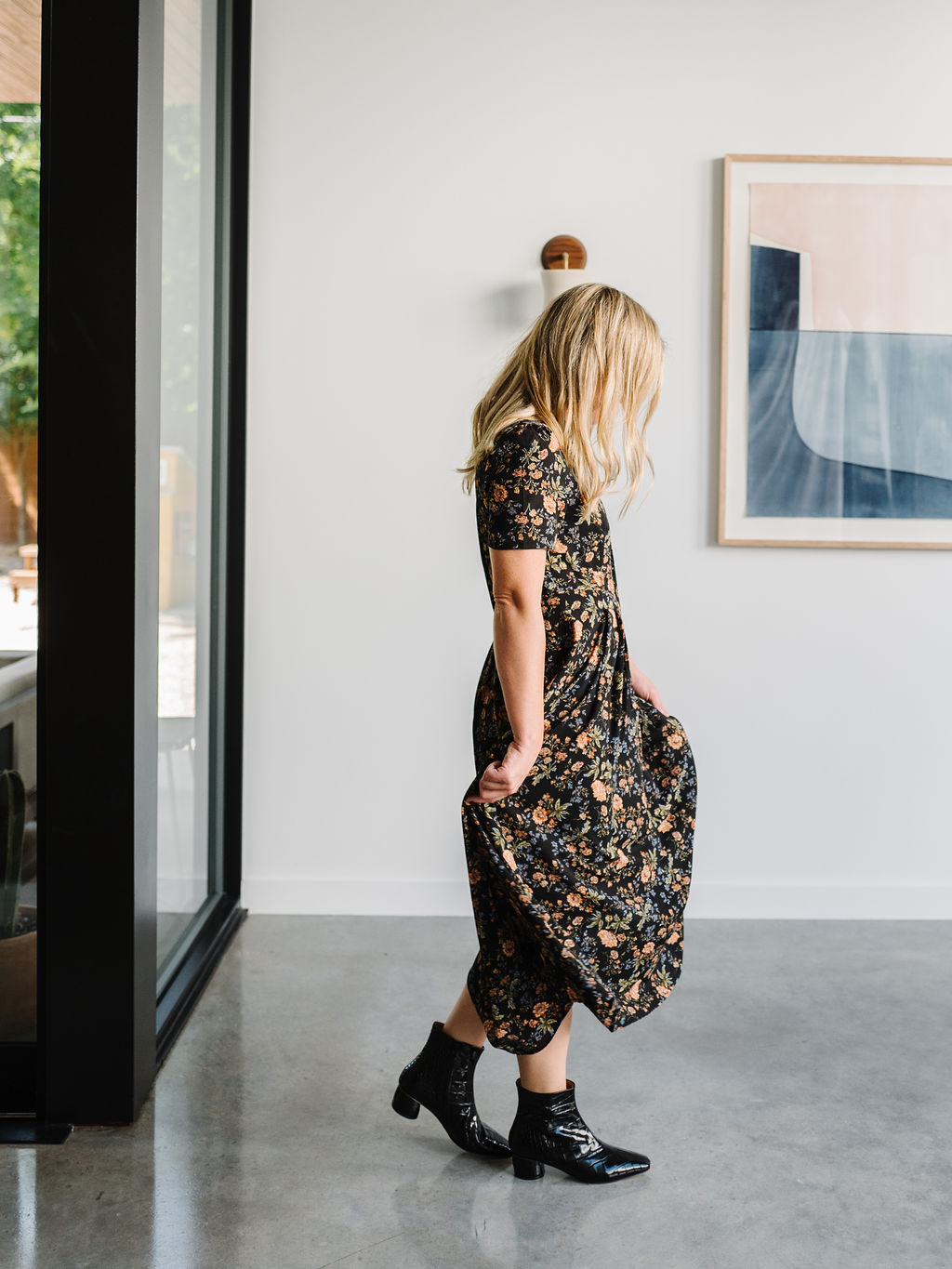 Suede Ankle Boots, See by Chloe
I love these boots! The toe is so round and I wasn't sure what I would think about them on but they're actually incredible! This color way is so flattering.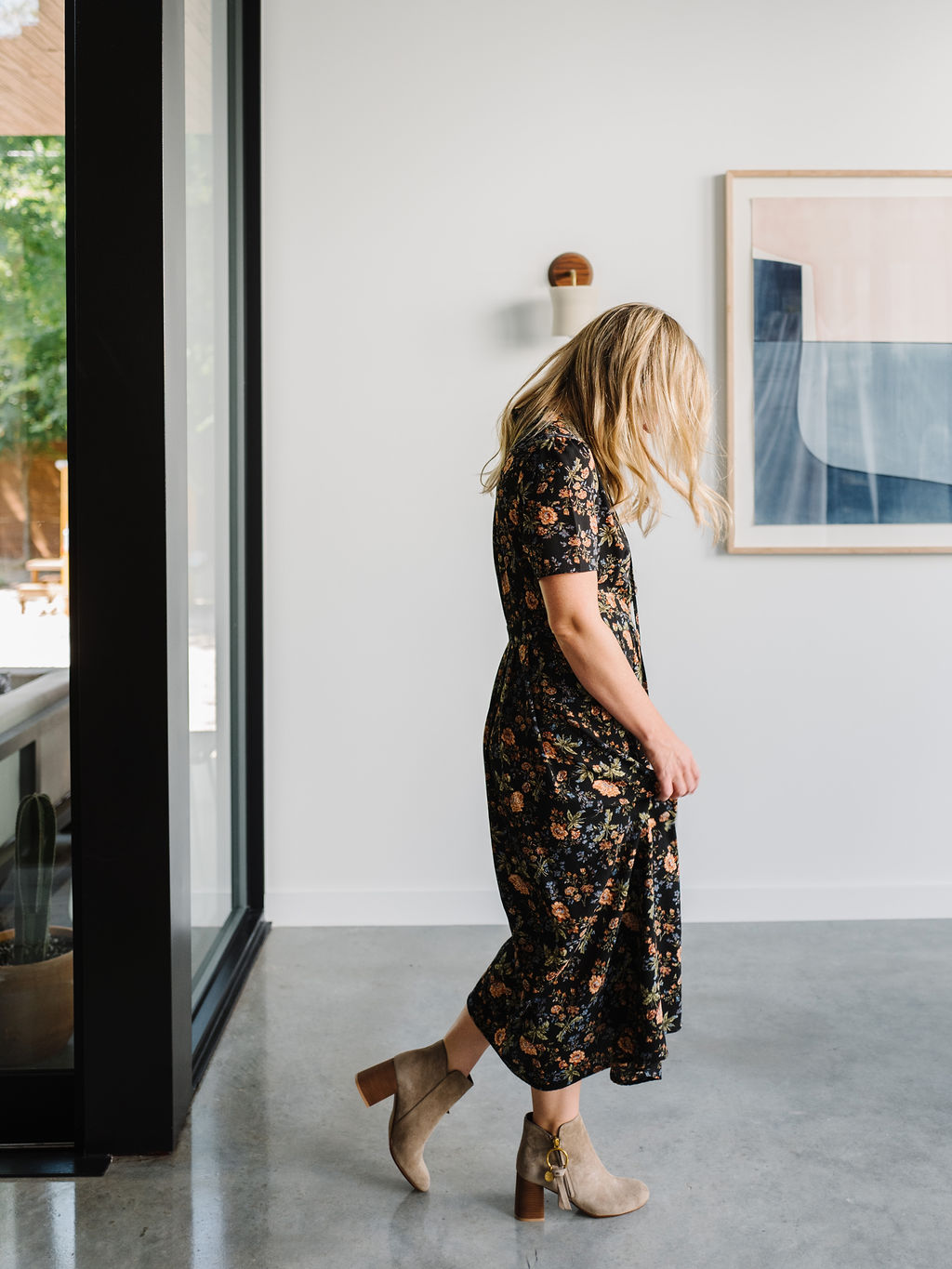 Black Low Booties, Sam Edelman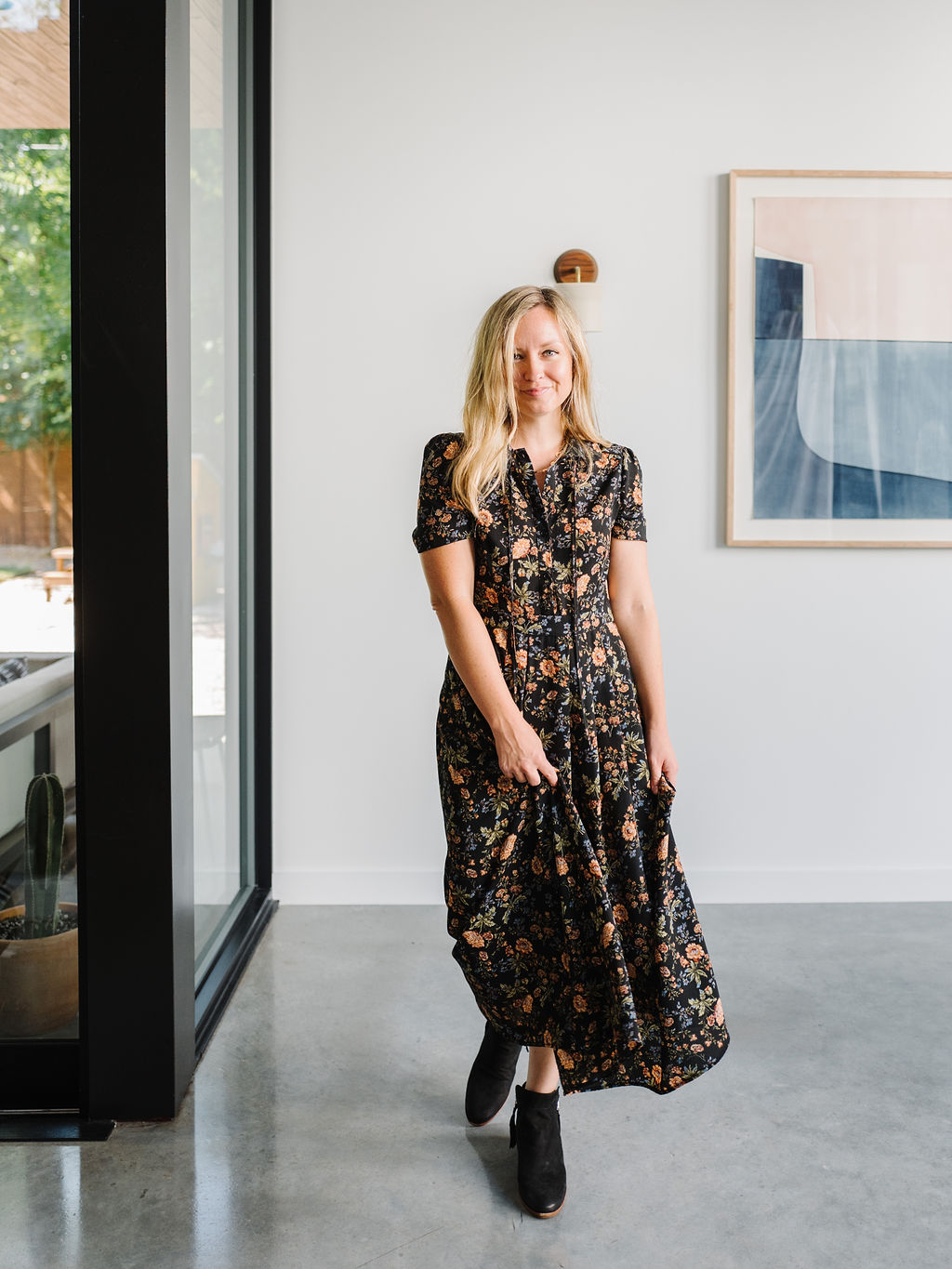 Cute! The low heel and slender profile make these the perfect everyday boots for fall.
Black Leather Ankle Boot, Madewell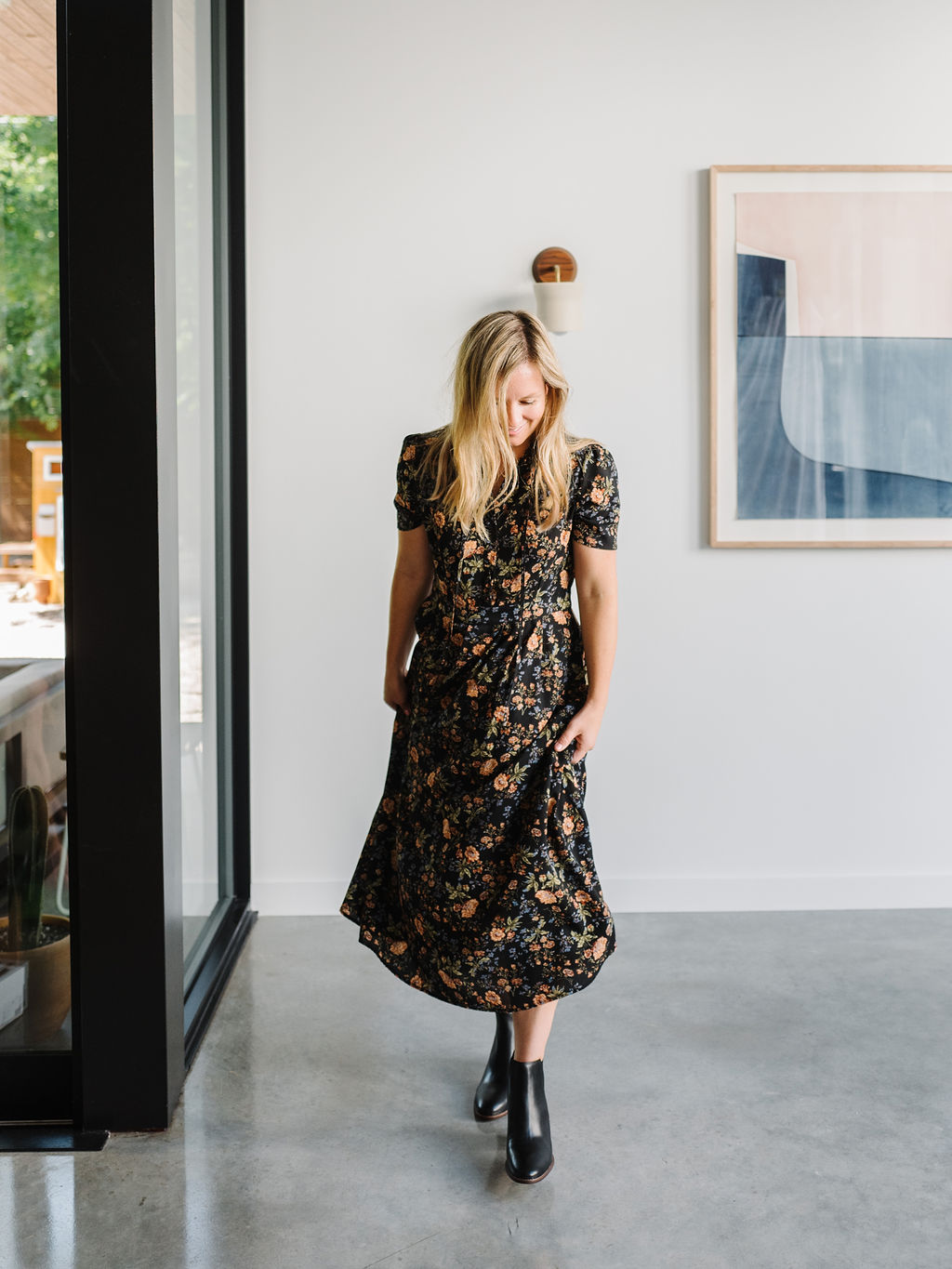 I LOVE these boots. If you're looking for an all-purpose boot for spring, look no further. Dress it up, dress it down. It's super timeless, too.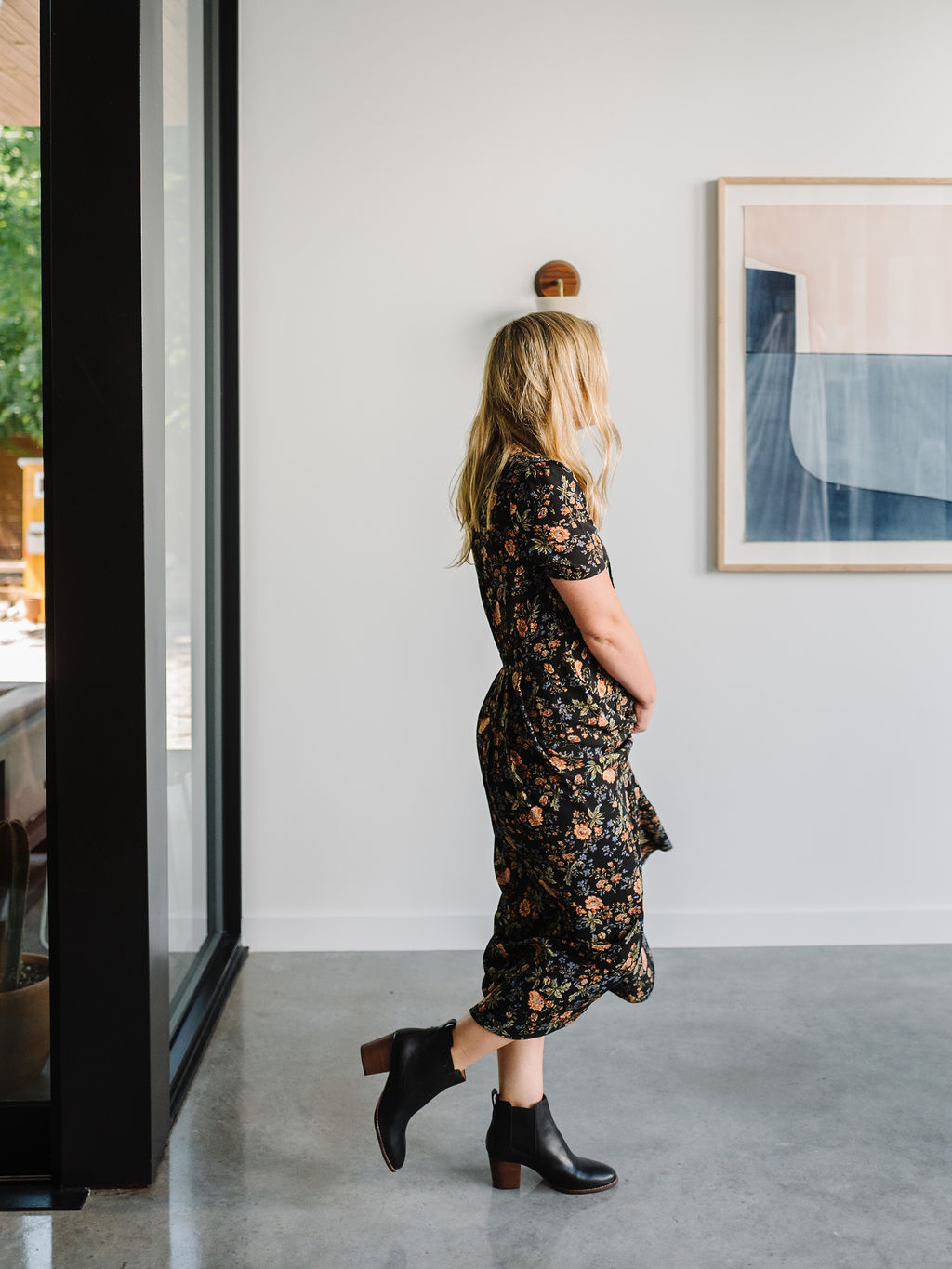 Low Western Boot, Ganni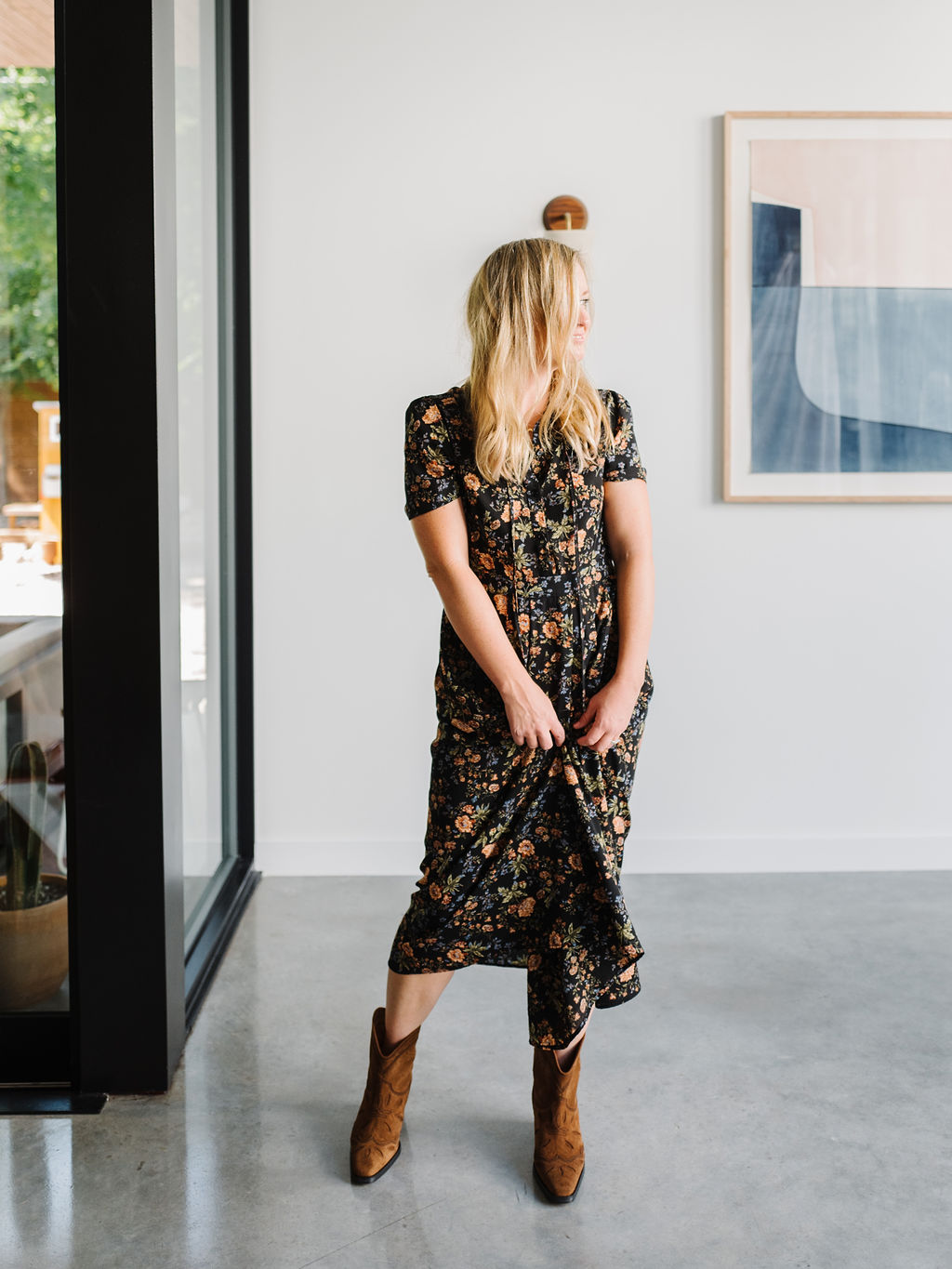 Eek! I love these Ganni boots so much! They were super comfortable and that shade of brown suede is 100.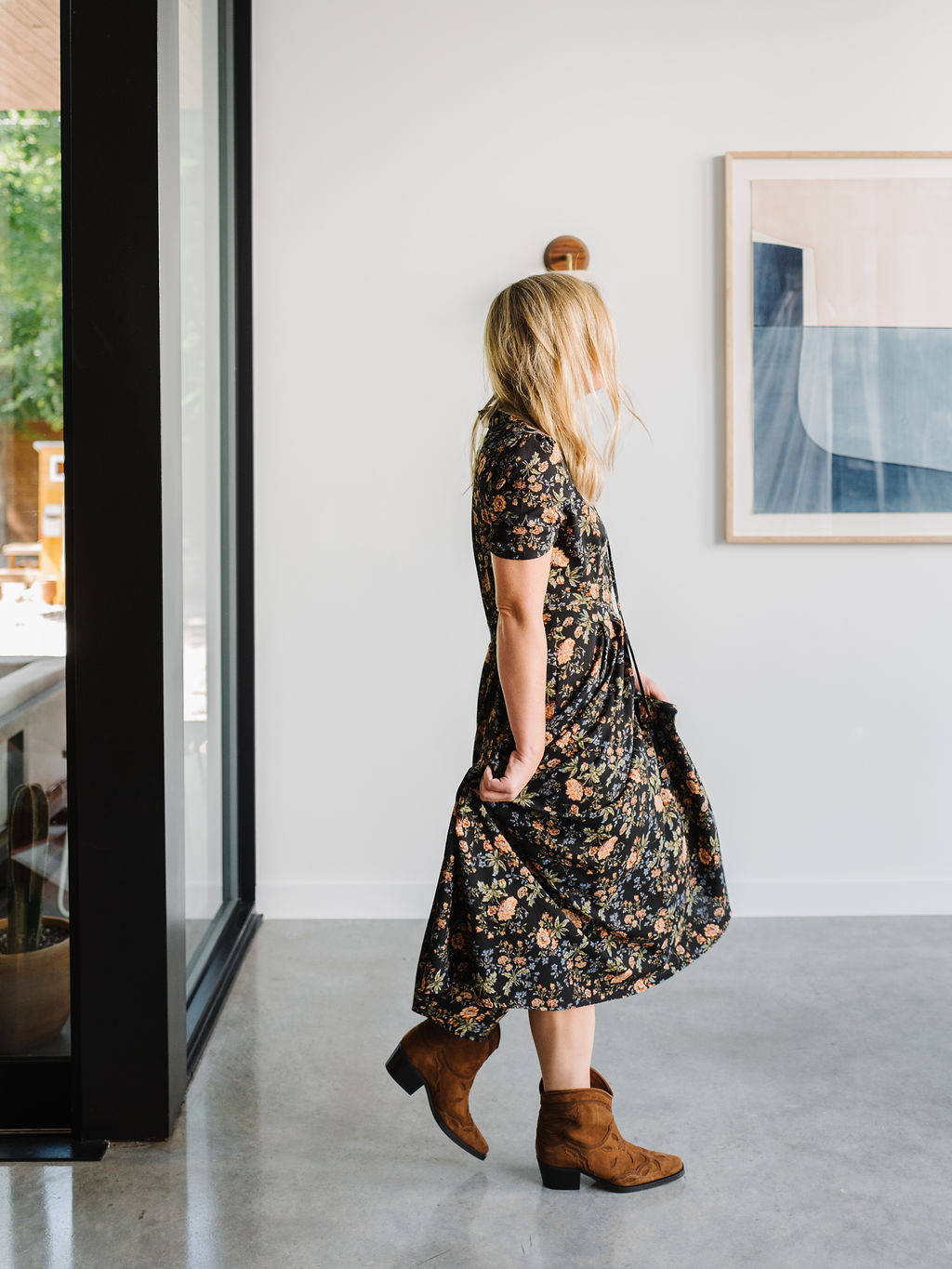 Stretch Mid Boots, Silent D
Y'all. I have calves for days. It's been a thing my whole life-- a combination of ballet, soccer, and track likely to blame-- but is never more noticeable than when I'm trying to pull on stretchy boots-- ha! These are so cute if you have less prominent calves 🙂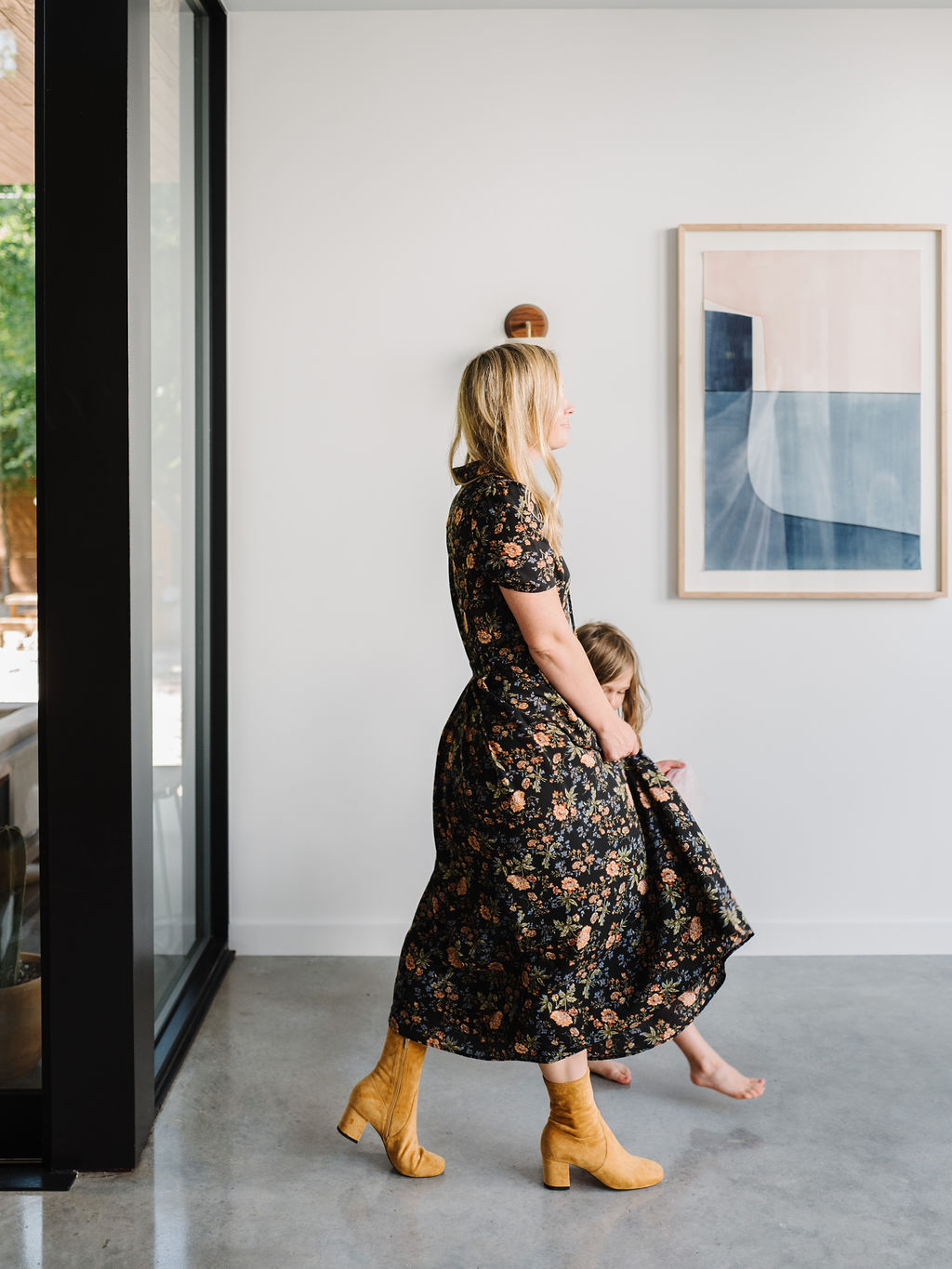 Photography by Katie Jameson