Like so many others, my sister decided six months into 2020 that her home needed an update. We shared the bathroom makeover last month and are so excited to reveal her black and white kitchen renovation today!
Whoever said the kitchen is the heart of the home wasn't wrong. It's where we convene not just for meals, but for homework, long conversations and quick catch ups. It's where lunches are packed in the morning and glasses of wine are enjoyed in the evening, often while making dinner. It's no wonder kitchen renovations are usually top on people's priority list! Here's the before of my sister's kitchen: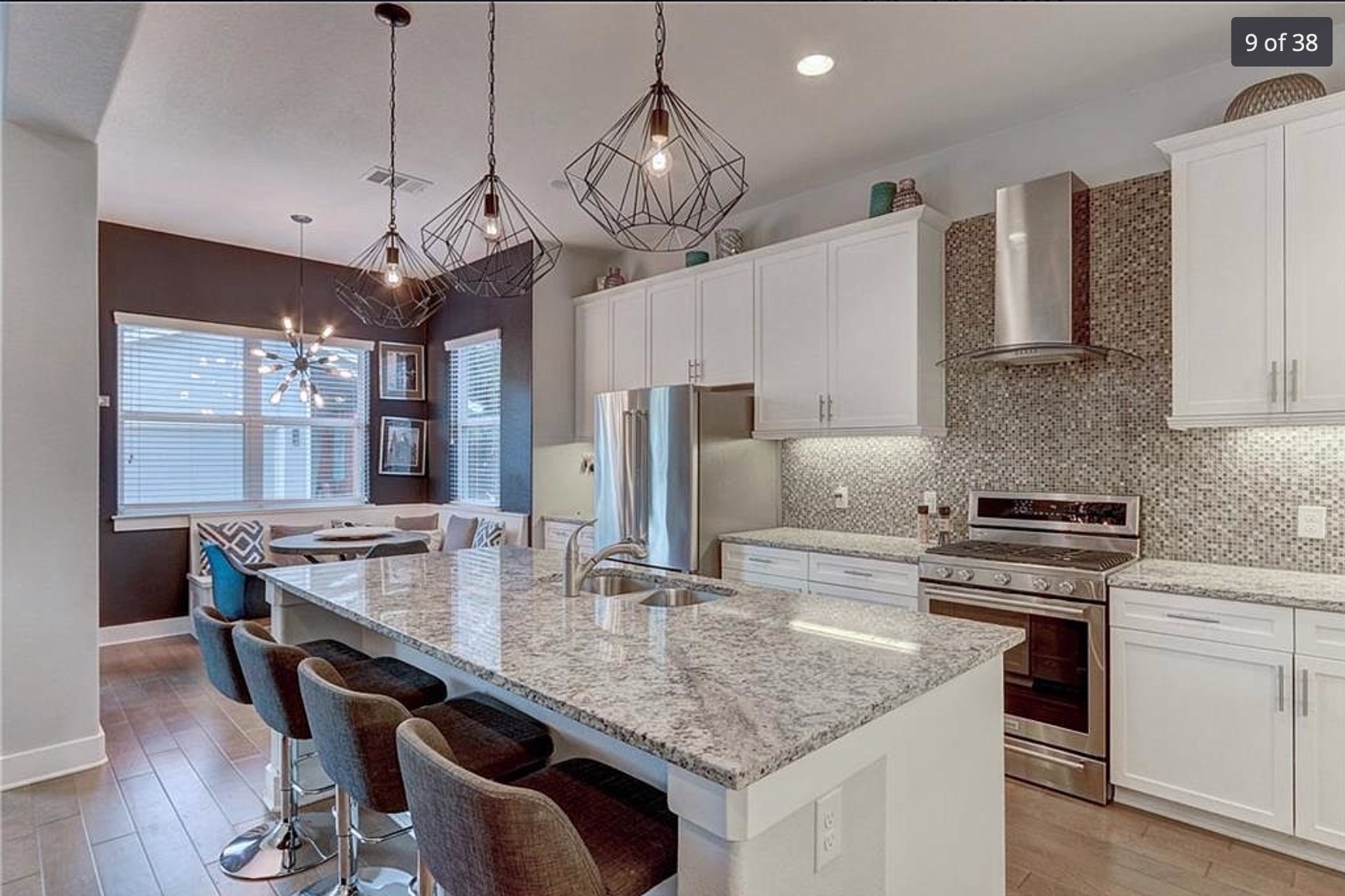 As a reminder, this was a builder spec home so she didn't get to make the original choices and always dreamed of putting her own touch on the space. Here's the after: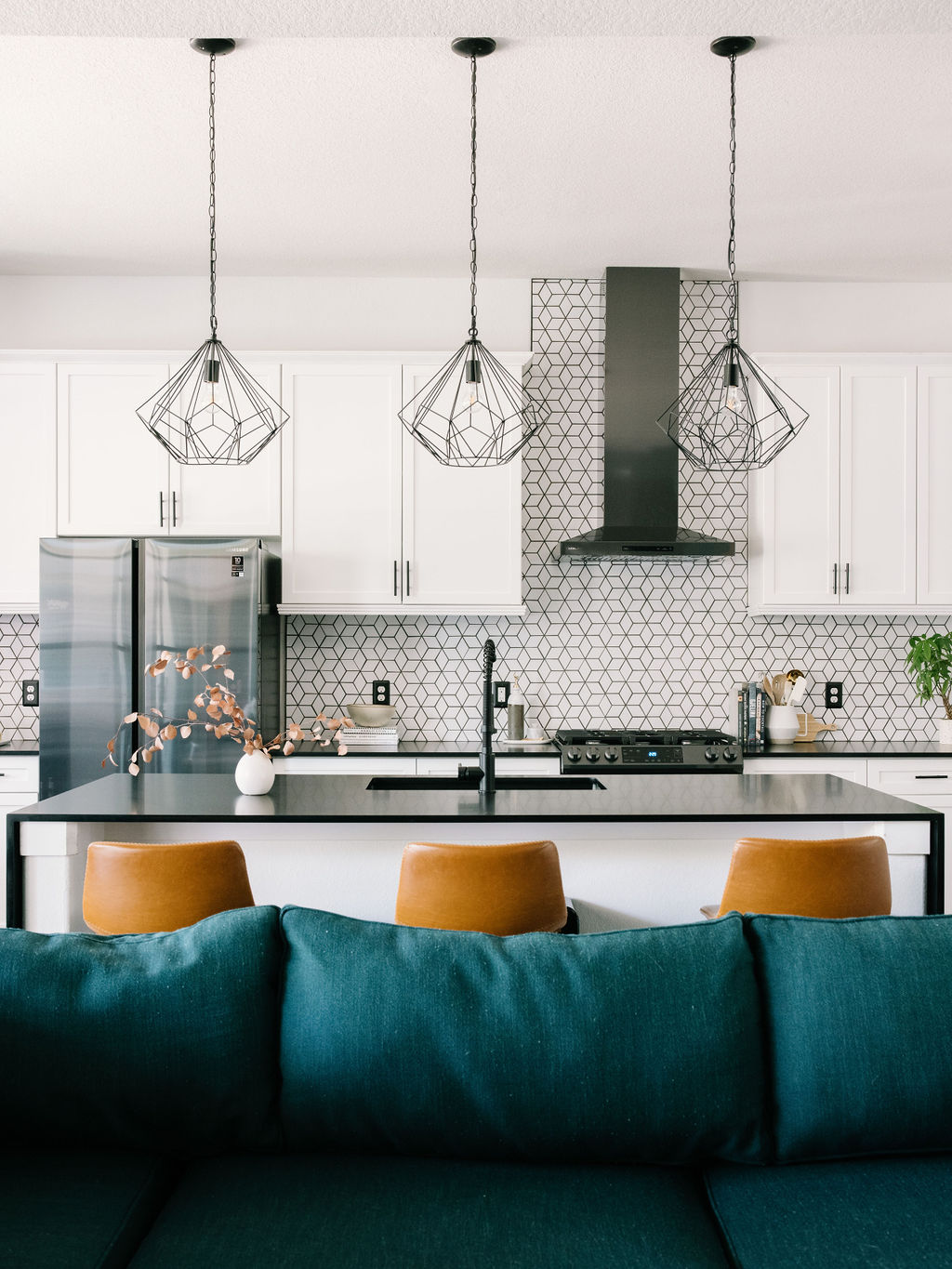 We wanted to keep the budget small-ish, so we made the decision to leave the cabinets as is, saving the thousands of dollars it would have cost to give them a paint job and the tens of thousands of dollars that it would have cost to replace them.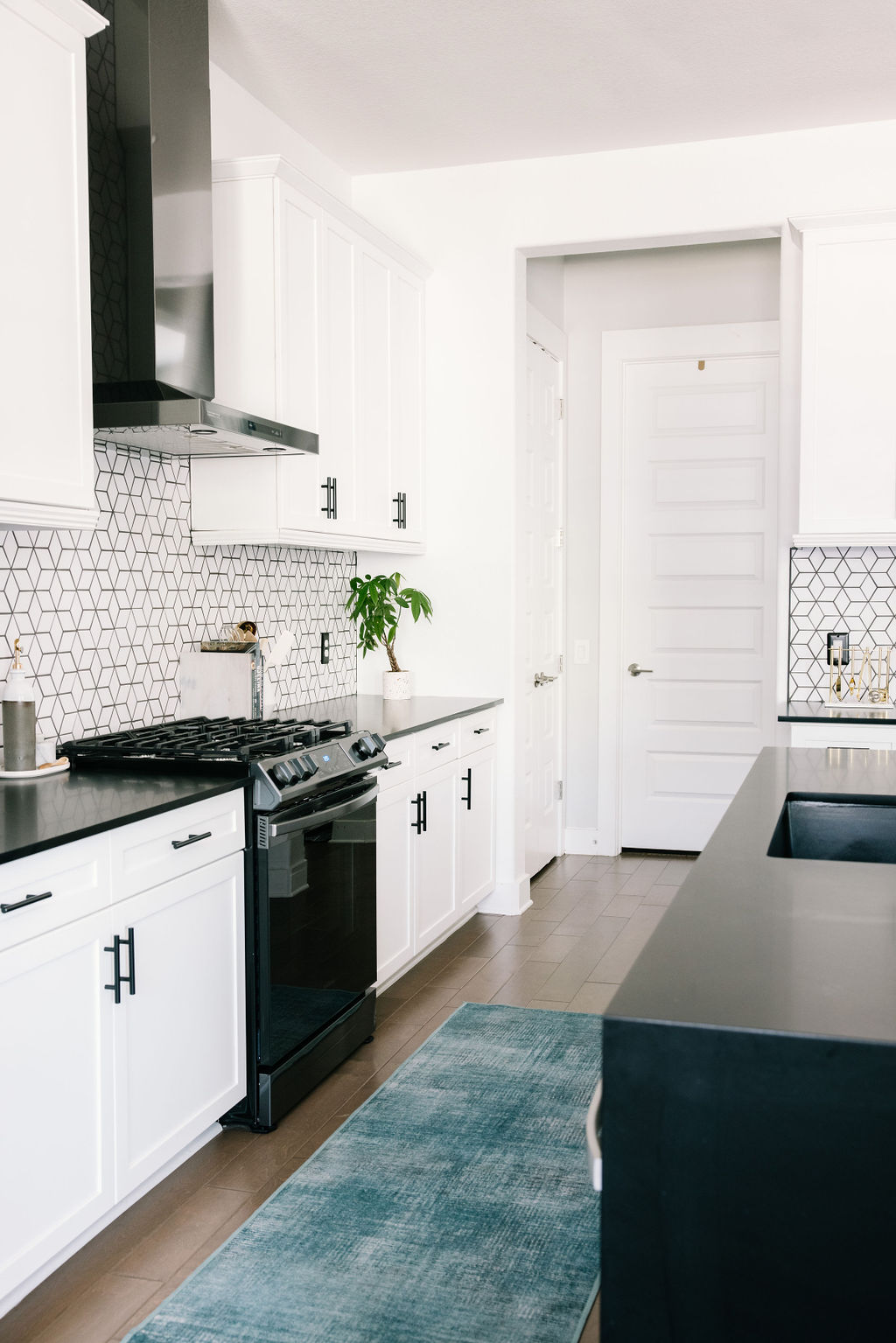 We partnered with Fireclay Tile to create a really amazing backsplash that would be the centerpiece of the kitchen, opting for this Escher pattern in Daisy. Daisy has a matte finish which I loved for this space. I love Fireclay, not just for the beautiful colors, finishes and shapes of their tile but for their commitment to using sustainable manufacturing practices, recycled materials, and the way they take care of their employees. We've used them in half a dozen different spaces now and the result is always beautiful and stands the test of time. Also, their customer service is always available to help with any questions about measurement, grout, care and beyond!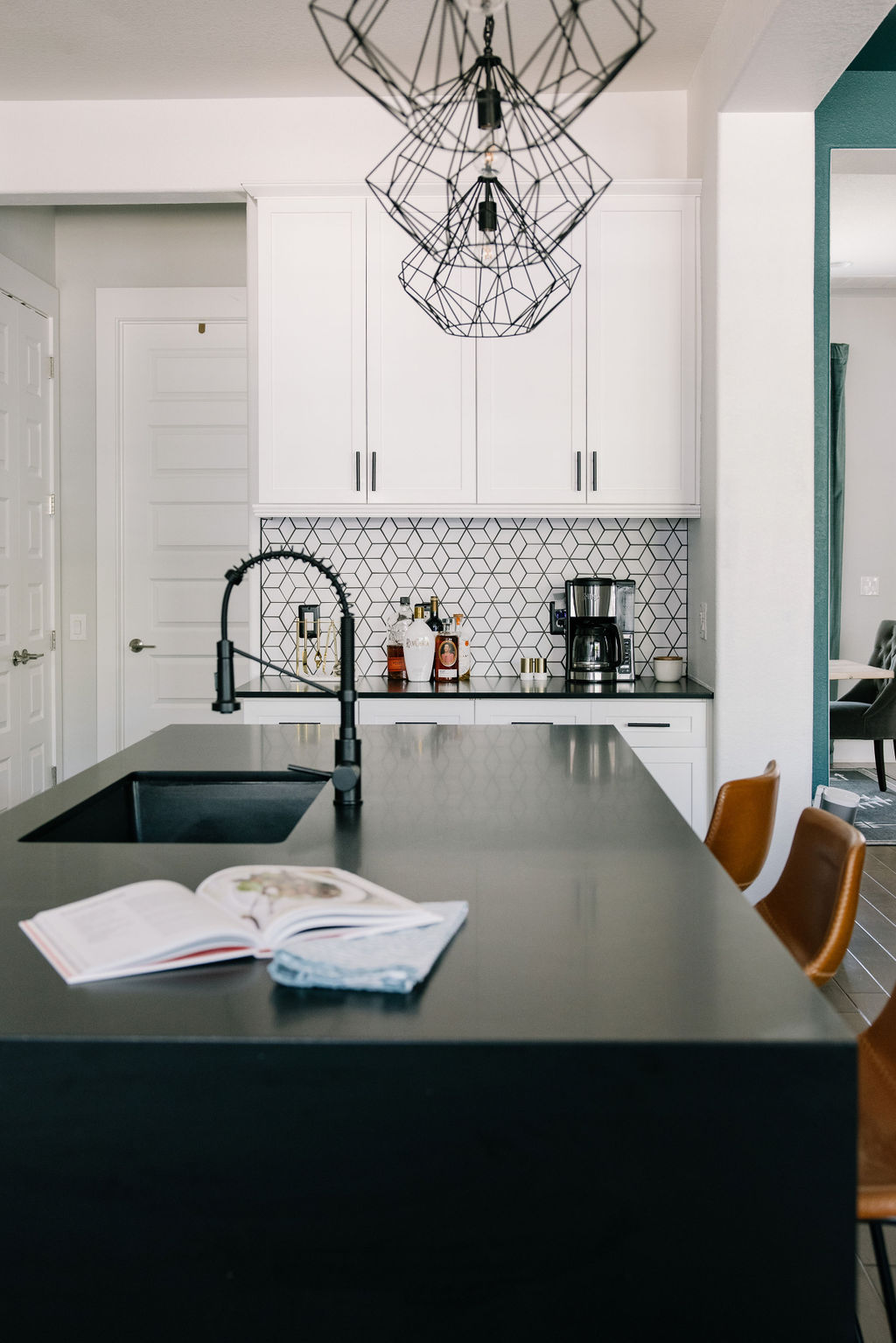 We paired the new black and white backsplash with Cambria Quartz countertops in Blackpool Matte. You might remember that we used Cambria Quartz in the matte finish in our own kitchen design and have been so happy with it! It's so low maintenance and easy to clean and the matte finish is everything! Also, always say yes to a waterfall!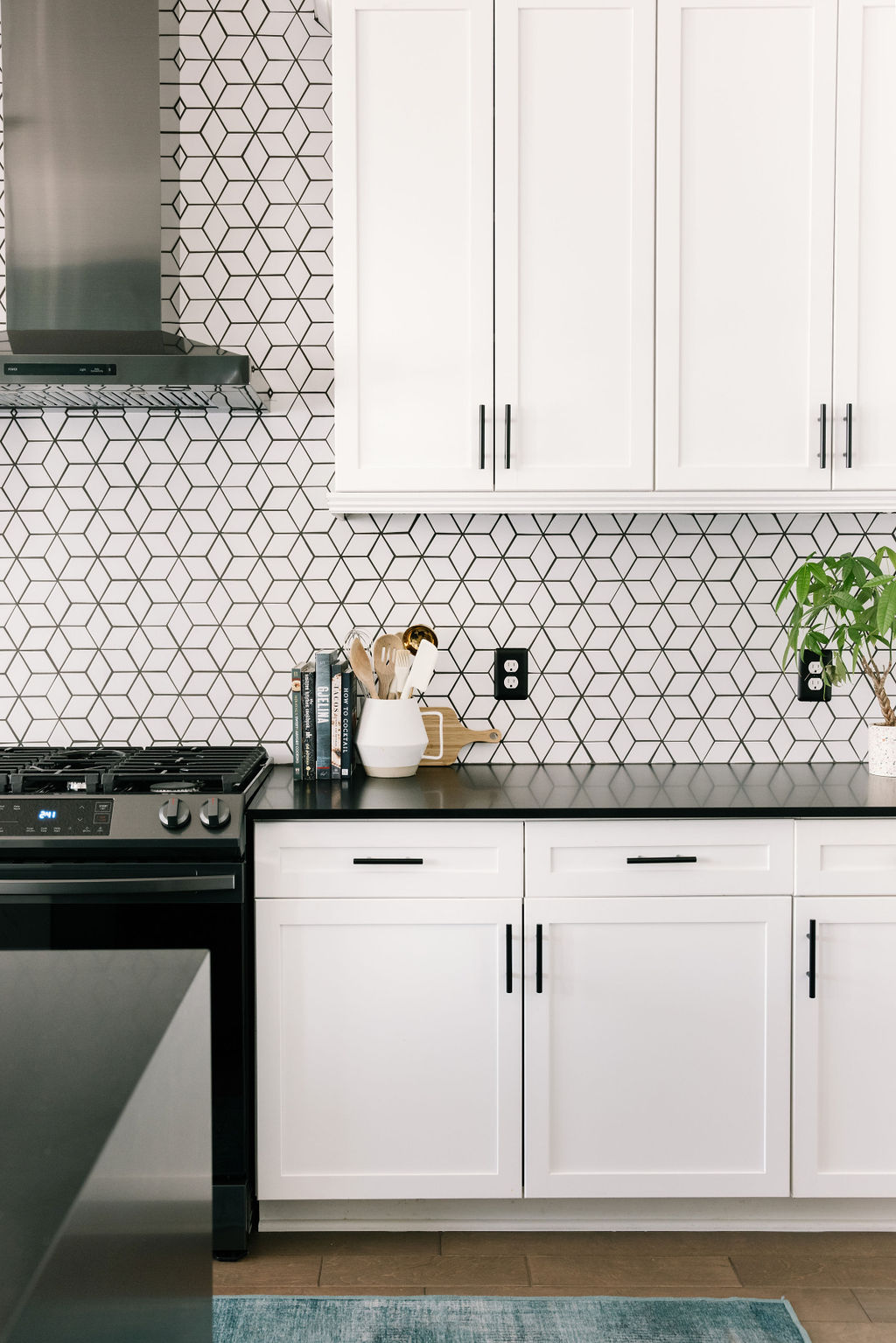 All Cambria countertops are American made and I've visited their facilities in Minneapolis. Their team is really wonderful and the countertops are backed by great customer support and a full lifetime transferable warranty.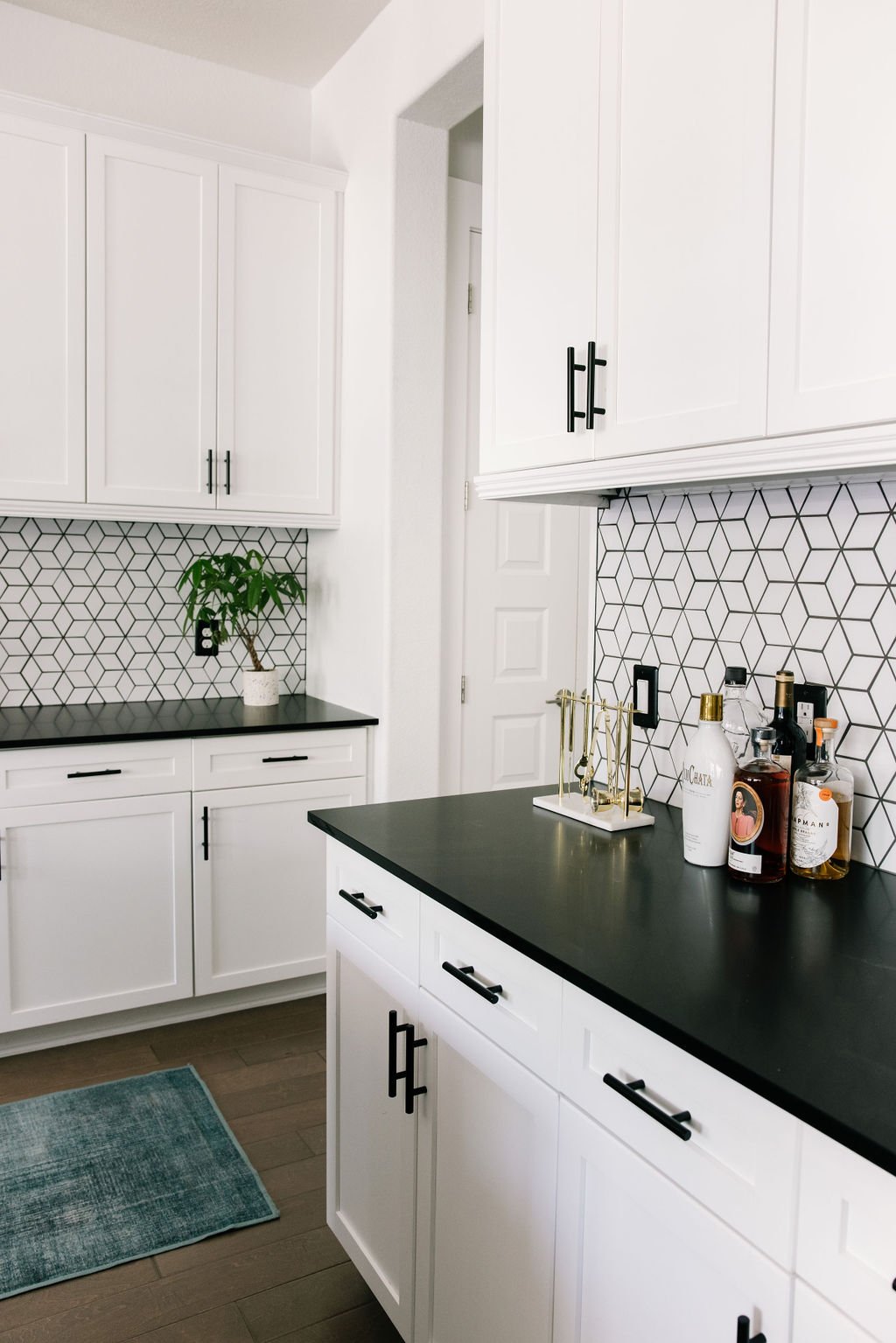 We swapped the polished chrome hardware for matte black to maintain the color palette and went with a dark gray grout– dove gray in the Prism brand.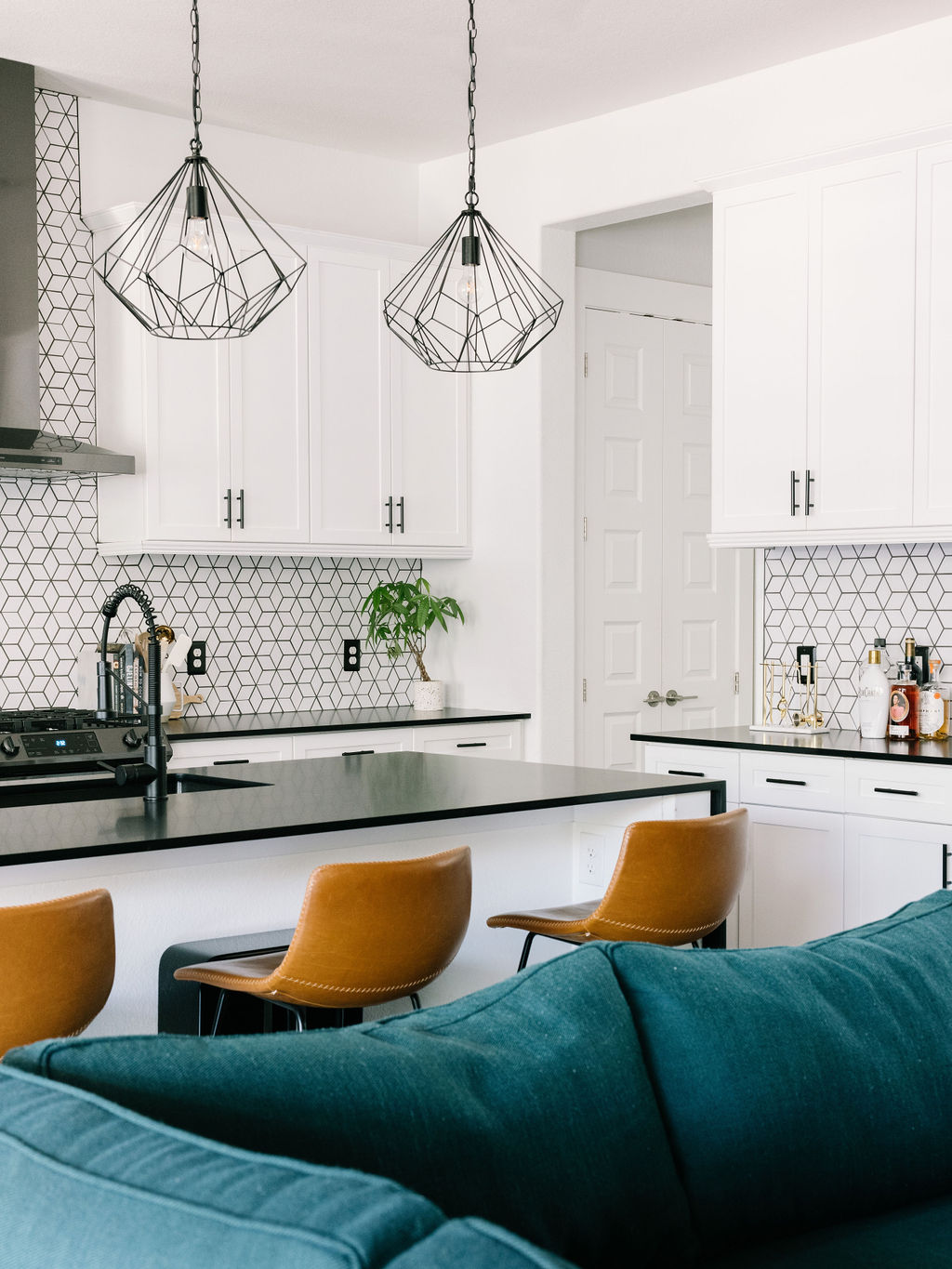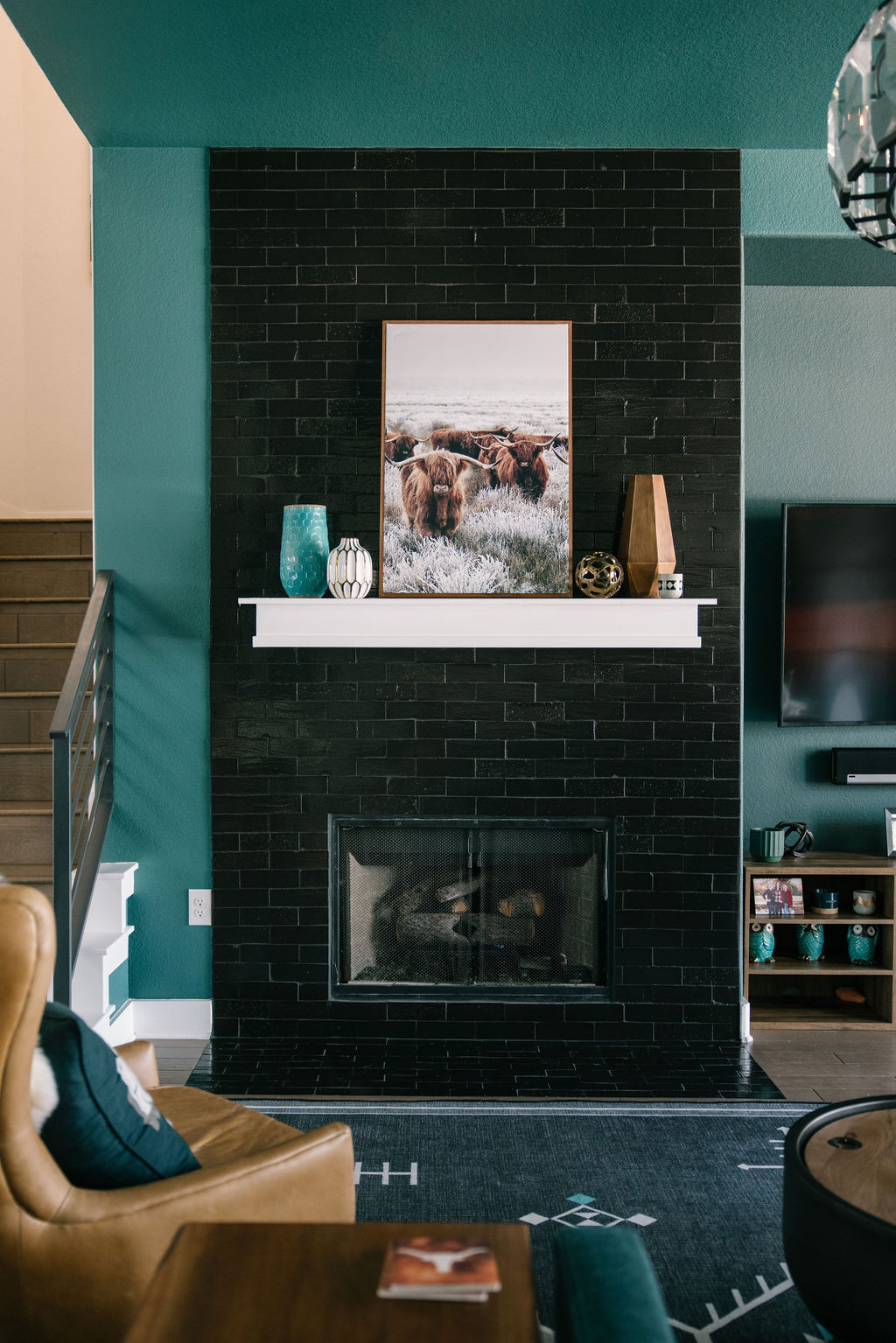 Like most contemporary homes, this one has a very open floor plan so we wanted to pull the fireplace from the living room into our new kitchen design. We went with Fireclay Tile's thin brick in Bitterroot which has a hand-applied glaze giving it a slightly glossy finish and grouted it in charcoal.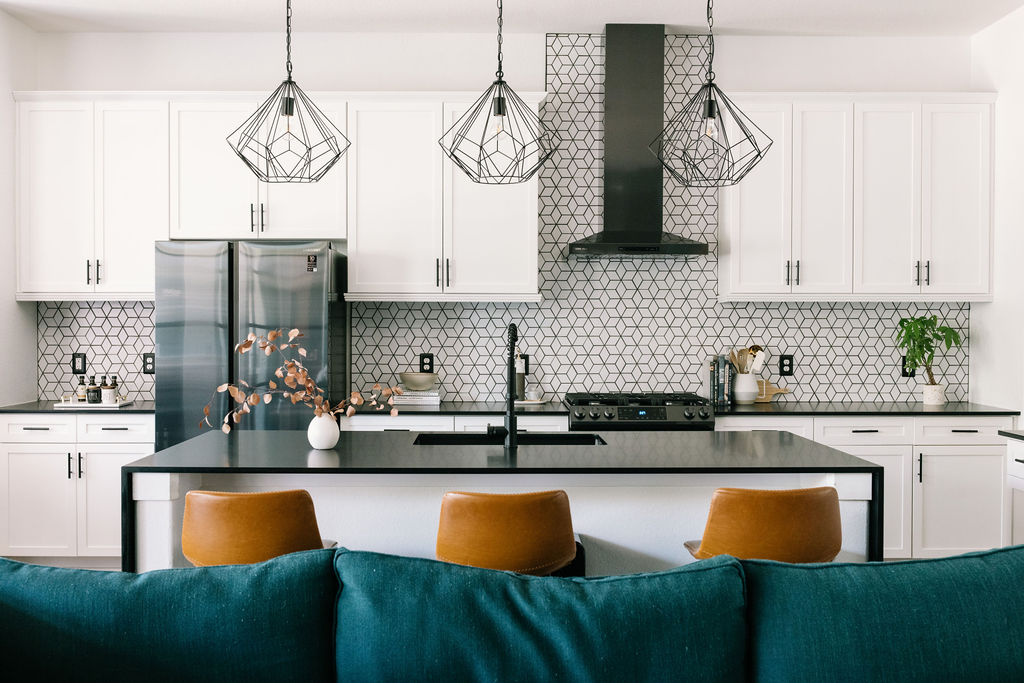 It's been awhile since we collaborated on something together so it was really fun for us! We are both so happy with how this project turned out!
Photography by Katie Jameson