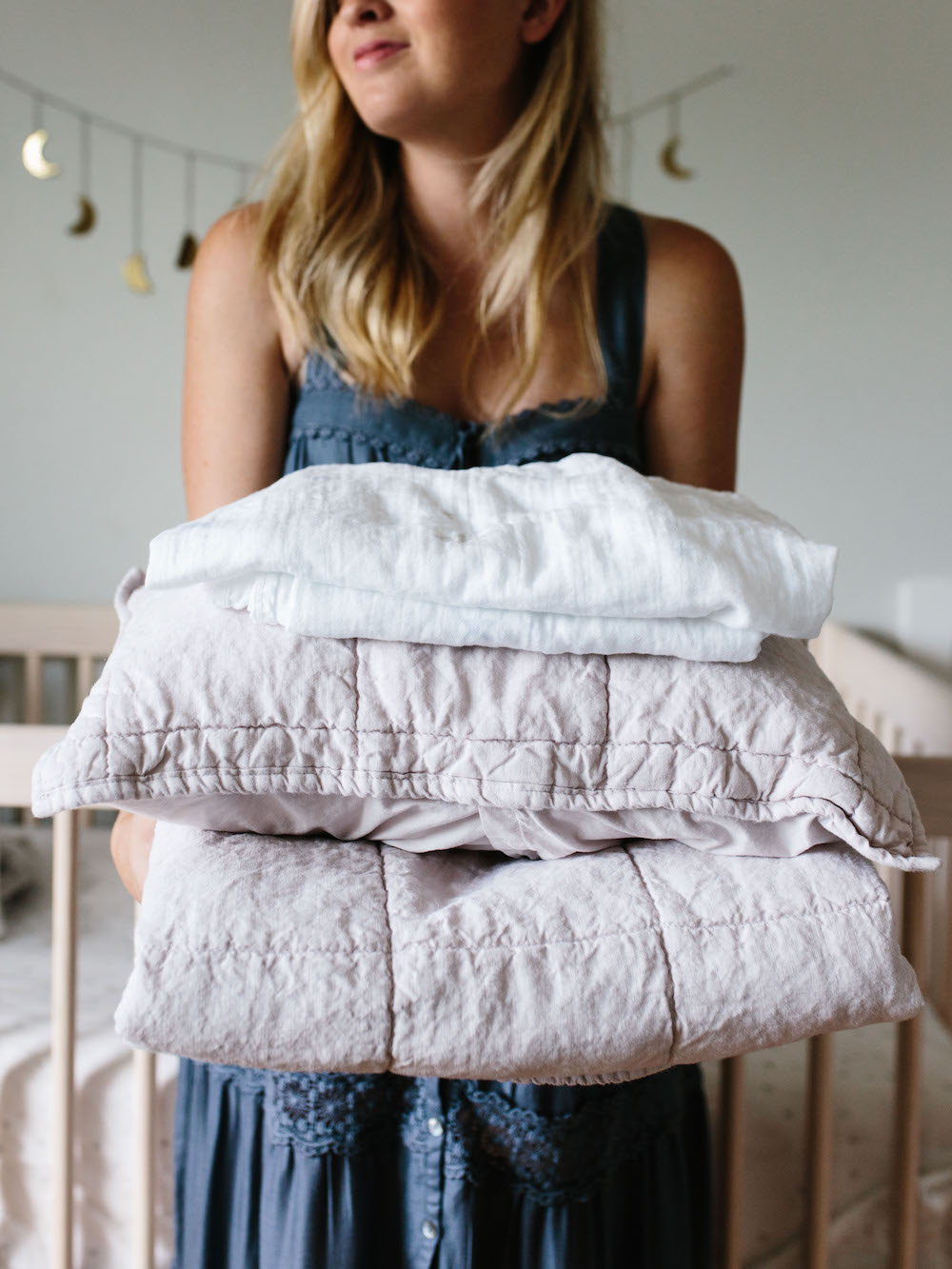 Oh, baby! I know I've done this before and that I am sitting here with a very real, very large baby bump to speak of, but the fact that there is a crib and nursery upstairs is still feeling very surreal.  We are about to welcome another tiny human into our lives and it feels impossible to fully grasp.  Her little personality, the person that she is, will forever change our family dynamic, stretching us and growing us into what we imagine will be our complete family.  Everything about this pregnancy has felt more thoughtful, more intentional, likely because of the experience of having done it before as opposed to moving forward without knowing what to expect the first time around.  Even the way that I approached her nursery design feels so much more considered.  Now that Parker is 3, it's interesting to look back and evaluate what we really used, what she still uses to this day (her crib comforter!), and what was really kind of superfluous.  For starters, I knew that I wanted a bigger, cozier rocking chair this time around.  I love the look of the modern and sleek ones, but when you begin to count up the hours that you log in that seat during that first year the only thing that really matters is comfort.  On the other hand, what ended up being the most worthwhile investment was her crib bedding We had two sheets that we swapped out constantly at home and even traveled with, and she still uses her crib comforter on her toddler bed to this day at three years old!  When I heard that Parachute was launching a baby collection just in time for baby girl's arrival, I knew that was where the nursery design had to start...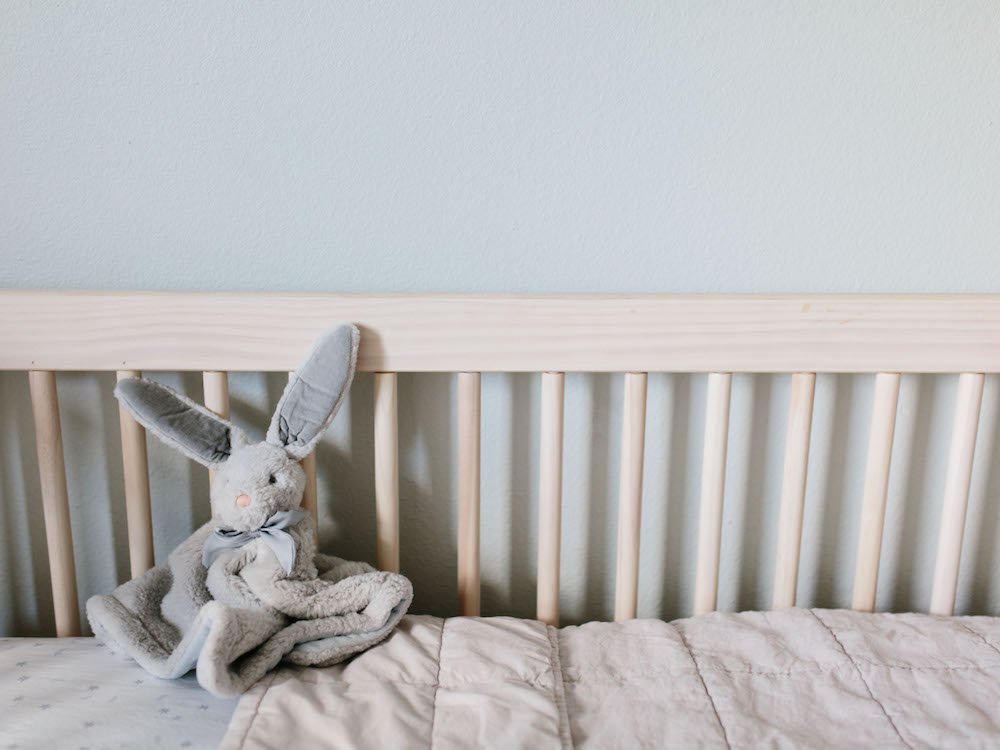 Imagine everything that you love about Parachute's original bedding collection-- long-staple Egyptian cottons, stone-washed for that lived-in, soft texture and classic European flax linens dyed in the airiest hues-- now in mini form for the littles.  (It's all free of harsh chemicals and synthetics, too.) Our entire nursery design is pretty much based on this Essential Baby Quilt in blush.
I like the subtle contrast of the percale sheet in the star and moon pattern, but also really gravitate towards the linen sheet in the coordinating blush color.  We have both so that we can switch them out. (So important to have two crib sheets!  One will almost always inevitably be in the wash.)  I'm so glad that they included swaddles as part of the collection.  You end up using them for everything from play mats and diaper changing stations to car seat and nursing covers.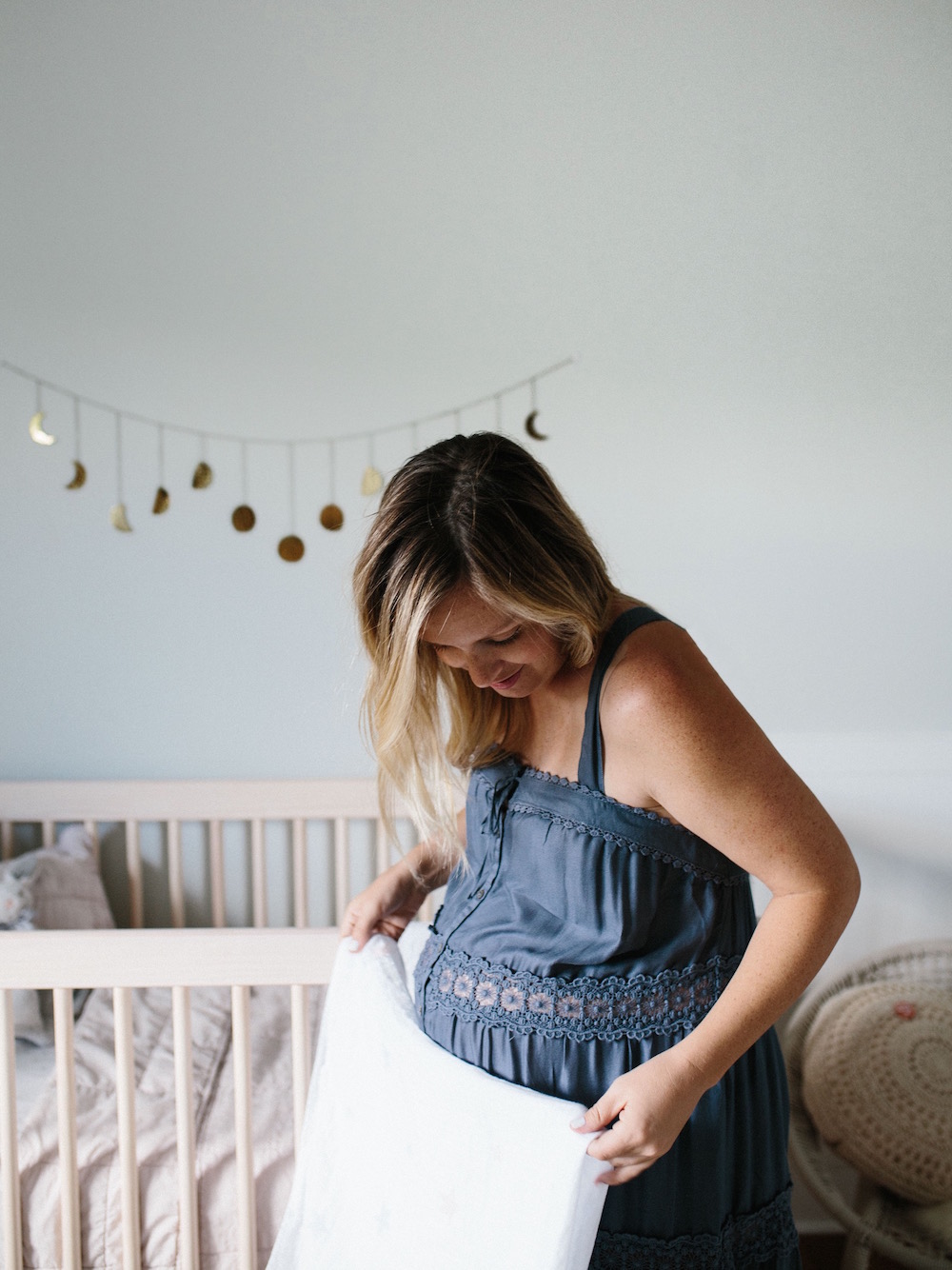 Photography by Katie Jameson
All Bedding, Parachute Baby || Crib, Babyletto via Hayneedle  || Dress, Free People || Moon Banner, Urban Outfitters || Chair, Land of Nod
This post was sponsored by Parachute, a brand I love and want all over my house!  You can also check out our California-Inspired Mother's Day post with their gorgeous tabletop linens.