Welcome back to the latest in our adventures of decorating our rental!  We showed you our kitchen two ways here, my favorite room in our whole house here, and even a peek of our living room in this post.  We moved into our place in January and by March I was already itching to add outdoor seating. Parker loves to be outside and we constantly found ourselves sitting in the driveway watching her ride her scooter or on the edge of the front porch while she colored with chalk.  I knew I wanted something simple and modern and also something that could transition to our new space in the fall. When I saw the Article outdoor collection it was love at first sight! (You can see their dreamy lookbook here with even more styled selections.)  Here's the challenge of this space, though: Our backyard doesn't have any covered areas which made creating a seating area back there really impractical since we're unlikely to want to lounge in full sun in 90 degree temperatures. Our front porch is great and Parker plays out front more anyways so the location is perfect.  It's just small and you have to beware of blocking the front door or creating a space that looks too cluttered.  The answer? We chose some really versatile pieces from Article and decided to style it two ways and leave it up to you guys for a vote!  So here goes!  The first set up is bright and loungy and the second is more simple and modern, and I would love to know which on your prefer and why... or if you imagine a different way of setting it up all together!
I love the casual California aesthetic of the Article Teaka Lounge Chair.  Even without the cushion these are super comfortable, by the way.  We've been using the Sunda Lava Square Poufs as extra seating when we need it and a cozy ottoman when it's just the two of us watching Parker play in the front yard.   We can even put a solid tray and top and it triples as a coffee table.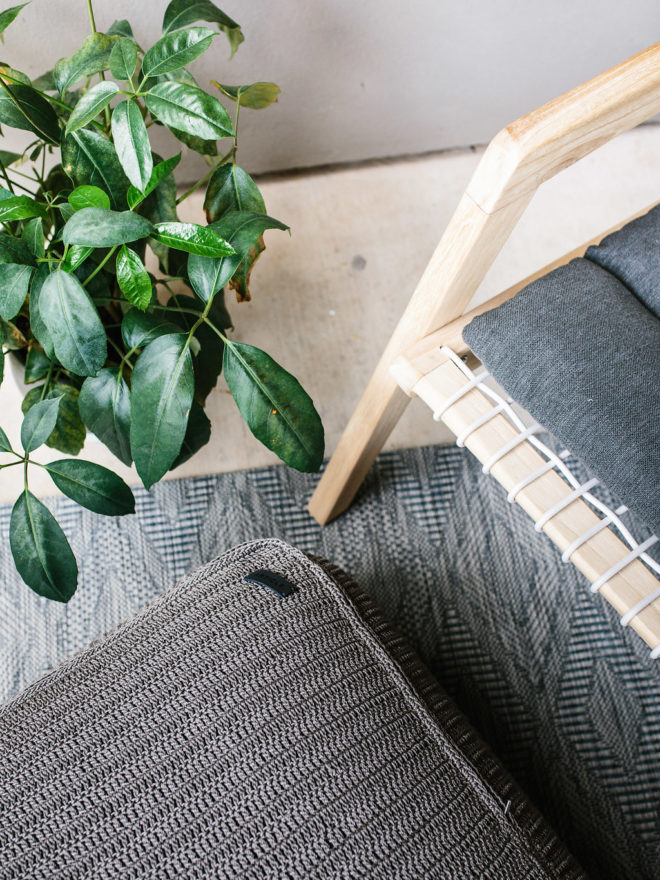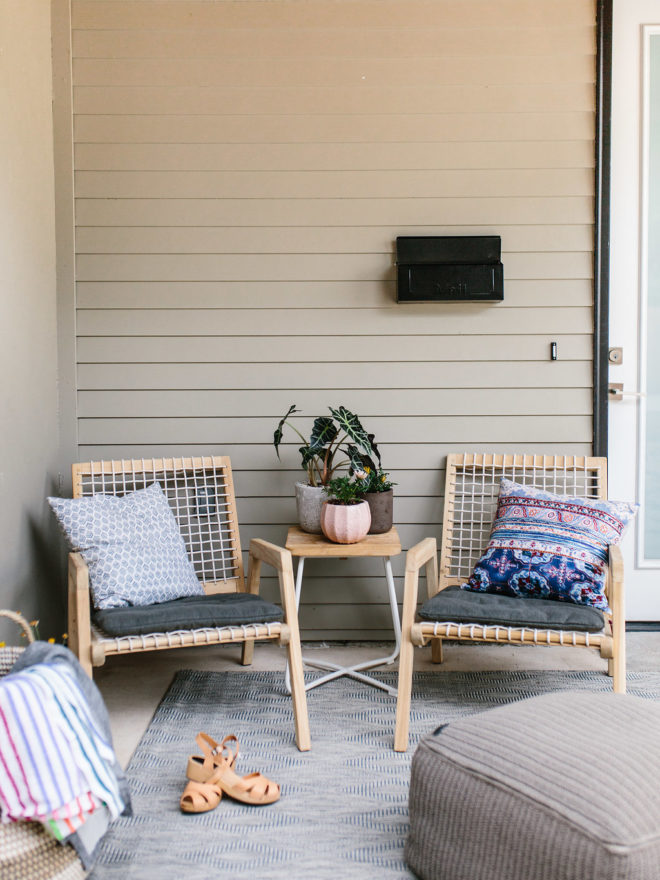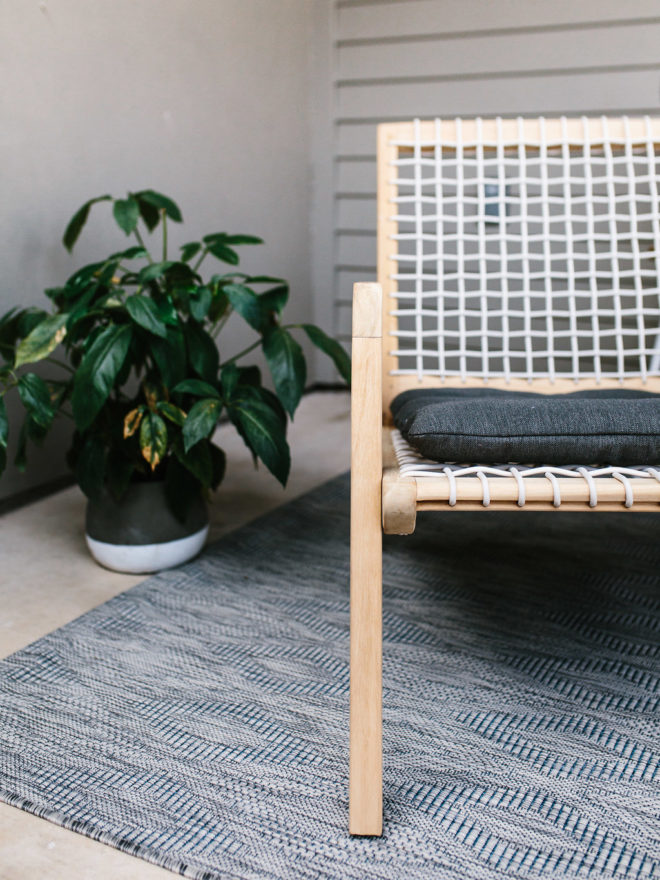 This Safavieh Courtyard rug from Rugs Direct sets the perfect stage for our new sitting area.  It's a 5' x 7' (to give you an idea of the overall size of this space) and it's extremely durable.  It's been out since April with toddlers playing all around and plenty of Texas thunderstorms and still looks as good as the day we unpacked it.
Speaking of coffee tables, set up number two allows for one which I actually love.  You lose the space for the poufs, but I love the structure that this Nimbus White Coffee Table provides-- and it coordinates with the Nimbus White Side Table which we used in both.  We used this low Helix Basket for added storage for everything from sidewalk chalk to outdoor blankets and mosquito spray.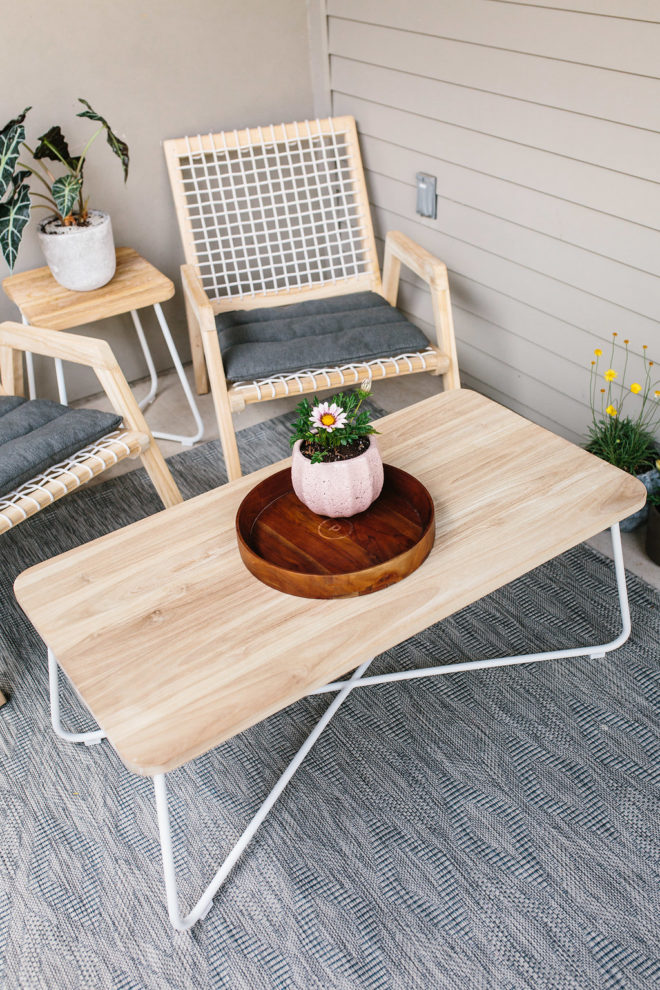 Which front porch set up is your favorite? Colorful and Loungy or Simple and Modern?
Photography by Katie Jameson
(Article and Rugs Direct provided the pieces for this space in exchange for this post.  All opinions and styling are our own!)