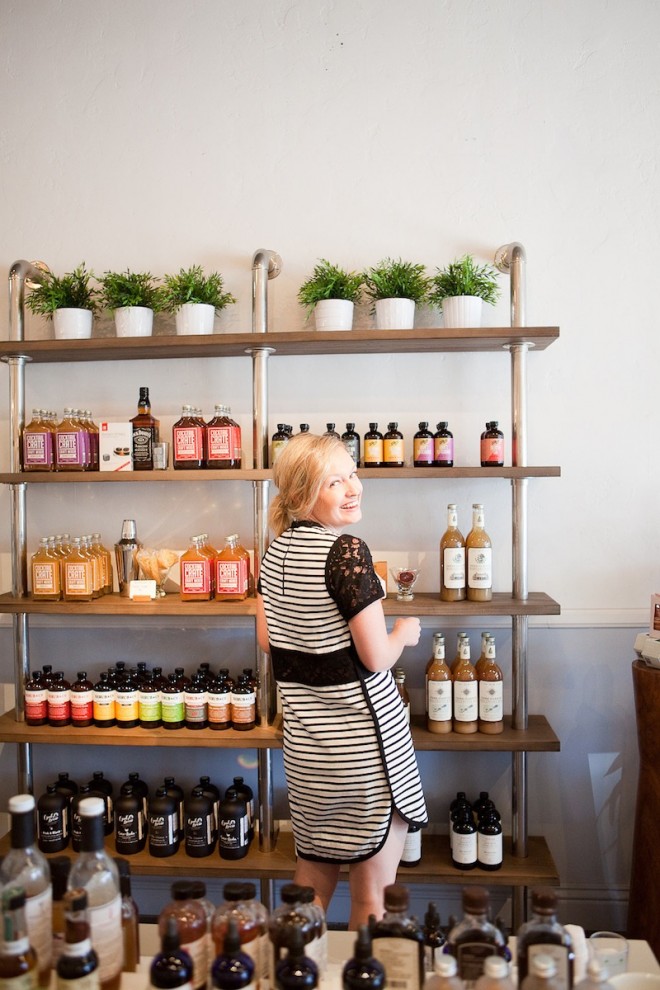 Have you ever walked into store and thought that the owner/buyer/curator must be reading your mind?  That's how it felt walking into The Cocktail Lab last week.  After hearing about this well-stocked shop of cocktail accoutrements I texted my friends Eden and Stephanie, knowing that they would appreciate such a gem of a store as much as I would, and we agreed that we must see this place at once.  It. is. amazing.  I wanted to stay and play mixologist all day.  They have bitters that you have never imagined (Gumbo!  Tex-Mex! Lavender!), incredible small batch mixes, and simple syrups for days.  It's truly worth the outing!
This is Eric.  He's incredibly well-versed in all things mixology and one of the three partners in the shop.
That evening I made a margarita with this mix to go with the fish tacos we were having for dinner and it was amazing.  You would never guess it came premixed out of a bottle.
Did I mention they stock some of the prettiest vintage bar wear?  We tried to drag Eric's sources out of him, but apparently he's on some top secret estate sale list and he's not sharing the details.  Lucky for us we know where to come peruse his incredible finds now.
Photography by Stephanie Godfrey