Happy weekend!  After a 48 hour jaunt to Austin this week, I am glad to be home just in time for a couple of days off.  Earlier this week I posted our embellished neckline DIY that we did at our Athropologie event down in Newport Beach.  It was such a fun night that I thought I would share some of the photos from the evening to give you a glimpse!  Between this little shindig and our backyard soirée earlier this summer, I am in the mood to keep partying!  Any takers?  If your weekend plans are still in flux, consider hosting a craft night, complete with cute cocktails and tasty bites.  Trust me, it was a great way to spend a Friday night!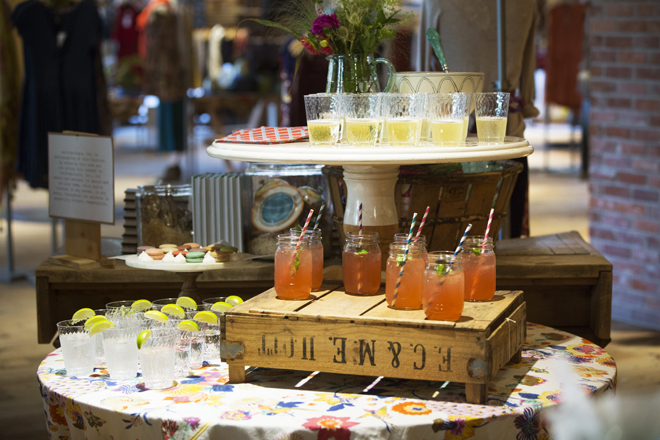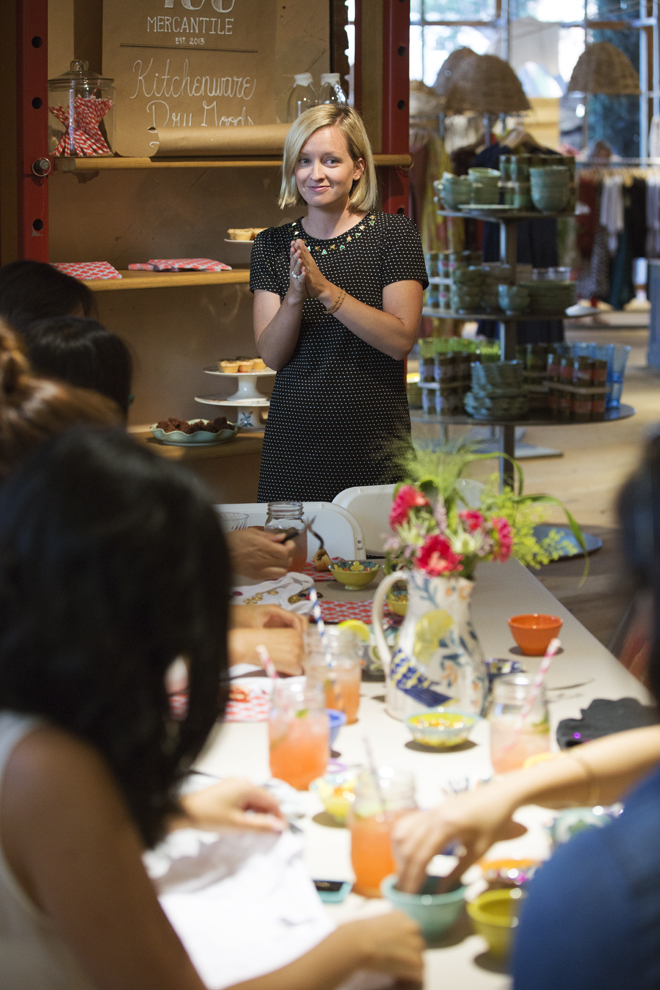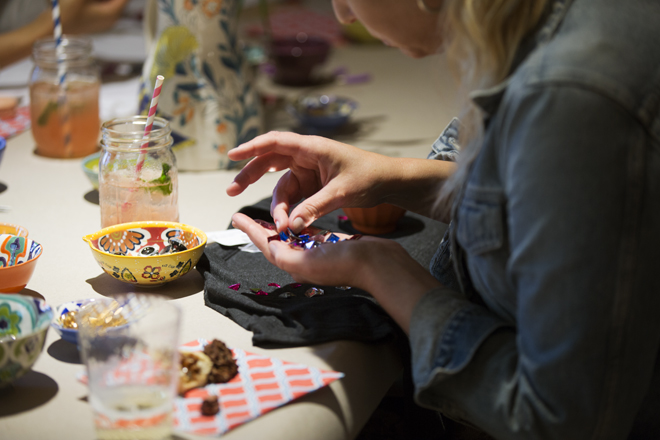 Thank you so much to everyone who came out to the Newport Beach store, crafters and shoppers alike!  It was so fun to meet so many of you in person!
Have a great weekend, friends!
Xo,
Jen
Photography by Aaron Pinkston