There is a major color wave happening in my closet right now and I'm not mad about it one bit. I feel like the shift happened when I picked up a couple new things for our Mexico City trip-- a green dress here, and pink skirt there-- but the trend is continuing... with this Easter Pastel Midi skirt for starters.
There are few things hanging in my closet that I love more than a midi skirt. I love that I can throw it on with a chunky sweater in boots in the winter but also that come summer when it's a million degrees outside, it makes a nice alternative to jeans with just a tee. (I've been wearing this one on repeat too) I also love that when I'm with the kids at the park or lifting Ever in and out of our car seat, I don't have to worry about flashing anyone. I was recently trying on clothes at a store and the woman helping me brought me a mini that my 28 year old self would have loved, but I couldn't imagine wearing it with kids in tow so it was an easy no.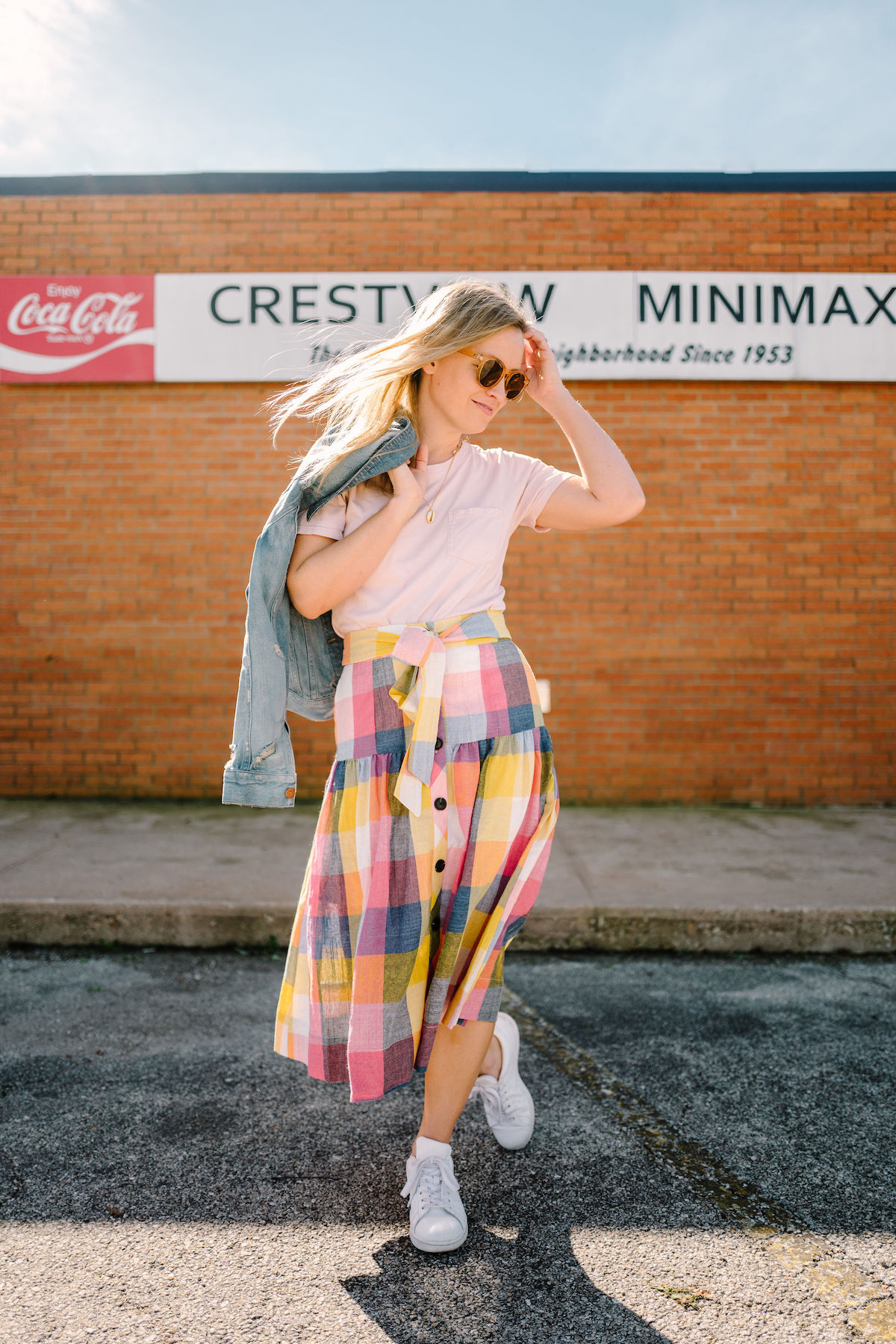 These Everlane pocket tees are some of my favorite for every day. I wear them for everything from working out to juxtaposing with dressier pieces in my closet.
More midi skirts I love: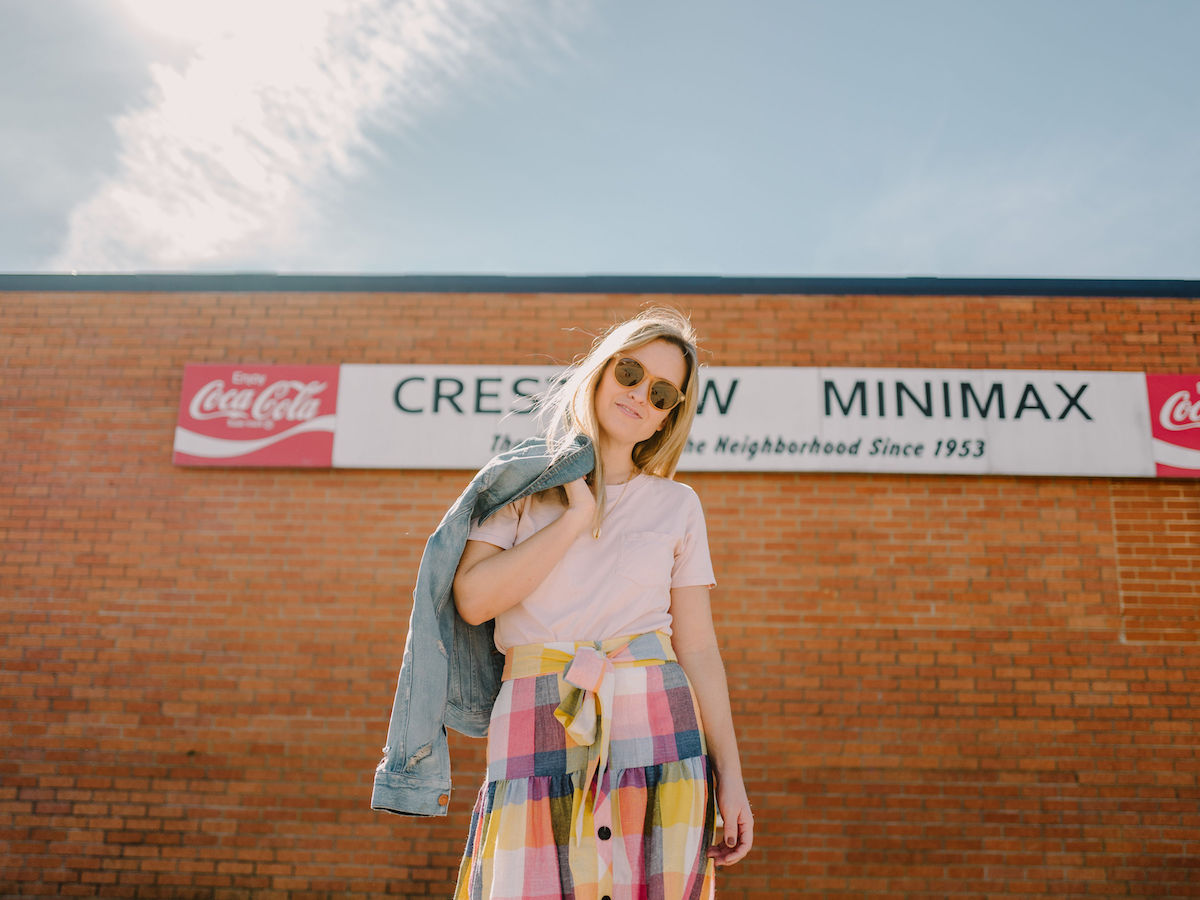 Shop Easter Pastel Midi Skirt Post: Skirt, Shopbop (Sold out! Similar and Similar) || Sneakers, Stan Smith by Adidas || Tee,Everlane || Sunnies, Le Specs || Jean Jacket, Paige (sized up) || Conch Shell Necklace, Shopbop (Similar, mine is sold out)
Photography by Katie Jameson
PS. How cute is this grocery market in our neighborhood?!