From a kitchen table in Brooklyn to an HQ in Central Texas that employs over a dozen people, Amy Richardson-Golia has grown her children's wear brand, June & January, in a way that most entrepreneurs only dream about. Since launching in 2010, the company has since scaled over 10,000X and won numerous awards including Best in Baby Basics, Fastest Growing Company in Central Texas, Best Customer Service and has ranked on the Inc 5000 fastest growing companies (#472) and Entrepreneur 360's Most Entrepreneurial Businesses (#77). (Parker and Ever are both big fans!) What might surprise you, though, is that the brilliant CEO and founder behind this bright, colorful clothing line feels her best self in a black tee, jeans, and her favorite sneakers. (Anyone else relate?!) Keep reading for our full interview with Amy below...
Tell us about yourself! What's your name, where do you live, who do you live with, what do you do?
I'm Amy Richardson-Golia, and I live in the Austin area with my husband, son (8), daughter (4) and our overly affectionate dog and cat. I'm the CEO of an ecommerce company called June & January, specializing in kids basics, accessories and shoes!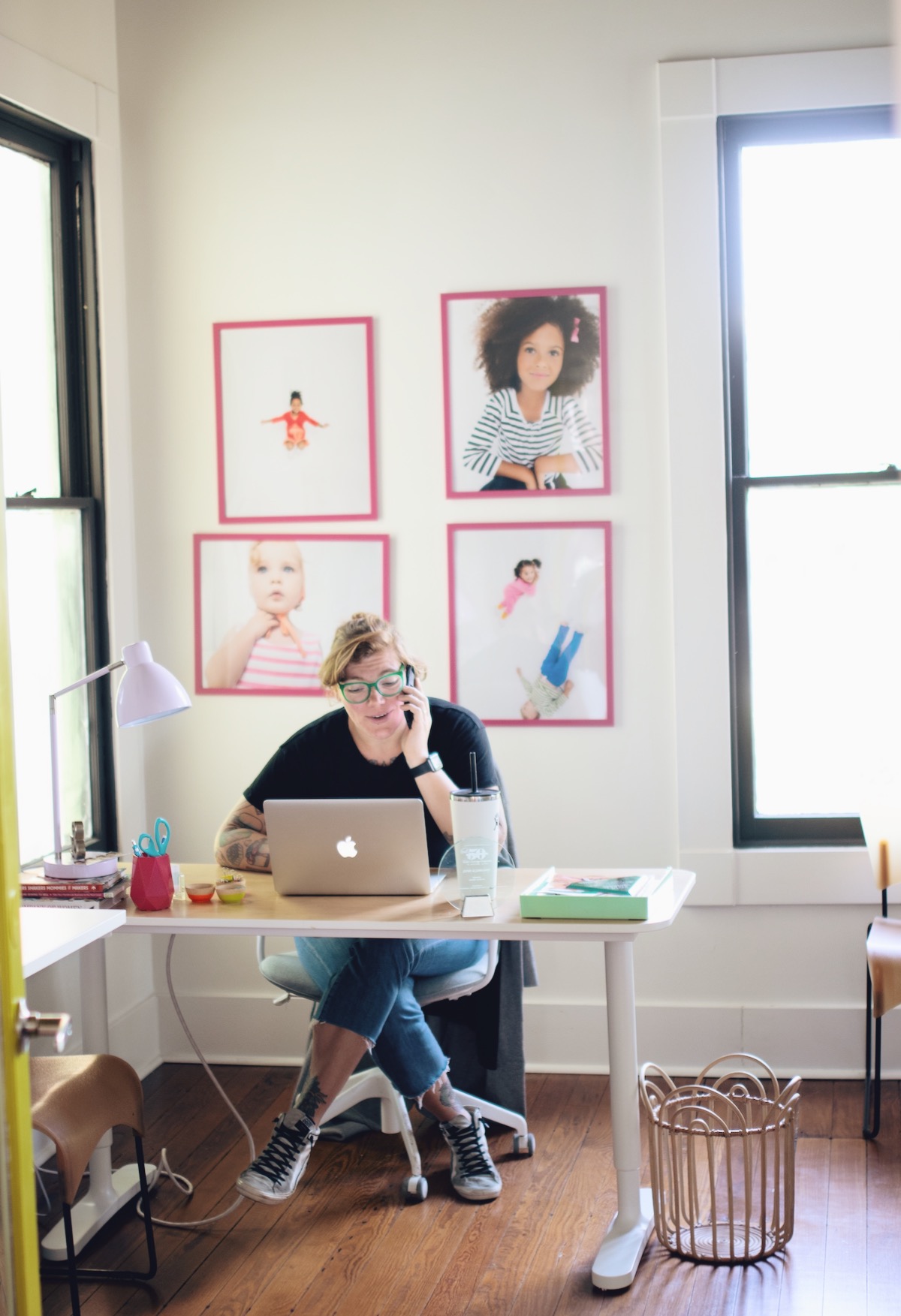 What does a typical day look like for you?
I like to wake up really early and get a workout in before my kids are up -- that way I can come home and have my first cup of coffee in peace, usually on the porch before the sun is up. Once my kids are ready for the day and off to school/camp/with the babysitter, I stop for another coffee and head to the office. 
Most of my day from here on our out is spent reviewing production samples or development processes', having meetings with our marketing, operations or financials team, taking conference calls or working on other high level projects. I'm usually out of the office by 4pm and if it's a warm day, my kids and I may visit the pool or take a scooter ride down to the cupcake shop near our house. 
Tell us about your daily uniform:
Madewell Black Tees (I have a Superman like filled closet of the same exact tee, seriously), jeans (my preferred brand is also Madewell, this Perfect Vintage fit has enough stretch so I can eat a Thanksgiving dinner but is still a nice heavy denim that makes you feel supported), my converted Celine sunglasses to my prescription glasses (I have em in four pairs and I get complimented daily), and last but certainly the most expensive; my Golden Goose Mid Stars (shocker, I also have these in a few different colors). The shoes are a total splurge piece but elevates the whole thing a bit without being flashy.
I can wear it to meetings, to walk the dog, on a cross country flight, to grab groceries or to parent teacher conferences without ever feeling over or underdressed. It's comfy and cozy, and because our office mates like to keep the AC set to "frigid" is perfectly acceptable in the Austin summers.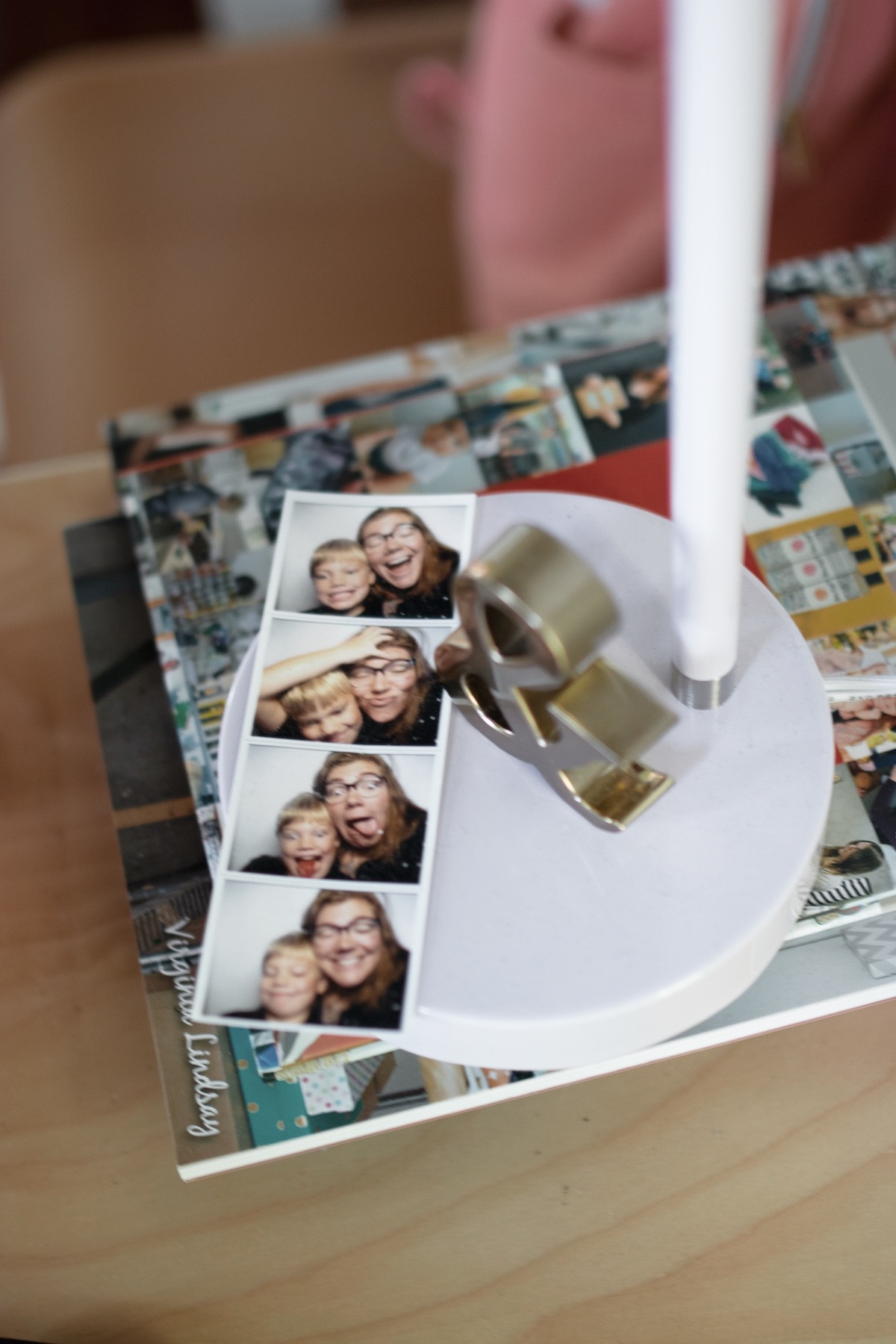 Has your style evolved over the years?
Black tees and jeans have been my go to for years, but the luxury accessories are definitely new to the scene. I've lost some major weight in the last 5 years, but tees and jeans are simple staples that have always worked with my body and made me feel the most comfortable. 
In the past, what has been your biggest challenge with getting dressed? How did you work through it?
Our company is built around bright and colorful prints and designs -- which is something that doesn't really translate into my own wardrobe. It may seem weird when I show up in stuff that is the opposite of what I try to sell. I am really drawn to influencers, and fashion bloggers who wear bright pieces or vintage styles (Joy Cho and Kelly Mindell have style to die for), but I just never felt like I could pull something like that off. I've tried to overcome my fear of color in my wardrobe by adding colorful glasses, bags and shoes and it seems to be a happy medium for me. 
What's the one thing you own in multiple color ways?
What's one thing we will never find you wearing?
Red.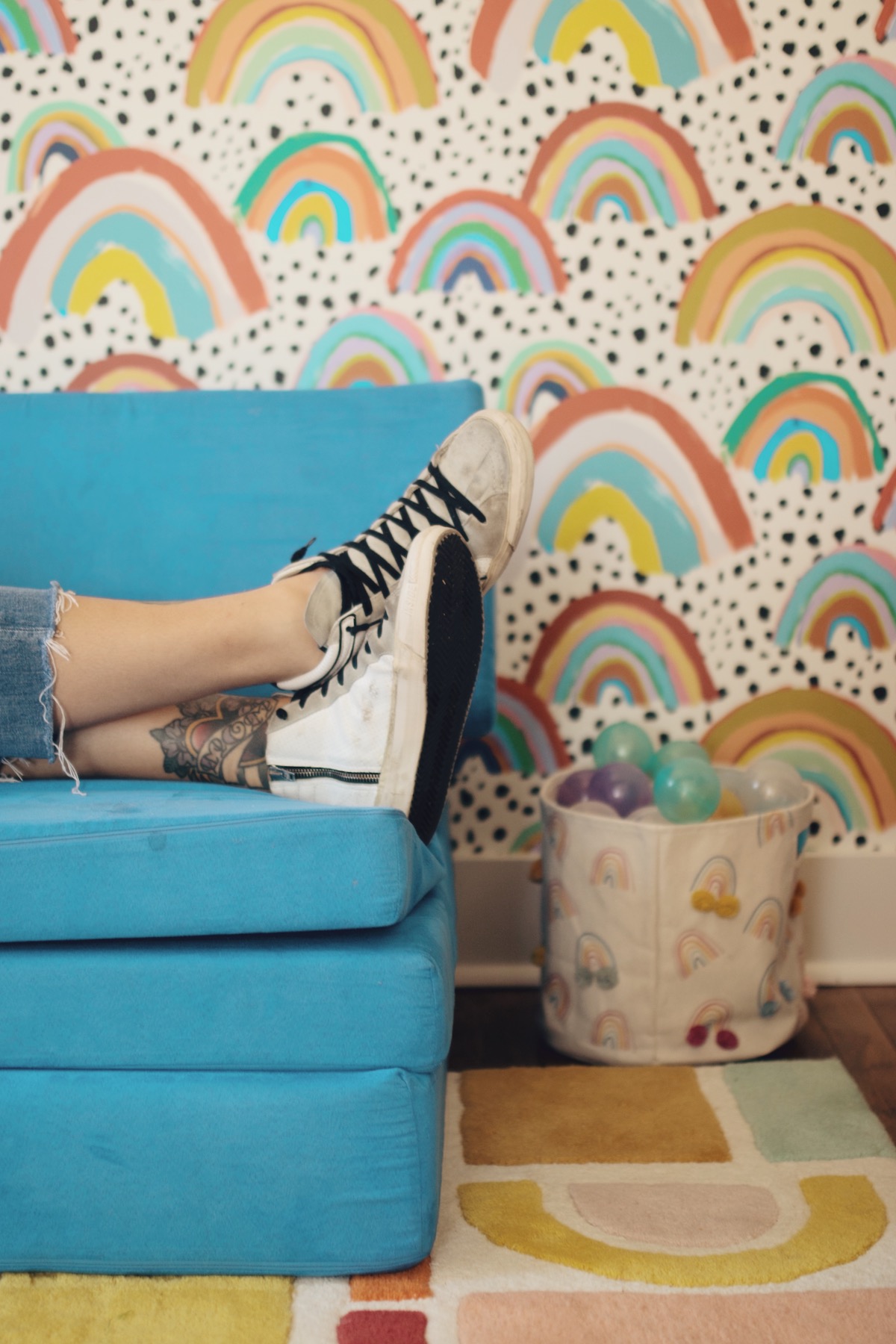 What's your style mantra?
Keep it simple.
(Enjoy this post with Amy Richardson-Golia? Check out all of our My Daily Uniform features here!)