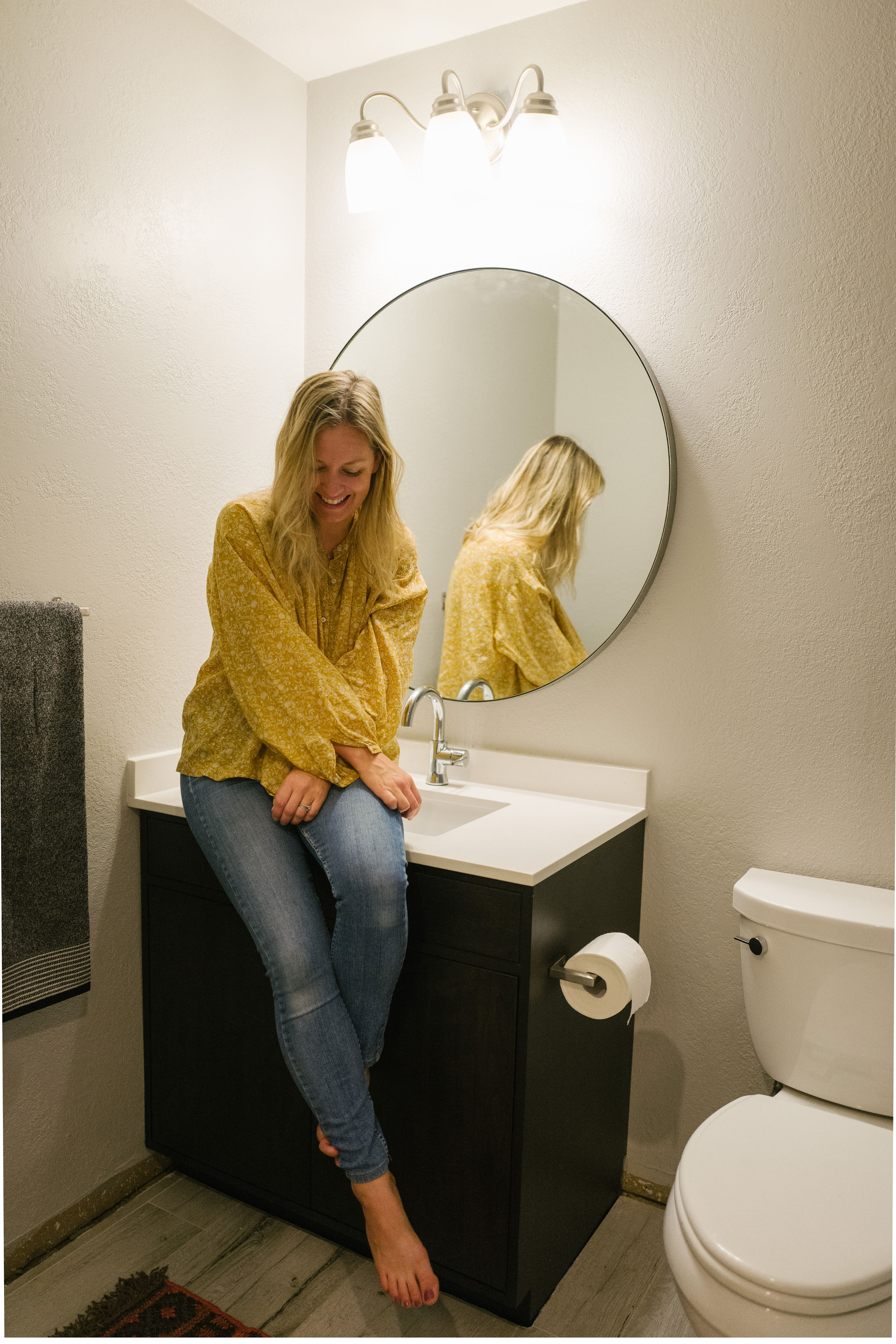 This post is sponsored by Delta®,. A brand we love and use every day in our home.
Right before we put our house on the market in Los Angeles, to prepare for our move to Austin, we did some much needed work on the house. We repaired stucco and touched up exterior paint. We updated tile in the half bathroom and replaced the dilapidated roof on the garage. They were projects that had seemed so major when we thought about doing them over the nearly five years that we lived there, but when it actually came time to tackle them, they weren't that big of an undertaking. Some things we were able to do ourselves and the things that we couldn't do ourselves weren't nearly as expensive to hire out as we had imagined. When we finished, I remember wishing that we had done them years before so that we could have actually enjoyed how great everything looked for ourselves!
Now that we are almost completely done with the bathroom makeover for Amanda, I wanted to drop in with a reveal of the Delta faucet we selected now that it's officially been installed. It makes me so happy that Amanda, her family, and any guests they're hosting will get to enjoy this pretty space!
For a recap of the full before of the space, you can hop on over here. We knew that the old vanity just wouldn't do once we updated the faucet.  We wanted a simple, modern vanity that would complement the style of the Delta faucet we picked out for this space and went with this Linear Vanity from Room & Board. I say this to people over and over, but you will not find better quality pieces than Room & Board. They're just as solid and well-made as they are beautiful and stylish which is exactly how I feel about Delta, too. These two are kind of a perfect match!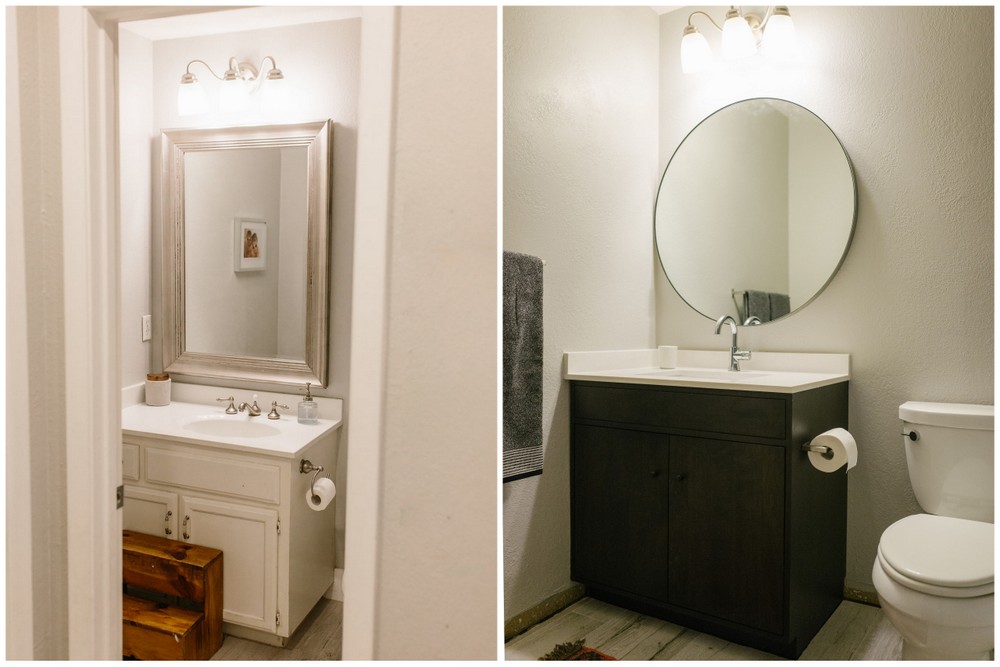 So how did we get from the picture on the left to the picture on the right? Once we had all of the pieces, we hired someone to demo the old vanity and install the new vanity.  Once the new vanity was in, the plumber came to install the new faucet.  One thing he mentioned to me was how easy the faucets from Delta are to install! I remember when I was shopping for faucets for our house, I read reviews on separate brands where I learned some of their products were incredibly difficult to install. Luckily we went with Delta in our space instead and couldn't be happier!
So what do we have left? We are waiting on the tile to arrive and be installed around the bathtub and then will finish styling out the space. Do you have a list of home projects you've been wanting to tackle? My advice would be to do them sooner than later, even if it's just one small step at a time.
Photography by Katie Jameson
This is a sponsored conversation written by me on behalf of Delta® Faucet.  The opinions and text are all mine.