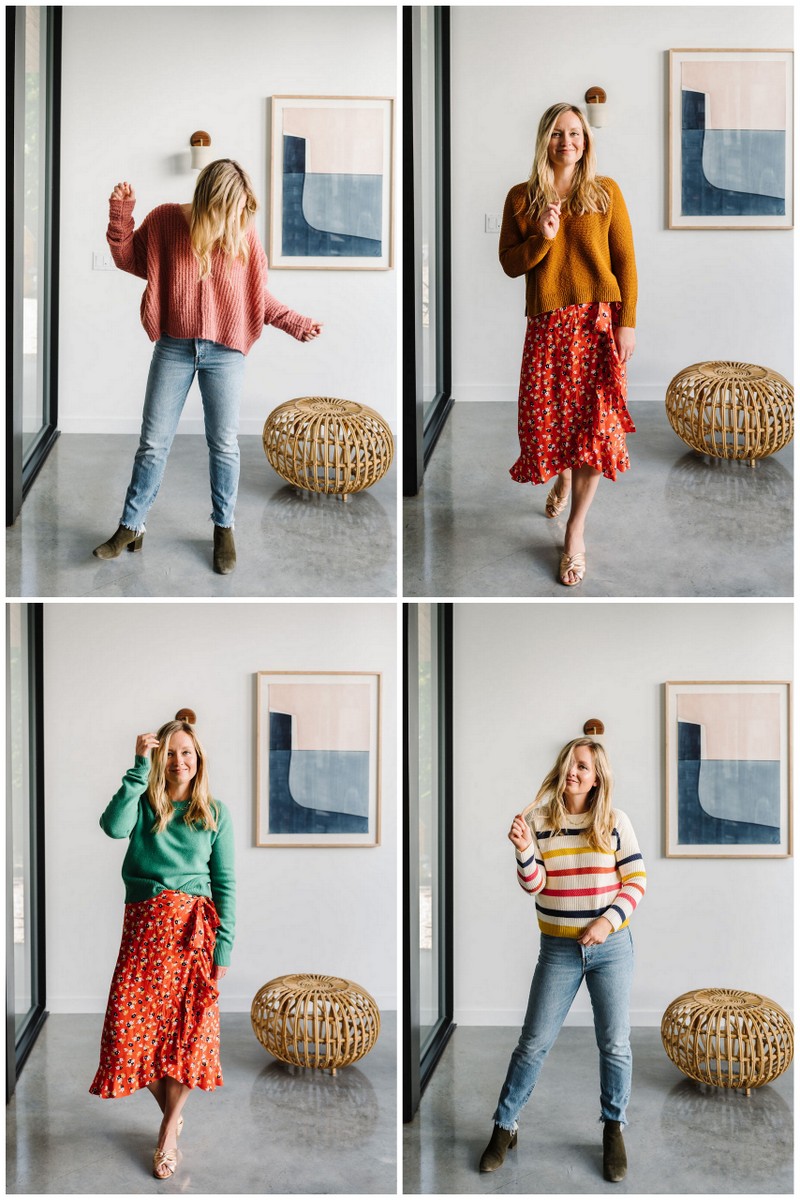 With the exception of the occasional tropical vacation and pool day, I feel pretty convinced that sweater weather is the best weather. I realized the other day that most of the sweaters in my sweater collection have been around longer than my husband. When they're made well and taken care of they just last a really long time. (Sweaters, not husbands... although the same could maybe be said of both?!) The thing is, no one is really re-inventing the wheel here. Whether it's a turtleneck or cardigan, oversized or fitted they're classic pieces that can go with everything from a midi skirt to your favorite jeans to a pair of shorts when things are still in transition. Keep reading for all the best sweaters for fall I tried on so you don't have to! (Enjoy our try-on sessions? You can see all of them here!)
Rose V-Neck Sweater, Free People
This sweater looks ridiculous when it's not on a body-- it's so wide! However, on a body I was in love with the oversized, cozy shape!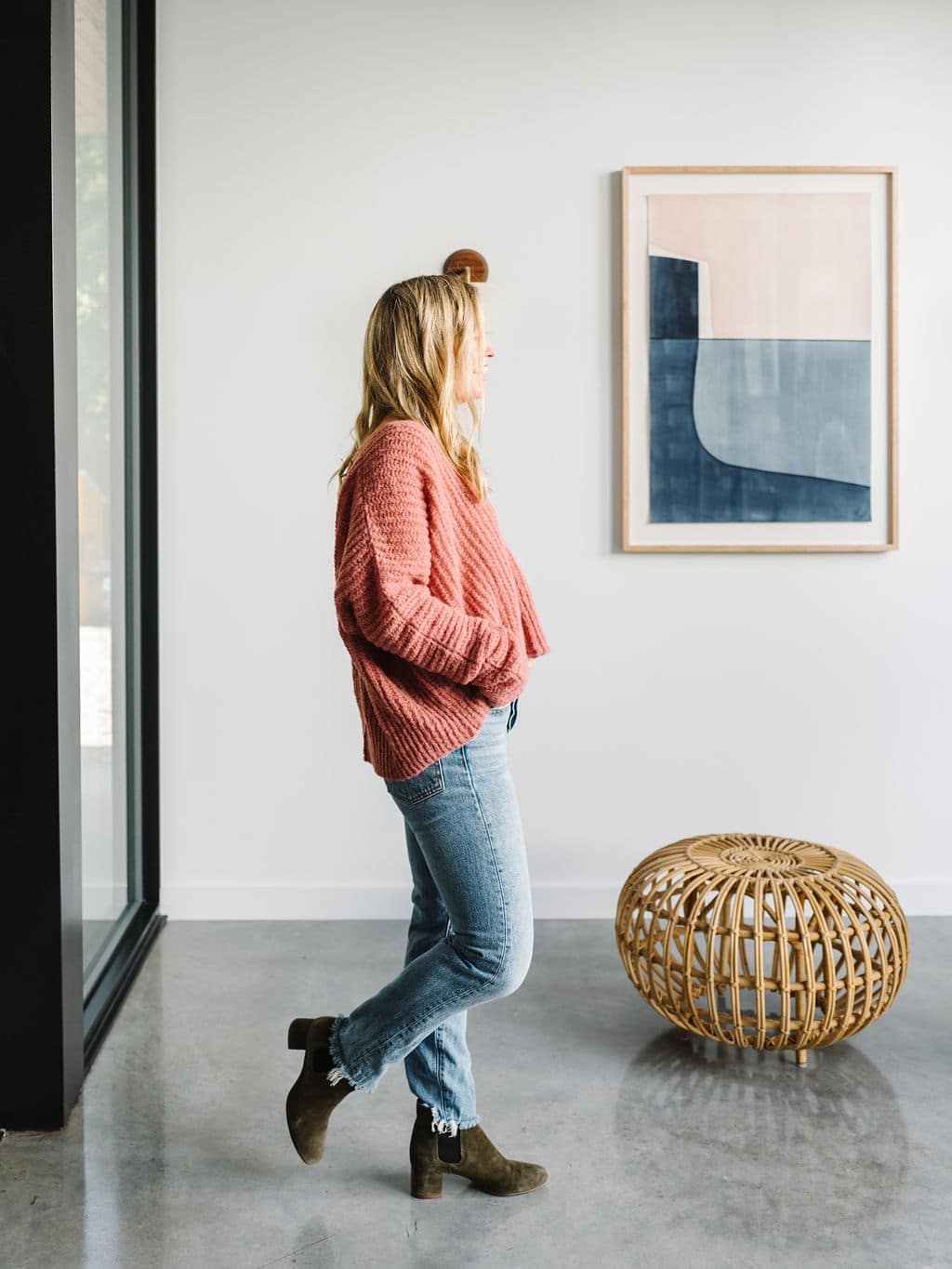 Oversized Boxy Turtleneck Sweater, Reformation
This sweater makes me want to transport myself to Vermont, sitting on a porch drinking something warm and staring at golden foliage. That I would pay $248.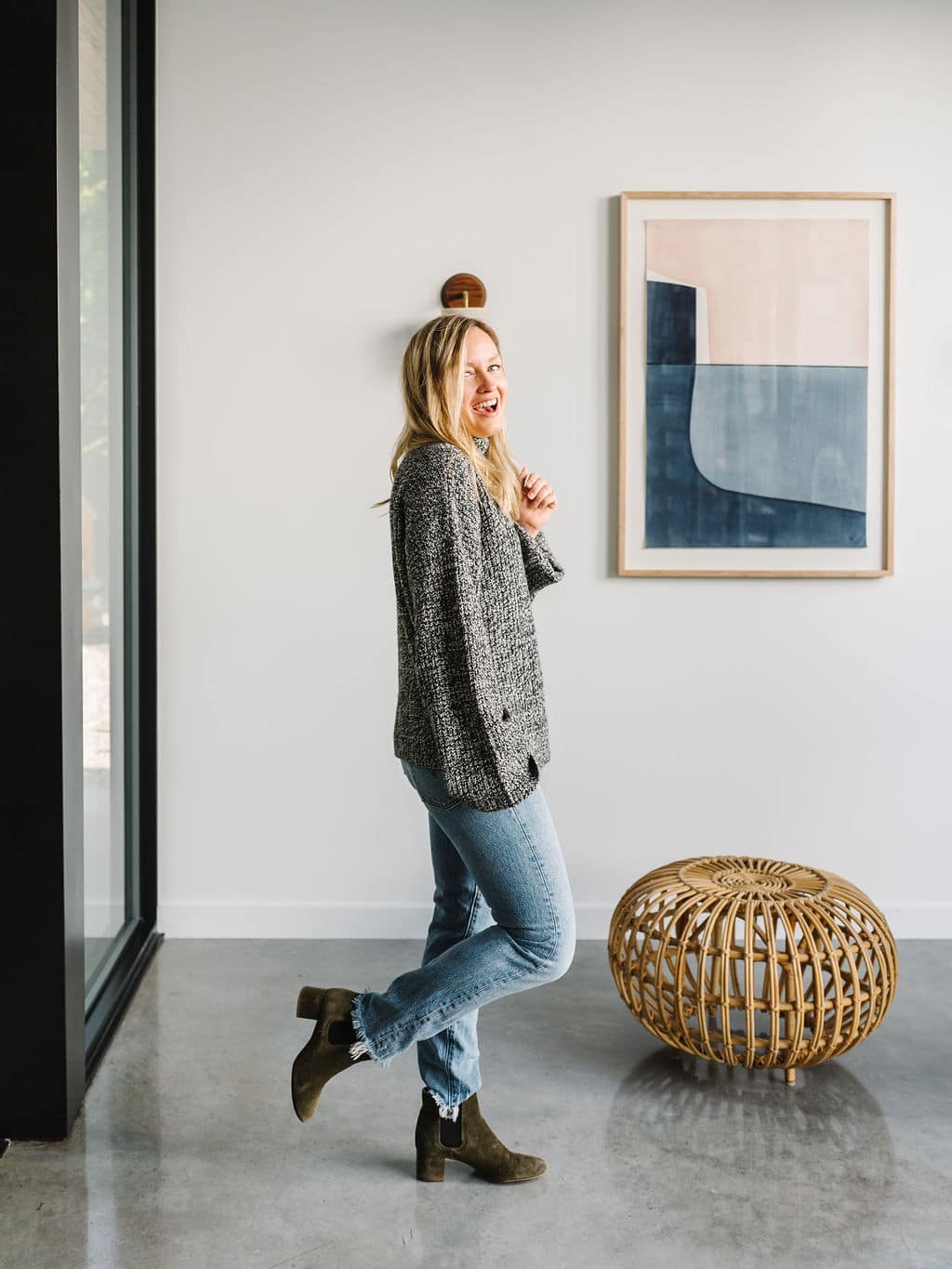 Rust-colored Rib Sweater, Madewell
This one is the sweater version of a t-shirt. You could literally wear it with anything. Wide-leg pants, jeans, under a blazer, tucked into a skirt... I could go on and on!
Marled ribbed cardigan, Madewell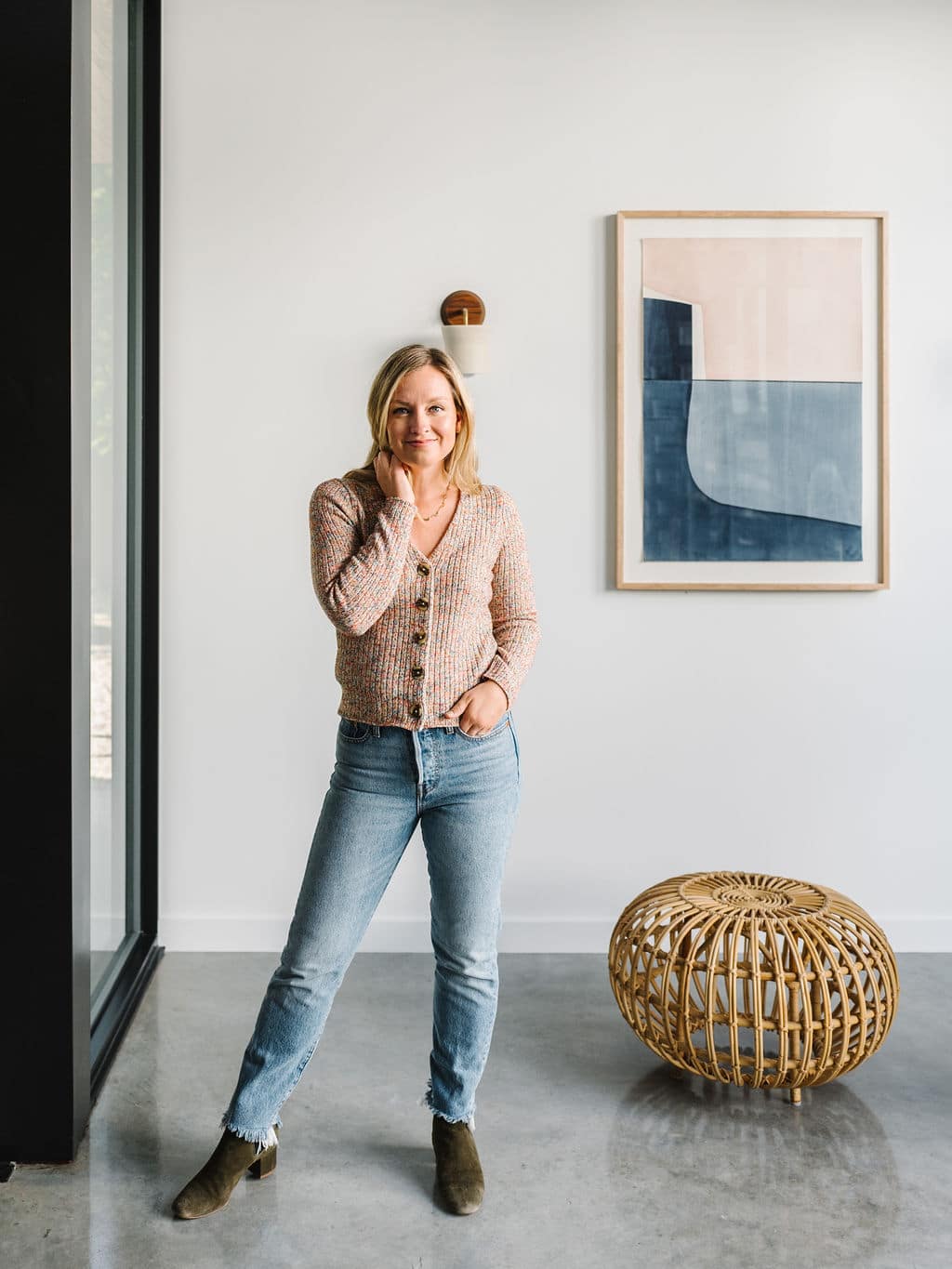 I am obsessed with rib knits this fall. I actually think I would love this one with my wide-leg cream jeans. Oooh or the Jesse Kamm sailor pants from this post.
Striped Boxy Sweater, The Reeds x J.Crew
I adore these colors! It feels like a college sweater from the seventies! It's perfect for every day or pair with some cozy sweatpants for the weekend chill time on the couch. (These are my favorite sweats right now!)
Slouchy V-neck sweater, Madewell
It doesn't get cozier than this and you already know I love this color!
Green Crewneck sweater, A.L.C.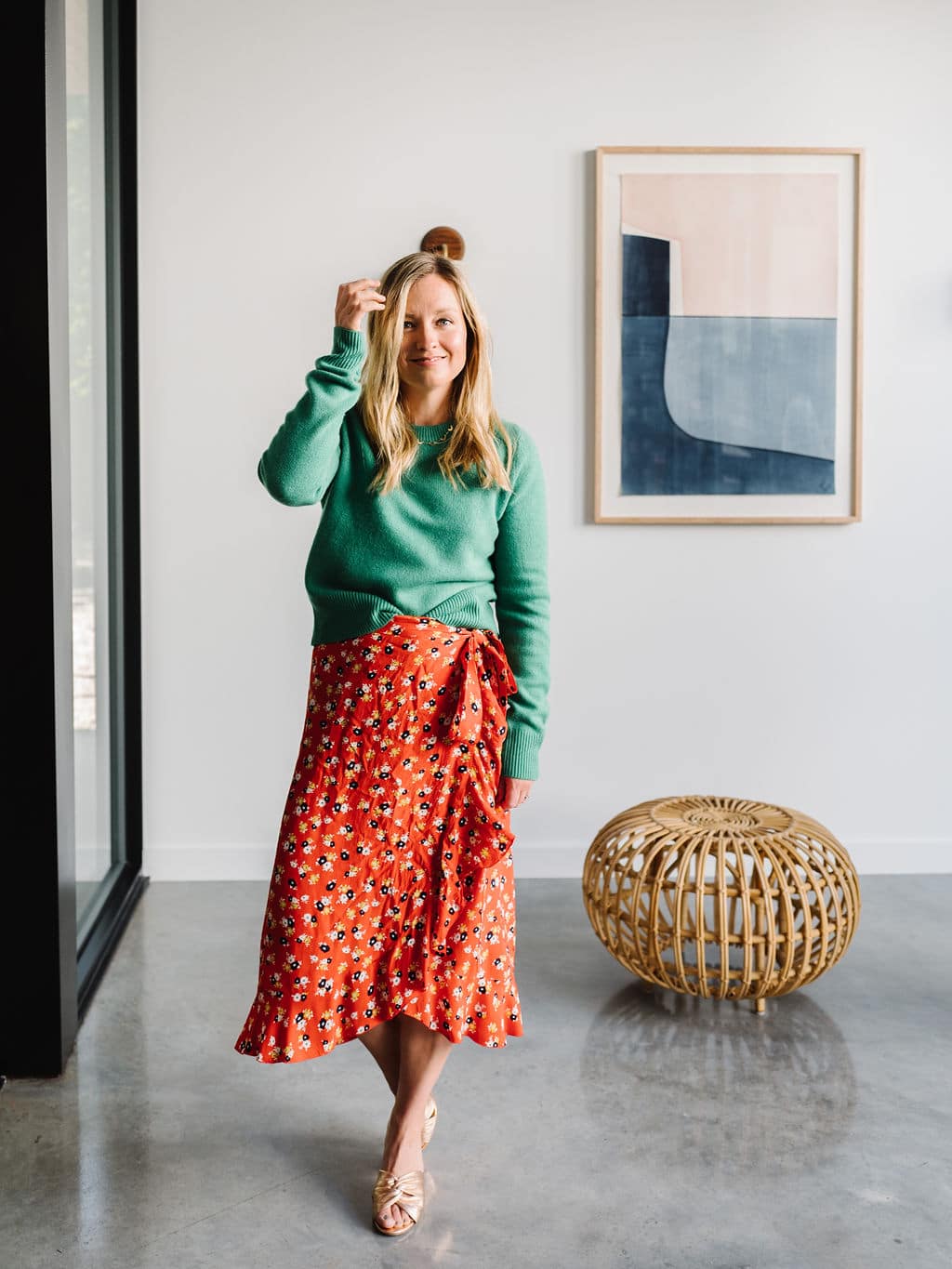 I definitely have preppy wardrobe tendencies and this kelly green crewneck speaks to me in a major way! Isn't it the prettiest sweater? It says it's a wool blend which is deceiving because it's super soft!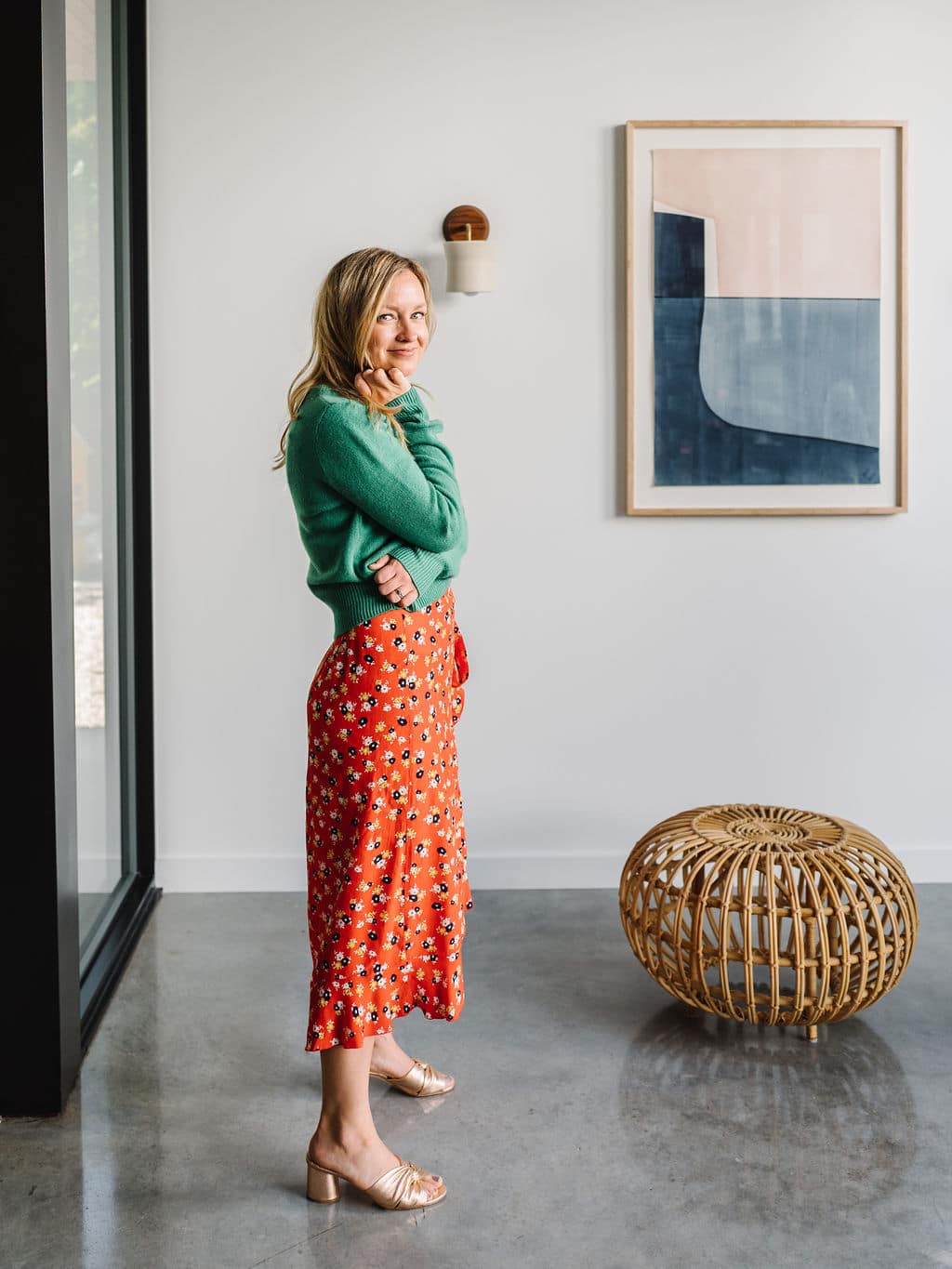 Ribbed Cardigan, COS
I love a neutral cardigan like this one for fall. This one is a little too heavy and drapey for me. I think it's a bit of an unflattering combination, but a super chic sweater.
Black V-neck Sweater, Reformation
This is the sweater you will have for the rest of your life. You can wear like this with a midi skirt, with your favorite jeans, in a monochromatic all-black look, with cut-off jean shorts, and layered on-top of your workout look en route to barre class.
Golden Pullover Sweater, Anthropologie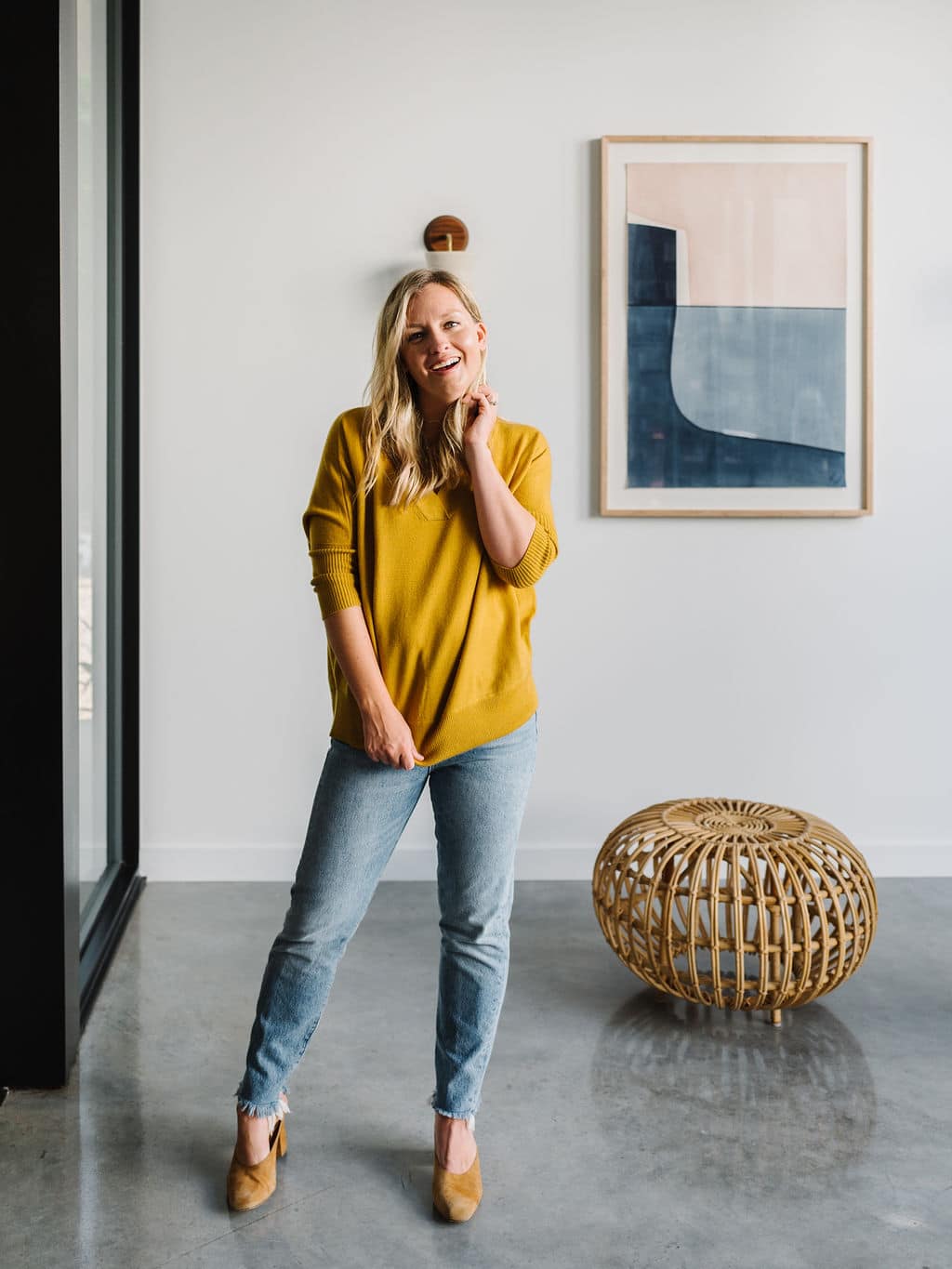 This is such an easy sweater to throw on for every day. I would probably give it a little front tuck and love the idea of it with cropped jeans and sneakers.
Photography by Katie Jameson