At long last, fall has arrived in Austin! I spent an hour or so last week transitioning out all of the distinctly summer pieces in my closet and transitioning in things like sweaters, blazers, and heavier weight fabrics in general. I've been finding my go to this season for travel, meetings, and lunch dates seems to be a good pair of jeans, fun shoes and a dressy top with some personality. It's interesting, though, I have way more spring / summer dressy tops than fall ones. I think when it gets chilly I tend towards knitwear, so this category can often get overlooked, but they are such work horse pieces! They're easy for transitional weather and great for layering under blazers and leather jackets alike. Keep reading for all of my faves!
Polka Dot Blouse, Mango
Literally can't get enough of a good polka dot. This one is such a classic, too! Would be so cute with a black mini and tights and boots for fall!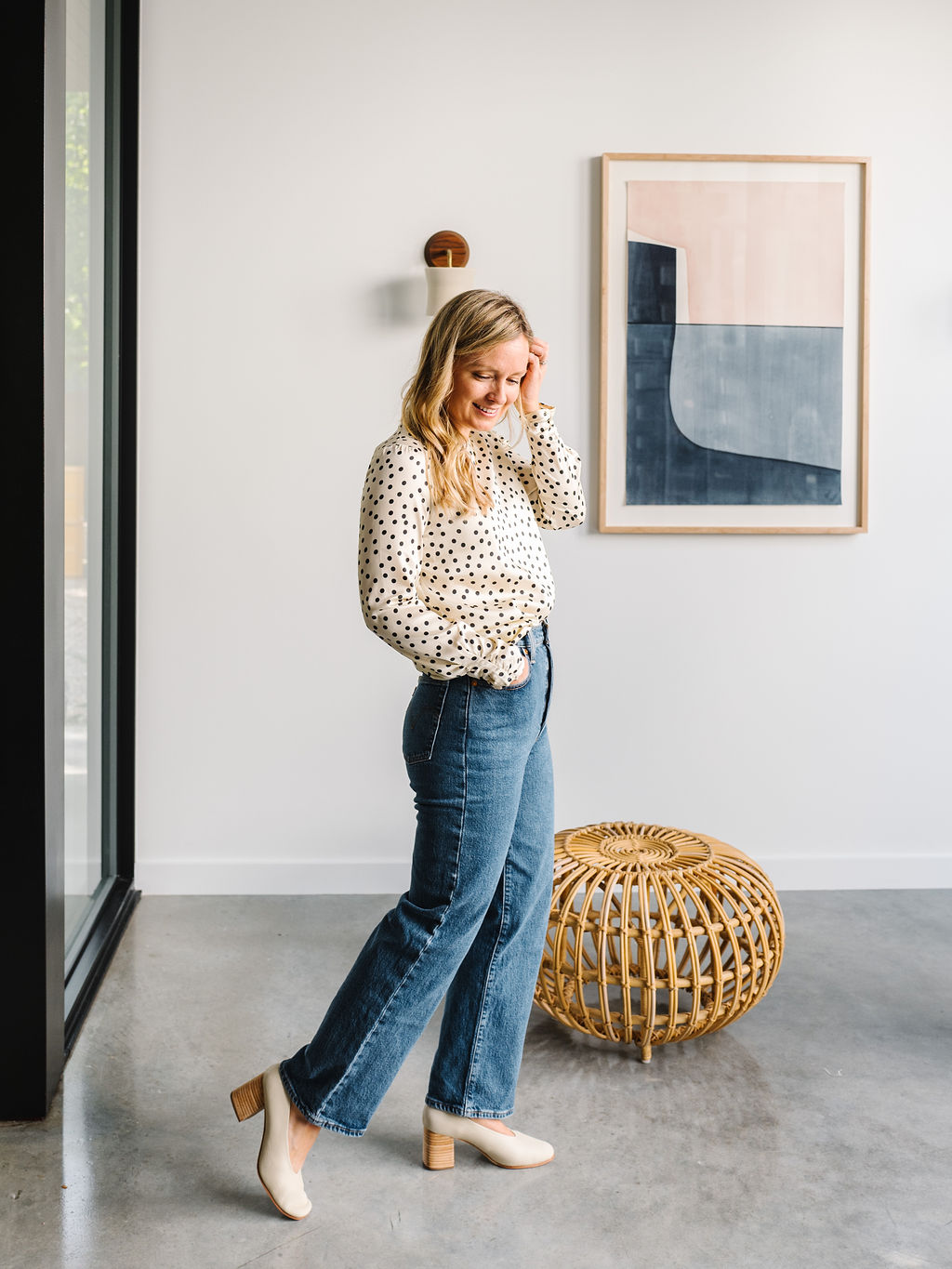 2. Boho Mixed Print Top, FARM Rio
YAS! This one is everything. These patters and prints and that sleeve detail is all just so good! Plus, how cute come summer with denim shorts?!
Plaid Top, Mango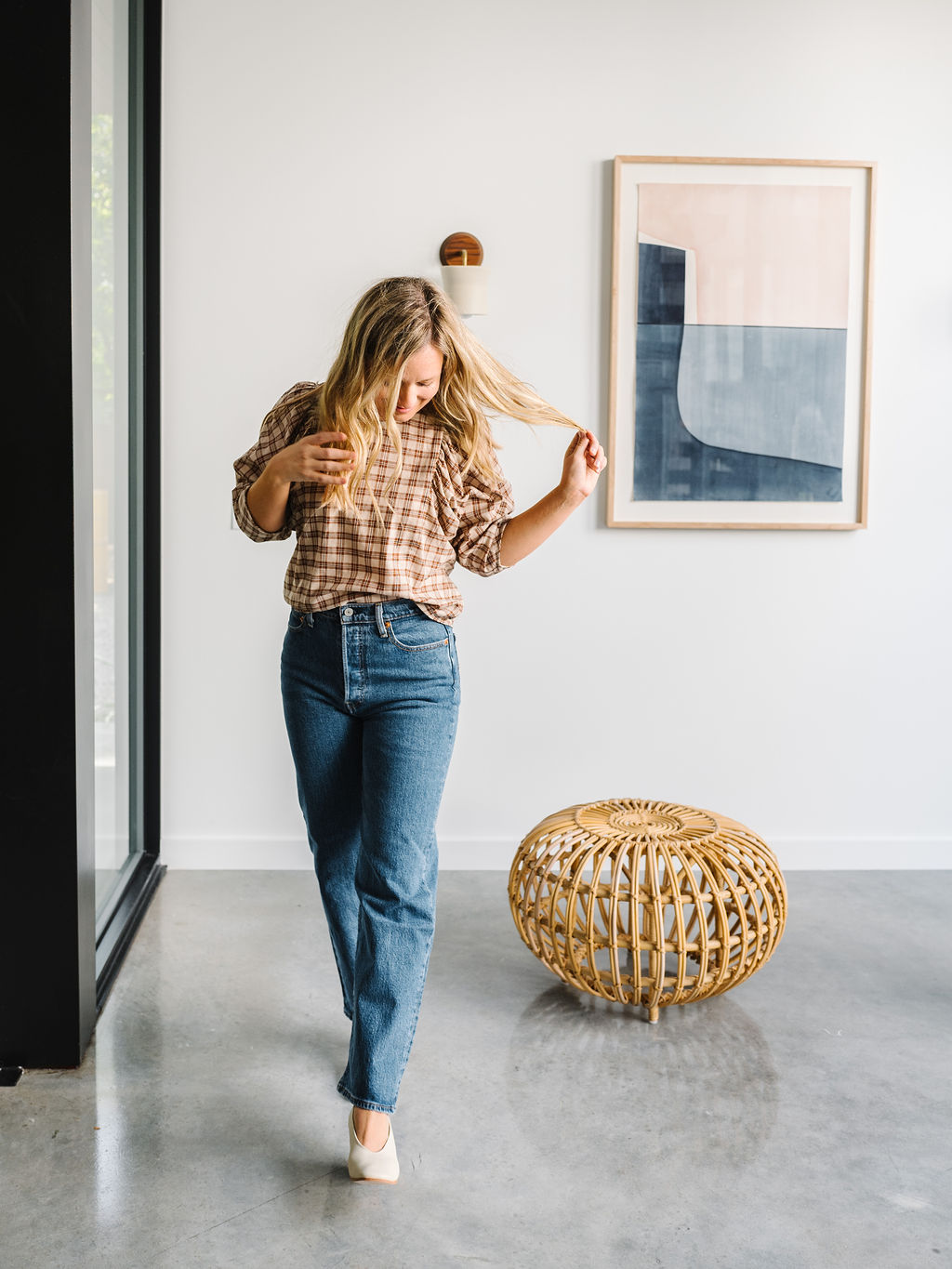 This ones was a total keeper! So easy to wear for every day! I've been loving it layered under this sweater.
4. Crossed v-neck blouse, Sézane
So chic, right?! The perfect drape with a tiny snap in the perfect place so you don't have to worry about revealing all.
Yellow gingham top with sleeve button detail, Sézane
I love this top and that button detail! The sunniest color! I love the idea of it layered with creamy white pieces!
Printed Ruffle Top, Antik Batik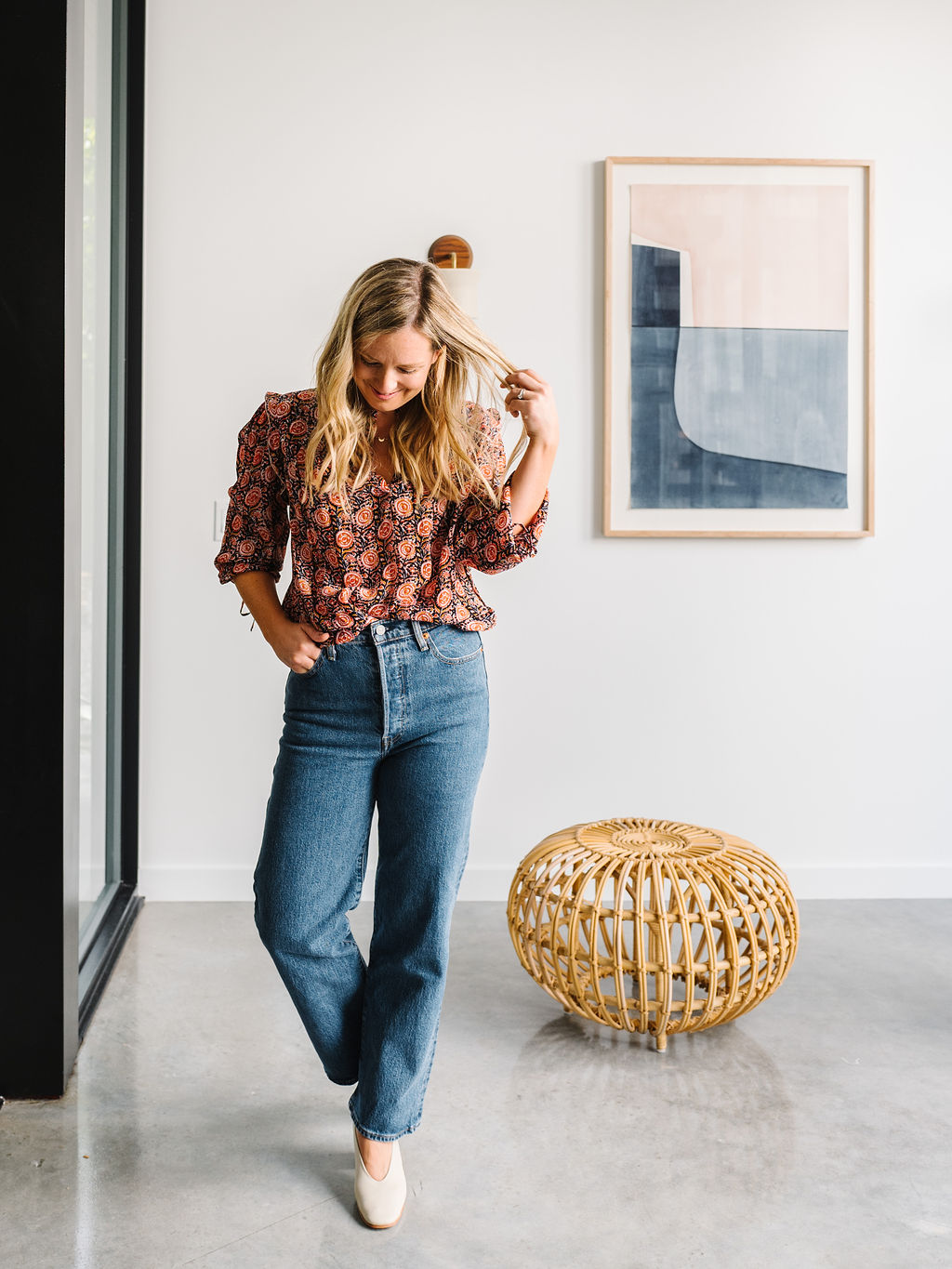 All the prints and patterns please! This one is so good!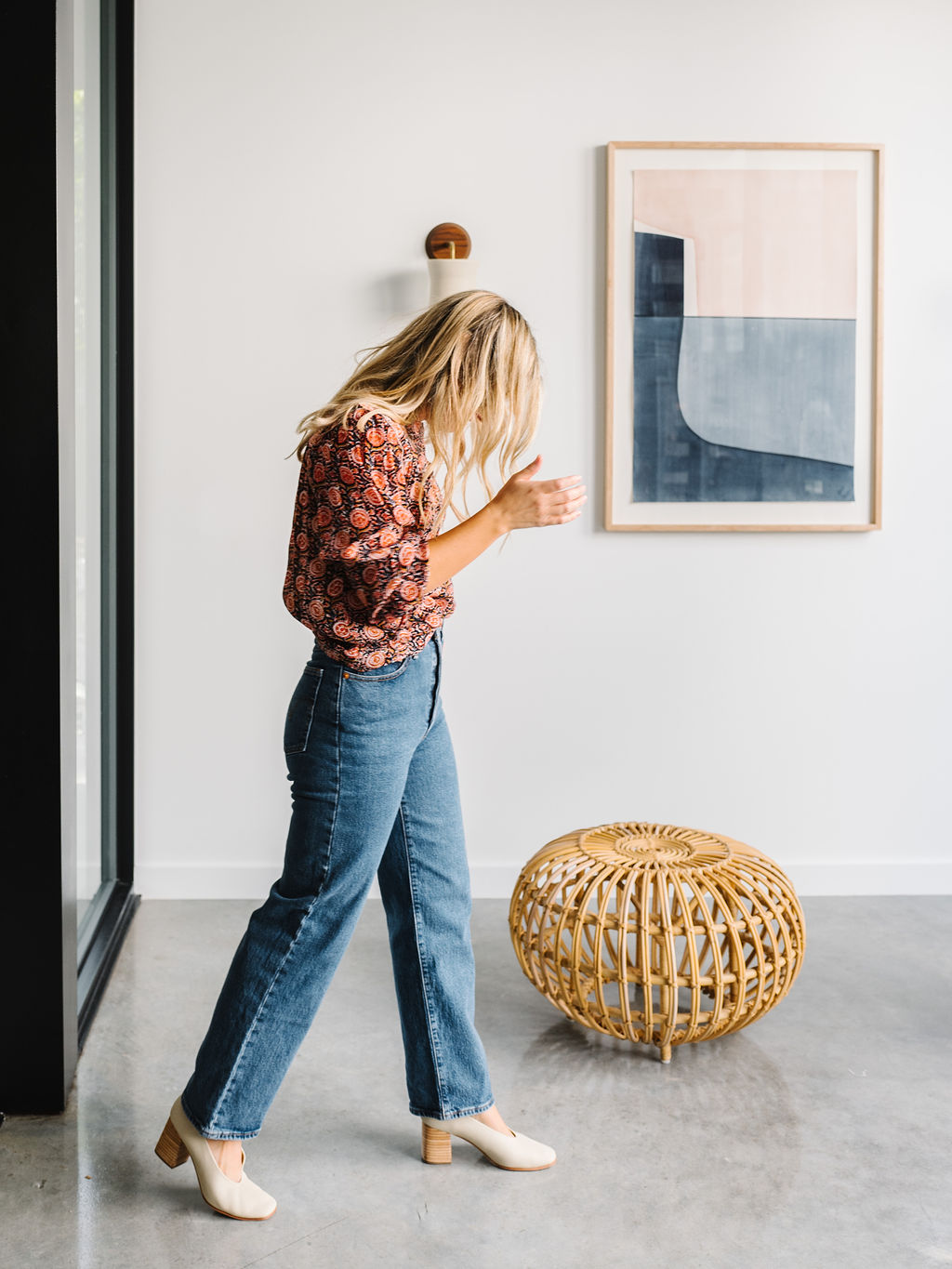 Black High-Neck Top, Ganni
Repeat after me: Ganni can do no wrong. This top is just another example. Love!
Jeans, Levi's || Shoes, Huma Blanco
Photography by Katie Jameson