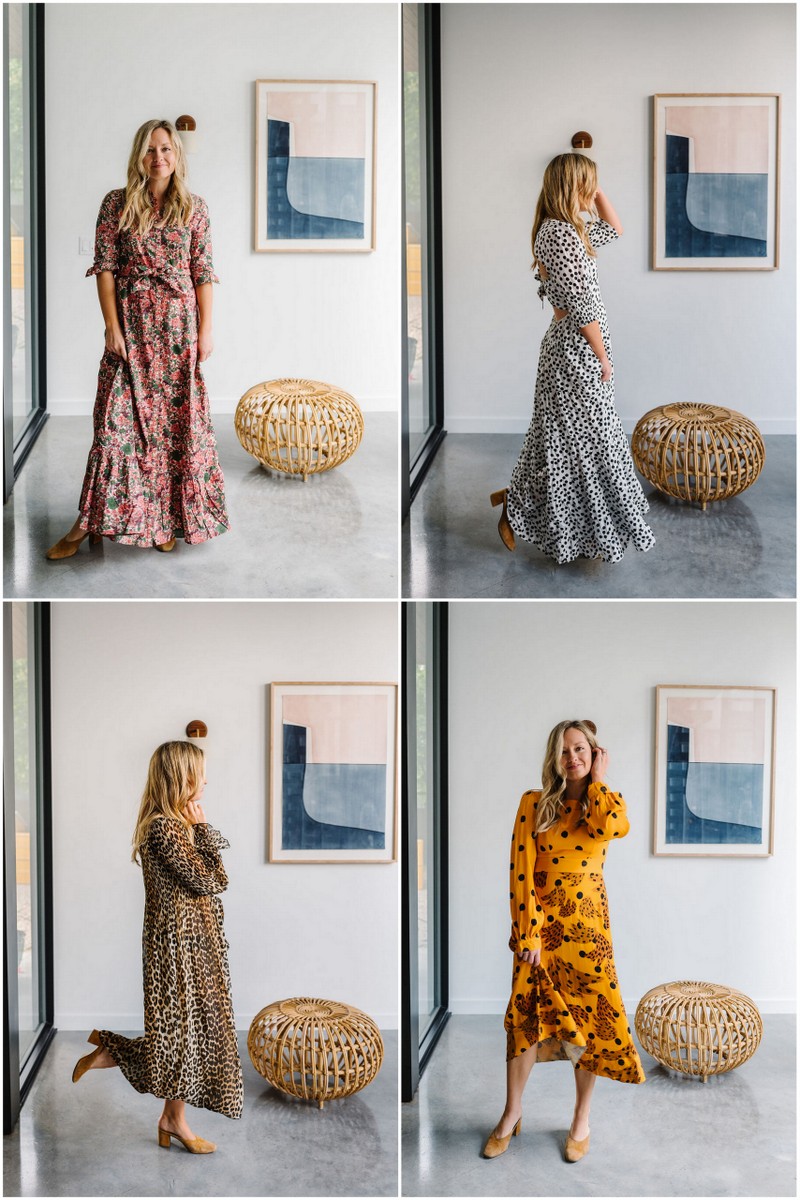 Are you a fall dress person? I've recently become one. While they always seem to be synonymous with summer, they're actually a really great base layer for fall. You can top them with a sweater, cardigan and even a heavy coat to add warmth, but when you find yourself nestled in your warm office, shop, or restaurant it's easy to delayer. Just add your favorite fall boots.
1. Long Floral Dress, Sézane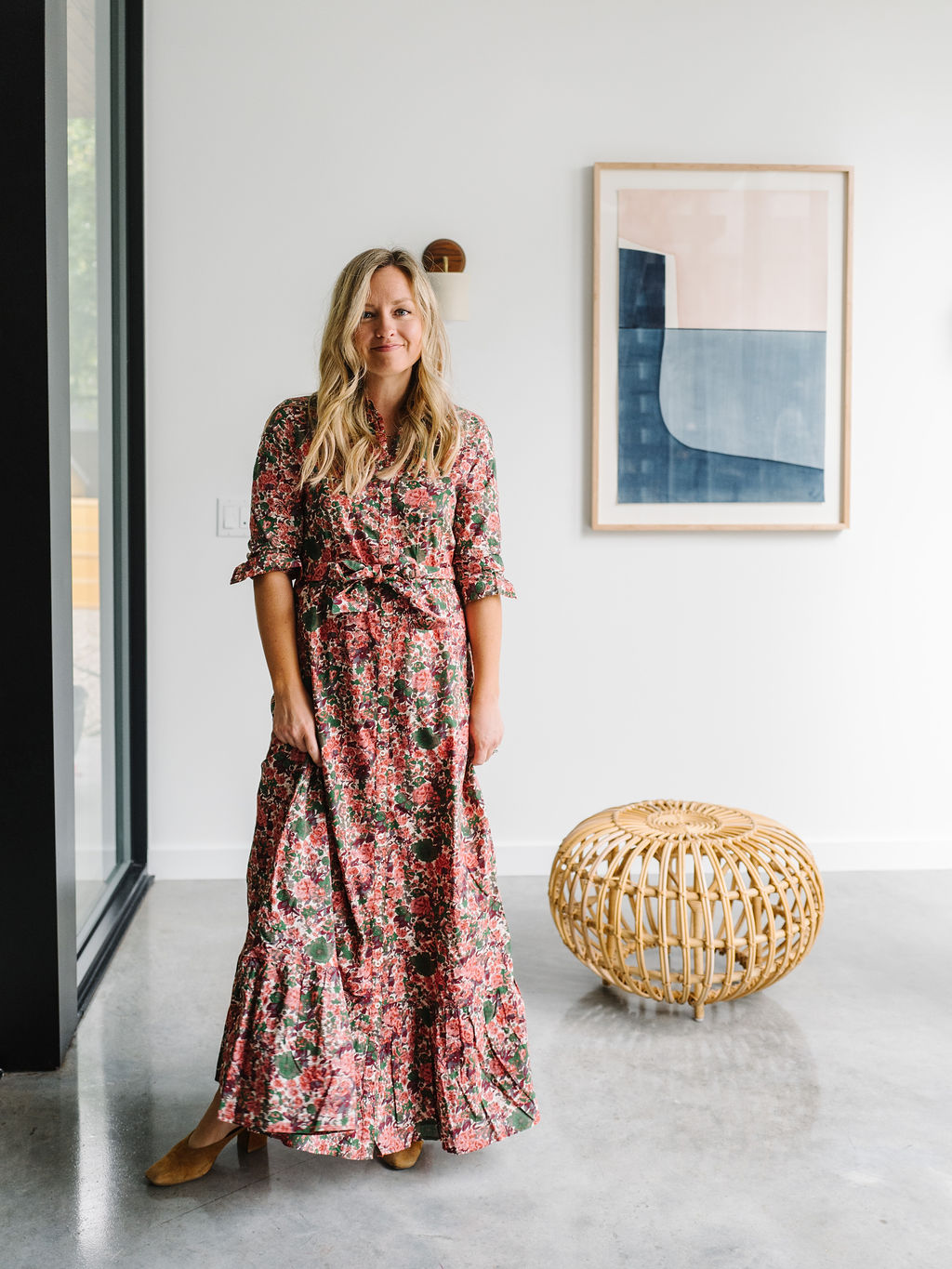 I adore this print. It felt like a lot when I first put it on, but it's actually not so over-the-top. Layer it with a khaki trench coat in the springtime for a Parisian look or boots and a teddy bear coat this fall for a decidedly NYC look.
2. Mixed Print Midi Dress, FARM Rio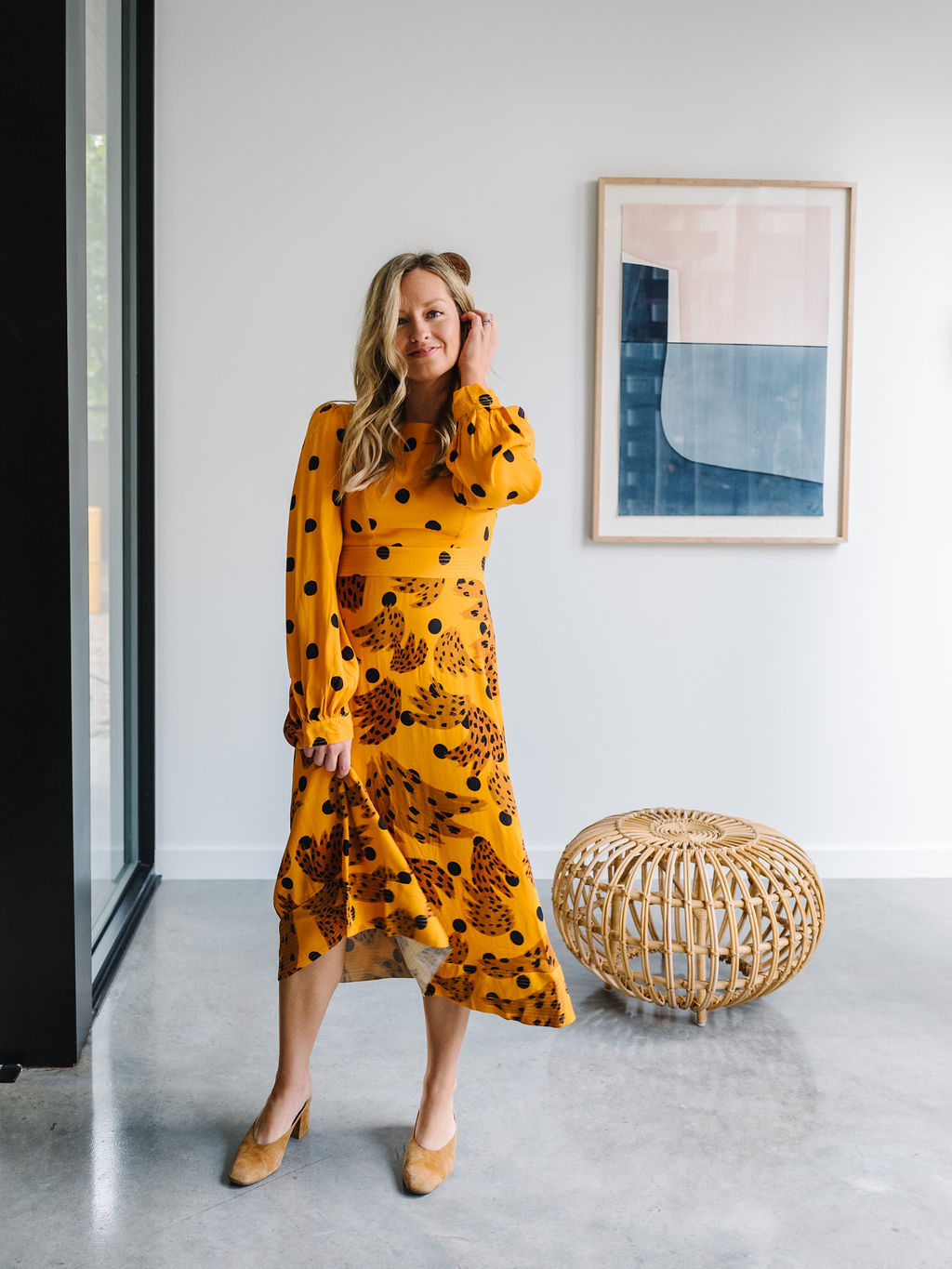 This dress is so fun! If I worked in an office I would scoop it up in an instant! I love the mixed prints and how it can easily transition for all seasons.
3. White Polka Dot Maxi Dress, RIXO
Gah, I love this dress! It's so classic and so femme! Top it with a black cashmere sweater and cool girl leather boots to juxtapose the look a bit for every day.
4. Mixed Floral Mini Dress, FARM Rio
This dress is so fun and funky and sweet and cool. I love the prints and the babydoll shape. Pair with opaque tights and boots as the weather gets cooler.
5. Charcoal Ribbed Knit Dress, Mango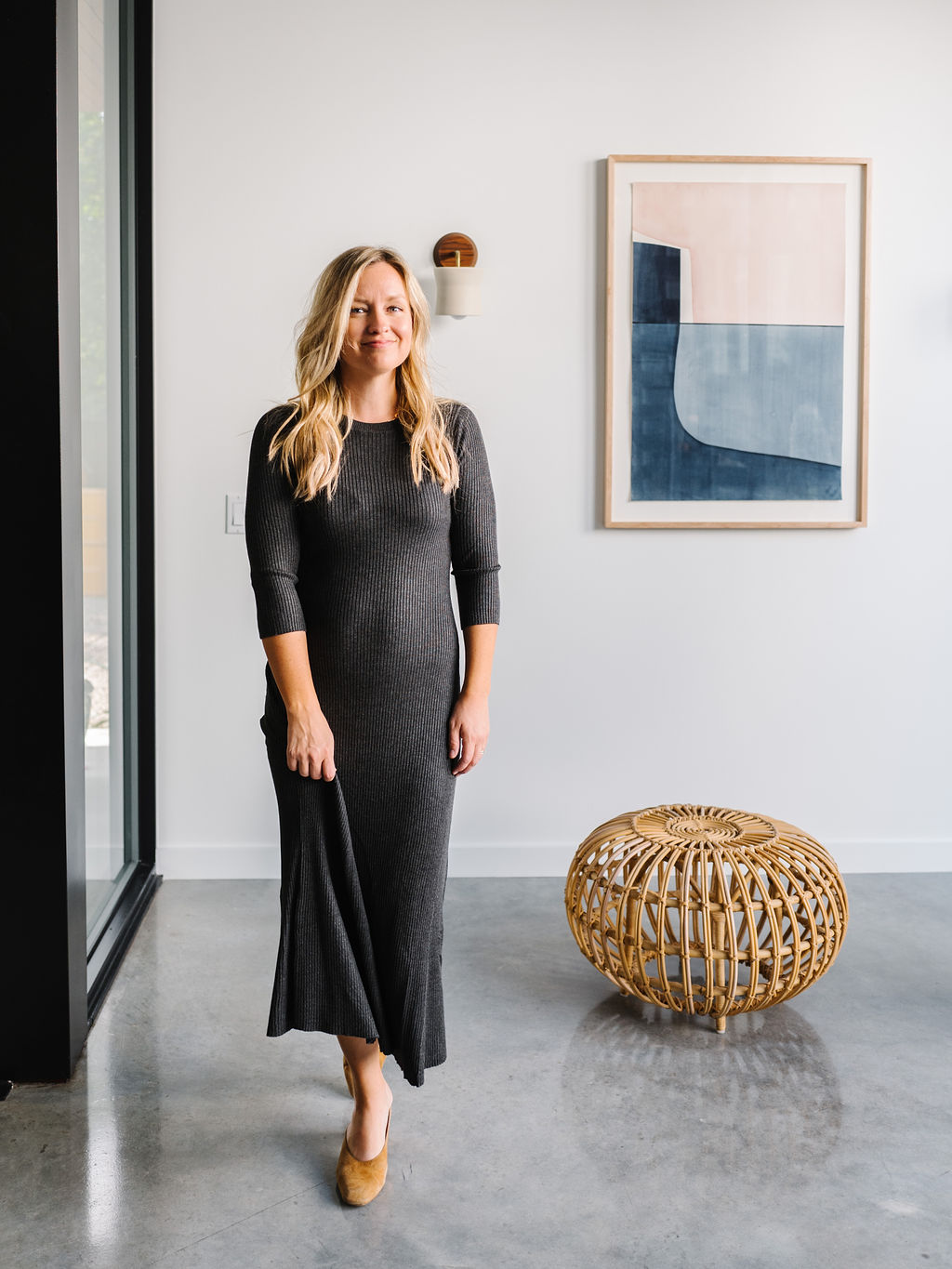 If I posted this to Instagram, it would for sure look like a pregnancy announcement at first glance. This dress makes me look a wee bit pregnant which I assure you I am not, but it does make me think that it would make an excellent maternity dress if you're expecting. Any takers?!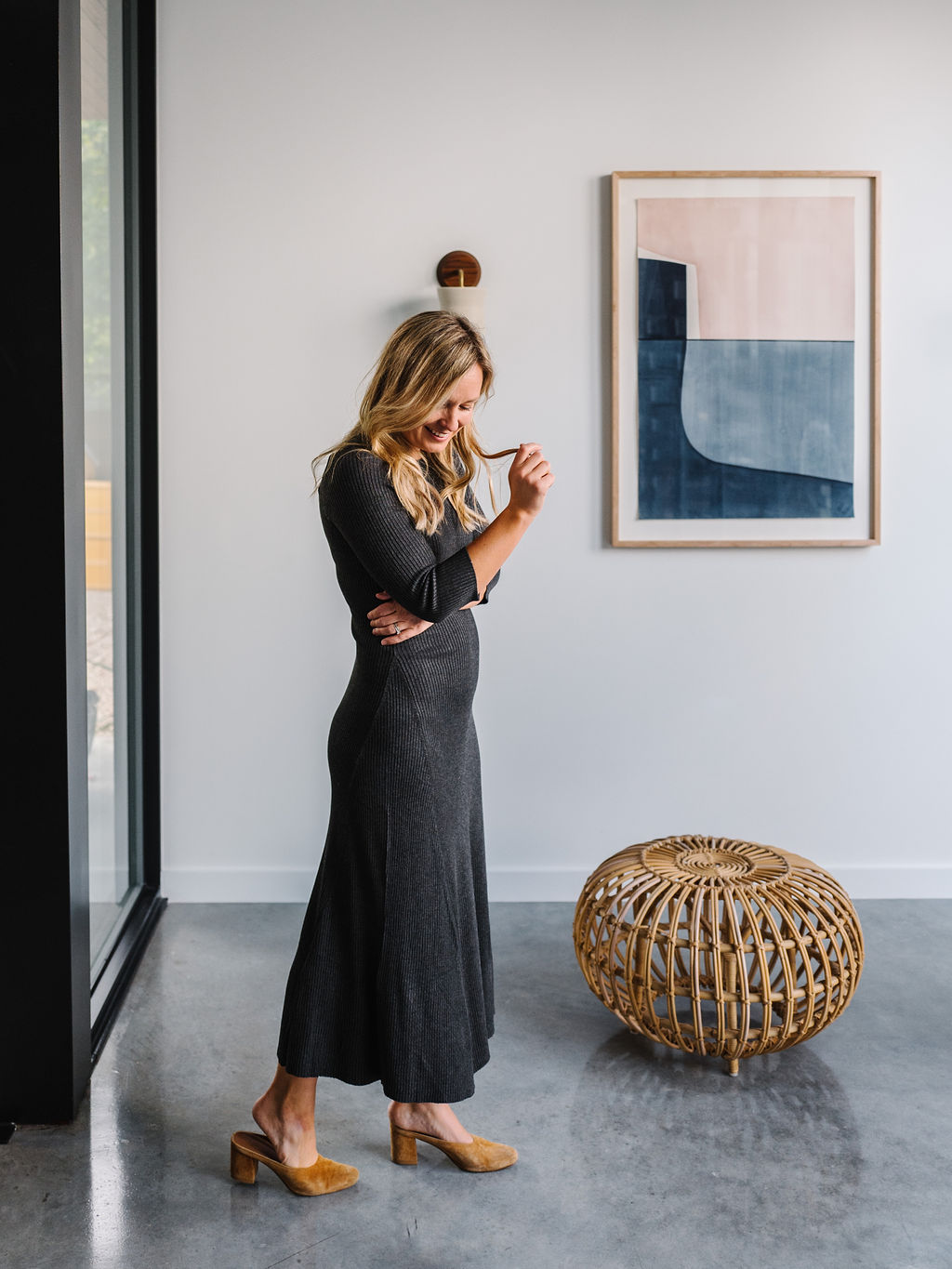 6. Leopard Dress, Ganni
Have I mentioned lately that I am obsessed with all things leopard? ALL. THINGS. LEOPARD. Gimme, gimme.
7. Emerald Green High Collar Dress, Sézane
High neck collars are a thing right now and I love this babydoll silhouette. Too soon to buy a dress for that office holiday party? Never!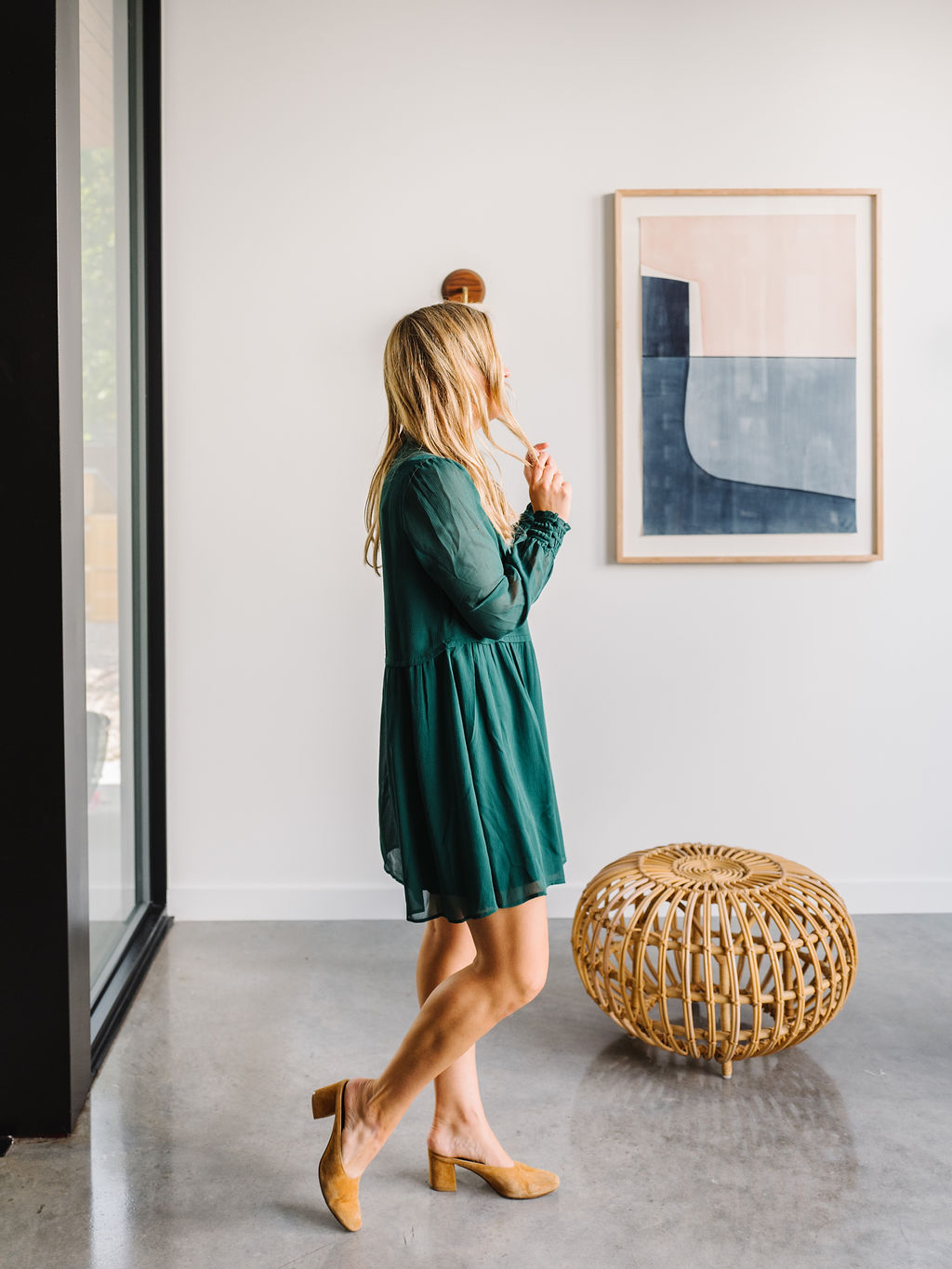 8. Mixed Print Maxi Dress, BAUM UND PFERDGARTEN
Okay, I had a hard time imagining this one for spring at first glance, but I do think a long shearling coat would go a long way to edging it up. I love the gingham pattern contrast in the back.
9. Black and White Floral Dress, Mango
This is such a good one. I love the classic black and white. I love the floral. I love the pleats. I mostly love that this style would be so good on so many different body types.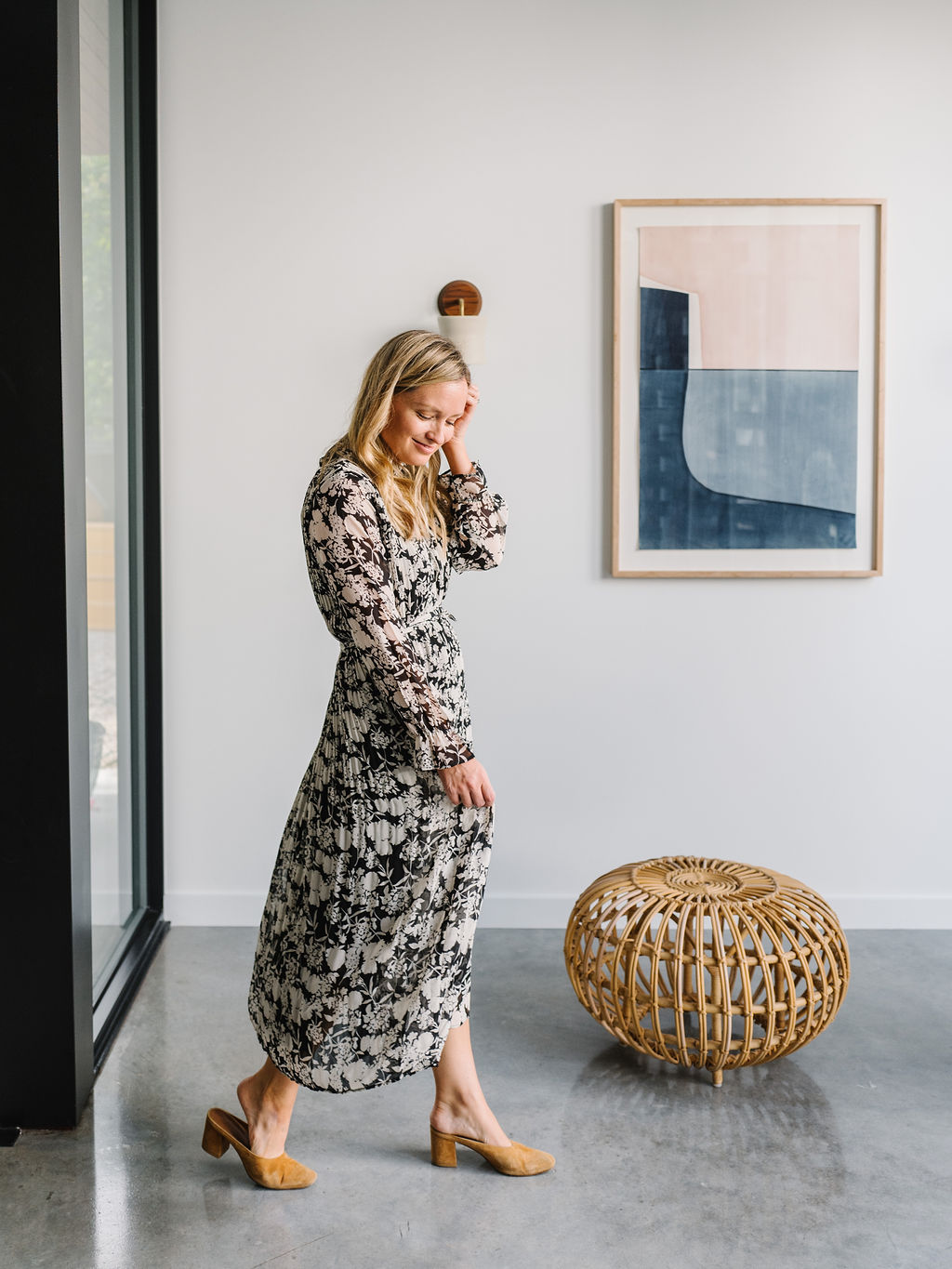 10. Leopard Print Slip Dress, Mango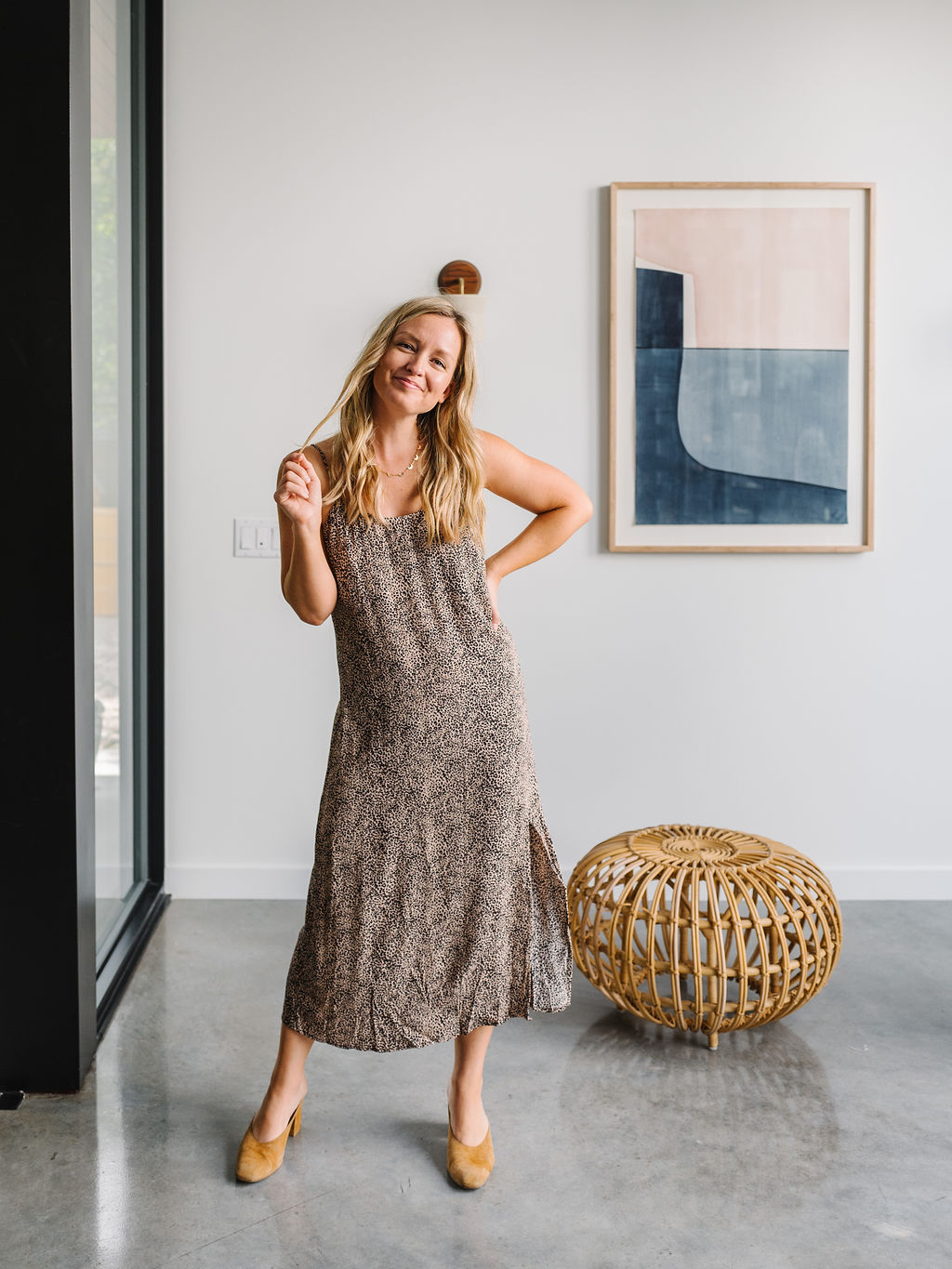 Have you bought a slip dress yet? What are you waiting for?! I put this one on and instantly thought of three different ways I would wear it. My favorite way? Throw a black cashmere sweater on top and it's a skirt.
Photography by Katie Jameson