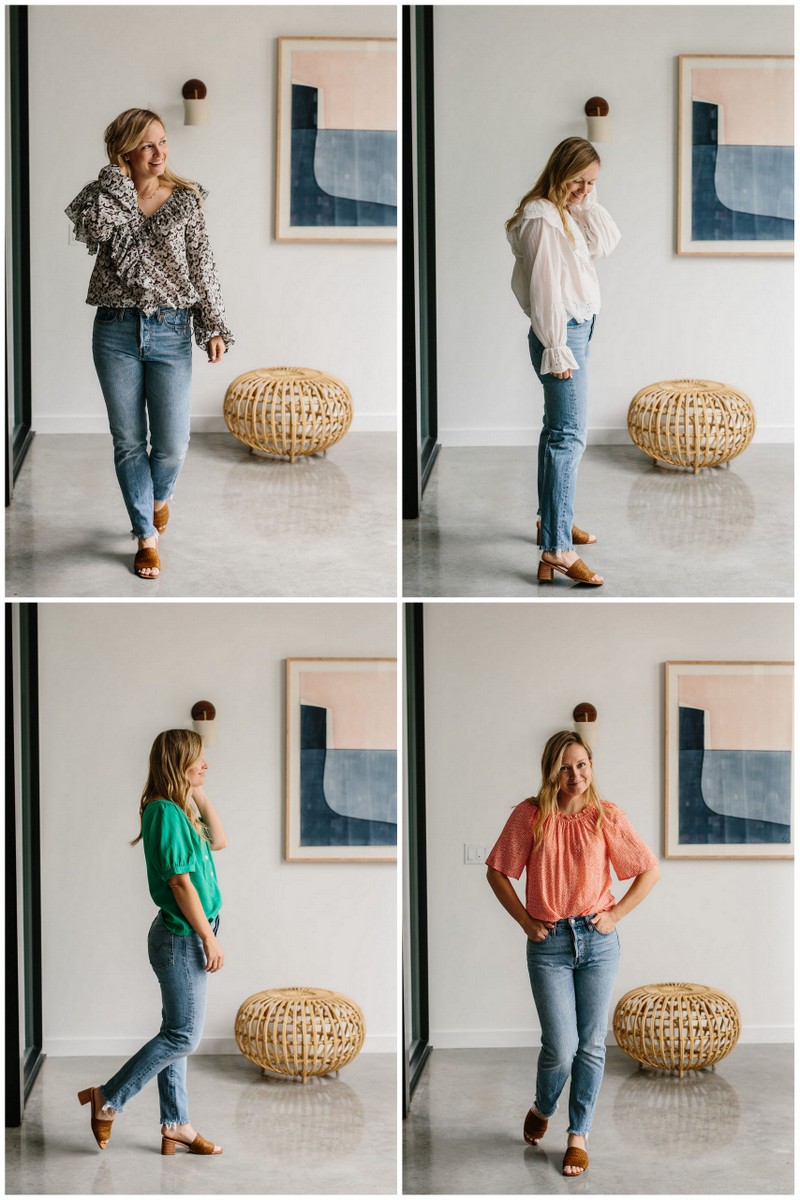 In a sea of tee shirts and flowy day dresses packed so tight the hangers barely budge, the dressy casual top in my closet was a rare find. I'm not sure how it happened, but as I would ponder what to wear to an important meeting, a speaking engagement or a lunch party I felt it's absence. It's just as easy to put on as a t-shirt and can pair with all of  the same things-- denim cut-offs, your favorite jeans, tucked into a skirt, tucked out of culottes, under a blazer... you get the idea-- and elevates the look ten-fold. Ready to up your style ante? These finds are budget-friendly, too.
Patterned Cotton Top, H&M
Love this top so much. It's also one of those rare H&M finds that's just as good in person as it is on the website.
yellow wrap top, H&M
Have I mentioned my obsession with yellow? My penchant for anything that wraps? Then it's no surprise this one made the cut!
Short Sleeve Ruffle Neck Top, Gap
I love this neckline and have been wearing it on repeat with my favorite denim shorts.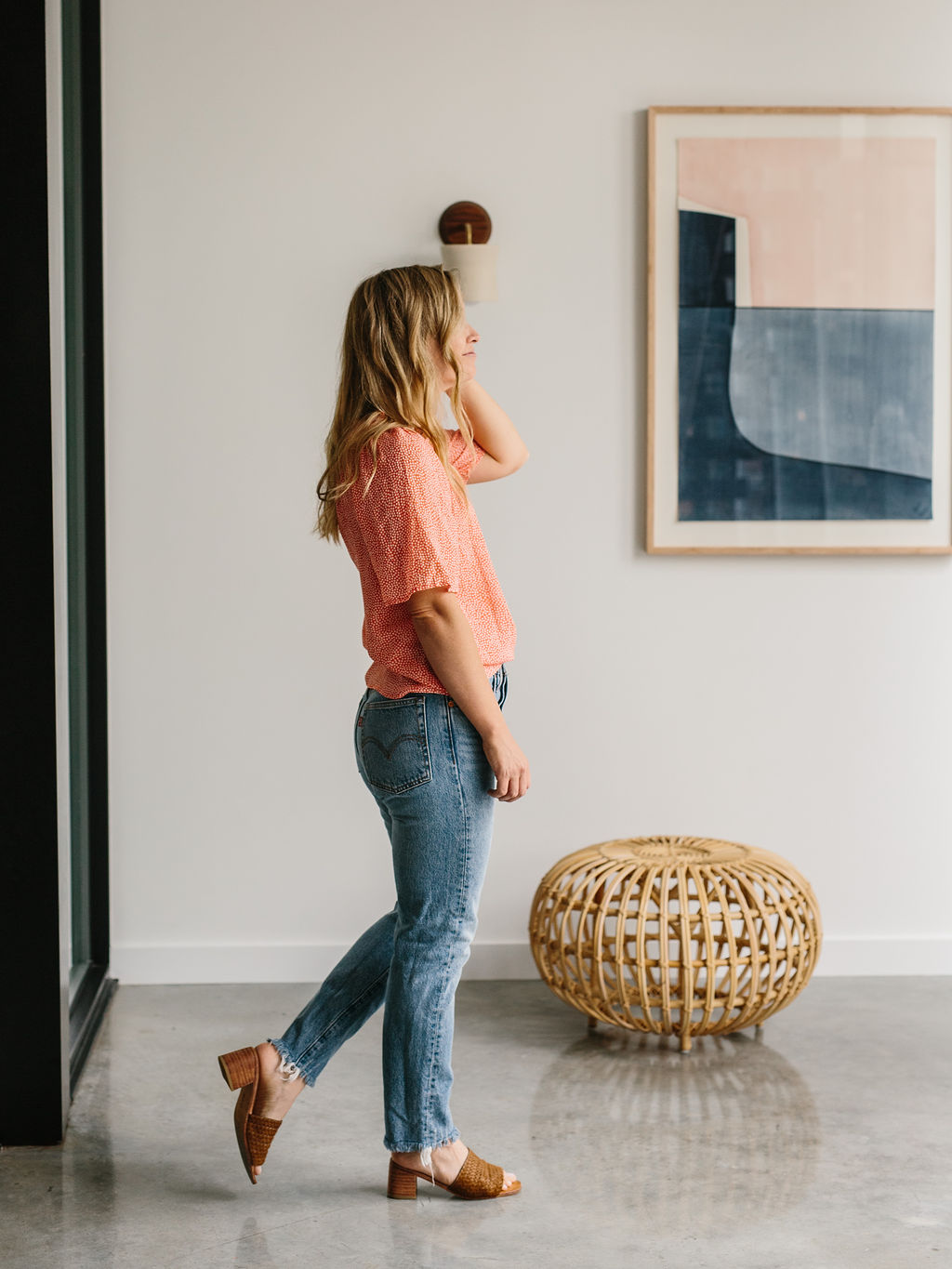 Smocked Floral Top, Madewell
This fabric is the perfect lightweight for summer and love the feminine smocked silhouette.
Eyelet Top, H&M
Despite the children that cling to me on a daily basis, I still can't quit you, white shirts.
Button Front Linen Top, Old Navy
This linen top is so good and such a steal! It comes in 4 or 5 different color ways, too.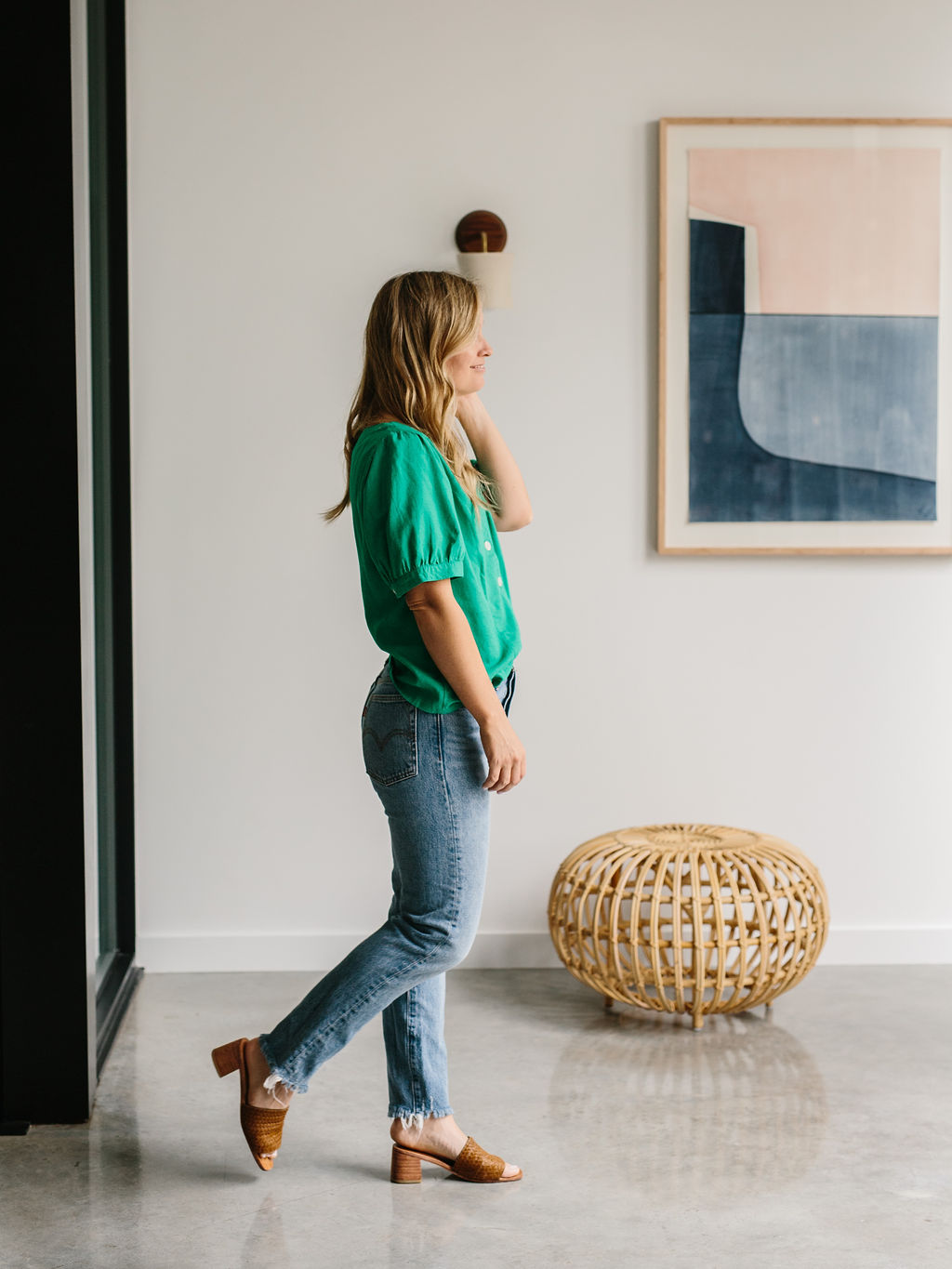 Tiered Top, Gap
I liked this one so much more than I thought I would! A perfect one that can transition for all seasons.
Blue Eyelet Top, BB Dakota
I really like this top, but it doesn't feel like 'me' at all. It's a no for me on this one, but maybe a yes for you? Would you wear it?
Red Printed Long Sleeve Top, Old Navy
I know, I know, I'm such a cliché, but I love a good red ditsy floral situation right now. Love this very vintage-feeling top.
Photography by Katie Jameson