Perhaps many decades ago, motherhood looked somewhat more homogenous, but today modern motherhood comes in all different forms.  Especially here in Los Angeles, I'm often times in the company of such amazing women.  Women who are mentors, educators, entrepreneurs and also mothers.  Women who have lived their whole lives in Los Angeles and others who live like traveling nomads, jetsetting from one city to the next with their brood in tow.  This year, we partnered with Teleflora's #OneToughMother campaign to celebrate some of my favorite moms in my life with a brunch to toast to the challenges and triumphs of modern motherhood.  Parenting is such a unique journey that depends on such differing circumstances, but the resilience and perseverance and love is a constant, unifying thread.  Keep reading for more on our brunch and details on these beautiful blooms!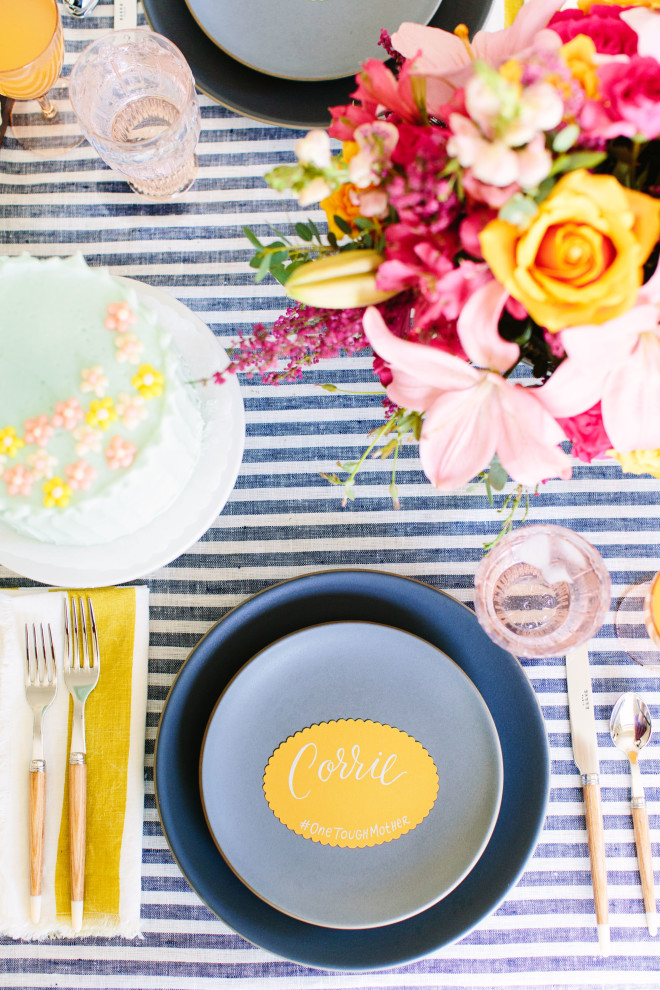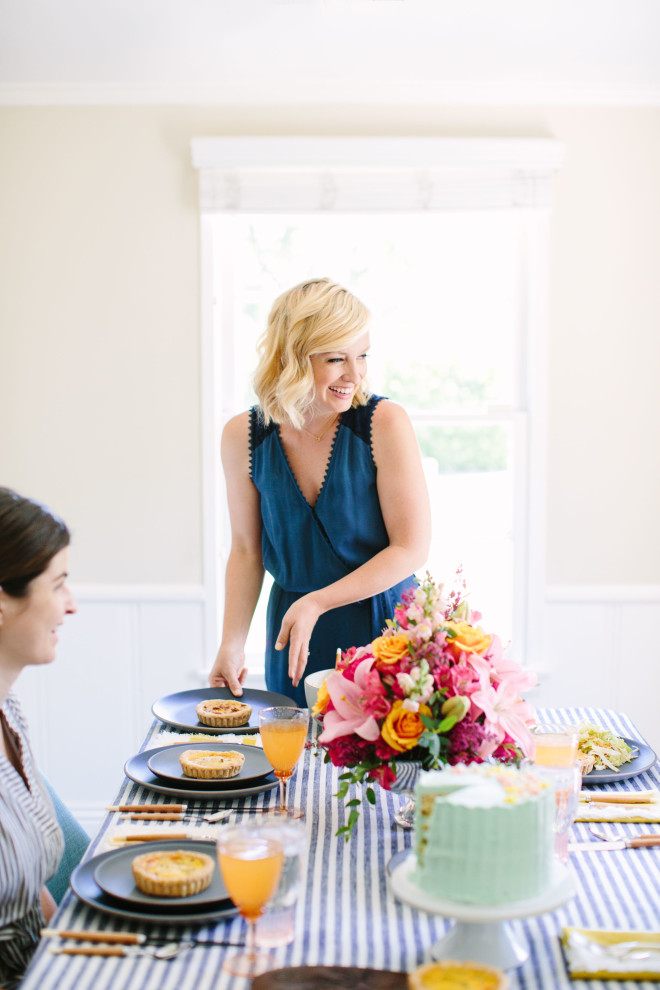 In theory, I love the idea of weekly visits to the flower mart to pick up fresh blooms for our place, but it seems like that happens more and more infrequently with our schedules as they are.  I love that when you order from Teleflora, they work with florists in your neighborhood to professionally-arrange and hand-deliver the flowers locally.  It may feel like you're ordering from a very large site, but you're actually supporting local businesses.  I also love that you know exactly what you're going to get when you send flowers across the country to family and friends.  We shot a video with these other Teleflora arrangements below and each and every one was even more beautiful in person!  Something I've learned through trial and error when hosting, is that it's better to make two stand out dishes that complement each other, rather than overcommit yourself to a varied menu of many things.  For this brunch, I did Quiche Lorraine and a Chinese Chicken Salad. (Parker was very appreciative of the leftover quiche the next morning! This recipe is my tried and true go to!)  What are your go-to hosting dishes?  I'm always looking to try new recipes!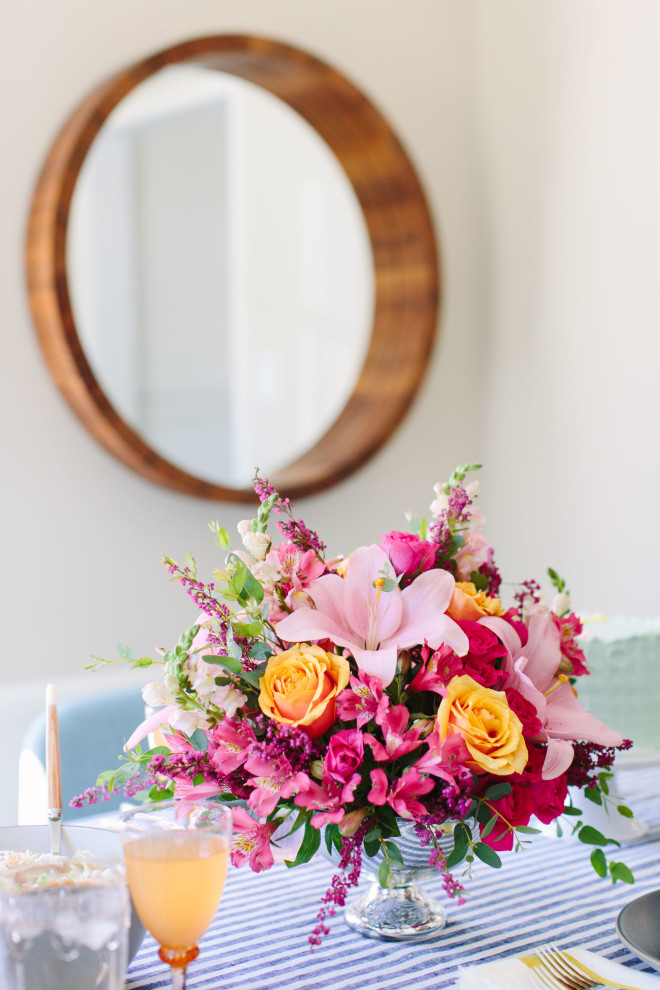 We kept most of the tabletop pieces neutral-- I'm slowly, but surely adding to my treasured Heath Ceramics collection-- but then popped it with these simple yellow paper place cards that my friend Jess hand lettered. The flowers really steal the show!
Consider hosting your own #OneToughMother brunch and celebrating the moms in your life.  Pull out your favorite dishes and tabletop linens, order a fresh bunch of blooms, and take a couple of hours to appreciate the time and love and courage we each pour into our families every day.  Happy Mother's Day, friends!
Photography by Mary Costa
Hand Lettering by Jess Perelle
Hair and Make Up by Kelly Shew
Teleflora's Beauty in Bloom Bouquet available Here
Want to spread the love?  Here are some of my other favorites:
Perfect for Mother's Day, I love the color combination of Teleflora's New Golden Laughter bouquet.
The How Sweet It Is bouquet is so bright and poppy and such a good price point!
I'm a sucker for anything with Dahlias... especially in the Lush and Lovely.
Perfect Peonies for the win, always! However keep in mind that peonies are seasonal and sometimes difficult to find, depending on where you live….thus making them even more coveted and special!
This post was sponsored by Teleflora, a brand I love and use when it comes to sending beautiful flowers to friends and family! Thanks for your support of this site and it's sponsors!