Yesterday I was over on Camille Styles sharing my go-to beach look for this summer.  I have definitely tried out a few different ones before settling on this simple chambray.  I have done the maxi dress, which I either end up tripping over in the sand or the bottom gets wet and sandy from walking too close to the waves.  I have also tried the cut-off denim short look for a season, but it doesn't translate as well when you try to walk into Duke's for dinner after a day at the beach!
Sidebar: do lifeguard stands remind you of The O.C.?  I watched that show religiously while in college in Austin, so even now that I see them quite often I still half expect to see Marissa and Ryan hanging out every time I see one!
I ended up buying this chambray dress before going to Australia for just this reason and have had no buyers remorse whatsoever!  It went from Sydney Harbor to Bondi Beach to margaritas at a nearby spot without ever once feeling out of place!  As for this bag, I have been drooling over this Coach x Saint James collection since it first started coming out in editorials this spring.  I decided this was the perfect bag for our upcoming summer trip to St. Thomas... and every other summer day leading up to it!  I picked up these striped espadrilles at Marshall's of all places when I was out shopping for a job last week-- these and these are similar.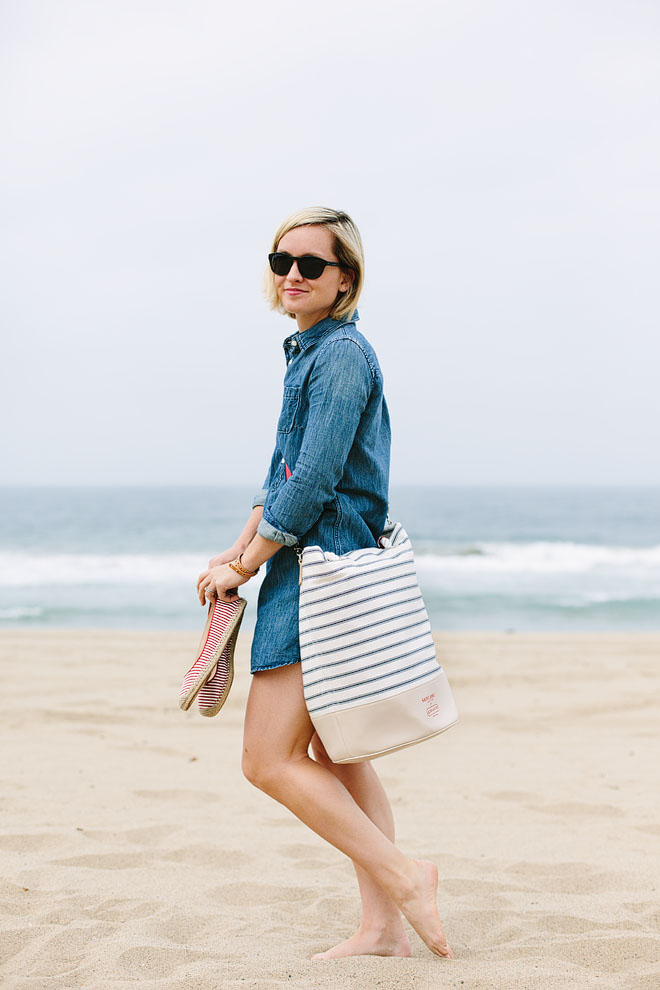 Photos by Mary Costa