If you are looking for some old fashioned and fun kids Halloween party ideas, look no further! We had such a fun time with animal masks and food in our backyard and the kids' imaginations ran wild!
Do you remember Halloween when you were a kid?  I remember my mom kept all of the Halloween costumes-- some from when she was kid as well as our past costumes-- in plastic bins in the attic and come October we would all be eagerly staring up at the ceiling as she brought them down for us to plunder.  When we were planning this party with Minted, I wanted to get back to the simplicity of whether you would be a princess or a ballerina or raggedy anne, before every costume had to be over-the-top original or unique.
An easy and fun Kids Halloween Party
Instead we wanted a space where the kids could use their imagination, relax, and have fun.  We provided the masks and tails and let the kids pick their favorite animal.  It became a reinvention of "Where the Wild Things Are" and it was so amusing to watch each child take on the persona of their animal, chasing each other through the yard, hiding in the Land of Nod teepee or lying around in the piles of pillows we stacked around the table.
Keep it simple for yourself when it comes to food!
To keep with the laid back vibe, yum.LA created a no-silverware-needed menu of "ghouled" cheese sandwiches with tomato basil soup for dipping, angus beef burgers on brioche buns with all of the fixings, and sweet treats of chocolate dipped apple owls, pretzel wands, and marshmallow pops.  They were promptly gobbled up and every little creature went home that night with a full belly.
Animal masks are a great idea for a Kid's Halloween Party!
Rather than asking the parents of the other kids to dress them up, it's so easy to provide costumes for everyone in the form of masks. Lay them all out and let their kids chose their favorites. They all had so much fun running around in them and chasing each other!
How to decorate for a kids Halloween party
We wanted to decor to have an equally light-hearted but thoughtful feel which we created using these circle garlands and confetti from Minted and a fun mix of bright pattern pillows.  Ultimately, we wanted a playful space where the kids could run around and be kids.
invitations, circle garlands, table top confetti, and menus by 
minted
photography: 
stephanie godfrey
styling: 
jen pinkston
production assistants:
brooke odom
and kat garner hair styling:
lauren mckeever
catering:
yum.LA
children: zuri model and talent teepee, table, and rugs via 
the land of nod
animal masks via 
hunting faeries
, 
snowbella
, 
ninn apouladaki
, and 
technicandyland
plates and serving pieces: west elm
Be sure to check out these other fun Halloween ideas!
Halloween Front Porch Ideas and Decorations
The Easiest DIY Halloween Costume for Friends: A Rainbow and The Sun
Kids Halloween Costume Ideas // Urban Jungle Animal Masks for Kids
DIY // Kids PAC MAN Halloween Costume
This post is sponsored by Minted.  Our favorite source for invitations, greeting cards, party decor, and all things paper!  Thanks for supporting the sponsors the make this content possible!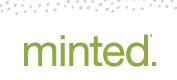 What have you got planned for your kids this Halloween? Are you going to incorporate any of these ideas? I'd love to hear from you, be sure to comment below!