We leave bright and early tomorrow for our Stockholm adventure and I would be lying if I said I wasn't feeling a bit nervous.  It's the longest we've ever left Parker and it feels so strange to be going so very far away. (The furthest we've both been together from her before this was a five hour drive to Yosemite!)  I tend to get this way any time I leave her and then once we are on the plane, I usually feel better. On the other hand, I couldn't be more excited for our spring vacation adventure or our time away just the two of us.  Aaron and I went on our first six country, train-traveling getaway almost eight years ago, and our list of places to see has only grown since.  The spring vacation my just be my favorite vacation.  The weather is gorgeous, destinations are usually less crowded, and it's a perfect time for jetsetting.  What's at the top of your list?  Here are 8 destinations I'm dying to visit and 1 I get to call home!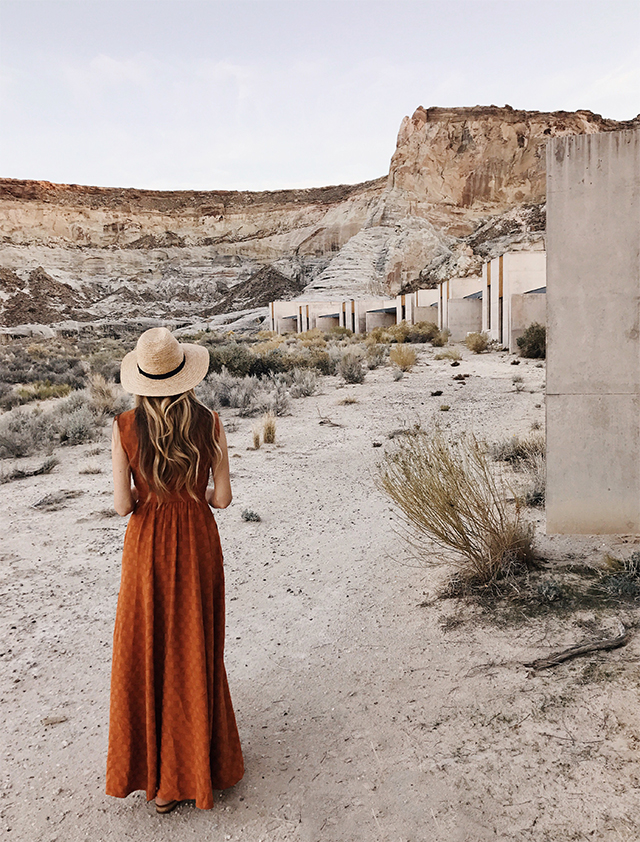 1. Amangiri has been on my list of places to visit for some time now, but no one makes it look better than Sarah Sherman Samuel.
2. Mexico City, anyone?! My good friend and former boss spent her childhood here and I've been dying to go for years.  (via DesignLoveFest)
3. I've been to Palm Springs more times than I can count and my love for this place only grows. There's seriously nothing like it. (via Salty Canary)
4. When we went to Amsterdam it was July, so no tulip fields for us. That's okay. It's just an excuse to go back one spring in the future! (via Tumblr)
5. Talk about another place that's near and dear to my heart-- Hawaii!  I actually haven't been to the island of Oahu since high school, so maybe this will have to be our next family vacay destination when baby girl is old enough to enjoy the sand and the sea! (via Sugar and Charm)
6. Santorini is the vacation destination that always eludes me. It was on our short list for the very first European vacation Aaron and I ever planned, but we were taking the train everywhere and it was just too far out of the way. It was also in the running for our honeymoon before being beat out by Spain. One of these days, Greece, one of these days... (via Holiday Feed)
7. Hey, Austin! I know it's home to me now, but it's such a good city for a quick a getaway. You can see our full guide here!
8. Sri Lanka is actually a place that has never made my short list until reading this post. It reminds me so much of Thailand which is far and away one of my favorite places we've ever visited! (via Ohh Couture)
9. We went here for a wedding a few years ago and always vowed to come back with more time on our hands. It's so idyllic and would be perfect for a spring vacation! (We went in the summer and it was all kinds of hot and humid!-- via Gal Meets Glam)