We made it to Thursday which is basically the weekend by quarantine standards, am I right? What are your plans? I'm currently trying to talk a friend into sharing MasterClass with me. Any takers?! It's no secret that this time we are in has been particularly rough on small businesses. We put our heads together this week to think about how we can support the business owners and artisans that we love and came up with this list. Some of the ways you can support small businesses right now costs literally nothing! Find brands you love and like their content and leave comments on their social media feeds. Share the brands and products you love with your friends and family. Think outside the box when you're getting ready to make your next purchase. Instead of another roll of paper towels, maybe invest in a reusable version? Keep reading for 7 ways to support small businesses this weekend...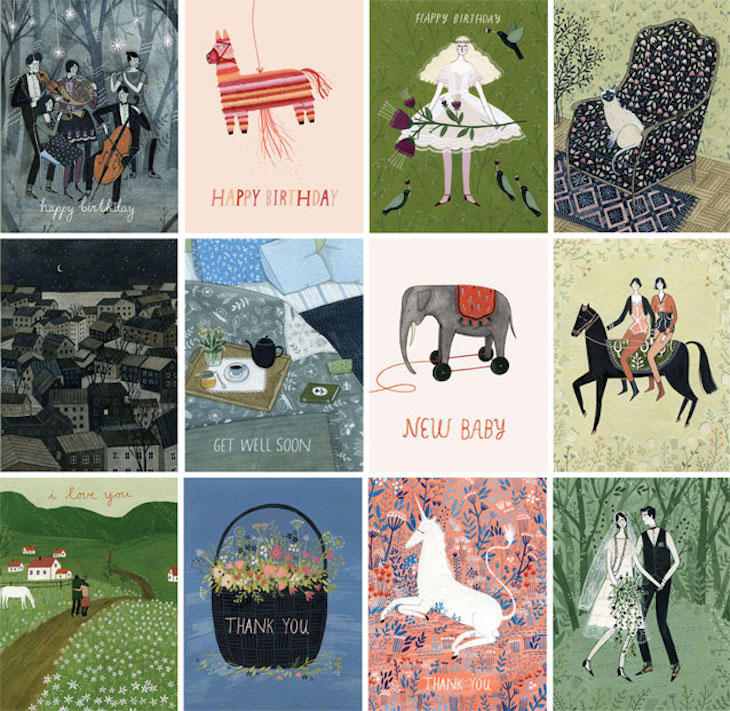 Choose 6 cards from Red Cap Cards to send to your friends, family, neighbors or even your partner that your in captivity with. It feels like joy is found in simple pleasures these days and what better way to spread love and hope and connection than with beautiful cards designed by illustrators and sold by a husband and wife duo in Los Angeles.
Digitally head over to female-owned and run Alexa James to stock up on things for Easter baskets like these cute unicorns or this stuffed lion. Or maybe everyone is going a little stir crazy in quarantine and Johnny needs a bike. Our friends Hey Gang just dropped their spring collection and it's the cutest! We also love Bitte for the babes, Lucy & Lester for joggers, and Olivia and Ocean for swimsuits!
(image via Studio DIY)
Bloggers are small businesses, too! Head over to your favorite blogs that produce your favorite content for you for free and spend time reading and commenting on a couple of new posts. This post from Erin is so pertinent right now and this taco recipe from Alex is one of my all time favorites! Kelly has the best ideas for toddlers at home right now if you're looking to refresh your own schedule. Eden's gluten free brownie recipe is on my list for this week and Megan's zero-waste grocery shopping post feels especially important right now. What blog posts are you loving?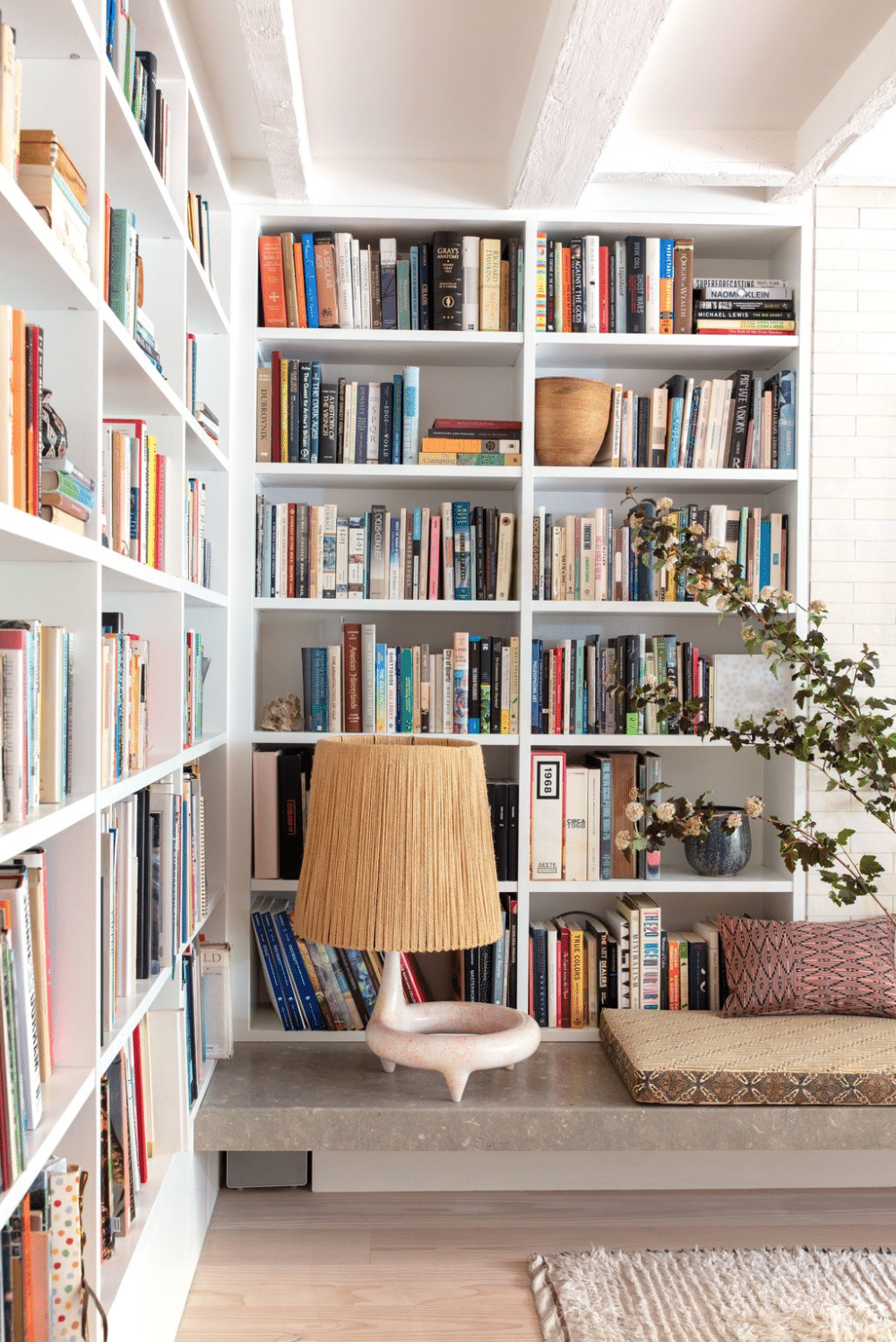 (image via Arch Digest)
Need something new to read? Skip Amazon and consider buying from your local bookstore. Book People is our favorite, but we also love Powell's Books in Portland, Skylight Books in Los Angeles, Water Street Books in New Hampshire and Strand in New York.
(image via Domino)
What's the most important, monumental way you can support small businesses right now? Stay Home. The sooner we stop the spread, the less hospitals will be overwhelmed, the less people die. It's ridiculously simple, though certainly challenging. But as Glennon Doyle would remind us, "We can do hard things!" See this Covid-19 patient's plea for you to stay home.
Buy Groceries Locally. Many local farms, ranches and restaurants are pivoting to make their goods more readily available and offering safe pick up and delivery services. If you're in Austin, you can see our list of local grocery delivery services here. If you live elsewhere, do a quick google search or post a question to your family and friends on social media asking them where you can get things like produce, eggs and meat during this time.
(image via Domino)
Spend some time perusing Etsy. These linen blankets combined with this palo santo candle sounds like a pretty cozy Sunday night to me. If you're looking to make space, check out this? Feeling like tackling a home project? These light fixtures would be a super chic update. Ready to update your homeschool game? There are sooooooo many options here.
How are you supporting small businesses right now?
ENJOY THIS POST? YOU MIGHT ALSO LIKE:
26 Things To Do While Social Distancing
21 Fun Things to do with Friends