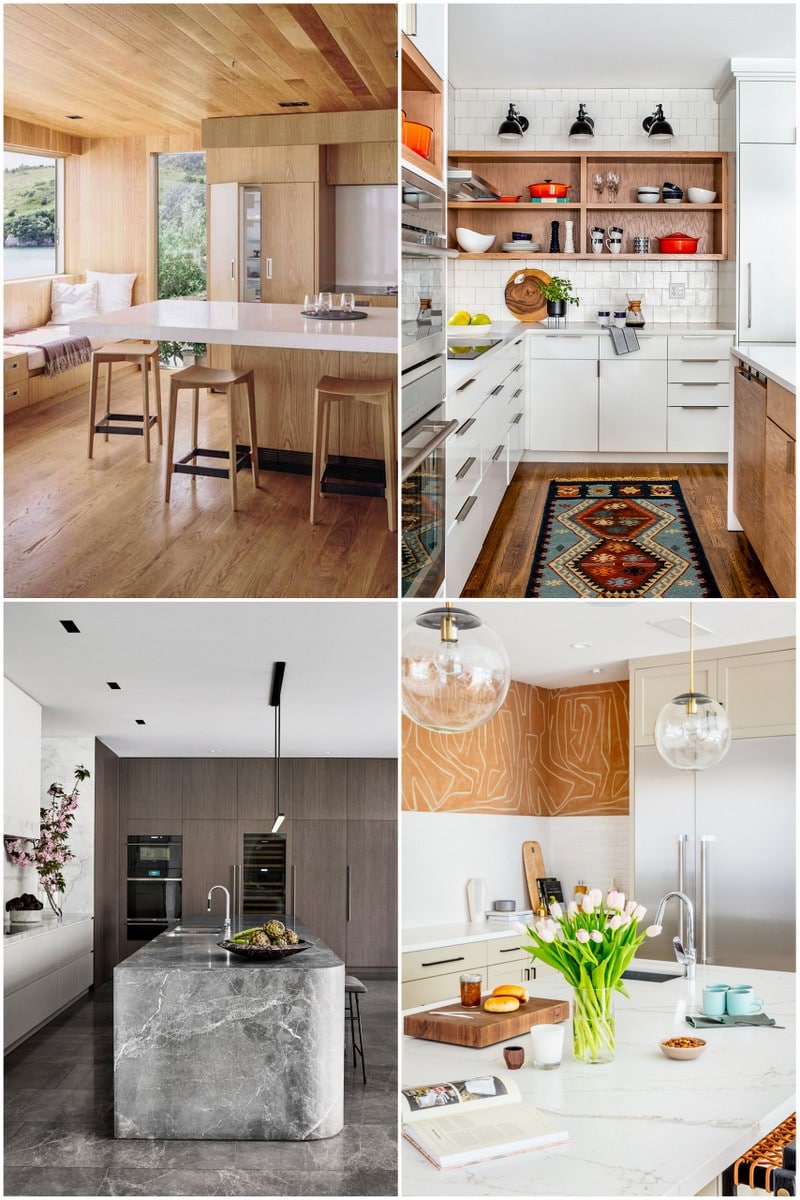 When we were building our house, I felt really confident in knowing what I liked as far as finishes went. I could easily make decisions around things like tile and light fixtures, color palettes and hardware finishes but it was the less-exciting-but-equally-as-important things that I found myself dumbfounded by. Like how deep should your bathroom sink be? How wide should your kitchen sink? One item that I spent countless hours contemplating was what kind of appliances we should use in our kitchen. Are luxury refrigerators worth the cost? If you're looking for the best refrigerator for your kitchen like I was, you're in luck! Keep reading to see which refrigerator models our industry expert panel of interior designers regularly uses in their clients' homes.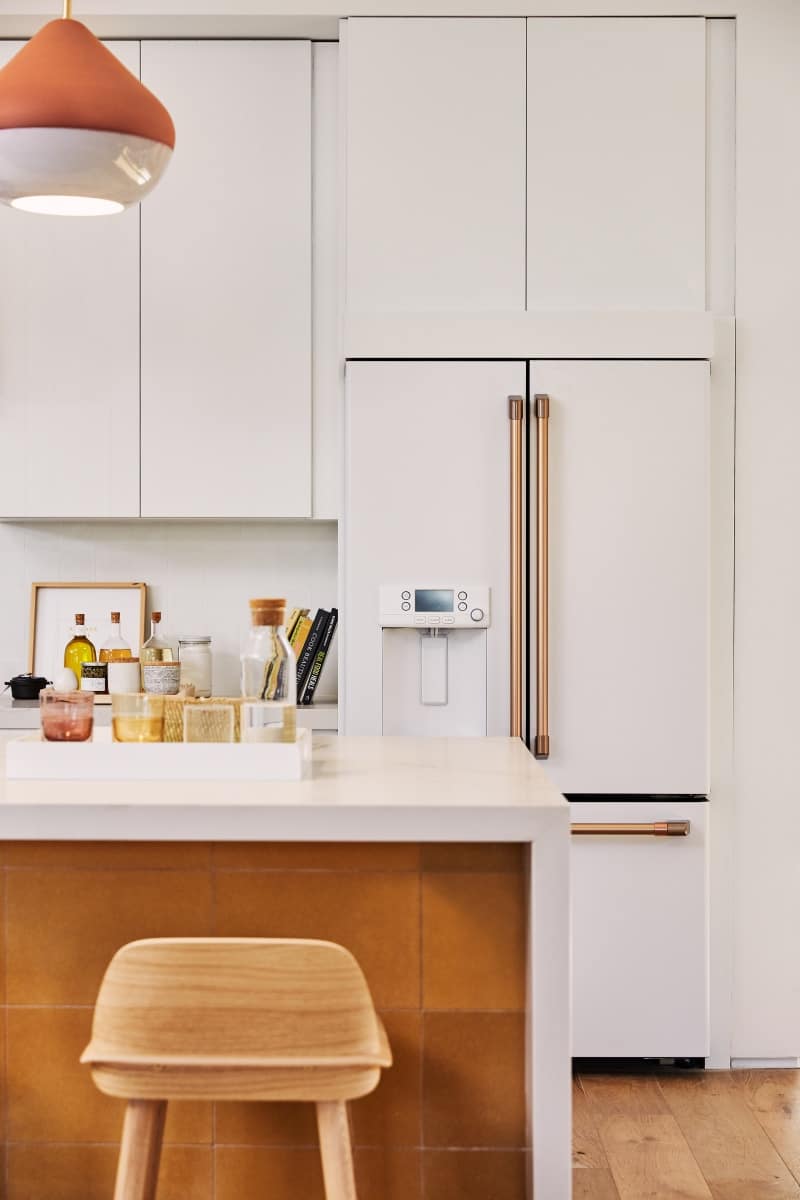 Shannon Eddings of Shannon Eddings Interiors
I love the Cafe Appliances matte white refrigerator by GE. I stay away from smart fridges just because if the internet is down or something malfunctions then your refrigerator doesn't work properly. I like a good, classic workhorse!
(image via Domino)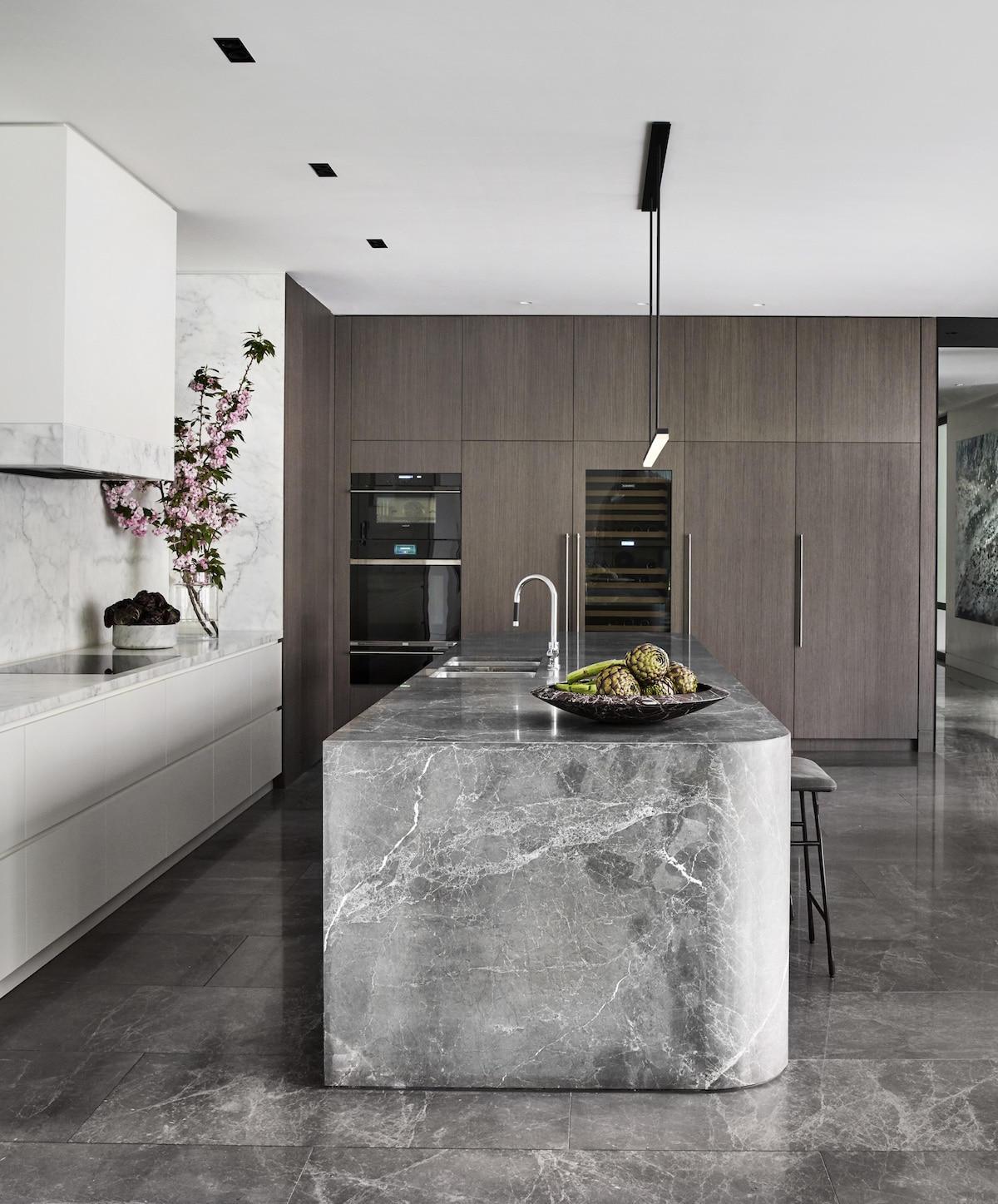 Christina and Barette of Widell Boschetti
We spec Subzero refrigerators as its historically the best fridge out there; built to last for usage over 20 years. With limitless configurations, panel ready or stainless steel, the fridge can disappear or complement your design. The refrigerator also has the ability to preserve food so in the end, even though you are spending a bit more money on the actual unit, you are saving on food continuously year to year!
(image via Mim Design)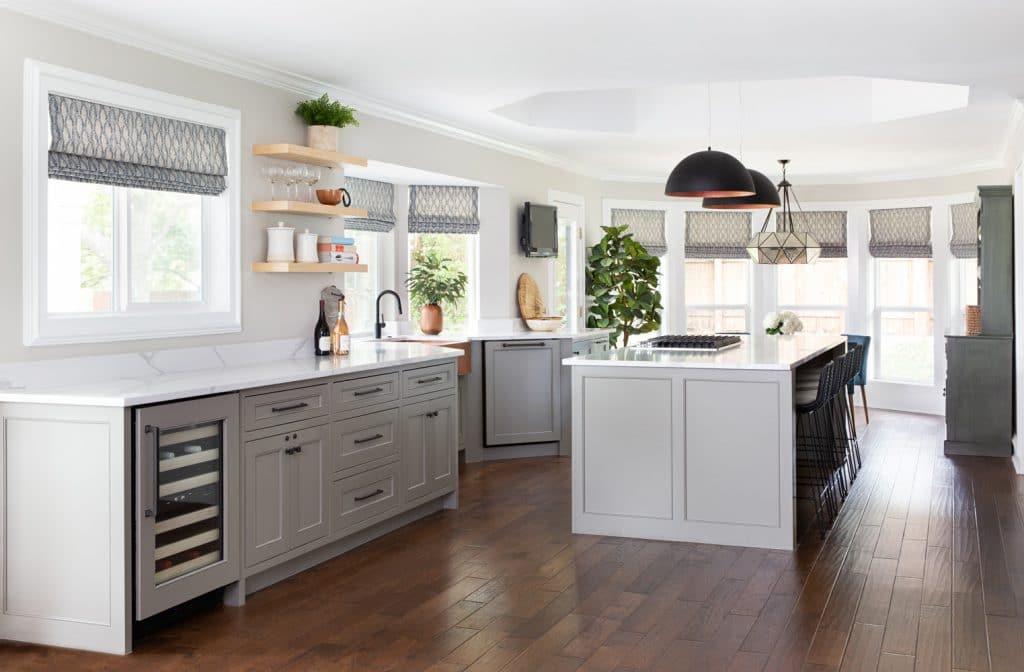 Sara Barney of Bandd Design:
Ok this is sort of a cheat answer, but I absolutely love the Monogram beverage center. It's the perfect little piece to run alongside your cabinetry and can make drinks easy and accessible for any member of the family…Hello, juice boxes up top, wine on the bottom. Everyone wins!
(image via Bandd Design)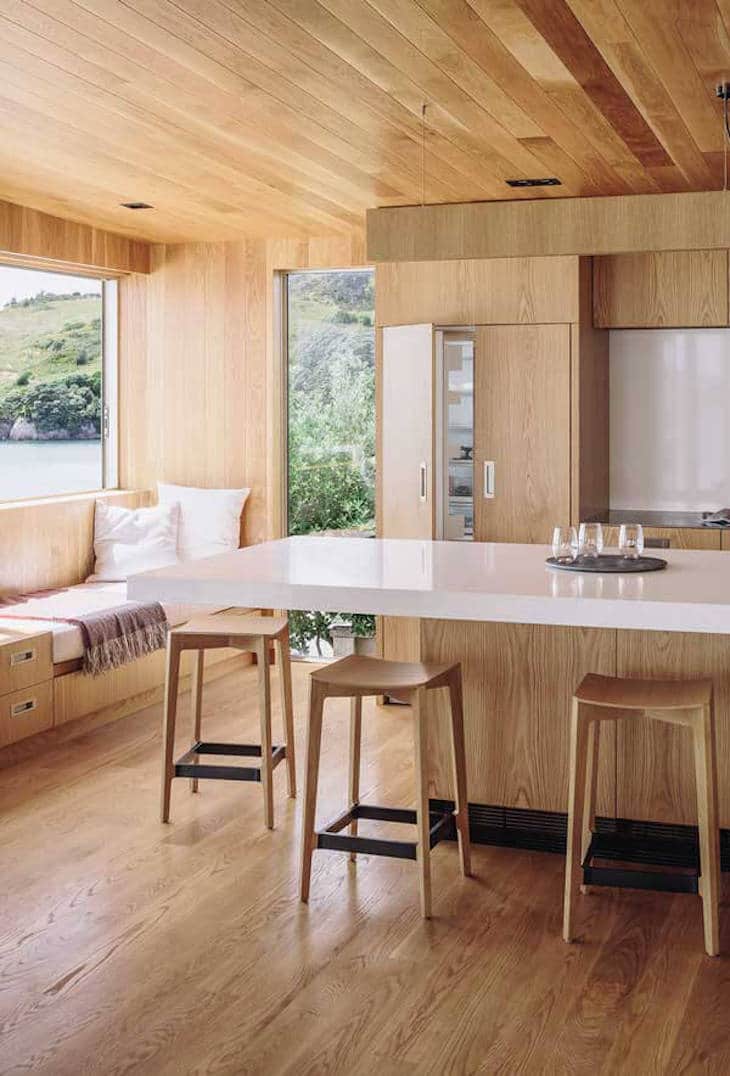 Heidi Caillier of Heidi Caillier Design
We love to panel appliances in the kitchens we design as it feels seamless and super polished. There are not many panel-ready refrigerators on the market and we love using Sub-Zero because the quality is excellent and the options are endless. They are quite pricey though and not all budgets support them so we have found a good alternative in the Fisher-Paykel Panel Ready Fridge. The price point is a little more palatable and it's a great fridge.
(image via Fisher-Paykel)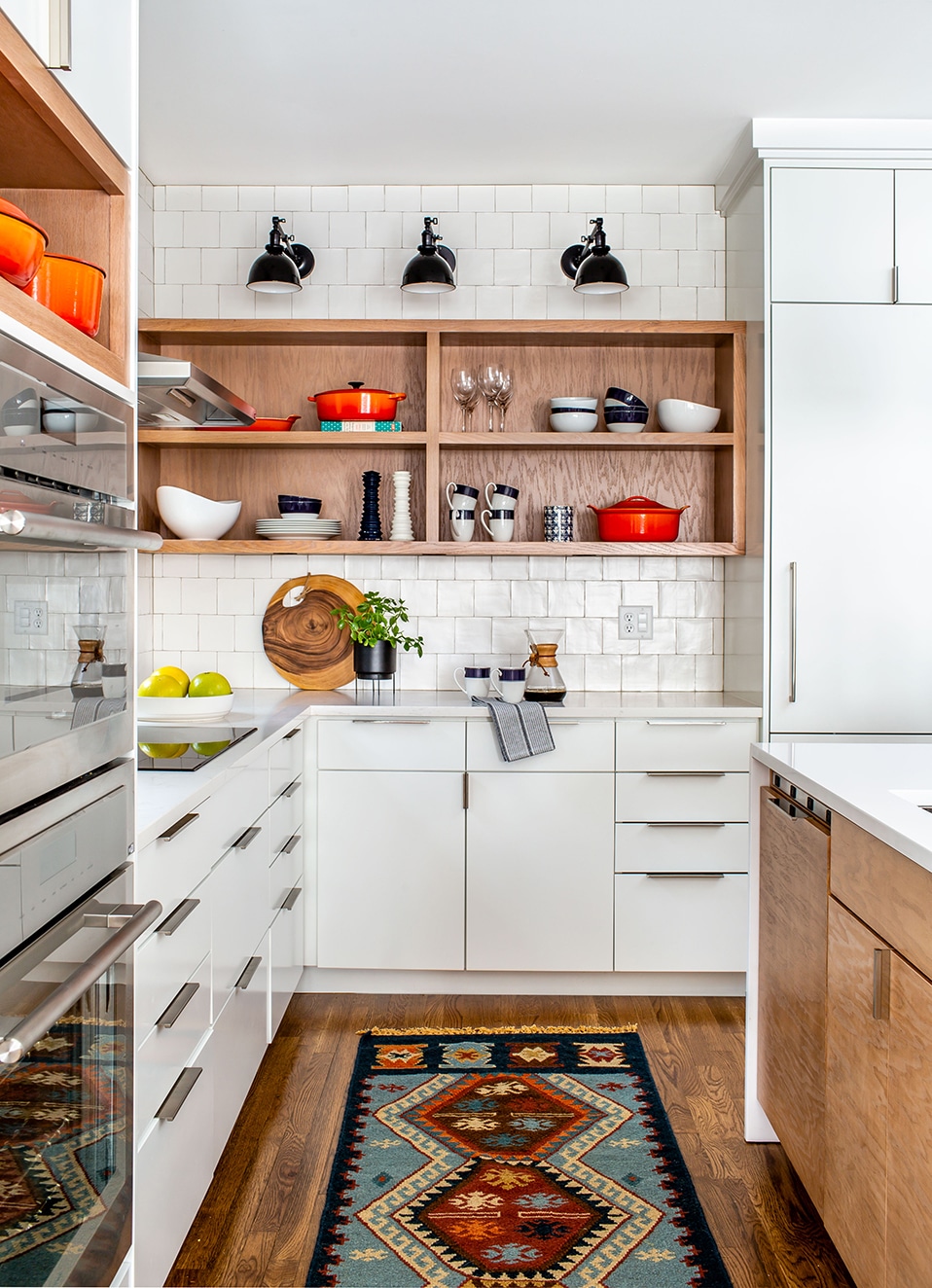 Annie Downing, Annie Downing Interiors
I love the look of a panel-ready refrigerator, it's seamless and makes the space look unified and cohesive. We use a lot of panel-ready Thermador appliances in of our projects. But we have also installed black stainless refrigerators and they look great!
(image via Thermador)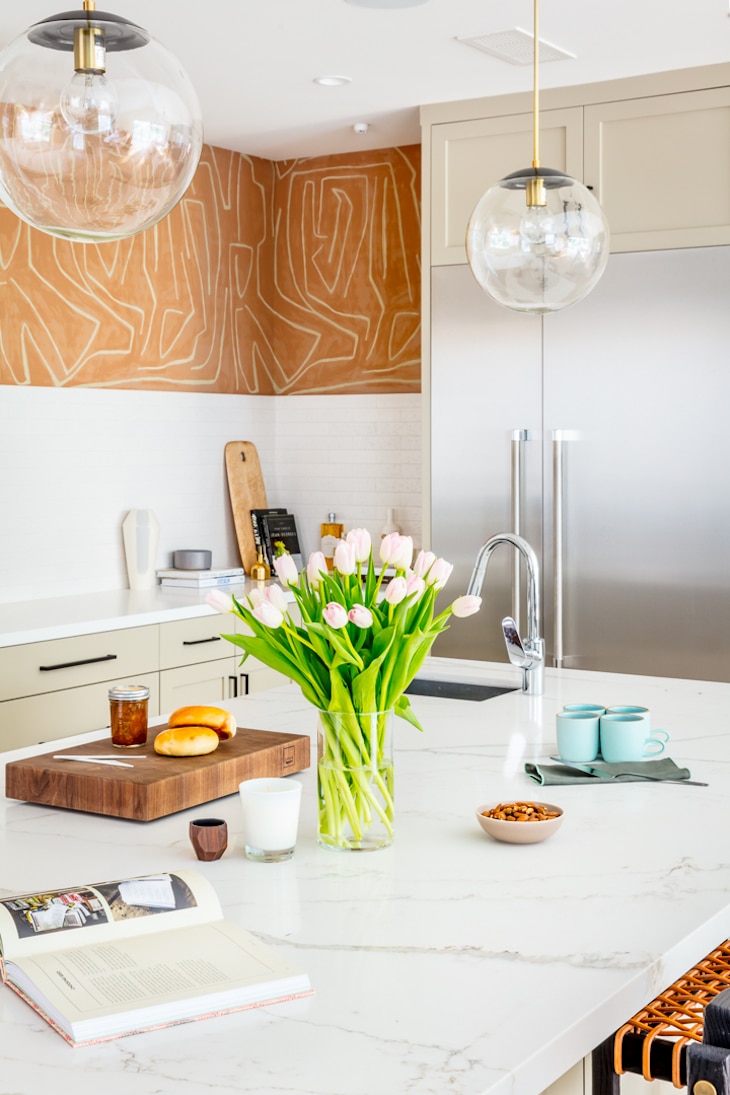 Caitlin Murray, Black Lacquer Design
I'm a fan of Viking appliances in general because they're sturdy, tech-savvy and come with modern, clean lines—in my book, the less design frills, the better for this category. This particular refrigerator also checks some of my other basic boxes: 36" wide is an ideal size, counter depth is a must, and I'm a sucker for the symmetry (and functionality!) of French doors. I like to match appliances anytime stainless steel is on display (because the color temperature of stainless varies between brands often causing them to clash) and the Viking brand has proven reliable across the board. Another big plus for me: this refrigerator has an air purification system to keep things fresh…and no one wants to pull food from a smelly fridge!
(image via Black Lacquer Design)
FAQ for the Best Refrigerator for your Kitchen:
How long should a refrigerator last?
A refrigerator should last you a good long while-- anywhere from 14-27 years! Keep in mind, though, that older refrigerators do tend to use more energy. In order to ensure that your refrigerator lasts longer, there are a few things you can do. Most poeple don't know that you're supposed to vacuum refrigerator coils every six months to keep them clear of debris. Another way to get your refrigerator to last longer is the keep the top of the fridge clear. Refrigerators use that space to rid itself of heat and putting things here can hinder the process and force the appliance to work harder.
What is the average cubic square feet of a refrigerator?
Refrigerators range in size between 15 cubic square feet and 30 cubic square feet. On average you'll want at least 5 cubic square feet per person living in the home which means the best refrigerator for your kitchen is dependent on how many people will be using it. Keep in mind that the ease of use can be just as important as the cubic square footage. If the design isn't practical, the extra space could be a waste.
How do you measure for a new refrigerator?
To measure your space for a new refrigerator, is best to take several measurements. Measure top to bottom, left to right, and front to back. It's also worth measuring a couple of times to make sure you are extremely accurate. Especially in older homes, a measurement on one side doesn't necessarily mean that it will be the same measurement on the opposite side. Make sure the refrigerator door can open to 90 degrees or more to allow full access to drawers. Also, there should be about 2-inches of space on the hinge side(s). If there's not, then the refrigerator will need to be pulled out about 2-inches to make up for this.
Are luxury appliances worth the extra money?
As we heard above from so many design experts above, luxury refrigerators can do everything from keep food fresh longer to providing you with instant hot water. They also do tend to have better service and last longer. Most experts believe that you do get what you pay for with a high end refrigerator. (The same may not be true for other appliances.)
When should you do a panel ready refrigerator?
Panel-ready refrigerators mean that your refrigerator can blend in seamlessly to your cabinet design with the addition of a panel to the appliance. Panel ready refrigerators have been gaining in popularity in recent years and for good reason. They really allow the technology of a kitchen to disappear while letting the design stay front and center. It is truly a choice of aesthetic. Many refrigerator models come both with and without the option so it's up to you on what you prefer!
How can you get a great refrigerator on a budget?
If you're looking to score the best refrigerator for your kitchen at a great price, try shopping in May and over any holiday weekend. Memorial Day tends to be huge! Many stores also offer discounts for military or veterans so don't hesitate to ask even if you don't see it listed. Outlets are also a great option! This pro-style refrigerator for $1800 was regularly almost $3,000. This one is over 40% off!
What are the best refrigerators for small spaces?
Every kitchen is different, and some spaces require a more narrow refrigerator or something smaller in size. I really like this LG refrigerator if you have the height, but need something slightly more narrow. This Haier refrigerator is even more narrow and a really great value, too.
If you enjoyed this Best Refrigerator for your Kitchen post, be sure to check out:
Our Austin Casa, The Full House Tour
Lauren and Chase's 1970's Kitchen Remodel Before and After
7 Dreamy Kitchen Before and Afters
Let's stay in touch! Join our newsletter for access to exclusive content and our favorite projects and guides!