Does anyone know exactly when Mondays began to get such a bad wrap? When did humanity decide to collectively hate Mondays? As if it wasn't bad enough to dog on Mondays, we've gone on to create the Sunday Scaries, too-- a way to begin talking badly about Mondays before they've even begun. This is what I was thinking about last Friday on my way to barre class. To be fair, I definitely prefer a Friday over a Monday, but are Mondays really that bad? I hate to be the bearer of bad news, but Mondays are going to make up roughly 14-15% of your life. There's really no getting around that one, so maybe it's time for a re-brand? Here are a few reasons to get excited about Monday...
One. Consider setting a weekly goal on Monday morning / Sunday night, something that you can feasibly accomplish in five days. Maybe it's a work goal. Maybe you want to spend some time reading up on a certain topic that you've been meaning to learn more about. Maybe you want to organize your pantry and that means just 10 minutes at a time each day. Maybe you want to get to inbox zero by Friday afternoon. Whatever it is, consider viewing Monday as the exciting start of a new mini-project.
Two. By Friday afternoon, you've worked, carpooled, and negotiated your way through the week and you're likely suffering from some major decision fatigue. Consider Monday morning your prime time to tackle hard projects that need your best brain work. You are at YOUR BEST on Monday! If that's not something to embrace, I don't know what is!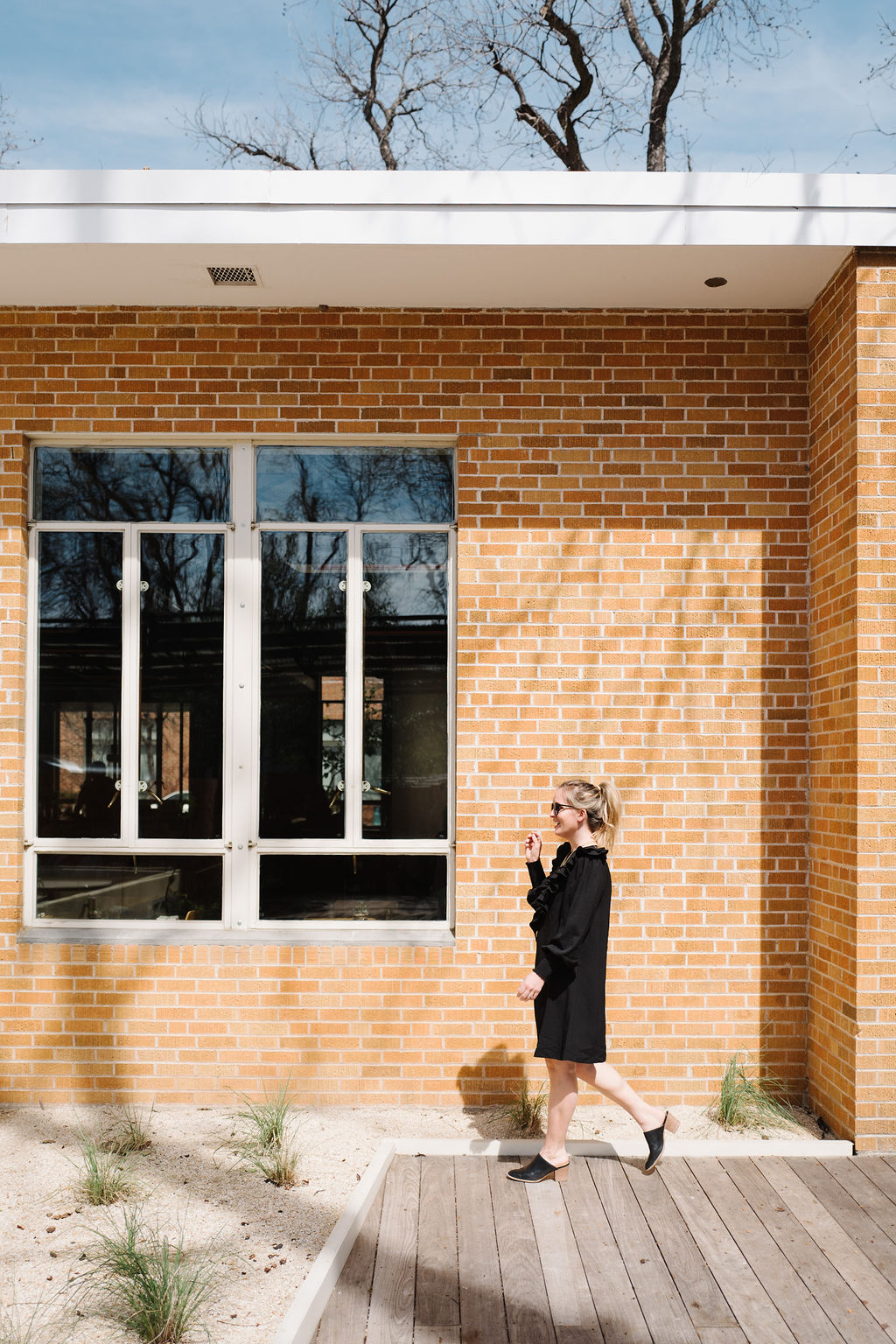 Three. If you still need a little help getting excited about Mondays, plan something for Monday that will have you jazzed to start the new week. Maybe it's a lunch date. Maybe on Mondays you cook your favorite dinner or wear your favorite dress. Whatever it is, if Mondays are a struggle give yourself something to look forward to that only happens on Monday.
Four. Consider writing a thank you note every Monday. The more we learn about gratitude, we're learning that it seems to be the key to happiness.  If you work in an office, leave a blank thank you card, pen, and stamp on your desk before you leave on Friday night so that it's the first thing to greet you Monday morning. If you don't work in an office, set a re-occurring calendar reminder for Monday mornings to write a thank you note.
Five. Create a Monday playlist and fill it with all of your favorite uptempo jams. Only let yourself listen to it on Mondays so that it doesn't become stale.
Okay, it's time to share: What's your current relationship with Mondays? What helps you to look forward to the start of a new week?
Photography by Katie Jameson